Transcorp Hotels Unveils Online Booking Platform
By Dipo Olowookere
An online booking platform to allow users secure quality accommodation, great food and awesome experiences has been launched by Transcorp Hotels Plc.
The new initiative called Aura is the company's first in the alternative accommodation segment aimed to use technology to deliver true hospitality, exciting experiences, and drive shareholder value.
A statement issued by the hospitality giant explained that the organisation will partner with homeowners, hoteliers, restaurateurs, tour operators and locals to redefine travel and tourism through Aura.
Transcorp Hotels believes with the launch of Aura, it has further cemented its leadership in the hospitality industry and reinforced its commitment to innovation and superior guest experience across different demographics.
According to the statement, the service is currently available in Nigeria only with plans already in place to expand to major cities in Africa.
"Finding the right accommodation when you travel can be incredibly complex. Options available for the right prices are often limited and travellers sometimes end up with an accommodation that taints the travel experience.
"Transcorp Hotels Plc has been able to fix that with Aura and we are proud to be associated with them," Obong Idiong, the CEO of Africa Prudential Plc, Aura's technology partners, said.
While commenting on the development, the CEO of Transcorp Hotels, Ms Dupe Olusola, described the launch of Aura as "a new dawn in the hospitality industry."
"For more than 30 years, Transcorp Hotels Plc has been at the forefront of creating a superior guest experience at our locations. Today, our commitment to innovation has offered us an opportunity to extend this beyond the hotel premises," she noted.
On her part, Ms Priscilla Adeboye, a travel enthusiast and early adopter of Aura, said the global pandemic has pushed international travel down her list.
"But I still want to be able to take some time off work or spend a weekend away from home with the family. I have found incredible homes on Aura that meet my need for space and privacy," she remarked.
FAAN Restricts Drivers From Picking Passengers at Terminals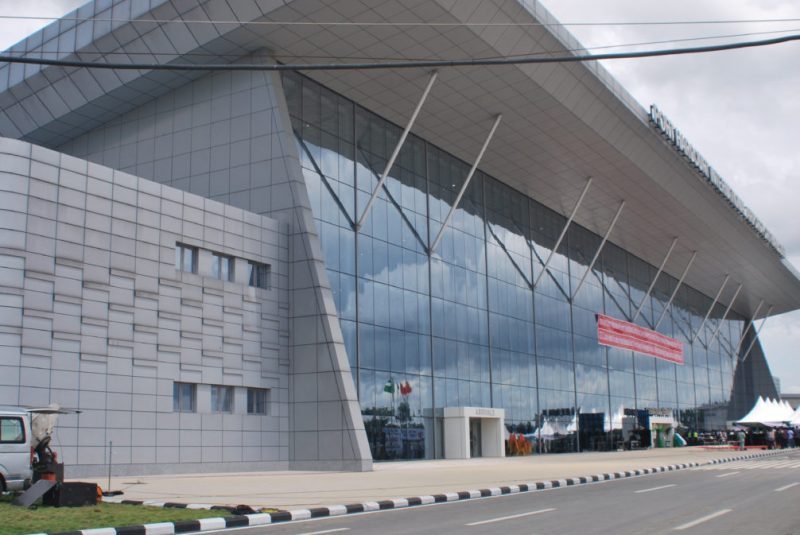 By Adedapo Adesanya
The Federal Airports Authority of Nigeria (FAAN) has said that drivers are prohibited from picking up passengers at the frontage of airport terminals but are to pick them up only at car parks.
This was disclosed in a statement released on Monday, April 12 by the General Manager, Corporate Affairs, FAAN, Mrs Henrietta Yakubu, saying that drivers can only approach the terminals when they want to drop off a departing passenger.
"The authority will like to emphasize that in line with government protocols, arriving passengers are to walk down to designated car parks to board their vehicles. No driver is permitted to pick up arriving passenger(s) at the frontage of the terminals.
"All drivers must park and wait inside the car parks while arriving passengers walk down to the car parks to board their vehicles.
"For departing passengers, drivers are only allowed to drop off passengers in front of the terminals. They are not permitted to wait for any reason after dropping their passengers, it is only a Drop Off zone," the statement read in part.
The agency, therefore, called for compliance with all laid down protocols on COVID-19 to ensure the safety of all airport users to ease facilitation and enhance the safety of all airport users.
"The Federal Airports Authority of Nigeria (FAAN) hereby advises passengers, drivers and other airport users, particularly those at the General Aviation Terminal, Lagos, to always comply with all laid down protocols on COVID-19 to ensure the safety of all airport users," the statement added.
Last week, FAAN advised passengers to get to airports, particularly those at the Nnamdi Azikiwe International Airport, Abuja, early.
The call was done to enable them to complete their check-in procedures in good time and avoid the unpleasant experiences associated with missing their flights.
This advice has become necessary as passengers are likely to go through a little delay at the entrance to the terminals,
The agency noted that it took this decision due to built-up vehicular traffic occasioned by the increase in passenger traffic being witnessed presently.
"The authority will like to assure passengers and other airport users that all hands are on deck to ensure swift facilitation and reduce the congestion to the barest minimum," it said.
The blockchain brings new financing options to the business market. For example, Bitcoin Cash casino has adapted to only using cryptocurrency. This way, it makes it easier for their customers to deposit and withdraw in a BCH casino. Entrepreneurs have taken note of this and are looking to invest more in crypto than in fiat markets.
Latest News on Business Post