ALML Unveils Online Booking Platform for Travellers
By Ahmed Rahma
Aviation Logistics and Management Limited (ALML) has launched an online travel website, Tripplug.com, which offers travellers the convenience of booking online with a few clicks.
Through Tripplug.com, the company provides flight booking, hotel reservations, travel packages, tours, airport transfers, protocol, airport-lounge access and more with guaranteed on-demand and real-time booking to passengers.
Speaking during the launch of Tripplug.com in Lagos, Mr Temidayo Kazeem, vice president, asset management ALML said the company has built up longstanding strategic relationships with partners worldwide, which allows it to go the extra mile for travellers no matter their destinations.
Mr Temidayo said ALML is set out to solve challenges people face every day in travel and to bring travel solutions to their mobile phones and right inside their pockets.
He noted that ALML group which has been in the industry for over 20 years is deeply entrenched and invested in aviation, building proper business structures for travel, transport, lounge, airport transfers and protocol services adding that the company has put all of these together as a business and has brought technology enabling passengers at a time when technology drives travel.
"Tripplug.com is the brainchild of our group MD Chief John Adebanjo, who set up the ALML Group over 20 years ago and has been constantly evolving with different ideas for the business. When this business idea was shared with us, we all got on the train and we decided to run with it.
"We had done several webinars over the last couple of months. We had communicated with different sectors in the industry to tell them the things we set out to achieve with this. Travel, fortunately, is at a very interesting place at the moment and one of the visions of Tripplug.com is to facilitate travel. This is what we know and this is what we do. We are set out to make sure travel remains sustainable and facilitated at every point.
"We set out to attain global standards. We have 50 vehicles in our fleet and provide pick-up services from your homes to our 70-sitting capacity lounge. We are set to change the face of travel in Nigeria," Kazeem added.
Abimbola Aneke, agency manager ALML, said ALML is presenting a one-stop-shop with the launch of Tripplug.com, to make travel seamless.
"Our website is price sensitive and easy to use and navigate. We have a lot of hotels and ticket deals. The prices are from the cheapest to the highest.
In her remarks, Abiodun Adebanjo, deputy managing director of ALML said she was excited to be a part of Tripplug.com, the brainchild of ALML which the company has invested so much time and resources into.
Adebanjo assured that innovation will enhance travellers' experience and benefit the aviation industry. She encouraged travellers to connect to tripplug.com as it is stress-free and easy to use.
FAAN Restricts Drivers From Picking Passengers at Terminals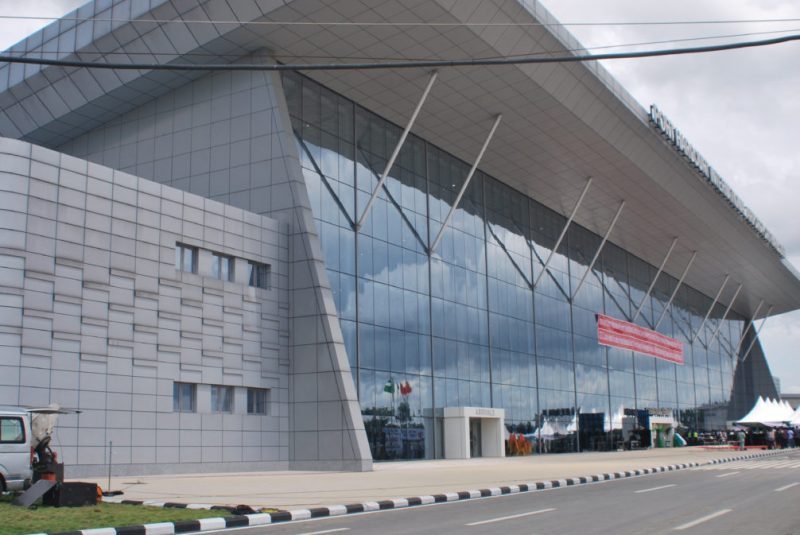 By Adedapo Adesanya
The Federal Airports Authority of Nigeria (FAAN) has said that drivers are prohibited from picking up passengers at the frontage of airport terminals but are to pick them up only at car parks.
This was disclosed in a statement released on Monday, April 12 by the General Manager, Corporate Affairs, FAAN, Mrs Henrietta Yakubu, saying that drivers can only approach the terminals when they want to drop off a departing passenger.
"The authority will like to emphasize that in line with government protocols, arriving passengers are to walk down to designated car parks to board their vehicles. No driver is permitted to pick up arriving passenger(s) at the frontage of the terminals.
"All drivers must park and wait inside the car parks while arriving passengers walk down to the car parks to board their vehicles.
"For departing passengers, drivers are only allowed to drop off passengers in front of the terminals. They are not permitted to wait for any reason after dropping their passengers, it is only a Drop Off zone," the statement read in part.
The agency, therefore, called for compliance with all laid down protocols on COVID-19 to ensure the safety of all airport users to ease facilitation and enhance the safety of all airport users.
"The Federal Airports Authority of Nigeria (FAAN) hereby advises passengers, drivers and other airport users, particularly those at the General Aviation Terminal, Lagos, to always comply with all laid down protocols on COVID-19 to ensure the safety of all airport users," the statement added.
Last week, FAAN advised passengers to get to airports, particularly those at the Nnamdi Azikiwe International Airport, Abuja, early.
The call was done to enable them to complete their check-in procedures in good time and avoid the unpleasant experiences associated with missing their flights.
This advice has become necessary as passengers are likely to go through a little delay at the entrance to the terminals,
The agency noted that it took this decision due to built-up vehicular traffic occasioned by the increase in passenger traffic being witnessed presently.
"The authority will like to assure passengers and other airport users that all hands are on deck to ensure swift facilitation and reduce the congestion to the barest minimum," it said.
The blockchain brings new financing options to the business market. For example, Bitcoin Cash casino has adapted to only using cryptocurrency. This way, it makes it easier for their customers to deposit and withdraw in a BCH casino. Entrepreneurs have taken note of this and are looking to invest more in crypto than in fiat markets.
Latest News on Business Post