FG Suspends Emirates Airline Flights
By Ahmed Rahma
The federal government of Nigeria has temporarily banned Emirates Airline from operating over its continued refusal to fly passengers out of the country without a pre-boarding rapid diagnostic test (RDT's).
Speaking during its weekly briefing on Monday, the chairman of the Presidential Task Force on COVID-19 (PTF), Mr Boss Mustapha, said the ban will be effective from Wednesday, March 17.
"KLM will resume outbound flights from Lagos on March 15, 2021, without RDTs while a letter has been written to Emirates Airlines to suspend flights with effect from midnight Wednesday, March 17, 2021," he said.
Mr Mustapha, however, said discussions are ongoing to resolve the matter amicably.
Emirates and KLM had in the past few weeks flown passengers into Nigeria but refused to fly passengers out because of its new guidelines introduced as part of measures to curb the spread of the COVID-19 virus.
Speaking at the briefing, the Minister of Aviation, Mr Hadi Sirika, said, "Regarding KLM and Emirates airlines, at the time that we resumed flight, these two airlines made demands that there would be polymerase chain reaction (PCR) test for passengers within 72 hours of their flight and there will also be antigens rapid test at the airport and also a PCR test on arrival in their countries."
The Minister argued that this is devoid of any scientific basis because the virus itself will incubate at least within or after 72 hours.
In this light, it sounds incorrect for passengers to take a PCR test within 72 hours and take a rapid test before the flight and seven hours later, take another test, "you are likely to show negative and the reasons at the time was that the PCR results are being faked," the minister said.
The Minister said KLM has accepted to bring passengers in and out on the conditions agreed upon which is to have a PCR test within 72 hours.
"Emirate didn't accept the position and so, we have asked that Emirates be banned from operations from midnight Wednesday," he said.
FAAN Restricts Drivers From Picking Passengers at Terminals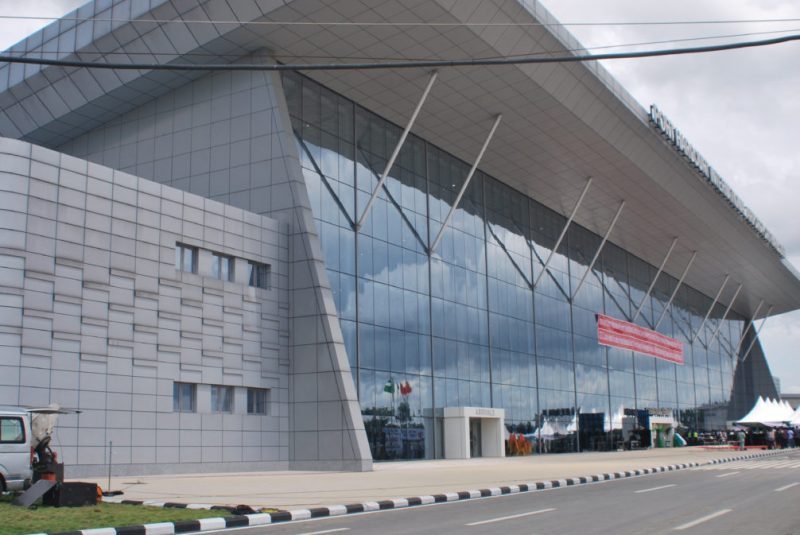 By Adedapo Adesanya
The Federal Airports Authority of Nigeria (FAAN) has said that drivers are prohibited from picking up passengers at the frontage of airport terminals but are to pick them up only at car parks.
This was disclosed in a statement released on Monday, April 12 by the General Manager, Corporate Affairs, FAAN, Mrs Henrietta Yakubu, saying that drivers can only approach the terminals when they want to drop off a departing passenger.
"The authority will like to emphasize that in line with government protocols, arriving passengers are to walk down to designated car parks to board their vehicles. No driver is permitted to pick up arriving passenger(s) at the frontage of the terminals.
"All drivers must park and wait inside the car parks while arriving passengers walk down to the car parks to board their vehicles.
"For departing passengers, drivers are only allowed to drop off passengers in front of the terminals. They are not permitted to wait for any reason after dropping their passengers, it is only a Drop Off zone," the statement read in part.
The agency, therefore, called for compliance with all laid down protocols on COVID-19 to ensure the safety of all airport users to ease facilitation and enhance the safety of all airport users.
"The Federal Airports Authority of Nigeria (FAAN) hereby advises passengers, drivers and other airport users, particularly those at the General Aviation Terminal, Lagos, to always comply with all laid down protocols on COVID-19 to ensure the safety of all airport users," the statement added.
Last week, FAAN advised passengers to get to airports, particularly those at the Nnamdi Azikiwe International Airport, Abuja, early.
The call was done to enable them to complete their check-in procedures in good time and avoid the unpleasant experiences associated with missing their flights.
This advice has become necessary as passengers are likely to go through a little delay at the entrance to the terminals,
The agency noted that it took this decision due to built-up vehicular traffic occasioned by the increase in passenger traffic being witnessed presently.
"The authority will like to assure passengers and other airport users that all hands are on deck to ensure swift facilitation and reduce the congestion to the barest minimum," it said.
The blockchain brings new financing options to the business market. For example, Bitcoin Cash casino has adapted to only using cryptocurrency. This way, it makes it easier for their customers to deposit and withdraw in a BCH casino. Entrepreneurs have taken note of this and are looking to invest more in crypto than in fiat markets.
Latest News on Business Post