LUX Executes 100% Renewable Energy Project in Mauritius
By Modupe Gbadeyanka
LUX Resorts & Hotels has implemented 130 solar panels and batteries to fully substitute diesel-based power generation for the needs of Ile des Deux Cocos, off-grid South-East Mauritius.
The 20kWp project's state-of-the-art design and storage solution will allow for 11 hours of utilization daily and fulfil self-sufficiency of the property including during night-time.
Building upon the many eco-friendly initiatives already embedded in LUX sustainable vision, this corner achievement demonstrates the virtuous power of the group's Tread Lightly program whereby guests' participation supports long-term improvement of the properties' environmental impacts.
Such allocation complements the carbon offsetting contribution channelled to regional CO2 compensation projects portfolio in partnership with Aera Group (formerly known as ecosur afrique) which maintains a tailored selection of carbon compensation commitments across Africa and Asia, matching accurate and up-to-date GHG impacts monitoring across destinations to best-in-class corresponding offset projects.
Recent entries in LUX Tread Lightly compensation portfolio include voluntarily Verified Carbon Standard certified emission reductions from producing green electricity from individual wind mill owners in India; and supporting Biogas Energy in Eastern Africa.
Sustainability & CSR Manager of LUX Resorts & Hotels, Vishnee Payen, commented that "LUX ensures to have Sustainable Development at the core of its strategy and operations.
"The Tread Lightly initiative helps to contribute to local and global goals such as Energy Efficiency, Reduction in Carbon Emissions, also aligning with the SDGs and COP22 targets.
"We are dependent on the environment and it is our duty to protect it for ourselves and for future generations to come.
"This can only be achieved through tangible projects implementations and responsible resource consumption.
"LUX will continue its journey towards renewable energy solutions and eco-products as far as possible and at the same time contributing to the economy and supporting communities."
AERA Group advisory manager, Alexandre Dunod, highlighted "another mark of leadership in sustainability from LUX which should inspire the industry in 2017 declared by UN as the International Year of Sustainable Tourism for Development. Environmental responsibility and transparency are growing significantly in the hospitality sector on the way to Paris agreement implementation and we are proud of being part of such pioneer efforts in the Indian Ocean and beyond."
Wakanow, ValueJet to Boost Local Flight Inventory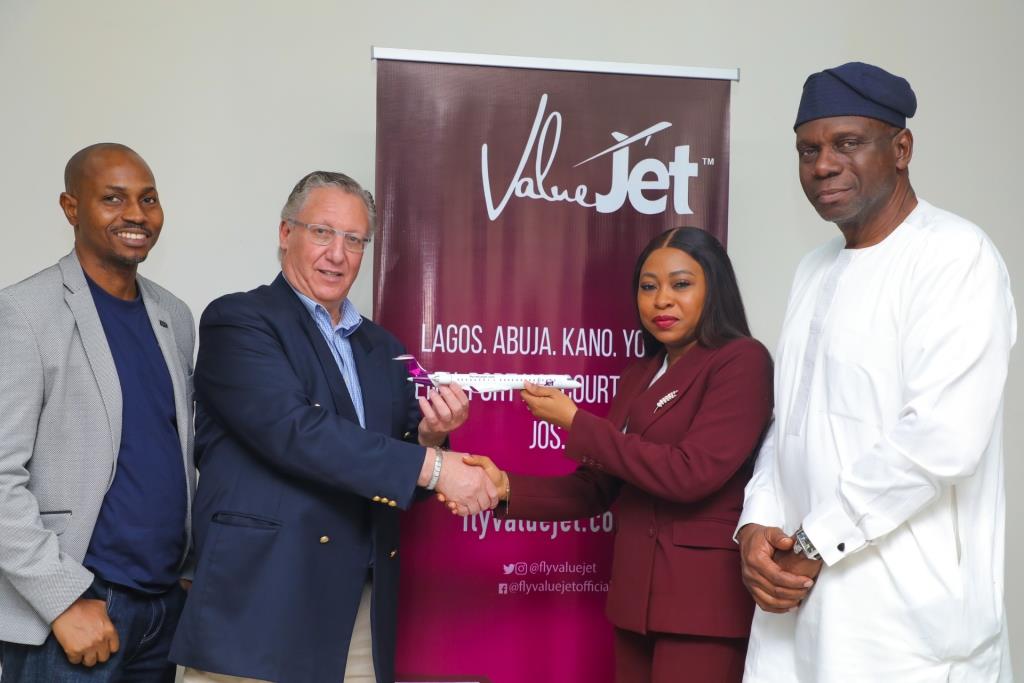 By Modupe Gbadeyanka
A partnership aimed to boost local flight inventory has been entered into between Wakanow and ValueJet.
According to a statement from the foremost travel tech company, the deal allows Wakanow to host ValueJet's inventory on its website and increase local flight inventory available to local travellers.
ValueJet is the latest airline to partner with Wakanow, joining its network and enabling Wakanow-connected customers to find and use bespoke solutions to support their specific travel needs and requirements.
The deal aligns with Wakanow's aim of delivering access to all local flight inventory in real time and an all-year-round flight schedule. It also showcases its continuous commitment to the development of the domestic travel industry in Nigeria.
"As the foremost travel tech company in Nigeria and West Africa, this partnership for us is a reinforcement of our commitment to give our customers the best and to remain the number one distribution partner to our Nigerian Airlines.
"We are constantly innovating around our customers' travel needs and partner with relevant stakeholders to ensure that our customers enjoy a robust and seamless service offering.
"Partnering with ValueJet, who share in our vision of delivering a unique travel experience at a great value to our joint customers, was certain," the chief executive of Wakanow Nigeria, Mrs Adenike Macaulay, said.
While corroborating the CEO, the Group Chief Technology Officer of Wakanow Group, Mr Oyedeji Ojo, said, "Wakanow, as a leader in the Nigerian travel industry, has continued to bring value to air travellers through collaborations.
"We're delighted to welcome ValueJet as a Partner, and together, we will serve our customers with great flight inventories and concentrate on creating enhanced traveller experiences across all customer touchpoints."
On his part, the Chief Commercial Officer of Value Jet, Mr Trevor Henry, said, "We are happy to announce our strategic partnership with Wakanow, making history as the first travel company to provide ValueJet's Live Inventory bookable in real-time, thus enabling the delivery of a seamless booking experience for Wakanow and ValueJet's customers."
Wakanow, Africa's foremost travel tech agency, offers the best travel deals and experiences within the global travel industry to corporate and individual air travellers.
Normalcy Restored at Lagos Airport as Aviation Workers Suspend Strike
By Aduragbemi Omiyale
Normalcy was restored at the Murtala Mohammed International Airport (MMIA) Lagos on Monday afternoon after workers of the Nigerian Aviation Handling Company (NAHCO) Plc disrupted flight operations this morning.
The aviation workers had embarked on an indefinite strike action to ask for a better welfare package from the management of the company.
Their action left many air passengers stranded on Monday morning, with operators suspending their flights in the process.
But the industrial action was later called off by the leaders of the Air Transport Services Senior Staff Association of Nigeria (ATSSSAN) and the National Union of Air Transport Employees, which promised to enter into talks with NAHCO, with a view to resolving the matter.
The aggrieved employees of NAHCO asked the management to increase their salaries after hike air fares by 100 per cent. They claimed that the company was being insensitive to their welfare.
NAHCO Workers' Strike Paralyses Flight Operations At Lagos Airport
By Aduragbemi Omiyale
Activities at the Murtala Mohammed International Airport (MMIA), Ikeja, Lagos, were paralysed on Monday after some employees of the Nigerian Aviation Handling Company (NAHCO) Plc embarked on an industrial action.
The NAHCO workers protested the failure of the management of the company to heed their demands, including an increase in salaries and better welfare packages.
Air passengers who were at the Lagos airport were left frustrated today due to the demonstration by the aviation workers, with a few international flights disrupted.
It was gathered that most airline operators were caught unawares as they did not have prior notice that the NAHCO staff members were planning to down tools on the first working day of the week.
This led to the abrupt suspension of flight operations by most operators this morning while efforts were being made to resolve this issue in order to reduce the losses that could arise from the action of the workers.
Latest News on Business Post