ECOWAS Moves to Stabilize Region Amid Rise in Coups
By Adedapo Adesanya
The Economic Community of West African States (ECOWAS) has decided to move in force to stabilize countries under threat of military takeover following a shocking rise in coups in some member states.
The regional bloc reached this agreement after an Extraordinary Summit in Accra, Ghana on Thursday chaired by Ghana's President and Chairperson of the ECOWAS Authority, Mr Nana Akufo-Addo.
Speaking at the meeting, Mr Akufo-Addo firmly condemned the attempted coup d'etat in Guinea Bissau and expressed solidarity with President Umaro Sissoco Embalo and the people of Guinea Bissau.
He explained that the bloc is deciding to deploy a force with a view to supporting the stabilization of the country.
ECOWAS further decided to maintain the military and police components of the ECOWAS Mission in The Gambia (ECOMIG) to consolidate stability in the country.
ECOWAS, in a communique after the Accra meeting, decided to uphold the suspension of Burkina Faso from all ECOWAS institutions until the restoration of constitutional order.
The bloc called on the military authorities to establish the transition institutions, adopt a transition calendar, and facilitate the return within the shortest time possible.
The Authority instructed the Commission to ensure continuous engagement with the new authorities through the establishment of a monitoring mechanism, including the African Union (UN) and the United Nations (UN), with a view to accompanying the transition process.
On the political situation in the Republic of Guinea, the Authority took note of the recent establishment of the National Transition Council (CNT), as the legislative body.
It, however, expressed concern over the unavailability of the required transition calendar five months after the coup d'etat, as requested by the Extraordinary Session of the ECOWAS Authority of Heads of States and Government held on 16th September 2021.
Due to this lag, the Authority decided to take some actions including upholding all the sanctions already imposed on Guinea and requesting the Transition Authority to provide ECOWAS with an acceptable timetable for restoring constitutional order.
Despite this, it reaffirmed its readiness to accompany Guinea towards the return to constitutional order within the shortest time.
On the political situation in Mali, the Authority regretted the unavailability of a new timetable in line with the decisions of the Authority and consequently decided to uphold all the sanctions imposed on the country in line with its decision of January 9, 2022.
It urged the Malian authorities to propose an acceptable electoral timetable to ECOWAS with a view to enabling the progressive lifting of the sanctions.
ECOWAS also reaffirmed its readiness to work in conjunction with the African Union and the United Nations to provide the necessary technical support to the authorities in Burkina Faso, Guinea and Mali in implementing the approved timetables.
Rosatom Plans Small Nuclear Power Plants For Africa
By Kestér Kenn Klomegâh 
At least 600 million people in Africa without access to electricity and inadequate funding for power generation, Russia's Rosatom state nuclear energy corporation now proposes to provide, over the next several years, mini nuclear plants for generating reliable and affordable power in a number of African countries.
According to the latest information obtained at the Atomexpo-2022, Rosatom is discussing, as part of the energy mix, the use of small nuclear power plants (SNPP) and floating nuclear plants for African countries. The African Energy Chamber reports say Africa expects to achieve universal access to affordable electricity by 2030. Many countries are finding ways to expand access to electricity.
President of Rusatom Overseas (part of Rosatom state corporation) Yevgeny Pakermanov said at the Atomexpo-2022 forum that his company is holding a series of dialogues with African colleagues. "We continue to work with Rwanda, Nigeria and other countries of the region. A floating NPP may be very promising in this region, and we are also discussing the use of floating nuclear heat and power plants for the African region," he said.
According to figures provided by the International Atomic Energy Agency (IAEA), there are around 50 projects and concepts for small nuclear power plants, or small modular reactors (SMRs), as the IAEA defines them, throughout the world. The majority of them are at various stages of development.
Leaders of African governments are keenly interested in adopting nuclear energy to end chronic power deficit, but some may be forced either to keep on postponing or completely abandon the project primarily due to lack of finance or credit guarantees.
Usually, Russia does not grant concessionary loans and has not publicly allocated a budget for Africa. But in this exceptional case, Russia and Egypt signed an agreement, and the total cost of construction is fixed at $30 billion. Russia provides Egypt with a loan of $25 billion, which will cover 85% of the work. The Egyptian side will cover the remaining expenses by attracting private investors. Under the agreement, Egypt is to start payments on the loan, which was provided at 3% per annum, in October 2029.
Foreign Minister Sergey Lavrov has reiterated that Rosatom is considering a number of projects that are of interest to Africans, for instance, the creation of a nuclear research and technology centre in Zambia. Nigeria has a similar project. There are good prospects for cooperation with Ghana, Tanzania and Ethiopia.
Foreign and local Russian media reported that Russia wanted to turn nuclear energy into a major export industry. It has signed several agreements with as many as 14 African countries with no nuclear tradition, including Rwanda and Zambia, and is set to build a large nuclear plant in Egypt.
Nuclear is too high an economic risk for countries that cannot afford to make big mistakes. However, they must be guided by Chernobyl disaster in Ukraine and Fukushima in Japan; millions of people are still suffering from radiation and radiation-related diseases today.
Currently, many African countries are facing an energy crisis for both domestic and industrial use. Energy poverty affects millions of their citizens. Over 600 million in Sub-Saharan Africa, out of more than one billion people, still do not have electricity. The industrial sector needs power for its operations and production for the newly established single continental market.
The international forum Atomexpo-2022, held November 21-22, is one of the most important events in the global nuclear sector. Leading experts and specialists from over 50 countries participated in the forum under the theme Nuclear Spring: Creating a Sustainable Future.
Gearing Up for mid-December White House's African Leaders Summit
By Kestér Kenn Klomegâh
As the White House gears up for the mid-December African Leaders Summit, several reports indicated that a few African countries might not attend. U.S. President Joe Biden plans to hold an African leaders' gathering in Washington as a further major step to strengthen geopolitical dialogue and multifaceted relations between the United States and Africa.
The White House National Security Council in November told Today News Africa the criteria for inviting African governments to attend the U.S.-Africa Leaders Summit scheduled for December 13-15. While the primary goal is to host a broadly inclusive gathering of high-powered delegations from across the African continent, a number of African countries were blacklisted.
In a statement, four countries were not invited because they were suspended by the African Union (AU) following military coups and counter-coups. Currently, four countries – Burkina Faso, Guinea, Sudan, and Mali – are suspended by the AU and were not invited. All four countries not invited are currently run by strong men who took political power with guns. The United States recognizes most African nations, except a few like Western Sahara.
According to reports monitored by this author, the U.S.-African summit will discuss the emerging global order and changing geopolitical and economic issues and will also offer enormous funds for various development projects as well as for good governance and human rights. Under the plan, Washington says the summit will focus on existing challenges, especially those relating to peace and security, food security to climate change and poverty alleviation directions across Africa.
The high-level dialogue is expected to set the scene for reviewing the opportunities for the United States and corporate leaders from various African public and private sectors and review thoroughly how to strengthen the economic partnership between the United States and Africa.
That U.S.-Africa summit "will demonstrate the United States enduring commitment to Africa and will underscore the importance of U.S.-Africa relations and increased cooperation on shared global priorities. Africa will shape the future – not just the future of the African people, but of the world. Africa will make the difference in tackling the most urgent challenges and seizing the opportunities we all face," according to a statement from Biden Administration.
Washington considers the United States' collaboration with leaders from African governments, civil society, the private sector, and the African diaspora would help tackle some of the existing and future challenges, especially in efforts to offer billions of dollars for various development projects, including building badly needed infrastructure and support energy security for the population.
In terms of broadening trade and economic cooperation, according to our monitoring sources, African leaders would be required to bring huge delegations for special sessions during the mid-December summit. Together with their potential American investors would examine ways for exploring and leveraging the African Continental Free Trade Area (AfCFTA).
The AfCFTA aims to create a single market with an estimated population of 1.3 billion population and ultimately requires all kinds of business services and consumable products. Quite challenging, though, but there are new legislations that stipulate localizing production and distribution inside Africa.
The United States government and private sector leaders, together with African political and corporate business leaders, have been consistently working over these years to share insights on critical issues and policies influencing the US-Africa economic partnership.
The U.S. Agency for International Development would be working closely with African institutions and organizations; it would be working closely on the participation of Africans. During these past months, USAID has provided approximately $1.3 billion in aid to the Horn of Africa. Ethiopia, Kenya and Somalia are listed as beneficiaries to help stave off mass starvation and deaths in the drought-stricken region of Africa.
Further to that, Dana Banks, White House Senior Director for Africa, said the White House administration has been pushing for the Prosper Africa Build Together Campaign that would drive billions of dollars of investment in Africa. Summit details will soon be announced further detailed information, according to Washington and the Corporate Council on Africa (CCA).
In August, on her African trip, U.S. Ambassador to the United Nations Linda Thomas-Greenfield said the long-planned trip is not part of global competition with either of America's rivals, but it is part of a series of high-level U.S. engagements "that aim to affirm and strengthen our partnerships and relationships with African leaders and people."
Her trip from Aug. 4-7 was followed immediately by U.S. Secretary of State Antony Blinken's visits to South Africa, Congo and Rwanda from Aug. 7-11. "We're not catching up. They are catching up," Thomas-Greenfield said. "We have been engaging with this continent for decades, and even my own career is very much evidence of that."
Thomas-Greenfield first went to Africa as a student in the 1970s, and in her career as a U.S. diplomat, she rose to be Assistant Secretary of State for African Affairs from 2013 to 2017. Many American corporate business leaders have visited and invested significantly in various sectors in Africa.
The Bill & Melinda Gates Foundation has made a resonating announcement that the foundation will spend $7 billion over the next four years to improve health, gender equality and agriculture across Africa. Strengthening and supporting these sectors have become necessary due to increasing complaints about lack of funds and, worse, due to the negative impact of geopolitical changes.
It will further continue to invest in researchers, entrepreneurs, innovators and healthcare workers who are working to unlock the tremendous human potential that exists across the continent, according to the statement, noting that the Russia-Ukraine crisis was reducing the amount of aid flowing to the continent and created global instability. It appeals to global leaders to step up their commitment to finding solutions to multiple problems in African countries.
Noteworthy to reiterate here that President Biden has held several summits since his inauguration in January 2021. For instance, on December 9-10, 2021, President Biden held the first of two Summits for Democracy, which brought together leaders from government, civil society, and the private sector in a shared effort to set forth "an affirmative agenda for democratic renewal and to tackle the greatest threats faced by democracies today through collective action."
Now the U.S.-Africa Leaders Summit comes just a few months after Secretary of State Antony J. Blinken unveiled the new U.S. policy for Africa in South Africa in August. The new policy says that the United States will pursue four main objectives in Africa. The four objectives of the new strategy are fostering openness and open societies, delivering democratic and security dividends, advancing pandemic recovery and economic opportunities, and supporting conservation, climate adaptation and a just energy transition.
The new strategy begins by acknowledging that "Sub-Saharan Africa plays a critical role in advancing global priorities to the benefit of Africans and Americans" and that it "has one of the world's fastest-growing populations, largest free trade areas, most diverse ecosystems, and one of the largest regional voting groups in the United Nations (UN)."
To realize its 'openness and open societies' objective, the U.S. will promote government transparency and accountability, increase the U.S. focus on the rule of law, justice, and dignity, and assist African countries to more transparently leverage their natural resources for sustainable development.
For democracy and security dividends, the United States will focus on "working with allies and regional partners to stem the recent tide of authoritarianism and military takeovers, backing civil society, empowering marginalized groups, centring the voices of women and youth, and defending free and fair elections, improving the capacity of African partners to advance regional stability and security and reducing the threat from terrorist groups to the United States Homeland, persons, and diplomatic and military facilities."
The mid-December Summit has already gained wide popularity among African leaders and, for the second time, will be the biggest U.S.-Africa gathering in Washington since former President Barack Obama hosted African leaders in 2014.
 In addition, Obama also started the Young African Leaders Initiative (YALI), which brings every year a group of young Africans to the White House. Until today, YALI continues to run various educational and training programmes, including seminars for Africans. The Times Higher Education index indicated that approximately 43,000 Africans have currently enrolled on and are studying in American universities.
Angolan President, João Lourenço, in an interview with Hariana Veras, White House correspondent, praised President Joseph R. Biden Jr. for hosting the U.S.-Africa Leaders' Summit, saying that it will help create a win-win partnership between the United States and Africa, accelerating industrialization, increase direct foreign investment and further cement the already good collaboration between Angola and the United States.
According to that report, he pointed to the assertiveness of the Biden administration's focus on trade and investment in Africa, highlighted America's commitment to Africa's security, its democratic development, and its people, as well as emphasize the depth and breadth of the United States commitment to the African continent.
The Angolan leader advised that the Russian and Ukraine war should open the eyes of advanced countries to lead efforts in increasing investment in more alternative energy sources besides the traditionally used energy sources. As the Russia-Ukraine war rages in Europe and its ramifications are extended to other parts of the world, including in Africa, Lourenço called for increased food production and investment in African nations, saying that the global food crisis has badly affected Africa.
Despite some negative criticisms, African leaders continue sourcing different kinds of economic assistance and support provided by the United States. The African leaders are mostly western-oriented, admire its never-failing practical soft-power play, and, in turn, maintain long-term geopolitical interest with the West. The United States has political, economic and cultural ties with independent African countries.
Kazakhstan Opens Doors to Broader External Cooperation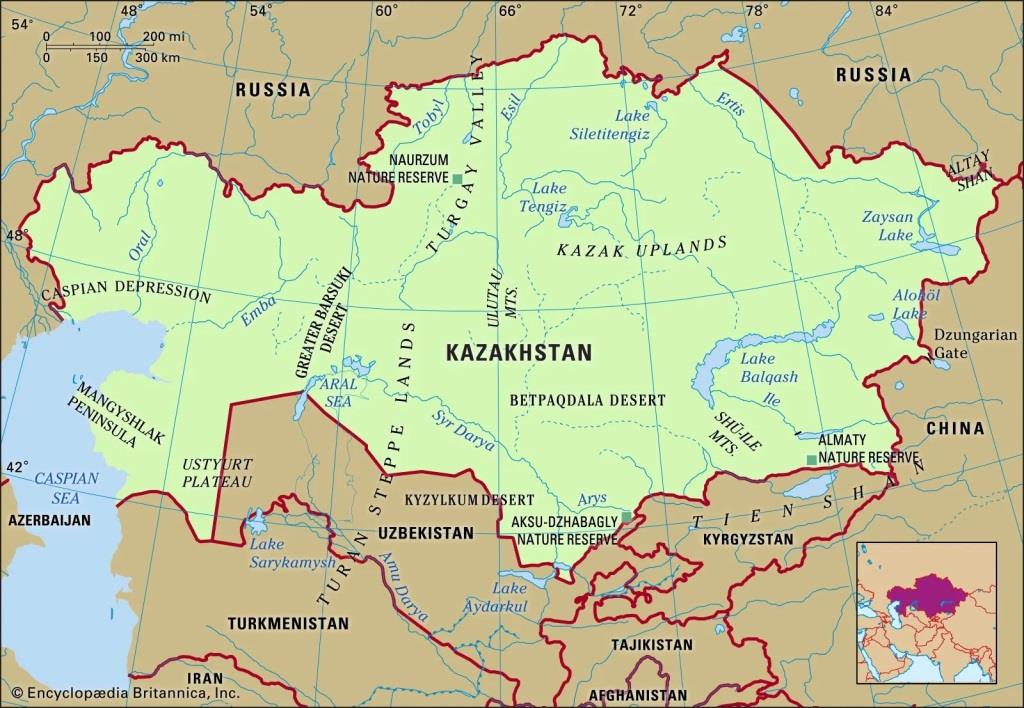 By Kestér Kenn Klomegâh
Kazakhstan, one of the Russian neighbours and former Soviet republics, opens its doors to a broader external expansion. Given its geographical location and combined with current political reforms aimed at transforming its economy from the Soviet system to a more modernized system infused with a western culture of life, President Kassym-Jomart Tokayev has chosen multi-vector policies.
Reforms began to be implemented after the election of Kassym-Jomart Tokayev in June 2019. Tokayev has consistently advocated for more openness and improving necessary conditions for attracting foreign business and investors to participate in the various economic sectors, including the cultural and educational sectors.
"I believe that given our geopolitical situation, given the fact that we have over $500 billion involved in our economy, given that there are global companies operating in our market, we simply have to pursue a multi-vector, as they say now, foreign policy," Tokayev said in the context of growing confrontations, contractions and emerging new world order.
The 69-year-old Tokayev took office in 2019 after Kazakhstan's previous president resigned amid protests. After surviving unrest in January triggered by fuel price rises, Tokayev unveiled reforms – including constitutional amendments and a hike in the minimum wage – and called snap elections.
Amid popular demand for sweeping change, he has recently accelerated plans to increase the amount of Kazakh oil exported west across the Caspian Sea, avoiding Russia to the north. It currently relies heavily on the Caspian Pipeline Consortium (CPC), one of the world's largest pipelines that cross Russia to the Black Sea port of Novorossiisk. Out of total exports of 68 million tonnes a year, 53 million tonnes of Kazakh oil move through it.
In addition, in late October, Tokayev said that in the coming years, the authorities of the republic plan to launch a network of border trade and economic centres with Russia, China, and Central Asian countries. In September, Tokayev emphasized that Kazakhstan would make every effort to further develop allied relations with Russia, an eternal strategic partnership with China, and comprehensive cooperation with brotherly Central Asian states.
Declaring the creation of a fair Kazakhstan as its main goal, Tokayev has emphasized that the foreign policy course must also aim at the protection of national interests, strengthening of mutually beneficial cooperation with all interested states, and international peace and security.
In pursuit of sharing the fresh experience of nation-building, the president noted the importance of better quality education and the implementation of best global practices in domestic higher educational establishments at a meeting with Almaty students and young researchers, according to the presidential press service.
"Academic cooperation with the leading foreign universities is increasing on my orders. Branches of higher educational establishments from the UK, Germany, Canada, the Netherlands, South Korea and the United States will open in Kazakhstan shortly. The integration into the global education space will bolster the competitiveness of our higher educational establishments and will raise the appeal of Kazakh higher education," the press service quoted Tokayev as saying.
Interestingly, the English language has been gaining popularity among the younger generation since the collapse of the Soviet Union. It, however, projected that the people of Kazakhstan in the future would speak three languages (Kazakh, Russian and English). As part of promoting a multicultural and friendly society, Kazakhstan has seriously made in-bound tourism as one of its priority spheres, so it has established a visa-free regime for citizens of 54 countries, including the European Union and OECD member states, the United States, Japan, Mexico, Australia and New Zealand.
Even long before the war, Kazakhstan had resisted significant leverages, including a push by Moscow in 2020 for a single currency and joint parliament within the post-Soviet Eurasian Economic Union, as part of a five-year strategic plan.
Noteworthy to reiterate here that during the discussions at St. Petersburg Economic Forum held in June, where Tokayev shared the stage with Putin, he explicitly said his government did not and would not recognize Russian-controlled regions in eastern Ukraine and that Kazakhstan upheld the inviolability of internationally recognized borders.
Kazakhstan's government has noticeably pushed back publicly against territorial claims made by Russian President Vladimir Putin in Ukraine, souring relations between the former Soviet republic and Moscow. Russia and Kazakhstan share the world's longest continuous land border, prompting concern among some Kazakhs about the security of a country with the second-biggest ethnic Russian population among ex-Soviet republics after Ukraine.
Kazakhstan has a GDP of $179.332 billion and an annual growth rate of 4.5%. Per capita, Kazakhstan's GDP stands at $9,686. Its increased role in global trade and central positioning on the new Silk Road gave the country the potential to open its markets to billions of people. Further to this, it joined the World Trade Organization in 2015.
According to some reports, Kazakhstan has an abundant supply of accessible mineral and fossil fuel resources. Development of petroleum, natural gas, and mineral extractions has attracted most of the over $40 billion in foreign investment in Kazakhstan since 1993 and accounts for some 57% of the nation's industrial output (or approximately 13% of gross domestic product).
On 6 March 2020, the Concept of the Foreign Policy of Kazakhstan for 2020–2030 was announced. The document outlines the following main points:
– An open, predictable and consistent foreign policy of the country, which is progressive in nature and maintains its endurance by continuing the course of the First President – the country at a new stage of development;
– Protection of human rights, development of humanitarian diplomacy and environmental protection;
– Promotion of the country's economic interests in the international arena, including the implementation of state policy to attract investment;
– Maintaining international peace and security;
– Development of regional and multilateral diplomacy, which primarily involves strengthening mutually beneficial ties with key partners – Russia, China, the United States, Central Asian states and the EU countries, as well as through multilateral structures – the United Nations, the Organization for Security and Cooperation in Europe, the Shanghai Cooperation Organization, the Commonwealth of Independent States, and a few others.
Kazakhstan is the world's largest landlocked country, located in Central Asia and partly in Eastern Europe. It declared independence on 16 December 1991, thus becoming the last Soviet republic to declare political independence. Nursultan Nazarbayev became the country's first President. Records show that he was replaced by Kassym-Jomart Tokayev.
It was the last Soviet republic to declare independence after the Soviet collapse in 1991. With approximately 20 million population, Kazakhstan strictly recognizes its political freedom, national interest and territorial sovereignty and is a member of the Collective Security Treaty Organization (CSTO), the Eurasian Economic Union (EEU) and the Commonwealth of Independent States (CIS).
Latest News on Business Post