Global Payments Revenue Pool Could Reach $2.9trn by 2030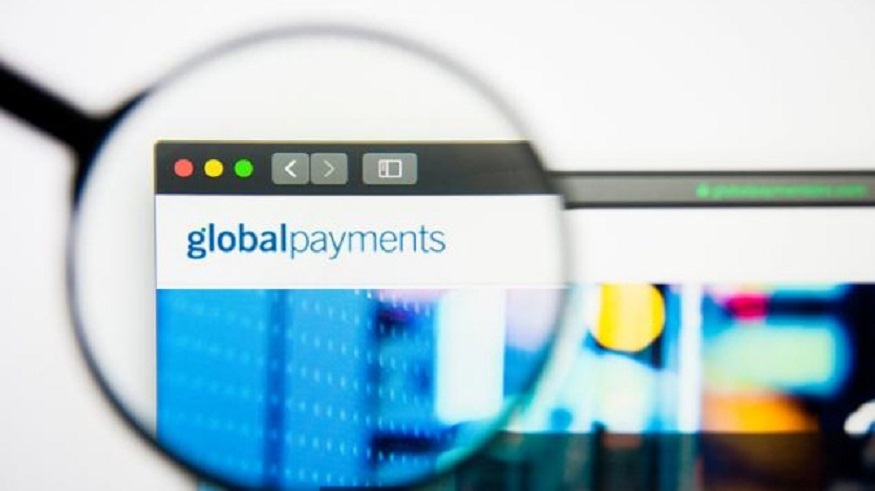 By Modupe Gbadeyanka
The global payments revenue pool is projected to reach about $2.9 trillion by 2030 from the current value of $1.5 trillion, according to a report by Boston Consulting Group (BCG).
It was stated that in 2020, the market recorded a decline of 2.5 per cent from the figures achieved a year earlier but experts say all regions are likely to see growth over the next five years, with Africa having a compound annual growth rate (CAGR) of 6.9 per cent.
Asia-Pacific continues to lead the way with a CAGR of 8.8 per cent from 2020 to 2025, followed by Latin America at 8.3 per cent, the Middle East and North America at 5.8 per cent, and Europe at 5.3 per cent.
According to BCG, the payments industry suffered a mild impact from the COVID-19 crisis and has returned to growth with renewed momentum.
The report, titled Global Payments 2021: All in for Growth, is the 19th annual analysis by BCG of the global payments industry and reports that the sector responded quickly to challenges posed by the pandemic – from e-commerce enablement to accelerating cash-to-noncash conversion.
"The payments industry was an enabler of economic recovery during the COVID-19 crisis," said Yann Sénant, a Paris-based BCG managing director and senior partner, coauthor of the report, and global leader of BCG's payments and transaction banking segment. "But meeting the challenges raised by the pandemic has opened the gates to a wave of innovation that will see new players entering the space in greater numbers and raising the competitive stakes. The winners over the next five years will be the industry participants who move quickly to adapt to the new landscape, by seizing this new partnership and revenue opportunities."
The report identifies a number of global trends that are likely to dominate the payments sector in the coming years. For example, digital ecosystems and specialized software solutions are likely to play a growing role in the industry, as integrated software vendors, Big tech players, and fintechs enter the space and as banks increase their engagement. A wave of industry consolidation and mergers and acquisitions will accompany this trend.
Digital currency activity is likely to pick up the pace with the possible launch of more central bank digital currencies. Speaking on the digital currency, Tolu Oyekan, Partner, BCG, Lagos said it was laudable that Nigeria will be one of the few African countries that are exploring the possibility of issuing a domestic Central Bank Digital Currency (CBDC) with the launch of the eNaira.
He said: "Digital currency is a more robust, efficient and regulated payment offer, it has the potential of enabling a safe financial system by significantly reducing liquidity and credit risk inherent in the traditional payment systems. The effective implementation of the Nigeria digital currency eNaira could enable faster economic growth, drive cross border payments and remittances which will, in turn, reduce the demand for forex and consequently the exchange rate", he said.
Oyekan also stated that digital currency can improve financial inclusion.
Another global trend the report identifies is merchant acquisition, which it believes will remain the fastest-growing area in the sector. After a low of just 2.2 per cent growth from 2019 to 2020, it is expected to return to an annual CAGR of 11.3 per cent over the next five years, close its pre-pandemic average rate of 11.8 per cent from 2015 to 2019.
However, a boom in e-commerce is expected to dwarf physical point-of-sale transactions growth. These dynamics should lead to increasing cutting out middlemen. This is because of integrated software vendors and online marketplaces where consumers are able to pay for goods and services on their platforms.
Issuers and networks are trends that are expected to deliver strong performance, with issuing revenues in position to grow by 7.6 per cent and networks by 11.4 per cent from 2020 to 2025, close to the CAGRs of 9.4 per cent and 11.2 per cent, respectively, in the five years prior to the pandemic.
Potential headwinds in this area include the proliferation of noncard payments options—notably the success of "Buy now, pay later"—and a greater push by integrated software vendors and fintechs to partner with next-generation card processors on card opportunities.
Although the wholesale payments revenue pool dropped by $22 billion between 2019 and 2020, owing to low-interest rates and a decline in business spending, the recovery of this global trend is likely to be quick, with 6.6 per cent growth likely until 2025. However, the wholesale payments environment continues to be challenging, as incumbents and non-traditional players alike show increasing ambition in the sector, and as digital B2B and B2B2C platforms proliferate across all industries. In addition, corporate customers are increasingly demanding streamlined banking and payments services, analytical insights, and seamless data integration into corporate management systems.
Fintech is another likely dominant global trend. Over the last two decades, there has been strong growth by fintechs in the banking sector. Experts at BCG advise that fintechs must refine strategies to capture growth in an increasingly crowded space and develop elements such as people organization, compliance, and risk management functions.
"The payments ecosystem is in flux, and this offers tremendous growth opportunities to companies that are prepared to act fast," said Markus Ampenberger, a Munich-based BCG partner and associate director, and co-author of the report. "Now is the time to gain long-term advantage through bold and strategic action."
Algeria Joins Afreximbank as 52nd Member State
By Adedapo Adesanya
The African Export-Import Bank (Afreximbank) has announced that Algeria has joined the bank as its 52nd Member State.
This is contained in a statement by the bank's media contact, Mr Amadou Sall, in Abuja on Friday, July 1.
Afreximbank member states rose from 38 in 2015 to 51 in 2021 and with Algeria's accession, the bank is only three states short of achieving full continental coverage.
The Cairo-based bank disclosed in the statement today that Algeria's inclusion in the agreement establishing Afreximbank was formalised on June 8, by Presidential Decree No. 22-212.
"The subscription of the country to the shares of Afreximbank as part of its membership in the institution was also authorised by Presidential Decree No. 22-222 on June 14, 2022.
"Algeria becomes a Class A shareholder in the bank and will be represented by the Algerian Ministry of Finance," the lender said.
Algeria has the ninth-largest population and the fourth-largest economy in Africa.
It is also a member of the African Union (AU), the African Continental Free Trade Area (AfCFTA) and the Greater Arab Trade Area.
According to Mr Benedict Oramah, President and Chairman of the Board of Directors of Afreximbank, "Algeria's membership of Afreximbank is momentous."
"It brings Africa's 4th largest economy within the Afreximbank family.
"It creates a platform for Afreximbank's AfCFTA intervention to be more impactful and paves the way for deeper cooperation between the bank, the Algerian Government, the Algerian Central Bank and Algerian importers and exporters."
Mr Oramah said the bank looked forward to a successful partnership that would enable Algeria to firmly establish itself as a strong participant in intra-African trade and investments.
Afreximbank is a Pan-African multilateral financial institution mandated to finance and promote intra-and extra-African trade.
Afreximbank deploys innovative structures to deliver financing solutions that support the transformation of the structure of Africa's trade, accelerating industrialisation and intra-regional trade, thereby, boosting economic expansion in Africa.
BRICS PLUS verses G-8 in New Global Configuration
By Kestér Kenn Klomegâh
The United States has outstretched its political and economic interests around the world. China has strategically extended its tentacles across both the Atlantic and the Pacific, conquered Africa, and intensified commercial operations in the Central Asia regions including the former Soviet republics – the backyard of the Russian Federation.
Despite its large population of 1.5 billion which many have considered as an impediment, China's domestic economic reforms and collaborative strategic diplomacy with external countries have made it attain superpower status over the United States. China is strengthening its trade, investment and economic muscles.
Russia has been teaming up with China and India and a few other external countries to establish a new global economic system. Its aim is to break the unipolar system that successive White House administrations have maintained. Due to socialist economic planning and their advancement of the notions of international cooperation and peace even among states with varying social systems, there has been tremendous progress in the areas of international solidarity.
The Brazil, Russia, India, China and South Africa (BRICS) grouping is a manifestation of the role of Beijing, Moscow and Pretoria along with the other states to craft another order. These new alliances are perceived as a threat to the role of the United States, Britain and the European Union since they are not participant members and cannot directly impact the agendas and goals established by the BRICS.
Russia has some limitations. Its external economic footprint is comparatively weak. Its external policies hardly promote its economic models. The geopolitical reordering of the world cannot simply be achieved through war or challenging the West's political influence in its various global domains. The economic component is possibly the most significant.
As Dr Ramzy Baroud, a journalist and the Editor of The Palestine Chronicle wrote recently "the Middle East, especially the Gulf region, is vital for the current global economic order and is equally critical for any future reshaping of that order. If Moscow is to succeed in redefining the role of Arab economies vis-à-vis the global economy, it would most likely succeed in ensuring that a multipolar economic world takes form. Russia is clearly invested in a new global economic system, but without isolating itself in the process."
Russia has exited many international organizations, instead of sustaining its membership and using these platforms to propagate its global mission. It has gone into self-isolation, with many heavy-handed criticisms against the United States and Europe.
Russia is currently pushing an initiative for multipolarity. In June 2022, Russian State Duma (the lower house of parliament) Speaker Vyacheslav Volodin wrote on Telegram that the United States and its allies are destroying economic ties by their sanctions policy, but at the same time creating new points of growth in other countries.
"The move by Washington and its allies to cut the existing economic ties has created new points of growth in the world," he pointed out. According to the parliament speaker, Western sanctions are leading to the establishment of another group of eight nations – China, India, Russia, Indonesia, Brazil, Mexico, Iran and Turkey – that is 24.4% ahead of the old group of developed countries in terms of Gross Domestic Product (GDP) and purchasing power parity.
"The United States, with its own hands, has created conditions for countries willing to build an equal dialogue and mutually beneficial relations to actually establish a new G-8 group with Russia," Volodin noted.
Understandably, there is a Group of Seven (G-7), an inter-governmental political forum, that includes highly developed countries. These are Canada, France, Germany, Italy, Japan, the United Kingdom and the United States. In addition, the European Union is a non-enumerated member. Its members are the world's largest IMF advanced economies and the wealthiest liberal democracies. The group is organized around shared values of pluralism and representative government. As of 2020, the collective group accounted for over 50 per cent of global net wealth. Its members are great powers in global affairs and maintain mutually close political, economic, social, legal, environmental, military, religious, cultural, and diplomatic relations.
Russia has dismembered itself from the group and remained critical about it arguing that the G-7 has no relevance to exist since its members also meet at the Group of Twenty (G-20). Based on that argument, if the establishment of another new Group of Eight nations – China, India, Russia, Indonesia, Brazil, Mexico, Iran and Turkey – is formed, BRICS – Brazil, Russia, India, China and South Africa, it follows, will have to be absorbed by the new Group of Eight organization, and thus pushing out South Africa.
Indonesia which will host the G-20 summit in Bali this November is doing its best to insulate the meeting from politics. Whether Indonesia will arbitrate between angry clashing superpowers is simply unpredictable. The chances of a sudden rapprochement between the United States and China – let alone between the US and Russia – are exceedingly low.
Russia and China's strategic alliance is strengthening and China has resisted so many attempts for excluding Russia from international organizations. Both are staunch members of BRICS.
Dr Pankaj Kumar Jha, Professor at O. P. Jindal Global University in Sonipat, Haryana, observes that China and India border conflict will continue influencing BRICS. However, India and China are cooperating to develop alternate financial structures, cohesive guidelines within Asia and the global south on many issues such as trade, investment and developing an understanding so that the dominance of the West could be reduced to a minimum in global financial architecture, he said and added, "the foundation of cooperation in BRICS brings potential resources and critical development requirements under one umbrella."
Questions about the future of BRICS remain especially when new world order is being discussed. Drawing inspiration from Quad plus, BRICS countries are also discussing BRICS plus format. The formation of the new grouping G-8 is primarily a fusion of BRICS and VISTA (Vietnam, Indonesia, South Africa, Turkey, Argentina). The formation is primarily to connect BRICS to middle-income and middle-power countries, according to his explanation.
Dr Pankaj Kumar Jha concluded his argument: "This geopolitical configuration is in exploratory phases, undoubtedly meant to bring a new axis of Russia-China but the inclusion of Mexico, Indonesia and Turkey. How much successful this grouping would be is still a matter of conjecture. From a geopolitical point of view, much would depend on how sanctions on Russia and the post-coronavirus recovery of China shape up."
Professor Aslan Abashidze, Head of the Department of International Law of the Russian University of Peoples' Friendship and Member of the Scientific Advisory Board under the Ministry of Foreign Affairs observes that in general, international associations emerge on the basis of prerequisites that may be of a different nature: political, defensive, cultural, et cetera. The emergence of such "para-organizations" as the Group of Seven (G-7), Group of Eight (G-8), and Group of Twenty (G-20) is associated with the inability of international institutions at the global level to meet the increased needs of modern development in the face of growing challenges in the form of pandemics, financial crisis et cetera.
The process of searching for new models by the states dissatisfied with the United States policy has started, which means the end of the dominance of the United States in all spheres of international relations. At some point, the West, headed by the United States, will have to negotiate new models of international economic and other relations, based on new international treaties that ensure equality of all states.
According to Professor Abashidze, "Russia, China and India will establish trade relations on national currencies and therefore it will be attractive and beneficial to other states, not only from the Asia-Pacific region but also from Latin America, the Middle East and Africa."
The emerging new coalition group is coming up at a crucial time when over the last two decades, the United States, Britain, the European Union (EU) countries and their allies globally, have been embroiled in numerous imperialist interventions resulting in destabilization, military interventions, proxy wars and the expansion of western imperialism throughout Africa, Asia and Latin America.
Nigeria to Benefit from AfDB $2m Electricity Research Fund
By Adedapo Adesanya
Nigeria is set to benefit from a technical assistance grant of $2 million to fund research that will contribute to electricity reforms in the Economic Community of West African States (ECOWAS).
The grant from the African Development Fund, the concessional window of the African Development Bank Group (AfDB), will go to the ECOWAS Regional Electricity Regulatory Authority. The fund was signed by the board of the financial institution on Friday, June 24.
The ultimate objective is to stimulate cross-border electricity trade and improve energy access in the 15 countries covering about 6.1 million km² in the region – Benin, Burkina Faso, Cabo Verde, Côte d'Ivoire, Gambia, Ghana, Guinea, Guinea-Bissau, Liberia, Mali, Niger, Nigeria, Senegal, Sierra Leone, and Togo.
The electricity research fund has five components. The first involves selecting electricity regulatory principles and key performance indicators from the bank's flagship Electricity Regulatory Index for Africa report, to be adopted by the ECOWAS Regional Electricity Regulatory Authority.
As part of this component, the project will build capacity in Nigeria and other member countries for collecting and reporting on these indicators on a common platform.
The second component will involve conducting a study in order to update a comparative analysis of electricity tariffs and their underlying drivers across the electricity value chain of ECOWAS.
The third involves developing a centralized database management system that will provide a platform for digitally collecting relevant energy information from member countries, storing it, and disseminating them on a common digital platform.
The fourth component will assess and identify project bottlenecks and risks in ECOWAS member countries and recommend a coherent approach to progressively address ground-level barriers to investment in the power sector in pre- and post-establishment phases of the regional electricity market.
The final component focuses on programme management and capacity building, which will be co-financed with the Regional Electricity Regulatory Authority. All components of the project will include gender-disaggregated data.
Speaking on the plan, Mr Solomon Sarpong, project team leader at the AfDB, said the project will help boost electricity supply and make it a viable investment sector to serve a population of about 360 million in the bloc.
"Ultimately, this project will facilitate regional electricity trade and help improve access to electricity.
"It will address major causes of fragility, such as infrastructure bottlenecks, youth unemployment, environmental challenges, gender inequalities, and regional development imbalances," he said.
Latest News on Business Post