Mozambique Readies for Developing Mphanda Nkuwa Hydroelectric Project
By Kestér Kenn Klomegâh
Mozambique is ramping up efforts toward establishing a sustainable energy supply to drive its economy, especially the industrialization programme.
As it seeks reliable foreign partnerships, it has already shortlisted a few energy groups for the new $4.5 billion Mphanda Nkuwa hydroelectric dam on the Zambezi River, located in Tete province that is estimated to generate 2,070 megawatts for Mozambique. It will be 700 metres long and rise 86 metres above its foundations, with 13 floodgates.
The tender for the "Selection of the Strategic Partner or Investor for the Development of the Mphanda Nkuwa Hydroelectric Project" finally in December received the results of the market survey carried out in September involving the critical aspects of structuring the project, alignment with potential buyers and shareholder participation. The structure of the energy transmission line, the methodology for selecting the strategic partner, and the implementation schedule, among other relevant issues related to the project transaction.
According to the Malaysian newspaper, The Star, the process of selecting the seven potential investors was made at the end of an investor conference held in Maputo. It further wrote that two individual companies and five large consortiums previously visited the site to understand the area's natural conditions and assess the fundamental data to prepare proposals from a technical, economic and financial point of view.
The newspaper estimated the infrastructure cost between $4.5 and $5 billion and have the capacity to produce 1,500 megawatts, making Mphanda Nkuwa the second-largest hydroelectric dam in the country, after Cahora Bassa Hydroelectric (HCB), which generates 2,070 megawatts. With the two infrastructures in fully operational energy production, Mozambique hopes to achieve the goal of universal access to energy and respond to the growing energy deficit that plagues southern Africa.
General Director of the Mphanda Nkuwa development office, Carlos Yum, envisaged that during the construction phase, more than 7,000 jobs would be created, and 50 per cent of the energy generated would be exported, contributing to the country's economy and thus making a regional energy hub in Mozambique.
The Mphanda Nkuwa project will be a lower-cost power generation option which will position Mozambique as a regional energy hub and contribute to universal access, industrialization, job creation and technical training while generating tax and concession fee revenue. The project is fundamental for the energy transition and decarbonization of the southern region of Africa.
Carlos Yum has laid out the status of the Mphanda Nkuwa hydroelectric dam construction project. According to Yun, the project is budgeted at around $5 billion, and work will start in 2024, the year in which financing is expected to be definitively concluded.
The project will take a total of six to seven years to complete. Of the approximately $5 billion price tag, 60% is for the construction of the dam and 40 per cent for the power transmission line. At this moment, the development office is preparing the launch of public tenders for the updating of the project's feasibility studies.
By December 2022, the office will launch a tender for the identification of the strategic investment partner, whose financial closing a 2024 deadline has been set. In terms of shareholding, the Mphanda Nkuwa project will have the participation of the Mozambican state, through Electricidade de Moçambique (EDM) and Cahora Bassa Hydroelectric [(HCB), with between 30% and 35 per cent of shares. The remaining 65 per cent will be secured from private investors.
Carta de Moçambique also informed that there would be consultants involved – from Brazil, the United States, Sweden and South Africa – to assess possible problems associated with the project according to the best international practices, avoiding pitfalls that have marred previous projects implemented in the province and in Mozambique generally.
It reported that experts and strategic investors, including the World Bank (WB) and the African Development Bank (ADB), have discussed some significant aspects concerning the implementation of the Mphanda Nkuwa hydroelectric project.
"Overall, we think this project is very important to the government's goal of universal access by 2030," said Zayra Romo, World Bank Mozambique Lead Energy Specialist and Infrastructure Practice Leader. As for the current stage of the project, which consists of the search for a strategic partner for the development of Mphanda Nkuwa, Romo said that the World Bank's support would consist of ensuring the greatest possible competitiveness for the project, with a view to selecting the best contractor or investors that have experience to effectively manage Mphanda Nkuwa.
A press release from the Mphanda Nkuwa Implementation Office said that these companies and consortia had replied to the tender launched in December 2021, and delivered their pre-qualification documents before the deadline, first fixed on 28 February but, at the request of several of the bidders, it was extended to 18 April. It is hoped that construction of the new dam (which has been on the drawing board for decades) will finally begin in 2024. Construction will last for at least seven years.
According to the media release by the Mphanda Nkuwa Hydroelectric Project Implementation Office, the main objective is to ensure the coordination of actions for the implementation of the Mphanda Nkuwa project.
Location: The Mphanda Nkuwa Dam will be located in Tete Province, Centro region, on the Zambezi River, 61km downstream of the Cahora Bassa Hydroelectric Power Plant.
Project description: The Hydroelectric Power Plant will have a capacity of up to 1,500 Megawatts and an Electric Power Transmission Line from Tete to Maputo with 1,300 kilometres.
Budget: $4.5 to $5 billion, 60 per cent for the construction of the dam and 40 per cent for the power transmission line.
Strategic importance: The project will position Mozambique as an energy hub in southern Africa. It will provide lower-cost energy in the country and region, contribute to universal access to energy in the country by 2030 and support rapid industrialization with job creation, skills development and business opportunities (local content). Social and economic benefits, in the form of royalties and income on concession fees for the Mozambican state.
Environmental approach: The project will be implemented in strict compliance with national standards and internationally accepted best practices for the development of projects of this nature to mitigate negative impacts and maximize positive aspects. In this context, the Mphanda Nkuwa Hydroelectric Project Implementation Office recently signed an agreement with the International Hydroelectricity Association for the assessment of the project's sustainability, including training and capacity building.
Mozambique News Agency reported, citing government sources, that there were eight international consortiums interested in becoming strategic partners of Mozambique in building the Mphanda Nkuwa dam, with electricity production: ETC Holdings Mauritius, Longyuan Power Overseas Investment (Chinese), PowerChina Resources, WeBuild Group, Scatec (Norway), Sumitomo Corporation, EDF and Kansai Electric Power (Japan).
With an approximate population of 30 million, Mozambique is endowed with rich and extensive natural resources but remains one of the poorest and most underdeveloped countries in the world. It is one of the 16 countries with a collective responsibility to promote socio-economic, political and security cooperation within the Southern African Development Community.
World Food Prices Remain Flat in November 2022
By Adedapo Adesanya
Global food prices remained virtually unchanged for the second month in November 2022, according to the latest numbers from the Food and Agriculture Organisation (FAO).
The FAO Food Price Index (FFPI) averaged 135.7 points in November 2022, virtually unchanged from October, with month-on-month decreases in the price indices for cereals, dairy and meat, nearly offsetting increases in those of vegetable oils and sugar. At this level, the index stood only marginally above (0.3 per cent) its corresponding value in November 2021.
The FAO Cereal Price Index averaged 150.4 points in November, down 1.9 points (1.3 per cent) from October but still 9.0 points (6.3 per cent) above its value a year ago. World wheat prices registered a 2.8 per cent decline during the month of November, mostly driven by the rejoining of the Russian Federation in the Black Sea Grain Initiative and the extension of the agreement, subdued import demand for supplies from the United States of America due to uncompetitive prices, and greater competition in global markets with increased shipments from the Russian Federation.
International prices of coarse grains also eased in November, down 1.0 per cent from October. Maize prices declined by 1.7 per cent month-on-month, also influenced by developments in the Black Sea Grain Initiative, while improved transport on the Mississippi River in the United States of America weighed on prices as well.
International prices of sorghum declined by 1.2 per cent in November in tandem with maize prices, while those of barley increased by 2.5 per cent. International rice prices moved up by another 2.3 per cent in November, influenced by currency appreciations against the United States dollar for some Asian suppliers and good buying interest.
The FAO Vegetable Oil Price Index averaged 154.7 points in November, up 3.4 points (2.3 per cent) after declining for seven consecutive months. The increase was driven by higher international palm and soy oil prices, more than offsetting lower rapeseed and sunflower oil quotations.
International palm oil prices rebounded in November, supported by renewed global import demand owing to competitive prices relative to those of other edible oils, as well as concerns over lower production potentials due to excessive rainfall in parts of major growing regions in Southeast Asia.
Meanwhile, world soyoil values rose slightly, chiefly underpinned by persistent, robust demand from the biodiesel sector, particularly in the United States of America. By contrast, international rapeseed and sunflower oil prices dropped in November, weighed by, respectively, expected ample global supplies and the extension of the Black Sea Grain Initiative.
The FAO Dairy Price Index averaged 137.5 points in November, down 1.7 points (1.2 per cent) from October, marking the fifth consecutive monthly decline, but remained 11.6 points (9.2 per cent) above its value a year ago.
In November, international price quotations for skim milk powders fell the most, reflecting lower import demand, as buyers were well covered for their near-term needs coupled with increased export availabilities in Europe.
Whole milk powder prices dropped substantially, principally due to lower buying interest from China, only partially compensated by higher purchases by Southeast Asian countries.
Meanwhile, world butter prices declined on weak import demand, impacted by high retail prices and market uncertainties about consumer purchases in the months ahead.
By contrast, international cheese prices increased, underpinned by a steady import demand and less buoyant export availabilities from leading producing countries in Western Europe.
The FAO Meat Price Index averaged 117.1 points in November, down 1.1 points (0.9 per cent) from October, also marking the fifth consecutive monthly decline, but remained 4.6 points (4.1 per cent) above its value a year ago.
In November, international bovine meat prices fell for the fifth month in a row, as increased export supplies from Australia added to already high supplies from Brazil, notwithstanding China's continuing strong import demand.
By contrast, world prices of all other meat types rebounded, with the price of ovine meat rising the most, driven by solid import demand, despite seasonally rising supplies from Oceania.
International poultry meat prices also recovered, reflecting tighter global export supplies amid production setbacks in many large producing countries due to intensified avian influenza outbreaks.
Meanwhile, pig meat prices rose on a surge in demand ahead of the upcoming holiday period and the impact of currency movements.
The FAO Sugar Price Index averaged 114.3 points in November, up 5.7 points (5.2 per cent) from October, marking the first increase after six consecutive monthly declines.
The November rebound was mostly related to strong buying amid prevailing tight global sugar supplies due to harvest delays in key producing countries and the announcement by India of a lower sugar export quota. Higher ethanol prices in Brazil, raising concerns over a greater use of sugarcane to produce ethanol, exerted further upward pressure on world sugar prices.
Despite the November increase, international sugar price quotations remained 5.9 points (4.9 per cent) below their levels in the same month of last year, weighed down by prospects of ample global supplies in the 2022/23 season.
Angola Hopes for Russia's Support in Manufacturing Military Equipment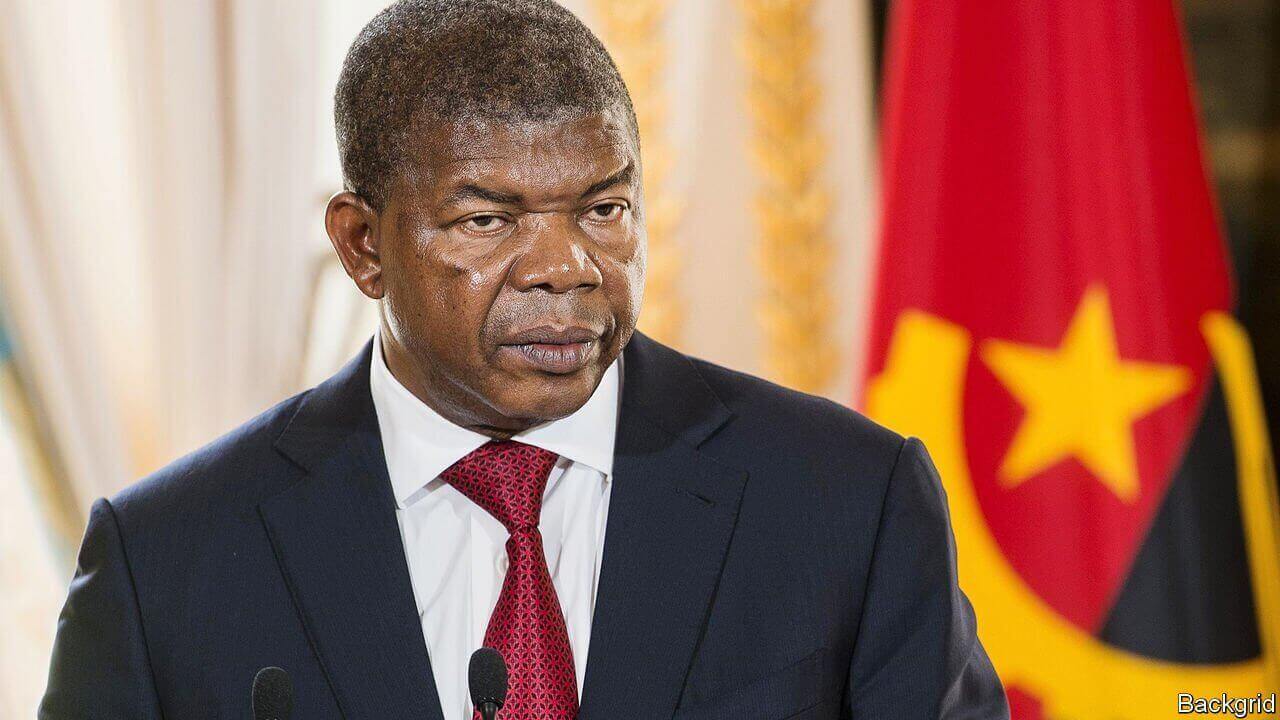 By Kestér Kenn Klomegâh 
Russia has made military-technical cooperation its key component in relations with Africa, and African leaders with high enthusiasm express readiness to pay for deliveries. Some African leaders have bartered for such deliveries by granting complete access to lucrative natural resources. Reports indicate that Russia has signed military-technical agreements with over 20 African countries.
Angola stands distinctively out of the 20 African countries. President João Lourenço went on an official working visit in April 2019 and held talks with President Vladimir Putin.
"Angola is a reliable and old partner. We need to consider what we need to do, without delay, to stimulate our trade and economic ties. There are interesting fields of activity, such as the diamond industry, fisheries and space exploration. There are also cultural spheres, such as education and the training of personnel," Putin told the Angolan President.
On his part, the Angolan leader João Lourenço said: "We have come to Russia on an official visit to strengthen our ties and cooperation and, if possible, to promote interaction between our countries. Russia is doing splendidly in the spheres of mineral resources, education, healthcare and defence. But we would like to know about Russia's potential in other fields so we can promote cooperation in these areas of the Angolan economy."
Before their final departure from the Kremlin, João Lourenço presented Vladimir Putin with a high Angolan award – the Order of Agostinho Neto, the first President of Angola – as a sign of gratitude for several years of support for the Republic of Angola.
Agostinho Neto Order is the highest distinction of the Angolan State with a single degree granted to nationals and foreigners, in particular Heads of State and Government, political leaders and other heavyweight individuals.
President Lourenço spent his four days attending several meetings. There were discussions relating to many aspects of cooperation. But then, President Lourenço expressed, along the line, corporate plans to diversify its state business away from purchasing to full-fledged manufacturing of Russian military equipment for the southern African market and possibly other regions in Africa.
Earlier before meeting with President Putin, President João Lourenço revealed his plan about manufacturing of Russian weapons in an exclusive interview to the Russian news agency Itar-TASS during that visit from April 2-5, 2019. He said that Angola is one of the principal buyers of Russian arms and that his country wants not only to buy but also produce.
"As for our military and technical cooperation with Russia, it will continue and be deepened. We would like to evolve from our current state of purchasers of Russian military equipment and technologies towards becoming the manufacturers and having an assembly plant of Russian military equipment in our country," he told the news agency.
In recent years, Angola's leadership has had plans to turn the country into a base to repair Soviet equipment for African countries. For its part, South Africa had similar business ideas as well. One cannot rule out that the proposal to both purchase and produce (manufacture) weapons is an attempt to outmanoeuvre South Africa, but the local industry is not yet ready to manufacture its military equipment.
In a research report titled "Angola: Russia and Angola – the Rebirth of a Strategic Partnership" that was released by the South African Institute of International Affairs (SAIIA), the authors; Ana Christina Alves, Alexandra Arkhangelskaya and Vladimir Shubin acknowledged that "defence remains the most solid Russia-Angola cooperation dimension.
Angola's decision to manufacture military equipment and ultimately distribute it throughout Southern Africa, however, sparked further discussions. Should Angola become a key producer and distributor of Russian arms, there is always the possibility some of them could eventually appear outside Angola in the 16-member Southern African Development Community (SADC) region, warned Professor David Shinn at the Elliott School of International Affairs, George Washington University.
"Weapons produced by any country can and do appear in African conflict zones. There is plenty of documentation, for example, that weapons made in China, Russia, and Western countries are being used in ongoing conflicts in Darfur, the eastern Congo, and Somalia," said Professor Shinn, a former U.S. Ambassador to Ethiopia (1996-99) and Burkina Faso (1987-90).
In some cases, African governments have transferred the arms to rebel groups, and many others have been purchased on the international arms market, he added.
Professor Shinn added that South Africa has the most advanced capabilities in manufacturing military equipment, followed by Egypt. Sudan, which received assistance from China and Iran in building its arms industry, and Nigeria, among others, also have the ability to produce military equipment. In this sense, what Angola proposes to do (i.e. to establish a manufacturing plant) is not much different except that it would, reportedly, be assisted by the Russian Federation.
Nevertheless, Professor Shinn hopes that possible Angolan arms export initiatives would be subject to approval by the Angolan parliament and be of great interest to SADC, the African Union and the Security Council of the United Nations.
On February 29, 2019, the Security Council adopted a resolution that outlined steps leading towards the goal of ending the conflict in Africa through enhanced international cooperation and partnership as well as robust support for peace operations led by the African Union.
Unanimously adopting resolution 2457 (2019) at the outset of a day-long open debate, the Council welcomed the 54-nation African Union's determination to rid the continent of conflict through its "Silencing the Guns in Africa" initiative, expressing its readiness to contribute to that goal.
The importance of this resolution is underlined by the fact that there are currently fifteen African countries involved in a war or are experiencing post-war conflict and tension. In West Africa, the countries include Cote d'Ivoire, Guinea, Liberia, Nigeria, Sierra Leone, and Togo. In East Africa, the countries include Eritrea, Ethiopia, Somalia, Sudan, and Uganda.
Angola has diamonds, oil, gold, copper and rich wildlife, forest and fossil fuels. Since independence, oil and diamonds have been the most important economic resource. It is a member of the Southern African Development Community (SADC), an inter-governmental organization that has made its goal to further socio-economic cooperation and integration as well as political and security cooperation among 16 Southern African States.
The Republic of Angola is a country in south-central Africa, the seventh largest by territorial size and bordered by Namibia to the south, the Democratic Republic of Congo to the north and Zambia to the east, and on the west, the South Atlantic Ocean.
Russia-Africa Summit: Sergey Lavrov Undertakes Assessment Tour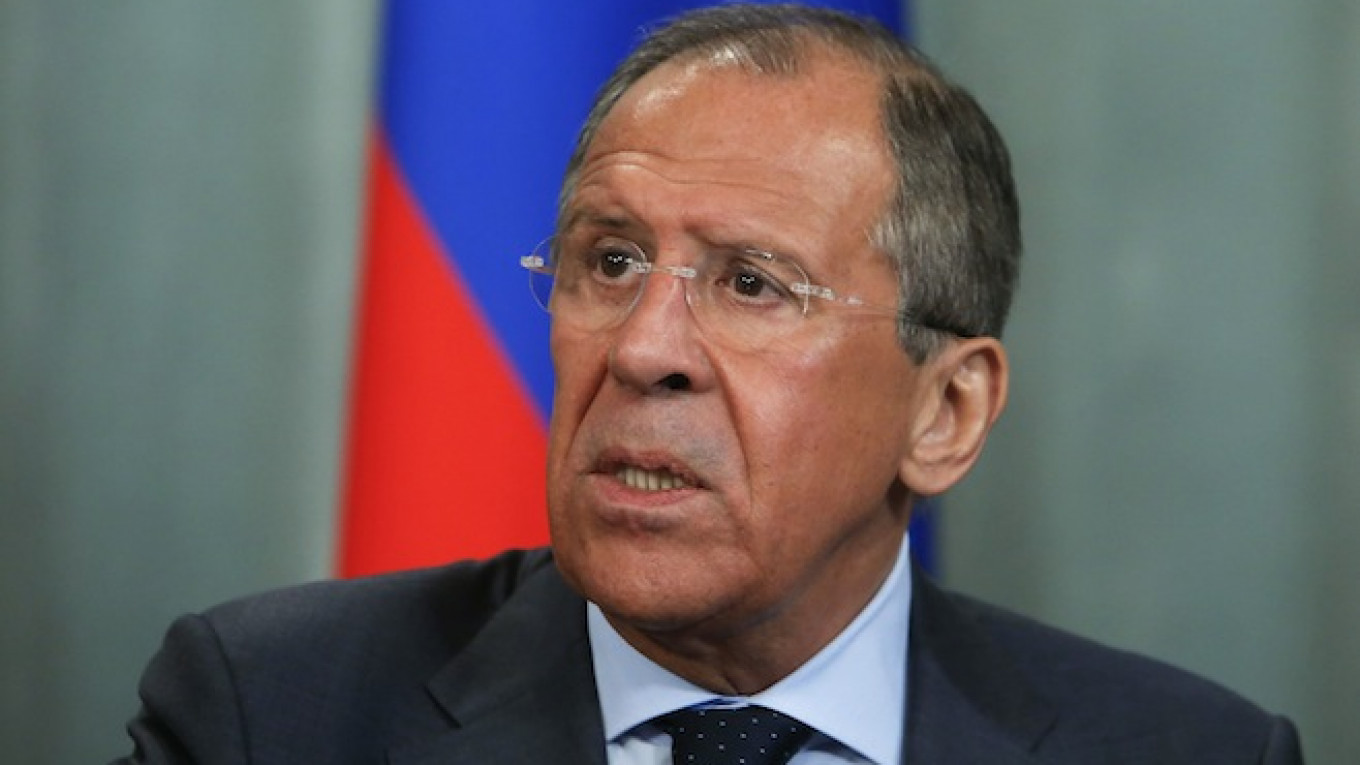 By Kestér Kenn Klomegâh 
Behind lofty summit declarations, several bilateral agreements and thousands of decade-old undelivered pledges, Russia has been stacked due to the  "special military operations" it began in late February in Ukraine. It has achieved little these few years after the symbolic summit held in 2019. With preparations for the next African leaders' summit, Foreign Minister Sergey Lavrov plans to undertake two African tours during the first quarter of 2023.
At the heat of the Russia-Ukraine crisis and within the context of the current geopolitical and economic changes, Lavrov made a snapshot trip to four African countries from July 24-28 this year. The four African countries on that travel agenda: are Egypt, Ethiopia, Uganda and the Republic of Congo.
In January-February 2023, Lavrov will first focus on North Africa. Why is Maghreb a strategic region for Russia? It is true that despite the appearance of competition between Europe and the United States, between Russia and China, as well as the Gulf States, Russia has intensified its relations aims at raising its influence in the Maghreb.
Worth noting that Egypt already has significant strategic and economic ties with Russia. With the geographical location of Egypt, Lavrov's frequent visits there have some tacit implications. Last July trip, for instance, concretely aimed at explaining the perspectives for Russia's actions in neighbouring Ukraine to frame-shape its geo-strategic posture in the region and solicit support from the entire Arab world. It followed US President Joe Biden's official visit to the Middle East. Biden visited Israel, the Palestinian territories and Saudi Arabia.
Reports from Russia's Ministry of Foreign Affairs this week indicated that Lavrov plans to undertake two "coordinated working visits" and the first trip will focus on the Arab-speaking North African region popularly referred to as Maghreb. For several decades, the Maghreb region has been a multifaceted conflict region, in fact, one of the most volatile geopolitical frontiers, which includes Mauritania, Morocco, Algeria, Tunisia and Libya. This vast area inhabited by some 120 million people – 80 per cent of them in Algeria, Egypt and Morocco – is landlocked between the huge Mediterranean Sea and the Sahara Desert.
Historically, Russia has had long-standing good political relations not only in the North but also with sub-Saharan Africa down to Southern Africa since Soviet times, providing tremendous support for liberation movements that culminated in decolonization and, ultimately, the rise of the economies in Africa. The continent is rife with rivalry and competition, attracting foreign players, especially at this time of emerging new global order.
According to official reports, Russia is interested in expanding multifaceted cooperation and making feverish attempts for a collaborative mechanism to upgrade its relations. It seeks to work closely in developing a new architecture necessary for participating in development projects, and promote infrastructure, trade and other viable economic ties. It held the first Russia-Africa summit three years ago, signed many bilateral agreements and issued an impressive joint declaration as a roadmap for future directions.
On the agenda for the second Russia-Africa summit scheduled to be held in St. Petersburg, there are matters relating to building a new global architecture in the context of strengthening multi-polarity and international security, food and energy security, healthcare and humanitarian cooperation, education, science and culture.
With rafts of sanctions imposed on Russia, it becomes expedient for both Russia and Africa to find alternative ways of collaboration (between Russia and Africa) that do not rely on Western currencies or sanctions policy. Of course, illegal sanctions imposed on Russia continue to have a negative impact on foreign economic relations, necessitating an urgent reconfiguration of strategies for pushing further cooperation.
The reports always note that Africa is one of the most important and fastest-growing regions for Russian producers. Moscow understands the significance of engaging and achieving sustainable development there. For example, Russia faces the challenge of promoting the creation of a reliable infrastructure for the production and transportation of African energy products and the development of domestic markets. It faces the challenge of setting its economic influence in the continent admirably.
However, in November 2021, a policy document titled the 'Situation Analytical Report' presented at the premises of TASS News Agency was very critical of Russia's current policy towards Africa. While the number of high-level meetings has increased, the share of substantive issues on the agenda remains small. There are few definitive results from such meetings, according to that authoritative report researched and put together by 25 Russian policy experts headed by Professor Sergey Karaganov, Chairman of the Council on Foreign and Defense Policy.
The report pointed to the lack of coordination among various state and para-state institutions working with Africa. For the past three decades, Russia has played very little role in Africa's infrastructure, agriculture and industry. Many bilateral agreements at the top and high political levels have still not been implemented. A lot more important issues have received little attention since the first African leaders' summit was held in Sochi.
Our monitoring shows that the Russian business community hardly pays attention to the significance to, and makes little effort to leverage the African Continental Free Trade Area (AfCFTA), which provides a unique and valuable platform for businesses to access an integrated African market of over 1.3 billion people.
Nevertheless, Russia brings little to the continent, especially in the economic sectors that badly need investment. An undeniable fact is that many external players have also had long-term relations and continue bolstering political, economic and social ties in the continent.
Of course, Russia aims at restoring and regaining part of its Soviet-era influence but has problems with planning and tackling its set tasks and lack of confidence in fulfilling its policy targets. The most important aspect is how to make strategic efforts more practical, more consistent and more effective with African countries. Without these fundamental factors, it would therefore be an illusionary dream considering a multifaceted partnership with Africa.
Latest News on Business Post