Seychelles Raises $15m from World's First Sovereign Blue Bond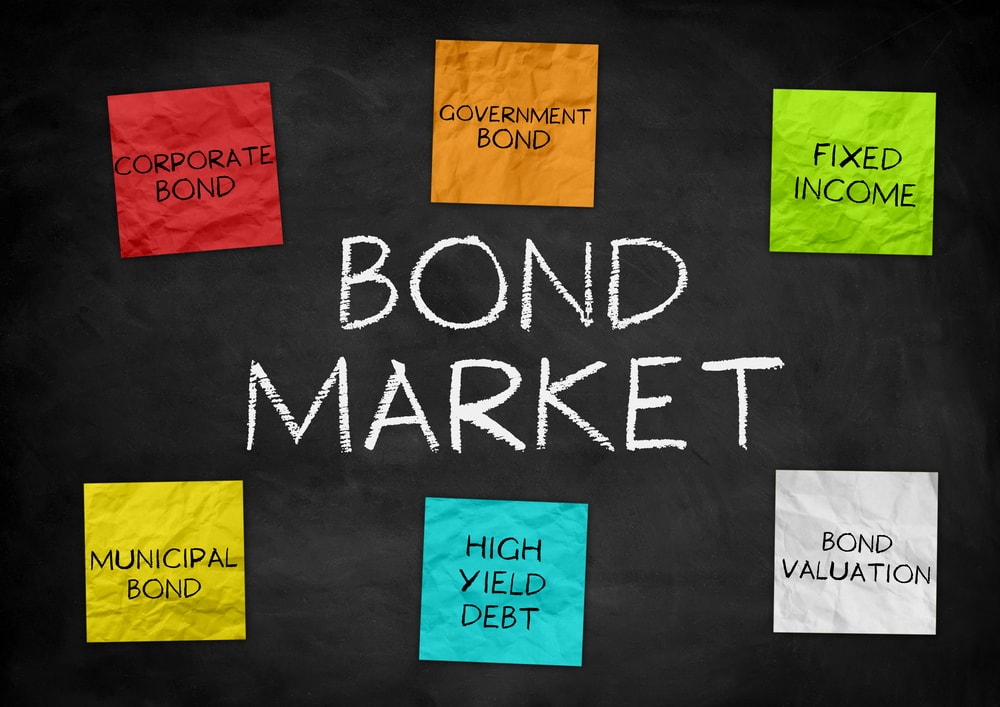 By Dipo Olowookere
The Republic of Seychelles has launched the world's first sovereign blue bond-a pioneering financial instrument designed to support sustainable marine and fisheries projects.
According to a statement, the bond, which raised $15 million from international investors, demonstrates the potential for countries to harness capital markets for financing the sustainable use of marine resources.
The World Bank assisted in developing the blue bond and reaching out to the three investors: Calvert Impact Capital, Nuveen, and Prudential.
"We are honoured to be the first nation to pioneer such a novel financing instrument. The blue bond, which is part of an initiative that combines public and private investment to mobilize resources for empowering local communities and businesses, will greatly assist Seychelles in achieving a transition to sustainable fisheries and safeguarding our oceans while we sustainably develop our blue economy," said Vincent Meriton, Vice-President of the Republic of Seychelles, who announced the bond at the Our Ocean Conference in Bali.
Proceeds from the bond will include support for the expansion of marine protected areas, improved governance of priority fisheries and the development of the Seychelles' blue economy. Grants and loans will be provided through the Blue Grants Fund and Blue Investment Fund, managed respectively by the Seychelles' Conservation and Climate Adaptation Trust (SeyCCAT) and the Development Bank of Seychelles (DBS).
"The World Bank is excited to be involved in the launch of this sovereign blue bond and believes it can serve as a model for other small island developing states and coastal countries. It is a powerful signal that investors are increasingly interested in supporting the sustainable management and development of our oceans for generations to come," said Laura Tuck, Vice President of Sustainable Development at the World Bank.
Seychelles is an archipelagic nation consisting of 115 granite and coral islands. It has a land area of 455 km2 spread across an Exclusive Economic Zone of approximately 1.4 million km2. As one of the world's biodiversity hotspots, Seychelles is balancing the need to both develop economically and protect its natural endowment.
Marine resources are critical to the country's economic growth. After tourism, the fisheries sector is the country's most important industry, contributing significantly to annual GDP and employing 17% of the population. Fish products make up around 95% of the total value of domestic exports.
"The Seychelles blue bond is a significant milestone in our long-standing support for ocean conservation, and the GEF is proud to invest in developing national blue economies that protect the rich marine ecosystem while supporting economic growth, improved livelihoods and jobs," said Naoko Ishii, CEO and Chairperson of the Global Environment Facility (GEF).
The Seychelles blue bond is partially guaranteed by a $5 million guarantee from the World Bank (IBRD) and further supported by a $5 million concessional loan from the GEF which will partially cover interest payments for the bond. Proceeds from the bond will also contribute to the World Bank's South West Indian Ocean Fisheries Governance and Shared Growth Program, which supports countries in the region to sustainably manage their fisheries and increase economic benefits from their fisheries sectors.
A World Bank team comprising experts from its Treasury, Legal, Environmental and Finance groups worked with investors, structured the blue bond and assisted the Government in setting up a platform for channelling its proceeds. The business case for a sovereign blue bond was initially identified through support to Seychelles from HRH Prince of Wales' Charities International Sustainability Unit. Standard Chartered acted as placement agent for the bond and Latham & Watkins LLP advised the World Bank as external counsel. Clifford Chance LLP acted as transaction counsel.
Kenyan Entrepreneurs to Access Funds with Hustler Group Loan
By Adedapo Adesanya
Kenyan entrepreneurs will access more loans with the launch of Hustler Group Loan, the second product of the Financial Inclusion Fund, an initiative of the President William Ruto administration.
President Ruto said this would boost the hustler spirit and deepen financial inclusion in the country since the Fund has witnessed 42.5 million transactions through which 20.2 million Kenyans have accessed about Sh30 billion.
He also noted that enterprises will now have access to affordable and accessible financing to spur their growth.
The birth of the Hustler Group Loan follows the launch of the Hustler Fund early in the year; out of the Sh30 billion, Sh19.7 billion has been repaid.
"Not a single shilling has been stolen through corruption," President Ruto insisted.
He said he was keen on ensuring that businesses access affordable credit.
"That is the route to ensuring that enterprises grow, generate more earnings and create more jobs for millions of underprivileged Kenyans," the President said on Thursday, June 1, in Moi Stadium Embu during the Madaraka Day celebrations.
Comoros President Azali Assoumani, Deputy President Rigathi Gachagua, Prime Cabinet Secretary Musalia Mudavadi, Cabinet Secretaries, Embu Governor Cecily Mbarire, MPs, Former President of Niger Issoufou Mahamadou, among others, were present.
The Kenyan President also said he was keen on enhancing food production through subsidising production.
He said five million farmers have registered and benefited from the government's subsidised fertilisers.
"As a result of these interventions, farmers have been able to plant 200,000 additional acres of food this year," he said.
On health, the president explained that the government would reform the National Health Insurance Fund to meet the needs of Kenyans.
He noted that he was committed to delivering Universal Health Coverage.
He said the government has collaborated with counties to recruit community health promoters to deepen this goal.
"These promoters will facilitate early detection of conditions for referral to further attention."
On his part, the Deputy President said the government had initiated practical measures that would put more money in the people's pockets.
Mr Gachagua said he would lead town hall meetings with farmers to develop sustainable plans to uplift them.
Imagine the Strategic Partnership between Asmara and Moscow
By Kestér Kenn Klomegâh
In this extremely poor Eritrea nation located in the Horn of Africa, with a population of 3.6 million, what factors could attract to strengthen cooperation in the spheres highlighted by Russian President Vladimir Putin during a meeting with President of the State of Eritrea Isaias Afwerki at the Kremlin.
According to reports from the Kremlin on May 31, Putin referred to the fact that Eritrea has recently marked 30 years of independence. This was when the two countries established diplomatic relations too.
Russia is attracted due to its highly strategic location. Eritrea is bordered to the northeast and east by the Red Sea, Sudan to the west, Ethiopia to the south, and Djibouti to the southeast. The undemarcated border with Ethiopia is the primary external issue currently facing Eritrea. Geopolitical history informed us that Eritrea's relations with Ethiopia turned from that of cautious mutual tolerance, following the 30-year war for Eritrean independence, to a deadly rivalry that led to the outbreak of hostilities from May 1998 to June 2000 that claimed approximately 70,000 lives from both sides.
Despite the differences between Ethiopia and Eritrea, Russia maintains good relations with the two. But the main significance, as stressed during the meeting, was trade and economic relations which deserve primary attention. There could only be a few, of course not a lot, of potential in many areas. From our studies, agriculture makes up 11 per cent of the wider economy's value and is the main economic activity in Eritrea.
In 2013, the pickup in growth had been attributed to the commencement of full operations in the gold and silver Bisha mined by Canadian Nevsun Resources, the production of cement from the cement factory in Massawa and investment in Eritrea's copper and zinc. Chinese are very active in the mining sector, and the Australians operate Colluli potash mining. In 2020, the IMF estimated Eritrea's GDP at $2.1 billion.
With that economic background, however, Russia sees an opportunity to develop trade and economic ties between the two countries. "Of course, we must, first of all, pay attention to the development of trade and economic ties, here we have good prospects in many areas," Putin said.
As expected, there was a display of passion for packing official documents. After a series of substantive consultations on partnership and intensive preparations between Asmara and Moscow, the delegation signed several intergovernmental agreements. "I am sure that our talks today will be successful and will benefit the development of relations between the Russian Federation and Eritrea," Putin stressed.
The trade turnover between Russia and Eritrea in 2022 amounted to $13.5 mln, including $11.5 mln from wheat exports, according to materials for the talks between Putin and Isaias Afwerki in the Kremlin.
"The trade turnover between Russia and Eritrea in 2022 amounted to $13.521 mln (exports: $12.745 mln, including $11.5 mln – wheat (27,500 tons); imports: $776,000)," the statement said.
In 2021, the trade turnover between the two countries amounted to $9.314 mln. Exports of wheat amounted to $8.125 mln, oil products – $175,000, and sulfates – $888,000. At the same time, imports of ready-made clothes reached $126,000.
According to the statement, Eritrea is highly interested in strengthening ties with Ural Automobile Plant and Kamaz. In 2018, Kamaz delivered 56 cars and 5 buses valued at around $5 million to Eritrea.
"In my view, the global order, which is on the cusp of a radical transformation, requires an objective appraisal and mutual consultations on the timeless subject matter and phenomena of paramount importance and significance. The common assessment that we undertake will, in turn, revitalise the formulation of programmes and partnerships that we chart on," Isaias Afwerki said during the meeting.
Isaias Afwerki believes that Russia was the primary competitor and rival of the policy of encirclement and containment by the forces of domination from the early 1990s, and its global impact in the past 30 years was considerable indeed. Russia did not undertake, at the outset, all the necessary preparations for effective resistance.
An integrated and comprehensive strategy of resistance was not accordingly set in motion. But with time, as the latent policy of containment against China becomes more transparent, international awareness of the free people has increased.
"It is imperative to expand and deepen this awareness, chart out a comprehensive strategy and concrete plans that encompass all fields, create dynamic mechanisms, marshal the necessary resources to ascertain the advent of and transit to a civilised international order of mutual respect, cooperation, complementarity and prosperity, where justice and the rule of law prevail. This is not an option but an obligation," he explicitly pointed out to Putin.
It is important to remember that Russian Foreign Minister Sergey Lavrov visited Eritrea in January 2023. He said the agenda for Russia-Eritrea cooperation focuses on implementing potential joint projects, including the logistics hub in Asmara. At a meeting at that time, Afwerki and Lavrov also discussed the radical changes in the international situation and key directions for the development of Russian-Eritrean relations. Lavrov reported to Putin about the results of his African tour at a Security Council meeting.
Afwerki has been president since 1993, when Eritrea gained independence from Ethiopia. He is the first and the only person to hold the post. Sergey Lavrov visited Eritrea in January as he toured Africa. The commercial activities revolve around this strategic location as a transit point, and the strategic location also makes the country prime for an increased military presence. This is the strategic importance for Russia.
Lavrov spoke extensively about economic cooperation. According to him, Russia's truck maker KAMAZ was already working in Eritrea, supplying its products to that country, as was Gazprombank Global Resources, which was building cooperation in the banking sector. In the same year, 2018, concrete talks were held to build a logistics centre at the port of Eritrea, which makes the world's class logistics and services hub for maritime transportation through the Suez Canal and is definitely set to promote bilateral trade.
Still that same year, Eritrea was interested in opening a Russian language department at one of the universities in the capital of the country, Asmara. Lavrov further indicated: "We agreed to take extra measures to promote promising projects in the sphere of mining and infrastructure development and to supply specialized transport and agricultural equipment to Eritrea."
In April 2022, Eritrea's top diplomat, Osman Saleh, made a quick reciprocal visit to Moscow to receive honour and congratulations for opposing the resolution in New York. That was in March 2022; Eritrea was one of the countries who voted against the resolution condemning Russia over the situation in Ukraine at the United Nations.
Eritrea is now a member of the African Union. The Eritrean government previously withdrew its representative to the African Union to protest the AU's alleged lack of leadership in facilitating the implementation of a binding border decision demarcating the border between Eritrea and Ethiopia. Eritrea is also a member of the United Nations.
Africa Day in Russia: A Large-scale Program to Celebrate 60th Anniversary of Liberation of Africa
Africa Day is traditionally celebrated in Russia on May 25. This day commemorates the establishment of the Organization of African Unity in 1963, which later transformed into the African Union.
For Russia, the development of relations with Africa is an important strategic direction. Russia plays a vital role in supporting the political, economic, and technological sovereignty of African states while also fostering partnerships and cooperation with African countries. Additionally, Russia actively promotes awareness and understanding of Africa's rich cultural heritage.
To mark Africa Day, various cultural and business events are planned in cities across Russia. These events include exhibitions, performances by creative groups, and business missions.
Russian universities take an active part in educational activities on this day. The Centre for African Studies at the Higher School of Economics will host a special celebratory event and present the book "Africa 2023: Opportunities and Risks."
Furthermore, Peter the Great St.Petersburg Polytechnic University will host the Youth Festival "Africa in St. Petersburg," aimed at capturing the attention of young people and showcasing Africa's cultural and educational legacy.
Importantly, the African agenda is not limited to a single day of celebration. The International Festival of African Culture "AFROFEST" will be held in Moscow on July 22-23 and in St. Petersburg on July 28-29, marking its fourth occurrence. This festival serves as a platform to broaden cultural horizons and challenge stereotypes by acquainting Russians with Africa's history, customs, and traditions.
A high-profile business event, the Russia-Africa Summit and the Economic and Humanitarian Forum is scheduled to take place from July 26 to 29 in St. Petersburg.
This Summit and Forum is paramount in Russian-African relations, aiming to strengthen comprehensive and equal cooperation between Russia and African countries across various spheres, including politics, security, economy, science and technology, culture, and humanitarian affairs.
Latest News on Business Post