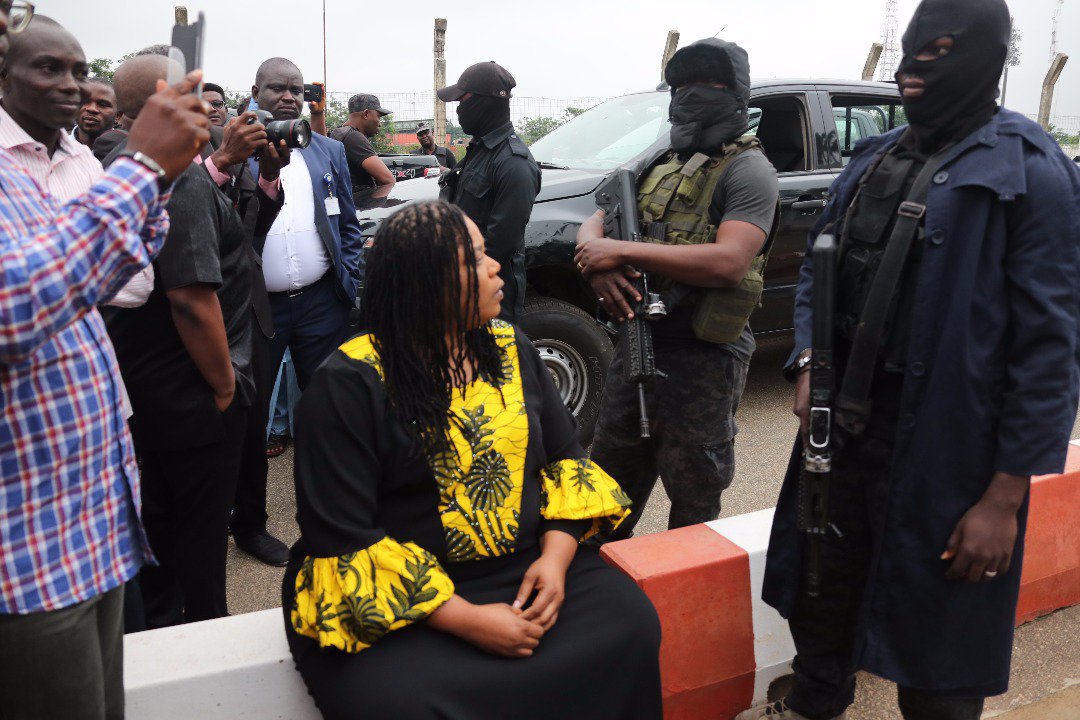 By Nwaorgu Faustinus
Federal government and security agencies have been urged to act fast to investigate Tuesday's blockade of the National Assembly Complex by masked operatives of the Department of State Services (DSS) and expose those behind it.
This plea was made by a chieftain of the All Progressives Congress (APC) in Rivers State, Mr Eze Chukwuemeka Eze.
In a statement issued on Thursday in the state capital, Port Harcourt, Mr Eze described the incident as a national shame and embarrassment.
"My plea becomes imperative in view of insinuations in some quarters that some people sponsored the shameful act just to embarrass the APC-led federal government," Mr Eze said.
He stressed the need to find out why it was only the Peoples Democratic Party (PDP) lawmakers that were at the NASS Complex as at the time of the blockade "as if they were there as part of a script to embarrass and cast aspersions on the image of the Federal Government and whip up sentiments in favour of the opposition political parties."
Mr Eze reasoned that if what happened at the National Assembly on 7th August was a plot to cause the international community to feel that President Muhammadu Buhari is a dictator, then those behind it should be fished out and punished accordingly.
"Those in government should do everything possible to safeguard the good image of President Buhari and prevent some desperate politicians from ruining all that this administration has achieved these past three years," he advised.
The grassroots political mobiliser commended the swift action the Acting President, Prof. Yemi Osinbajo, took in sacking the former DSS Director General, Mr Lawal Daura, "who acted beyond his powers as if conniving with some elements against this administration to expose it to international odium."
Mr Eze condemned the unpatriotic letter to the Government of United Kingdom by PDP National Chairman, Mr Uche Secondus, aimed to paint President Buhari in bad light and cast aspersions on the image of Nigeria as a whole. "This is very unfortunate and unbecoming of a leader of Secondus' stature," he stated.
Mr Eze pleaded with the Senate President, Mr Bukola Saraki, to save the country from further acts that would overheat the polity and sabotage the country's nascent democracy.
He lamented that Mr Saraki's presidency of the Senate has done more harm than good to the present administration and advised him to turn a new leaf.