PlentyWaka Expands Bus-Hailing Operations to Abuja
By Adedapo Adesanya
Bus-hailing platform, PlentyWaka, has announced that it is expanding its operations into the nation's capital, Abuja from August 2020.
The company made the disclosure via its twitter handle, noting that it will ply routes like Kubwa, Wuse, Lugbe, Area 1, Secretariat among others.
According to the co-founder, Mr Onyeka Akumah, PlentyWaka has started inspecting buses and pilots on Thursday, July 30.
The startup's expansion to the capital is coming less than six months after it hit a milestone of completing 100,000 rides in its base market, Lagos.
In Lagos, the bus service is active on the Island, plying CMS to Ajah, CMS to Abraham Adesanya, Awoyaya and Eko Hotels routes and has so far completed over 145,000 rides and has a total of 40,758 users.
With its latest plan to expand into Abuja, the startup is poised to multiply its customer base with projections looking at more customers which would not only expand its customers but its fleet.
A branch of EMFATO, the holding company of agritech startup, Farmcrowdy and Crowdyvest, PlentyWaka is a bus hailing platform which allows users to schedule their rides from their preferred locations.
The platform launched in September 2019, promising users assurance of safety, comfort and convenience while transporting them to their destination.
At its launch, PlentyWaka had just 25 buses, 25 pilots, 50 Vehicle assistants, and less than 10 staff. Since then, the startup has grown to have more than 53 vehicles, 53 pilots and over 55 vehicle assistants (VAs).
The platform has also grown its infrastructure through its Vehicle Partnership Scheme which allows Nigerians who wish to partner with the ride-hailing company to do so with their vehicles.
In another disclosure, the company noted its bus service will no longer be available on weekends.
The company noted that this decision was taken based on customers feedback and in its best efforts to improve services through intense Pilot/VA training as well as better vehicle maintenance.
NRC Resumes Kaduna-Abuja Train Services After Attack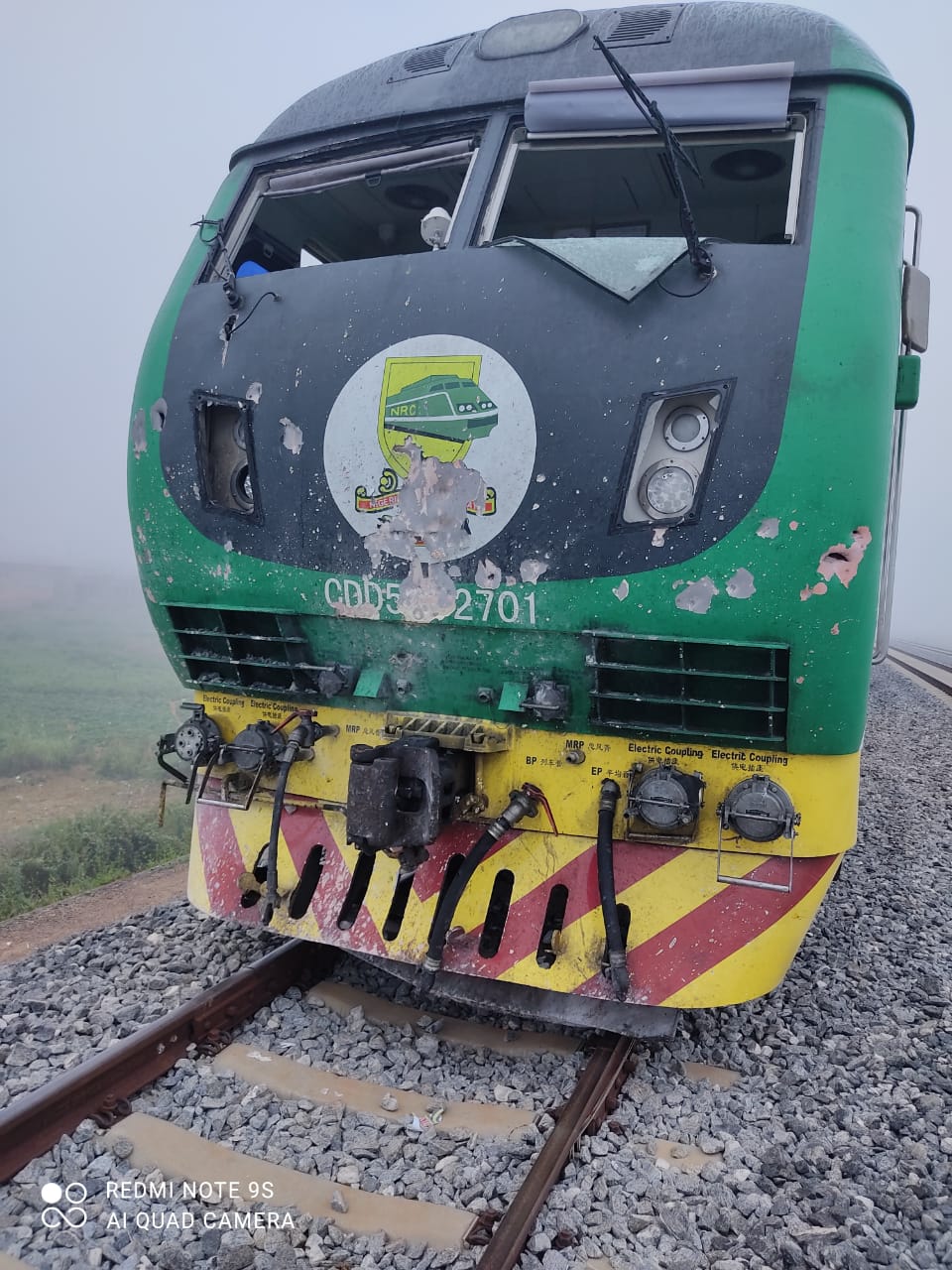 By Modupe Gbadeyanka
Train services on the Kaduna-Abuja route resumed on Saturday after an attack on the rail line on Wednesday by some yet-to-be-identified persons.
While returning from a trip in Abuja to Kaduna with a former federal lawmaker, Mr Shehu Sani, onboard, an explosion damaged the rail track and forced the train to stop close to its destination.
After the incident, the Nigerian Railway Corporation (NRC), which manages the facility, announced the suspension of services on the route on Thursday pending when things are put in place.
Today, operations recommenced at the Rigasa Train Station in Kaduna but the turnout of passengers was low as some of them are still sceptical about their safety.
It was gathered that the NRC quickly fixed the damaged portion of the track and put in place measures to prevent a similar incident from happening again.
The rail transport system was almost dead in Nigeria until the present administration of President Muhammadu Buhari embarked on a transformation drive to make it attractive again.
Due to the incessant kidnapping of passengers on the Kaduna-Abuja road by some terrorists, the use of the train as an alternative mode of transport was embraced by Nigerians, including the elites.
However, the incident of Wednesday has put fears in the minds of passengers and this may have caused the low patronage of the train services witnessed today, though some are not aware of the resumption of the Kaduna-Abuja train services by the NRC.
The government has consistently assured citizens that it will not fail to discharge its constitutional responsibility of securing the lives and properties of Nigerians.
FIRS Proposes Road Tax to Shore up Dwindling Revenue
By Ashemiriogwa Emmanuel
In order to expand the tax net and shore up the dwindling revenue in Nigeria, the Federal Inland Revenue Service (FIRS) is proposing to the federal government the introduction of a road infrastructure tax.
According to the agency, the framework will help the government in actualizing adequate funding for road construction, rehabilitation, and maintenance, as well as security for roads by making the informal sector to contribute to building a modern society.
The Executive Chairman of the FIRS, Mr Muhammad Mamman Nami, said this on Thursday, October 21, when he received delegates of the Nigeria Union of Journalists (NUJ) led by its National President, Mr Chris Isiguzo, in Abuja.
"The only way to make the informal sector contribute to building a modern society is by making them pay when they use the roads. That is why we are proposing that government should consider introducing Road Infrastructure Tax in Nigeria," the FIRS boss disclosed.
He explained that the proposed road tax is viable and will not come as an additional burden to small business owners in the country given that, in many jurisdictions, these road users usually pay for the use of road infrastructure.
Stressing the potential dangers of tax evasion by some companies, the chairman said, "Without the tax that you pay, governments at all levels would not be able to fulfil their mandate to the electorates. Tax money also helps to ensure the roads you travel are safe and always in good condition."
In spite of this reality, coupled with the low revenue from the sale of crude oil, he was quick to note that the FIRS has implemented significant reforms that have been yielding positive impact on the service's operations, especially by leverage on technology.
He said, "Adopting technology in tax administration is crucial in improving domestic revenue mobilization in view of dwindling oil prices in order to avoid falling into a debt crisis.
"It is against this backdrop that the TaxPro-Max became the channel for filing Naira-denominated tax returns effectively from 7th June 2021."
Explaining the seamless features of the solution, he stated that the TaxPro-Max offers a single-view to taxpayers for all transactions with the Service including the filing of returns, payment of taxes, and automatic credit of withholding tax.
Lanre Bhadmus Vows to Maintain High Standards, Deliver Quality Products
By Ashemiriogwa Emmanuel
Manufacturer of car care, household, lubricants, hotel amenities and sanitiser products in Nigeria, Lanre Bhadmus Industries Limited, has reiterated its commitment to providing high-quality products and services for its consumers.
The company, which also prides itself as being a top in contract packaging with giant-sized types of machinery, recently celebrated 50 years in business as well as a key player in the Nigerian manufacturing sector.
About a week ago, the organisation received the Quality Product Service Award from the Institute of Oil & Gas Research and Hydrocarbon Studies for its Holts Dextron 11 ATF lubricant product.
Speaking at the event to commemorate five decades of manufacturing excellence, the company Chairman and Chief Executive Officer, Mr Lanre Bhadmus, noted that his company has been able to thrive in the Nigerian market by understanding customers, their needs, what they deserve, amongst others.
"This is an incredible milestone for the company. We have only been able to achieve this through hard work, passion, and dedication from all our team members, customers; and ongoing support from our families and friends.
"We have dedicated ourselves to 50 years of manufacturing excellence, product quality, and innovative formulations, to provide our customers with the highest quality products across our range of car care, household products, contract packaging, lubricants, hotel amenities, and sanitisers," Mr Bhadmus remarked.
He further disclosed that the firm has rebranded its logo on its range of products to the official anniversary logo "as a symbol of appreciation" to officially mark the milestone achievement.
Highlighting the opportunities advanced technology presents to the sector, he said the company has invested in new technology from manufacturing machinery to innovative research/formulations to meet the standards required by Original Equipment Manufacturers (OEMs).
He assured stakeholders that the organisation will continue to maintain high standards and come up with quality products that will not tear the pockets of consumers.
"Our customers deserve the best and as part of our efforts to ensure that we live up to expectations, we have invested in the latest manufacturing technology to continue to produce products that live up to world-class standards through technical innovation.
"The needs of manufacturing continue to evolve and it is important that we adapt to ensure effective delivery for the future," the Chairman said.
Lanre Bhadmus Industries, which started with car care solutions in 1971 in Lagos, now has about 300 lines of production, including liquid wash for households and variations of liquid/spray sanitisers.
Latest News on Business Post