Absa to Accelerate Creation of Trade Finance Solutions for SMEs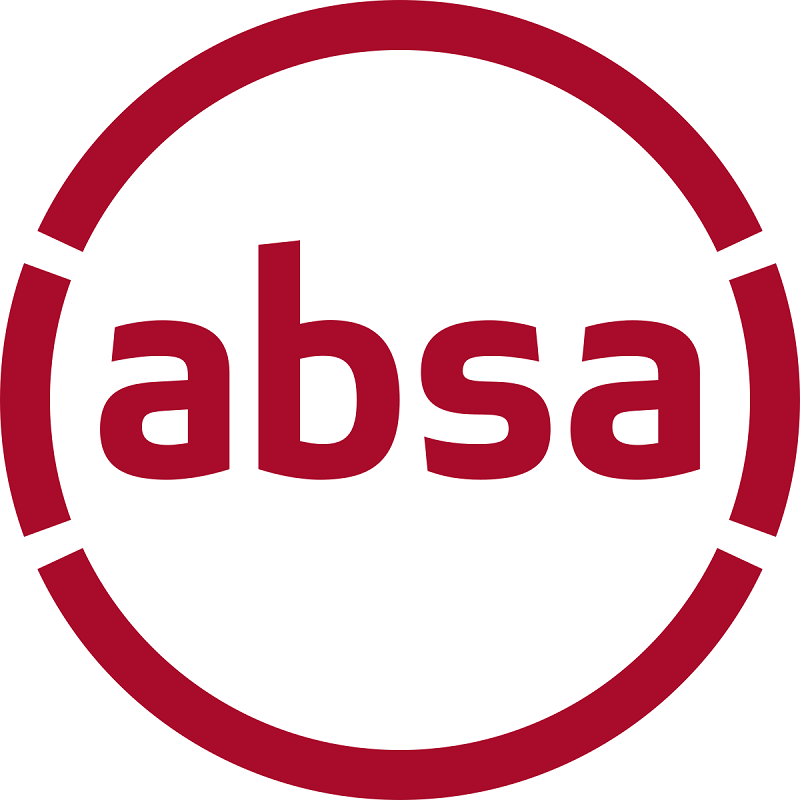 By Aduragbemi Omiyale
The issue of access to finance in the Small and Medium Enterprises (SMEs) in Africa may soon become a thing of the past going by efforts being made by Absa, a pan-Africa financial institution, to tackle the issue.
The lender disclosed that it was accelerating the creation of trade finance solutions aimed to allow small business owners to compete favourably well in the new trading system called the African Continental Free Trade Area (AfCFTA).
Business Post reports that the AfCFTA agreement became effective on January 1, 2021, and allows businesses on the continent to operate in a single market, giving room for organisations to reach more than one billion people.
But to operate on such a large scale, SMEs must have access to funds and this is where Absa intends to provide assistance through digital solutions.
In its digitisation projection, the financial institution identified trade financing as a critical financial issue, which it said has the capacity to deliver higher impact in Africa in particular.
The bank advocates for an increased value proposition around trade financing and likened it to the oil that greases supply chains and ensures that buyers are sellers fulfil their obligations.
However, the bank further opined that digitisation is a key enabler in democratising trade finance and the pandemic has accelerated the need for wider adoption of digital trade finance solutions by SMEs and corporates.
According to the Head, Trade Finance and Financial Institutions Trade Sales, Absa, Mr Oladapo Adeigbe, while technology-driven solutions are becoming more and more relevant, much of the trade finance sector is still very paper-driven with manual processes slowing down access to finance.
"Financial inclusion across Africa is yet to peak as most SMEs operate in the informal sector and are largely unbanked. Hence, their viability cannot be ascertained or assessed directly by financial institutions," he stated.
"The hurdles that impede growth in the informal market have not been effectively tackled. For example, an average transaction that involves, for instance, customs clearance in the local ports requires tons of paper documents which slows down trade activities by forcing unnecessary supply chain bottlenecks," he added.
The bank posited that to digitize trade finance, the entire ecosystem needs to support and participate in re-imagining how it unlocks value. This includes integrating activities of all role players; the regulators, the logistic companies, banks and other non-bank financial institutions (e.g., fintechs) Fintech innovators, which will eventually drive the Digital Trade Ecosystem.
It also said facilitating the secure exchange of data between the partners within the ecosystem will catalyse the sector.
However, salient issues such as interoperability of systems to facilitate coherent industry-wide solutions that can operate at scale, standardisation through digital innovation and agility in the regulatory space will impact positively on the digitisation projects being pursued across the continent with the propensity to open up the continent for wider cross-border trade.
The bank thereafter reiterates its commitment to accelerating trade finance solutions on the continent and to be an enabler of the AfCFTA agreement which is a critical step to building a healthy SME ecosystem for Africa.
In Terms of Profitability, 2022 Will be a Big Year for Access Bank—Wigwe
By Dipo Olowookere
The chief executive of Access Bank Plc, Mr Herbert Wigwe, has expressed optimism that the year 2022 will be big for the financial institution in terms of profitability.
He gave this assurance when he appeared a few weeks ago on CNN's First Move with Julia Chatterley, where he spoke on the company's aggressive expansion strategy.
"I think we're on track. I think in terms of profitability, our different franchises are doing exceedingly well and I think 2022 perhaps is actually going to be a big, big year for the institution," he said of the lenders' outlook for this year.
Mr Wigwe stated that the acquisition of several banks across Africa, especially in the southern part, did not just happen as it was deliberately planned for years.
"It's something that we've been planning as part of our corporate strategic planning 2017, and the whole idea has been to support our correspondent banking business, to support our payments business and to basically ensure that there is greater trade within the continent.
"So, for us, what are we doing? We're basically making sure that we have a strong presence in all the major trade centres in the continent," he said.
The respected banker further said the plan is to ensure Access Bank becomes the first bank to do business with on the continent, which will, in turn, boost the "profitability [of] our different franchises."
When asked how the bank intends to succeed in the highly-competitive South African market, Mr Wigwe said Access Bank has all that it takes to become very successful in the space, noting that its success in the United Kingdom is there for all to see.
"We're basically going to ensure that it (Access Bank) becomes a hub for the continent as far as correspondent banking services are concerned.
"We will help support corporate; their interest in niches in that market that are yet to be served. Without revealing so much more of the strategy, there are interesting markets that have not been served that will basically cater for," he assured.
"But apart from that, you need to see also the context of a large layer in the continent and partly serve our operators in different parts of the continent and putting that whole network together is extremely, extremely important," he added in the interview.
Fidelity Bank Holds Second Draw of GAIM 5 Promo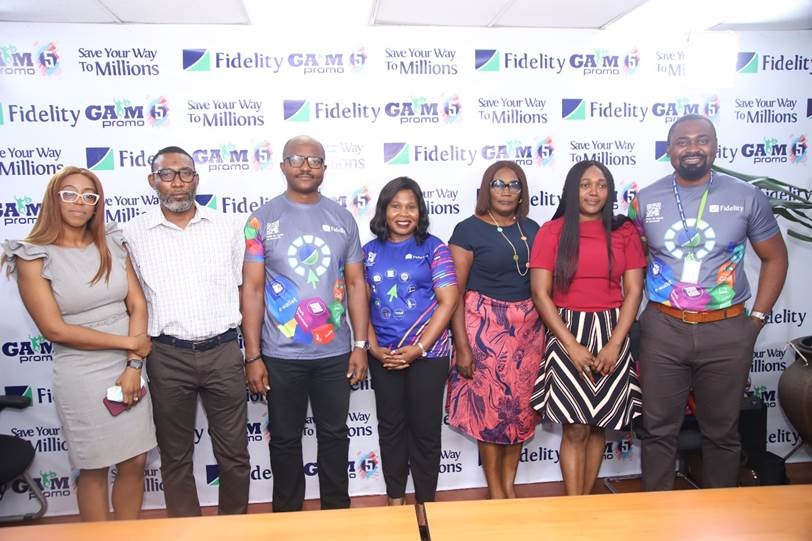 By Modupe Gbadeyanka
The second draw of the Fidelity Bank Get Alert in Millions Season 5 promo (GAIM 5) has produced a new set of millionaires.
The new millionaires at the recently-held draw in Victoria Island, Lagos were Ajoma Rachel, Stanley Sunday, Musbahu Kabiru, Usman Abdulkadir, John Uchechukwu, Oluwatayo Oladipupo, Esther Eloho, Sophia Sefera, Amarachi Sarah Anyacho, and Obi Chinelo.
According to the Executive Director in charge of Lagos and Southwest Directorate of Fidelity Bank, Dr Ken Okpara, the lender is "always looking for opportunities to help our customers grow" as a bank that places customers at the centre of everything.
"Two months ago, we kicked off the GAIM 5 promo to reward our customers and demonstrate our commitment to improving their lives and wellbeing.
"Today, we are excited at how happy we have made some of our most loyal customers. We remain committed to providing rewarding experiences and best-in-class services for our clients," Dr Okpara added.
Also speaking at the event, the Divisional Head, Product Development, Osita Ede stated that, "We have earmarked the sum of N125 million for total cash rewards this season which we would be giving out in weekly, monthly and grand draws till the campaign ends in July 2022.
"We encourage our customers to save up to increase their chance of winning and those yet to open an account to do so today. At the end of the campaign season, we want to celebrate customers who make savings second nature."
It was gathered that the second draw of GAIM 5 promo was witnessed by representatives of regulatory organisations like Ms Oyinkan Kusamotu, Senior Legal Officer, Lagos State Lotteries & Gaming Authority; Mr Tanko Mohammed, Head, Monitoring & Enforcement, Lagos State Lotteries and Gaming Authority; Mrs Susie Onwuka, Head, Lagos Office, Federal Competition & Consumer Protection Commission (FCCPC) and Ms Chioma Amanoh, Lagos Office, National Lottery Regulatory Commission (NLRC).
Since the commencement of the fifth season of the promo in November 2021, the bank has enriched over 460 customers with various cash prizes.
Fidelity Bank is a full-fledged commercial bank operating in Nigeria, with about 6 million customers who are serviced across its 250 business offices and digital banking channels. The bank is known for exceptional customer service and digital innovation.
CBN Gives DPO Group Payment Services Licence
By Adedapo Adesanya
The Central Bank of Nigeria (CBN) has granted a license to One Payment Limited, a subsidiary of the leading Pan-African digital payments group, DPO Group, to provide certain types of payments services to businesses across Nigeria.
This payment services licence enables the DPO Group to operate as an independent payment solutions services company in Nigeria as it does across over 20 other countries in Africa.
DPO offers merchant aggregation services to over 60,000 active merchants, including e-commerce companies, airlines and travel agents through its robust and reliable network which allows merchants to accept payments in the currency of their choice.
Working across local and international channels, DPO also offers strong protection against fraud and helps merchants manage refunds, chargebacks and more.
The company will be banking on e-commerce which has seen significant growth in Nigeria in recent years, due to high levels of internet penetration combined with being one of the largest digital economies on the continent.
Digital payments make up the large majority of payment volumes in the country, and volumes are expected to reach 7.7 billion by 2025, representing a growth of 45 per cent from 2019.
Speaking on this, Mr Eran Feinstein, CEO of DPO Group, stated that, "Nigeria represents a key market for any business with a digital focus, as one of the most innovative African countries when it comes to fintech and e-commerce.
"This new licence is an exciting development which will allow us to offer an even smoother payment process for Nigerian businesses looking to grow and reach more customers through secure digital payments."
DPO's country manager in Nigeria, Mrs Chidinma Aroyewun said, "This licence provides an exciting opportunity for us at DPO. It allows us to work with tens of thousands of Nigerian businesses and help them achieve their growth goals through secure payment technology."
DPO Group was acquired by Network International in 2021 in a landmark deal for the African payments space. It continues to operate under the same brand in existing territories and will be launching a new comprehensive payment solution, DPO Pay for businesses across Africa and other territories.
Latest News on Business Post