NDIC Writes CBN to Stop Bank Directors Accessing Loans
By Modupe Gbadeyanka
A proposal to prevent directors of banks operating in Nigeria to have access to loans from lenders they are directly linked with has been forwarded to the Central Bank of Nigeria (CBN) by the Nigeria Deposit Insurance Corporation (NDIC).
Business Day reports that this recommendation has been largely welcomed by stakeholders in the financial sector in the country.
According to the NDIC, such directors should not sit on the boards of any financial institution if their loans become classified as non-performing.
An Associate Professor and Head of Banking and Finance department at the Nasarawa State University, told Business Day in an emailed response that, "It is indeed a welcome development. A lot of studies on bank failures have shown that loans to bank Directors played a significant role.
"So, the measure will not only check insider related dealings (including sharp forex practices by Bank Directors), it will also go a long way in reducing the high prevalence of non-performing loans (well above the regulatory threshold of 5 percent) in the banking industry."
Managing Director of Afrinvest Securities Limited, Mr Ayodeji Ebo, also in an emailed response, noted that bank directors should not be totally barred from taking loans from their banks but a review of the credit policy on related party loans.
He said the CBN needs to come up with more stringent rules around the maximum loan limit directors can access, maximum tenor as well as minimum interest rate allowable.
The amount of loan should be capped as a proportion of their remuneration. The policy should also include related companies of the directors.
Also, loan documentation should be more stringent (like higher coverage ratio) to reduce the delinquency level.
"This will reduce loan losses, hence bolster the bottom lines of the banks", Mr Ebo noted.
This infraction by bank directors has resulted in rising Non-Performing Loans (NPL) put at a record high of N1.85 trillion, about 10 percent above 5 percent industry regulatory threshold.
Managing Director/CEO of NDIC, Mr Umaru Ibrahim, had expressed displeasure over the rising trend in the level of banks' non-performing loans (NPLs) in these financial institutions.
According to the agency, the 25 Deposit Money Banks (DMBs) had total loans portfolio of N18.53 trillion as at December 2016.
In microfinance banks, (MFBs), insiders/ directors consumed N68.25 billion or 35 percent loans while NPL remained as high as N87.75 billion or 45 percent. The NPLs indicated a classic case of over-lending, accumulated interests charges and poor corporate governance.
Similarly, the existing 42 primary mortgage banks (PMBs) had total deposits liabilities of N69 billion but with total loans portfolio of N94 billion, which indicated another case of over-lending, accumulated interests, poor corporate governance and high ratio of NPLs which stood at N51.7 billion or 55 percent out of which N42.3 billion or 45 percent were Insider related/Directors loans.
The resultant effects of these negative trends would be poor earnings and erosion of shareholders fund, Ibrahim, had said in his 2017 budget defence before House Committee on Insurance and Actuarial Matters.
Piggyvest Acquires Wealth Management App, Savi.ng

By Adedapo Adesanya
Top savings startup, Piggyvest, has acquired Savi.ng, a wealth management app that allowed users to save via various features like automated savings, fixed deposits, joint savings and PAYE.
This means that all existing Savi.ng users will be automatically migrated to Piggyvest and will continue the good work savi.ng team has started.
Explaining the build-up to the acquisition, Piggyvest revealed that it had spent the last six months preparing – laying foundations, building partnerships needed for the next phase of our growth.
"We have spent the last 6 months preparing —The first half of 2021 has been an intense building period for the entire Piggyvest team.
"Earlier this year, we began discussions to acquire a savings and investment company, Savi.ng and all its assets and we are more than proud to announce today that the acquisition is now completed," it disclosed.
The company noted that 2020 was an incredible year as it saw tremendous growth even in a pandemic year as it paid N90 billion to users in the course of the year.
The company noted that so far surpassed this number already in the first half of 2021 and this necessitated the need to expand with the acquirement of the savings and investment company.
It noted, "We will continue to provide you with the best savings and investment options that we can, and you will continue to be part of a community of 3 million people (and counting!) in the Piggyvest family.
"All existing Savi.ng users will be automatically migrated to Piggyvest and we'll continue the good work the savi.ng team has started. Our vision remains the same: financial freedom for all, and with this acquisition, we are a step closer.
"We believe in a connected ecosystem and our mission to give everyone the power to better manage and grow their finances remains ever strong.
"Our parent company, Piggytech Global Limited, continues to grow with a suite of consumer-focused finance products. We will continue to announce them as the year moves along.
"This announcement is one in a long line of announcements, improvements and updates that we will have for you as we continue in 2021."
Fitch Affirms AfDB's AAA Credit Rating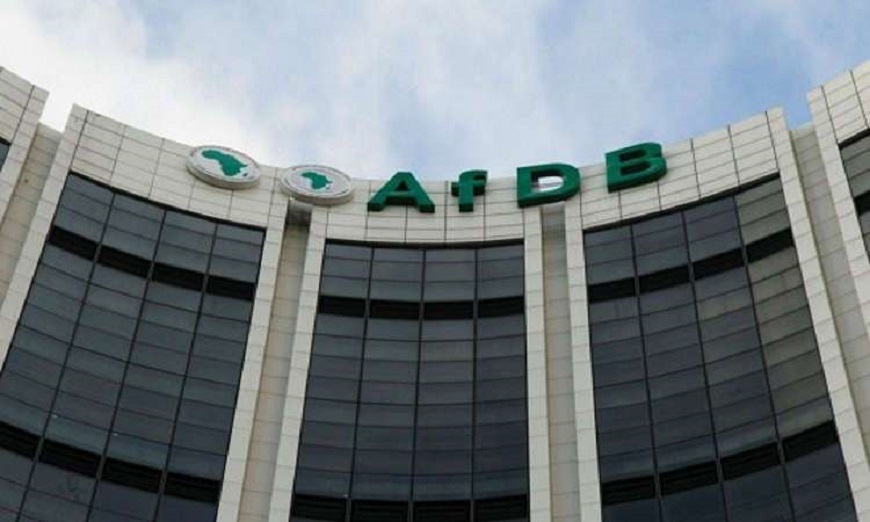 By Adedapo Adesanya
The global credit rating agency, Fitch Ratings, has affirmed the African Development Bank's (AfDB) credit rating at "AAA", with a stable outlook.
Fitch said the triple-A rating was driven by the extraordinary support of the bank's shareholders.
Fitch said it views the bank's risk-management policies as conservative and assesses them as excellent, in line with AAA-rated peers.
"Concentration risk is low, with the bank's five largest exposures accounting for 32 per cent of total banking portfolio at end-2020," Fitch said.
The Vice President for Finance and Chief Finance Officer of the African Development Bank, Mr Bajabulile "Swazi" Tshabalala said, "the affirmation of the bank's triple-A ratings by Fitch, recognizes the very strong shareholder support our institution benefits from, as well as its strong capitalisation and risk management capabilities.
"The affirmation also speaks to the importance of the Bank's public policy mandate, particularly during these very challenging times."
The global rating agency assessed the bank's overall exposure to risks as 'Low,' balancing 'Moderate' credit risk with 'Excellent' risk management policies, 'Low' concentration, and 'Very Low' equity and market risks."
Commenting on the Fitch rating report, the AfDB President, Mr Akinwumi Adesina, said: "The African Development Bank welcomes the affirmation of the bank's 'AAA' rating, with a stable outlook, despite enormous challenges posed by COVID-19.
"The bank will continue to enhance its policy and fiscal relevance in support of regional member countries, as they contend with the global and regional repercussions of the pandemic.
"While helping African economies reposition their economies in a COVID-19 environment, we will also maintain our prudential ratios and adequate buffers."
15 Fidelity Bank Customers Share N39m in GAIM Promo
By Ashemiriogwa Emmanuel
No fewer than 15 Fidelity Bank customers have gone home with N39 million in the Get Alert in Millions (GAIM 4) Season 4 savings promo of the financial institutions.
Two of the 15 lucky winners received N10 million each at the 6th/final draw of the campaign held last Thursday in Lagos in the presence of representatives of the National Lottery Commission and Federal Competition and Consumer Protection Commission.
The two latest two-digit millionaires; Sunday Okeke of Matori Branch Lagos and Justine Nwaozor of Suleja Branch, Niger State, emerged as star prize winners of the promo.
According to Fidelity Bank, the duo and other winners were picked through a randomised and transparent draw system observed by the lottery and federal competition officials as well as officials of the bank.
Some of them were the Divisional Head of Product Development, Fidelity Bank Plc, Richard Madiebo; the Head of Savings Group, Fidelity Bank Plc, Ukpai Ibe; the Executive Director, Lagos & Southwest, Fidelity Bank Plc, Dr Ken Opara; amongst others.
The cash prizes were in the categories of N10 million, N3 million, N2 million and N1 million. In addition, 18 consolation prizes of television sets, fridges and generators were given out during the draws.
The GAIM savings promo is one of the bank's many initiatives aimed at rewarding new and existing customers for their consistent loyalty and patronage and promoting the culture of saving among Nigerians.
It would be recalled that the promotion was halted in 2020 due to the Coronavirus (COVID-19) pandemic and the resulting global lockdown.
However, the resumption of the savings promo, according to the organisers, was an opportunity to enrich the lives of its customers even in times of economic uncertainties.
Latest News on Business Post