Reelforge Partners P+ Measurement Services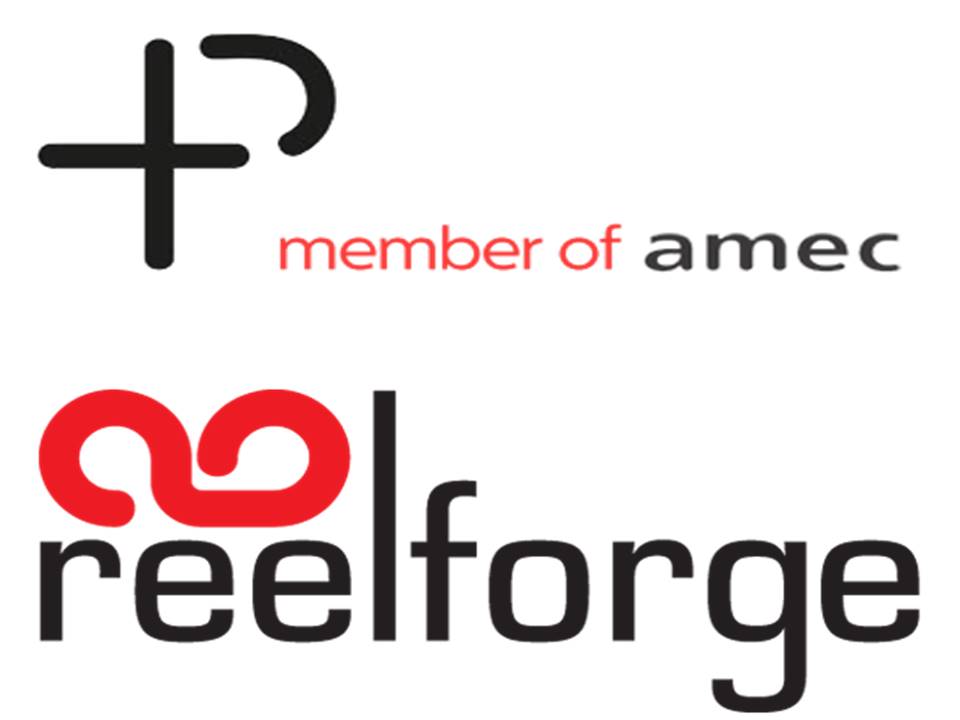 By Modupe Gbadeyanka
In a bid to foster partnerships and address the ever-increasing demand for a comprehensive media monitoring and measurement service to brands in the African market, P+ Measurement services has entered into a strategic partnership with Reelforge Media monitoring, one of Africa's fast growing media monitoring agency covering more than five countries across East Africa.
Under the agreement, P+ Measurement services will handle Reelforge's client media monitoring and measurement briefs in Nigeria and Ghana market while Reelforge will provide Media Monitoring services to P+ Measurement's clients in East Africa (Kenya, Uganda, Tanzania, and Somalia).
Speaking about the partnership after signing the MoU on January 7, 2017, Lead Consultant P+ measurement services Nigeria, Mr Philip Odiakose said, "This partnership aims to address the increasing demands for media monitoring and PR measurement services by clients across Africa.
"With Reelforge's transnational network and P+'s know-how, being a member of AMEC with a reputation for reliability, we expect to help stakeholders in government agencies and private sectors benefit from a unique media monitoring, PR measurement and intelligence service experience."
"The media monitoring and measurement market offers huge potentials to stakeholders who are willing to collaborate. Synergy between brands should be seen as an avenue for growth and it should be open to all sectors, not only media monitoring.
"We expect an industry in the next few years where stakeholders across public relations, advertising, communications measurement and all spheres of marketing communications are open to collaborations," he continued.
Also speaking about the partnership, Managing Director Reelforge, Mr Sammy Lusiola said, "This collaboration combines the competitive advantage of two storied names in the media monitoring and measurement ecosystem; with Reelforge's reach and P+'s depth of knowledge in the West African market. We are delighted to partner with P+ to provide Africa with the highest-quality, most-scalable, and end-to-end media monitoring and measurement services."
Over the past one year, Nigeria's fast growing media intelligence and measurement agency, P+ Measurement, has undergone a media monitoring and PR measurement literacy campaign for brands and government agencies in a bid to standardize a procedure that enables stakeholders to understand that implementing the right media monitoring and measurement campaign will help companies get a clearer understanding of consumer habits and sentiment toward brand products and services.
Brands will be able to maximize their reputation and capture hidden brand messages if they pay attention to the evidence and details received from well executed media monitoring campaigns.
Reps Call for Urgent Overhaul of Electronic Banking Platforms
By Adedapo Adesanya
The House of Representatives has asked the Central Bank of Nigeria (CBN) to direct commercial banks to urgently overhaul their online and electronic banking platforms.
At Thursday's plenary, the green chamber said this would ease the electronic banking operations that the banks were implementing in line with the cashless/Naira redesign policy of the apex bank and reduce the pains of Nigerians.
The resolution came off a motion on notice moved by a lawmaker from Edo State, Mr Sergius Ose-Ogun, in the lower house.
"The House notes that Section 88 (1) and (2) of the Constitution of the Federal Republic of Nigeria, 1999 (as amended) empowers the National Assembly to conduct investigations into the activities of any authority executing or administering laws made by the National Assembly (like the Central Bank of Nigeria);
"Aware that the Central Bank of Nigeria is established under Section 1 of the Central Bank of Nigeria Act, Cap. C4, Laws of the Federation of Nigeria, 2004 to issue legal tender currencies in Nigeria;
"Also aware that Section 2 of the Central Bank of Nigeria Act saddles the Central Bank of Nigeria with the duty of promoting a sound financial system in Nigeria;
"Acknowledges that in the wake of the recent naira redesign and cash withdrawal limit policy of the Central Bank of Nigeria, there has been an increase in the use of online and electronic banking services to carry out monetary transactions across the country;
"Also acknowledges that the use of online or internet banking services by Nigerians in the past three months or thereabout has been characterized by varying degrees of hitches ranging from unsuccessful electronic bank transfers, point of sale (POS) service failure and a host of others;
"Disturbed that the ineffectiveness or difficulty in using internet banking services across the online banking platforms of most commercial banks in Nigeria has brought untold hardship, suffering and difficulties on Nigerians in the past three months.
"Worried that if nothing is done by the Central Bank of Nigeria and the commercial banks to address these difficulties or ineffectiveness, Nigerians will continue to suffer untold hardships and loss of monies to unsuccessful electronic bank transactions.
"Resolves to urge the Central Bank of Nigeria (CBN) to direct all commercial banks in the country to immediately overhaul their existing online/electronic banking platforms for efficiency and ease of conducting electronic banking operations," the motion read.
The House Committee on Banking and Currency was mandated to monitor and ensure compliance with the resolution within four weeks.
Nigerian Banks Immune to Global Banking Jitters—Emefiele Assures
By Adedapo Adesanya
The Governor of the Central Bank of Nigeria (CBN), Mr Godwin Emefiele, has assured that Nigerian banks are not directly exposed to the Silicon Valley Bank crisis and, by implication, the wider global banking jitters.
The CBN Governor made this statement when responding to questions after the Monetary Policy Committee (MPC) meeting held in Abuja on Tuesday.
Mr Emefiele stated that Nigerian banks are healthy, having met all the prudential guidelines it set for the financial system.
According to the CBN chief, Nigerian banks have already implemented the CBN prudential guidelines, such as its cash reserve ratios, capital adequacy ratios, non-performing loans (NPL), and liquidity ratios.
There have been concerns about the health of the global financial system in the aftermath of the March 10 collapse of Silicon Valley Bank.
According to the CBN Governor, the apex bank conducted a review of all the bond portfolios of Nigerian banks and determined that none of them was exposed to the failed bank.
He suggested that Nigerian banks are ultimately owned by bank depositors and not shareholders.
"We will rather dispose of shareholders than make depositors lose money," suggesting that bank customers had more no loss in banks than their shareholders.
He, however, did not speak to exposure to other banks currently caught in the line of fire, such as Credit Suisse.
US regulators had stepped into the trouble following the troubles in SVB and Signature Bank by guaranteeing deposits earlier this month.
However, the collapse of Credit Suisse over the weekend reignited fears of contagion across the financial sector.
Unlike SVB, a mid-tier bank, Credit Suisse is a top financial organisation – big enough that it is among 30 banks considered to be of systemic importance to the global economy.
UBS agreed to buy its embattled rival Credit Suisse for $3.2 billion on Sunday, with Swiss regulators playing a key part in the deal as governments looked to stem a contagion threatening the global banking system.
The terms of the deal will see Credit Suisse shareholders receive 1 UBS share for every 22.48 Credit Suisse shares they hold.
To Make e-Payments More Acceptable, Nigeria Needs to Curb Fraud
By Victor Irechukwu
When a credit alert drops on your phone, chances are you will get excited. Even if it wasn't a surprise and you were expecting that money. But when it is a debit alert, there's also a certain type of gloom you feel; you want money to keep coming in but as little as possible of it going out.
It may be safe to say most of us feel that way.
Now, imagine the debit alert was for a transaction you know nothing about. A commonly reported theme has been alerts that your card was used to make deposits on a gambling website, whereas you may never have even indulged in gambling your entire life.
At other times, you are shown a debit alert by someone who wants to purchase goods or services from you, but only later realise they showed you what has now been termed 'fake alerts'. By this time, your goods, for instance, would have been long gone.
In recent months, social media has been awash with reports of money literally growing wings and leaving some people's accounts to those of other people without authorisation. Many of these cases have gone viral on social media, causing embarrassment for the banks involved – The issues are either quietly – or corrected with public acknowledgement. But not all are resolved, at least not yet.
As much as the country and even individuals would like to go cashless, these bad experiences leave a sour taste in the mouth, and they have continued to rain on the parade as Nigeria marches towards a cashless economy. It must be stressed that a cashless economy does not mean the theft of money will stop, what it does is to change how thieves go about it. But more importantly, it also doesn't mean thefts must occur, at least not if systems are strengthened and the right protocols are put in place.
In the electronic world, an article on The Balance Money describes hackers as bank robbers and muggers, and in a cashless society, we are all exposed to them. According to the Nigeria Inter-Bank Settlement System Plc (NIBSS), growth in the use of electronic channels, specifically mobile devices, has also enticed fraudsters into focusing their efforts on these electronic channels.
When an attack is successful and the culprits are able to drain funds from your account, you could be effectively left stranded. God forbid you needed that money for a life-threatening emergency because that could be the end unless you are one of the lucky few whose funds get recovered in a place like Nigeria – and on time too.
Agusto & Co.'s '2022 Consumer digital banking satisfaction index for Nigerian banks', found that approximately 59 per cent of respondents had been fraud victims on the digital platforms of their banks.
The figures in terms of the number of attacks, success rate and amounts lost remain a source of concern. By the third quarter of 2022, the total number of frauds & forgeries cases reported by Nigerian banks was 19,314 as against 27,356 incidents reported in the second quarter of 2022.
But there's more. While the number of attacks represents a 29.40 per cent decrease between the periods, the total sum reported to be involved in fraud cases increased by 9.50 per cent to N9.62 billion from N8.78 billion in Q2 2022. Also, for the total amount lost due to fraud incidents, there was a significant increase of 207.94 per cent from N1.17 billion in the second quarter of 2022 to N3.62 billion in the third quarter of 2022.
In essence, the number of attacks may have decreased within that particular period, but more money was lost to the fraudulent attacks.
These insights were provided in the Q3 2022 report by FITC, an organisation mandated to receive data on fraud from all Nigerian banks and prepare quarterly reports. The figures show that the highest number of occurrences were recorded under computer/web fraud followed by mobile fraud which includes fraud activities through USSD transactions and ATM-related fraud.
BusinessDay even reported that every day between January and March 2022, there was an average of 450 incidents of frauds and forgeries against Nigerian bank customers. In those three months, the attackers targeted N14.65 billion, with Computer/Web Fraud responsible for N10.57 billion (72.18 per cent), and Mobile Fraud recording 1.48 billion (10.08 per cent).
Those 40,522 attacks resulted in N1.54 billion lost by bank customers. Computer/Web Fraud accounted for 70.51 per cent (N1.07 billion), followed by Mobile Fraud accounting for 17.58 per cent (N270.92 million) at the time.
Going back a bit, data by NIBSS also showed that fraud attempts via mobile channels saw a 330 per cent increase year-on-year (YoY) between 2019 and 2020, while attempts via web and POS channels saw a 173 per cent and 215 per cent increase YoY. In those nine months, 96 per cent of the attacks were successful, and there were 46,126 of such attacks.
"This trend is expected to continue as Nigeria further grows financial inclusion and customers become increasingly dependent on electronic channels for their day-to-day transactions," said NIBSS. In other words, things are expected to get a lot worse, according to the organisation described as Nigeria's central switch for the financial industry.
Fraud is and has always been a large threat to commerce and e-payment transactions. It is impossible to totally eliminate the chance of fraud, but applying timely measures and ensuring the use of secure payment infrastructure can help reduce or even eliminate these risks. Security should continue to be top priority for every party involved in ePayment transactions. Fraud prevention involves taking measures to stop fraud from occurring and taking steps to detect frauds quickly (when they occur) and stop them as soon as possible. Different techniques for preventing and detecting frauds are required as there are different types of fraud in e-payment transactions.
Awareness of these risks by merchants, consumers and individuals plays an important role in reducing fraud in e-payment transactions. Merchant awareness and education is important – they should be aware of the types of frauds, implications and application of best practices. Consumer awareness and education is also important in order to reduce identity theft or payment data theft. This would help the individual in adopting an active and cautious attitude when carrying out electronic transactions. It could teach them to be aware of possible risks, avoid e-scams, and minimise giving vital information to merchants (or other parties) when carrying out electronic payments.
Victor Irechukwu is the Head of Engineering at OnePipe
Latest News on Business Post