Stanbic IBTC Anchors Sustainability Strategy on Four Pillars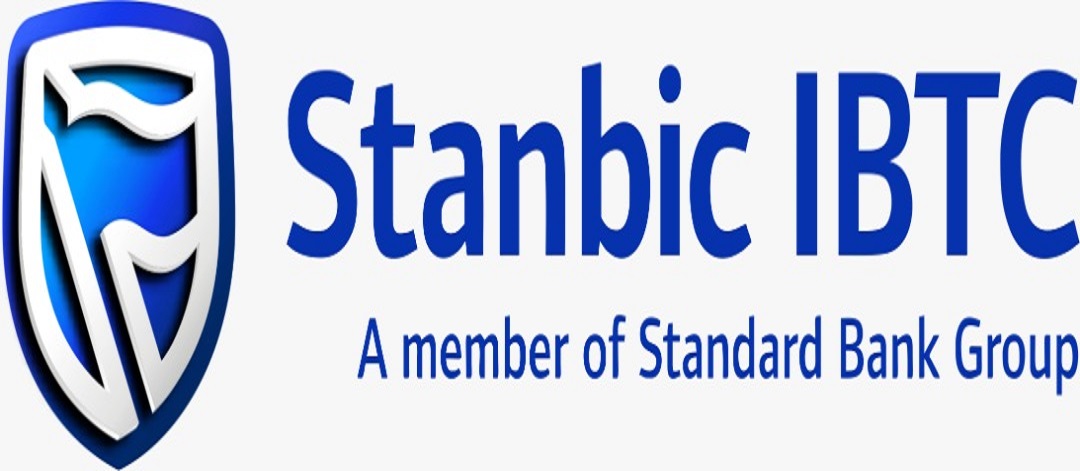 **Cuts Carbon Emission by 1.67 tonnes
By Dipo Olowookere

In order to improve societies for humanity and advance sustainable development, the United Nations (UN) came up with some Sustainability Development Goals (SDGs), which countries, organisations and others were advised to key into.
As a responsible corporate firm, Stanbic IBTC Holdings Plc, a member of Standard Bank Group, came up with a strategy to achieve these goals.
The company designed its sustainability strategy and anchored it on four pillars; building environmental resilience, expanding business model and innovation, enhancing social relationships, and strengthening leadership for sustainability governance.
These sustainability pillars are aligned with the Nigerian Sustainable Banking Principles.
Recently, Stanbic IBTC released its 2020 Sustainability Report and it highlighted its environmental, social and governance (ESG) practices, which cut across corporate social investments (CSI), environmental and social risk management practices, and performance.
The report also highlighted the progress Stanbic IBTC had made across the four sustainability pillars, and seven Social, Environmental and Economic (SEE) impact areas wherein the group had confidence in achieving significant outcomes.
It further reflected that Stanbic IBTC made significant carbon emission savings, and reduced its total carbon emission by 1.67 tonnes in 2020. Hybrid solar systems were deployed in its branches and off-site ATMs.
Additionally, a 30 per cent reduction in paper use was achieved in its Go-Green branches initiative that contributed indirectly to a decrease in tree-felling for paper production.
Stanbic IBTC conducted waste audit exercises across three head office campuses to quantify the amount and types of waste generated at the locations for better waste management insight.
As part of the group's sustainability governance in the year 2020, Environmental and Social Risk awareness training was conducted to educate its staff on the importance of Environmental and Social Risk management.
In the year, Stanbic IBTC and its parent brand, the Standard Bank Group, partnered with UN Women to promote women's economic empowerment through climate-resilient agribusiness.
Over 3,000 entrepreneurs were trained in business sustainability. New School Money, an initiative on financial literacy for young people, was also shown to have impacted the lives of young people.
It was revealed in the report that a total of N109.4 million was donated under its employee volunteerism scheme and was channelled towards its three CSI pillars: health, economic empowerment, and education to help achieve qualitative healthcare and education, and sustainable economic empowerment.
Other initiatives aligned to the SDGs included a partnership with GB Foods to boost productivity and the donation of foodstuff to charitable organisations in the fight against hunger.
Stanbic IBTC also helped provide medical facilities and supplies to hospitals and community health centres in terms of health and wellness.
At the same time, efforts in curtailing the coronavirus pandemic cost the organisation over N345 million in funds and relief material donations.
Other initiatives included the donation of educational facilities to different schools and learning centres and the award of scholarships to exceptional students across the country.
In support of gender equality, Stanbic IBTC established lactoriums in its offices to help working mothers' transition back to work after maternity leave, and thus enhanced the inclusion of females in the workplace.
Furthermore, at the outset of the COVID-19 outbreak and lockdown, Stanbic IBTC put a debt relief programme in place to alleviate the potential cash flow constraints its clients faced due to the pandemic. Forbearances were granted to clients on a total exposure of N78 billion as at 31 December 2020.
"The Sustainability Report has highlighted our shared values in 2020 and is expected to help our key stakeholders better appreciate our long-term priorities to ensure financial, social, and environmental sustainability in our business operations.
"Our sustainability ambition is to become the leading financial institution driving sustainable finance solutions in Nigeria, and we have defined a sustainability strategy that is anchored on four pillars to achieve this," the CEO of Stanbic IBTC, Mr Demola Sogunle, stated.
"As the leading end-to-end financial services organisation, we have a duty to set the standard in the way we address environmental, social and governance issues.
"We are proud to report that we are making significant progress, and we will continue to build on our 2020 milestones," he added.
First Bank Reacts to Rumoured 'Acquisition' by Otedola
By Dipo Olowookere
One of the news items that has dominated the business space in the past few days is the rumoured takeover of FBN Holdings Plc, the parent company of First Bank of Nigeria (FBN) Limited, by Mr Femi Otedola, a businessman in the country.
It was reported that he has 'acquired' the lender by pumping about N30 billion into the shares of the company at the stock market, making him the single largest shareholder.
This was linked to the recent rise in the trading volume and value of FBN Holdings equities at the Nigerian Exchange (NGX) Limited, which has spurred questions from various quarters.
But in a statement issued on Friday, the management of FBNH said it was not aware of the businessman emerging as its new shareholder, though it pointed out this could have happened as its shares are always available for purchase at the market by anybody.
In the notice signed by the company secretary, Seye Kosoko, the bank said once it receives notification from Mr Otedola, it will promptly inform the regulators about it as required.
"The attention of FBN Holdings has been drawn to media reports today, October 2021, purporting that a certain individual has acquired a significant shareholding interest in FBN Holdings, therefore making him the majority shareholder of the company.
"As a listed company, shares of FBN Holdings are publicly traded and sale and acquisition of shares are expected in the normal course of business. We operate in a regulated environment, which requires notification of significant shareholding by shareholders to the company, where shares are held in different vehicles, further to which the company will notify the regulators and the public as appropriate.
"The company is yet to receive any notification from the individual mentioned in the media report of such acquisition. FBN Holdings will always notify the appropriate agencies and authorities whenever it receives any notice of significant shareholdings by the shareholders and the company's registrars," the disclosure read.
Femi Otedola Quietly Takes Over First Bank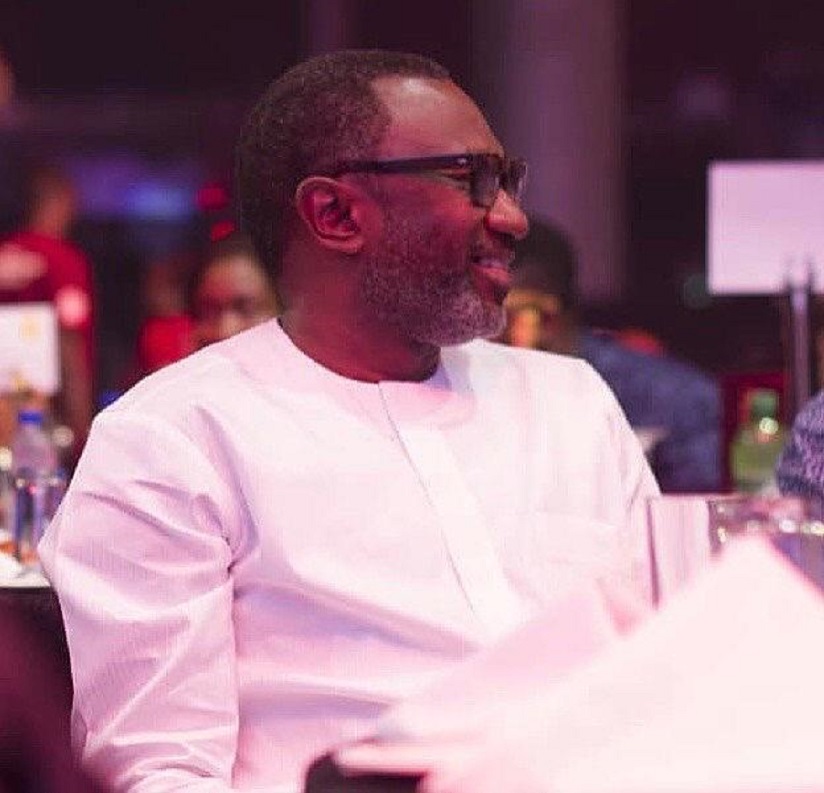 By Aduragbemi Omiyale
There are reports that a billionaire businessman, Mr Femi Otedola, is coming back into the capital market on a big scale a few years after he offloaded his stake in Forte Oil, 75 per cent, which later became Ardova Plc under its new owners.
It is believed that business mogul has pounced on the crisis at FBN Holdings Plc, the parent company of First Bank of Nigeria Limited, which also recently had a board crisis, to take over the company.
According to reports, which is yet to be independently verified by Business Post, Mr Otedola, son of a late Governor of Lagos State, Sir Michael Otedola, is now the single majority shareholder of the first generation lender in Nigeria.
He is said to have acquired N30 billion worth of the company's equities at the Nigerian Exchange (NGX) Limited, where the firm is listed.
In recent times, there has been an upward movement in the share price of FBN Holdings at the stock market and this has raised many eyebrows as some investors were asking what was driving the hike.
Mr Otedola is not new to the boardroom and it is believed that his entry into the banking space would cause a disruption and make him rub shoulders with renowned bankers like Mr Jim Ovia of Zenith Bank Plc, Tony Elumelu of United Bank for Africa (UBA), amongst others.
Some months ago, many observers were shocked when the Central Bank of Nigeria (CBN) sacked the boards of FBN Holdings and First Bank of Nigeria Limited and it was learnt that the financial institution has been on the life-support of the regulator.
The FBN Holdings board led by businessman, Mr Oba Otudeko was asked to leave and the CBN further ordered the bank to ensure that the debts owed by the directors, including Mr Otudeko, who sits on the board of Honeywell Flour Mills Plc, should be recovered.
A few months after this directive, shares of FBN Holdings and Honeywell have enjoyed a significant rise in value, causing people to ask questions.
If the latest information is correct, it would mean that Mr Otedola was likely the reason for the uptick witnessed in First Bank stocks at the exchange lately.
It means he will have a good representation on the board of the lender and turn its fortunes around.
First Bank is yet to officially inform the investing public about this development.
Heritage Bank in Debt Crisis, Reps May Order CBN Takeover
By Aduragbemi Omiyale
The banking industry in Nigeria may be plunged into another crisis if urgent steps are not quickly taken to address the issue so as to douse the looming tension.
Business Post reports that a few years ago, precisely in 2018, depositors and shareholders of Skye Bank were in a panic mood after the Central Bank of Nigeria (CBN) nationalised the lender to Polaris Bank Limited because of debts and the House of Representatives on Thursday raised an alarm that another financial institution, Heritage Bank, is allegedly swimming in huge debts.
The lower chamber of the National Assembly had invited the bank and its Managing Director, Mr Ifie Sekibo, to explain why the amount the company owes the federal government is more than its share capital, but he has failed to honour the request.
This action has infuriated the parliament, which has threatened to direct the CBN to take over the ownership of Heritage Bank if Mr Sekibo and the bank ignore their latest invite next Wednesday.
Mr Adejoro Adeogun, Chairman of the Adhoc Committee on Assessment and Status of All Recovered Loots, Moveable and immovable Assets from 2002 to 2020 by agencies of the federal government for Effective and Efficient Management and Utilisation, issued this threat at the resumed hearing of the committee yesterday.
"I need to send this message to Heritage Bank that we are not comedians here and we are not joking here. If Heritage Bank owes Nigeria more than its share capital, we will not hesitate to ask the National Assembly to write to CBN to take over Heritage Bank.
"They cannot be owing more than their share capital and feel too big to respond to invitations from the National Assembly. Clerk, you have to write them, give them till Wednesday next week. That is the last time we are going to give them," an angry Mr Adeogun barked.
Latest News on Business Post