Stanbic IBTC SME Lending: Enabling National Growth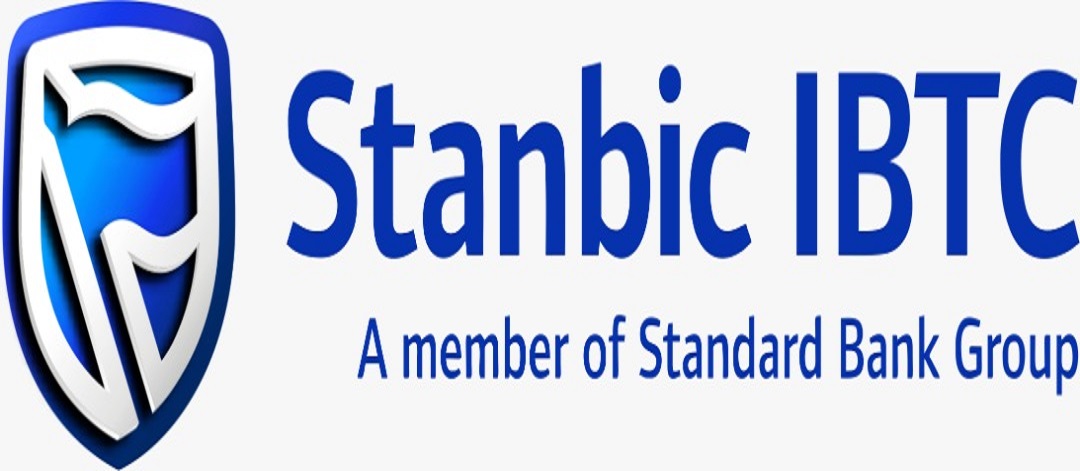 SMEs play a pivotal role in the growth of nations. They are significant contributors to job creation and economic development. According to Price Waterhouse Coopers, Nigerian SMEs contribute 48% of national GDP, account for 96% of businesses, and about 84% of employment.
Numbering about 41.5 million, they account for about 50% of industrial jobs and nearly 90% of the manufacturing sector, in terms of the number of enterprises. It is no news that SMEs are an important aspect of innovation and diversification.
The SME sector is promising if there is a strategic approach to investing in its growth. Not only will it help reduce the rate of unemployment, but it will also impact earnings positively and enhance capacity, culminating in economic growth.
Despite its vital impact on economic development, SMEs in Nigeria have operated under very stringent conditions. Capacity remains a huge problem, so is financing, as well as infrastructure: utilities, logistics, and so on.
Lately, the coronavirus pandemic has taken a heavy toll on the sector, giving way to business disruptions; hence, the need for SME operators to have access to funds and training that will continuously expose them to modern and innovative marketing methods cannot be overemphasised.
Understanding what is required is the first step towards providing an adequate solution. Stanbic IBTC understands the critical linkages provided by SMEs to industries and employment generation. Thus, the financial institution has developed solutions to help address some of the challenges in this segment. Stanbic IBTC has, for instance, built a reputation in capacity building for SMEs through the Stanbic IBTC SME Capacity Building Programme. The bank also continuously provides much-needed support in terms of skills acquisition and funding via tailored products.
The conception of this solution is geared towards encouraging SME growth in an ever-evolving economy. According to a World Bank report, Nigeria ranked 131 out of 189 countries in the 2020 Ease of Doing Business Index. This goes to re-iterate that access to finance is a key constraint to SME growth.
Helping SMEs meet short-time goals will go a long way in enabling their growth. For instance, Stanbic IBTC's SME loan is designed to boost working capital and bridge urgent cash flow needs.
This is all in the bid to support aspiring and emerging entrepreneurs in Nigeria to sustain their businesses while also facilitating the development of an enabling business environment and thriving ecosystem.
Furthermore, credit loan solutions enable SMEs to get loans with ease and convenience. It also offers benefits that include repayment flexibility and limited documentation with no collateral.
One thing to note about this solution is that the ease of accessibility to funds is impressive to help address urgent financial challenges faced by small and medium scale businesses in Nigeria. The temporary overdraft provides financial credits to both new and existing customers with a maximum loan repayment duration of 90 days.
The loan solution offers speedy, robust funds to prospective customers, including entrepreneurs seeking urgent funds or temporary overdrafts to cater to immediate business needs.
The bank has expressed its commitment to continue to develop a unique value proposition to support SMEs with transactional products: savings and investment solutions, lending products; insurance solutions; payment solutions, and wealth protection solutions underpinned by an investment in technology. This will make banking more accessible and help the sector players meet their bottom lines while contributing to the nation's growth and development.
Stanbic IBTC Bank's determination to harness the strong entrepreneurial culture of Nigerians remains evident as the financial institution continues to innovate to help build a vibrant SME sector.
MTN Assures Nigerians Affordable Financial Services as MoMo PSB Begins Operations
By Adedapo Adesanya
MTN Nigerian Communications Plc has announced that its fintech subsidiary, MoMo PSB Limited, has formally commenced commercial operations in the country.
In a notice on Thursday at the Nigerian Exchange, MTN said the development followed a successful pilot initiated on May 16, 2022, in commemoration of the launch of its GSM operations on May 16, 2001, and listing by introduction on the Nigerian Exchange Limited on May 16, 2019.
"Indeed, this is a key milestone in delivering the company's Ambition 2025 strategic priorities," the notice said.
The company said with an expansive agent network of over 166,000 active agents and digitized partnership infrastructure, MoMo PSB "is poised to enable millions of unbanked and under-banked Nigerians to access a wide range of financial service products.
"MoMo PSB will continue to scale its agent network in order to reach Nigerians across the country and remove friction from everyday payment by digitizing cash payment.
"By dialling *671# on any network, customers can open a MoMo wallet, send money to any phone number in the country and pay their bills.
"In addition, MoMo wallets in the future will enable Nigerians in the Diaspora to send money to any phone number in the country, an important feature given Nigeria's ranking as the destination for the highest remittance inflow in Sub-Saharan Africa."
The CEO of MTN Nigeria, Mr Karl Toriola, appreciated the support and guidance of the Central Bank of Nigeria (CBN) through the process and noted that this will help the country's financial inclusion.
"This is an important milestone for MTN Nigeria in our mission to support the government's drive towards financial inclusion in Nigeria. Not just for those in urban centres and markets, but also people in the rural and remote areas of the country who remain excluded from the financial system," he stated.
On his part, MoMo PSB CEO, Mr Usoro Usoro said: "Providing easy to use, accessible and affordable financial services to all Nigerians is essential to executing the CBN's financial inclusion strategy and digital inclusion agenda of the Minister of communications and Digital Economy.
"We look forward to playing our part and are excited about the opportunities to partner with relevant institutions across various sectors to co-create and expand access nationwide."
This is coming on the same day that MTN's rival, Airtel announced its subsidiary, SmartCash Payment Service Bank Limited (SmartCash PSB), has commenced operations in Nigeria.
Airtel Commences SmartCash Payment Operations in Nigeria
By Adedapo Adesanya
Airtel Africa has announced that its subsidiary, SmartCash Payment Service Bank Limited (SmartCash PSB), has commenced operations in Nigeria.
Services will initially be available at selected retail touchpoints, and operations will be expanded gradually across the country over the next few months.
Speaking on the development, Mr Segun Ogunsanya, Airtel Africa chief executive officer, said, "I am very excited to announce our commencement of operations for financial services in Nigeria through SmartCash PSB. This is the beginning of our journey to revolutionise the financial services landscape in the country.
"To help further digitise the economy, and most importantly to help bank the unbanked by reaching the millions of Nigerians who do not currently have access to financial services by delivering current and savings accounts, payment and remittance services, debit and prepayment cards and more sophisticated services."
This is coming less than one month after the Central Bank of Nigeria (CBN) granted the company the license to operate mobile money services in the country.
The licence will enable the telco to expand its digital financial products and reach the millions of Nigerians that do not currently have access to traditional financial services.
It will also be able to augment plans by the Nigerian Government, the CBN, and traditional financial institutions to further deepen financial inclusion in the country for the benefit of all citizens and the Nigerian economy.
Airtel Africa is a leading provider of telecommunications and mobile money services with a presence in 14 countries across Africa.
Advans La Fayette Microfinance Bank Introduces Education Loans
By Modupe Gbadeyanka
A leading microfinance bank supporting small businesses, Advans La Fayette Microfinance Bank Limited, has introduced education loans aimed to provide funding support to school owners and parents.
A statement from the small lending institution said the education loan products created for its customers are the Advans School Boost, Advans Eduloan and Advans Kiddies.
It was explained that the Advans School Boost is a product designed to provide working and investment capital for school owners, Advans Eduloan is to assist parents to pay their children's school fees with ease, while the Advans Kiddies is high-yield savings account to help parents save towards the future of their children while still earning interest.
According to the Marketing and Communication Manager of Advans La Fayette MFB, Mr Kayode Abraham, "The process of accessing the education loans is neither rigorous nor daunting."
"Simply visit our website: www.advansnigeria.com to complete the application form and receive the funds immediately, if eligible," he advised.
The Project Manager of Advans La Fayette MFB, Ms Fanny Belhomme, stated that, "Advans School Boost allows school owners to access loans up to N75 million to cover school expenses. The loan has a very competitive interest rate, a flexible repayment plan and no hidden costs.
"Parents can access up to N500,000 with the Advans Eduloan, to pay their children's school fees. The loan is easy to access, with a low-interest rate and flexible repayment plans," she added.
The Managing Director of the lender, Mr Gaëtan Debuchy, while speaking at the unveiling of the products at the Shoregate Hotels, Ikeja, Lagos, disclosed that the firm came up with the loan packages because "we recognised that lack of finance is one of the biggest banes of education."
"Emboldened by the fact that investment in quality education yields the best dividend, we created these products to offer solutions to the challenge. As a leading microfinance bank, we are focused on providing premium financial services to our customers," he added.
Advans Nigeria is a member of Advans Group; a leading international microfinance group currently serving over 1.1 million clients in 10 countries including Cambodia, Cameroon, Ghana, Democratic Republic of Congo, Cote d'Ivoire, Pakistan, Nigeria, Tunisia and Myanmar.
For more than 15 years, the bank has offered a complete range of financial services that has helped build over 4 million small businesses.
Latest News on Business Post