Again, Zedcap Emerges Best Brokerage Service Firm in Nigeria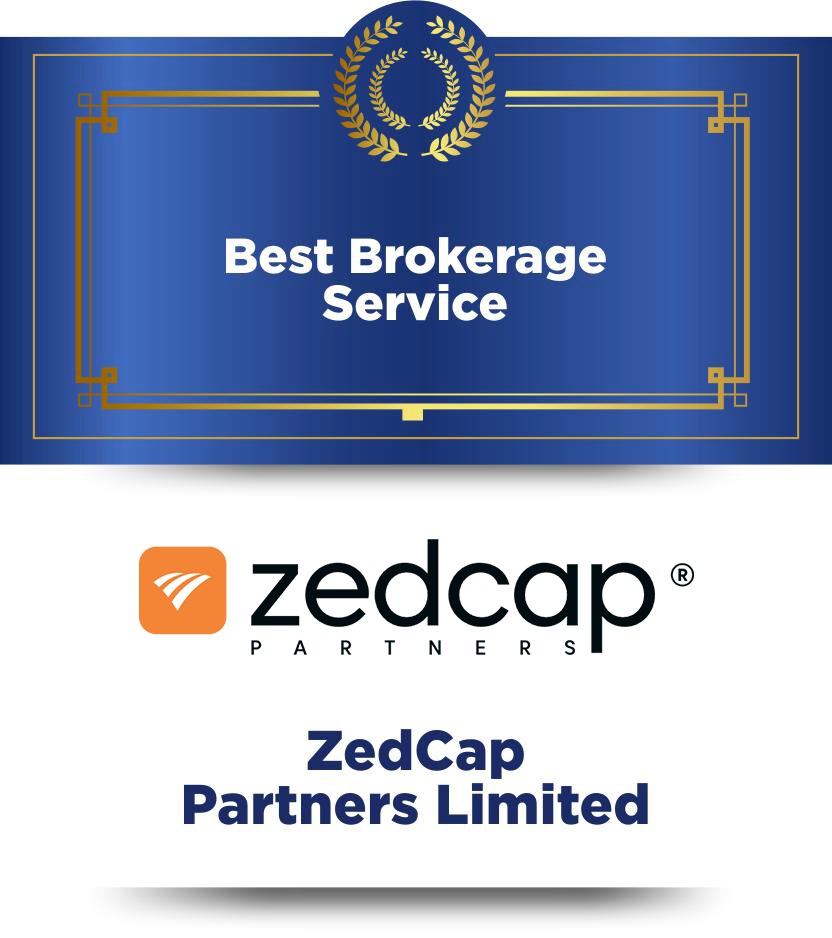 By Modupe Gbadeyanka
Zedcap Partners Limited (ZPL) has again been announced as the Best Brokerage Service Firm in Nigeria after clinching the same award last year.
The leading and largest interdealer brokerage company in the country got this honour at the 2020 FMDQ Gold Awards held over a week ago.
The Managing Director of the organisation, Mr Oluseyi Akinbi, described the accolade as a validation of the company's commitment to delivering best-in-class service experience to its dealer partners.
"We are continually striving for ways to improve everything that we do. Today, we have an exclusive partnership with GFI South Africa (Pty) Limited (a part of the BGC Group) to increase foreign participation in the Nigerian Capital Markets.
"We have also expanded our coverage of the Eurobond markets by onboarding with over 35 offshore banks, asset managers and brokers to bring best pricing and execution to our local institutional clients.
"As you know, this award recognises the hard work that goes on behind the scenes in bringing the World to Nigeria and also taking Nigeria to the World. We thank FMDQ for this recognition.
"On behalf of the management, I would like to dedicate this award to all members of our teams for their focus and determination. This will motivate us all to do more," he said.
The 2020 FMDQ Gold Awards, organised by the FMDQ Securities Exchange, was held virtually on Friday, November 6, 2020.
FMDQ is Africa's first vertically integrated financial market infrastructure (FMI) group, strategically positioned to provide seamless execution, clearing and settlement of financial market transactions across the debt capital, foreign exchange and derivatives markets, through the FMDQ Entities – FMDQ Securities Exchange, FMDQ Clear Limited and FMDQ Depository Limited – towards transforming the Nigerian financial markets through its GOLD (Global Competitiveness, Operational Excellence, Liquidity and Diversity) agenda.
NIPR Lagos to Hold 9th Stakeholders Conference August 18
By Adedapo Adesanya
The Lagos State Chapter, the premier branch of the Nigerian Institute of Public Relations (NIPR) in collaboration with Addefort Limited is set to host the ninth Lagos Public Relations Stakeholders' Conference.
In a disclosure on Thursday, the chapter said that the conference will address Leadership and Poverty Eradication at the MUSON Centre, Lagos on Thursday, August 18, 2022.
The Lagos Public Relations Stakeholders Conference is a bridge-building initiative to interact and proffer solutions to the social, political and economic challenges plaguing our nation.
This edition themed Conversations on Leadership and Poverty Eradication is expected to feature distinguished speakers including; the Governor of Lagos State, Babajide Sanwo-Olu; Mr Tony Elumelu, founder and Chairman, Heirs Holdings; and  Mr Umar Garba Danbatta, Executive Vice Chairman/ CEO, Nigerian Communications Commission (NCC).
Others are Mr Segun Ajayi-Kadir, DG Manufacturers Association of Nigeria (MAN); Mr Kayode Pitan, Managing Director, Bank of Industry (BoI); Mrs Tejumola Abisoye, Executive Secretary, Lagos State Employment Trust Fund (LSETF); Mrs Cecilia Bolaji Dada, Commissioner of Women Affairs and Poverty Alleviation, Lagos State and Dr Oluseye Ajuwon, Economist and Consultant, University of Lagos.
Speaking on the conference, the Chairman, Lagos NIPR, Mrs Comfort Obot Nwankwo, explained that the theme for this year's edition is timely, adding that the Institute is committed to setting agenda for stakeholders' engagement and lead the discuss to reawaken national consciousness.
She noted that eradicating poverty in all its forms remains one of the greatest challenges facing humanity; Nigeria is not an exemption, despite the efforts of government in the country, too many are still struggling for the most basic human needs.
On the part of Mr Olabamiji Adeleye, Conference Coordinator & Lead Consultant, Addefort Limited, participants at the conference will include; representatives from government, Public Relations practitioners, economic experts, the United Nations, embassies, corporate organisations, institutions, NGOs, HODs of relevant agencies, and the media among other stakeholders.
How to Choose an Ideal Price for Your Product
By Emmanuel Otori
The price of a product determines what customer segment would make demands for them and determines its classification as a luxury good or one for the middle class. There are many factors used in determining the price of a product or service and they can determine your market share.
The Price of Your Competition
Your competition comprises those who have been in the market and established a name, a growing brand, and a network, they could be a startup like you and already have a differentiating factor to make customers rethink should they consider switching to a different product.
You should consider your price range falling into what is affordable for both the existing and new products, therefore, making room for flexibility to accommodate the needed change when it arises. This shouldn't mean copying what the competition is doing, but watching the changes made by them can give a signal of not just holding the market share but also establishing new connections.
Your Suppliers or Service Providers
The supply chain is a key factor in the delivery of a superb product or service. Some organizations have created synergy with suppliers that make raw materials available all year round and at a stable price, and this helps with consistency, however, this would not always be the case as the price could change, transportation costs could increase or loss due to theft. A selection of suppliers with quality service, integrity and proximity to raw materials is the best bet that can make the product or service delivered at a reasonable price.
Packaging of Your Product
Most products are branded with materials that make the exterior attractive to the customer and take a percentage of what the selling price would be. The acceptance of the "going green" form of packaging that considers reduction in the use of polyethene is gaining recognition, if affordability for your company is fair, and then adopting a material that doesn't pose environmental hazards, is cheap and easily disposable would make a good price for your product.
Energy needs
Most businesses depend on the power grid for their energy needs and this is a recurring expense that needs to be put into the budget to avoid interruptions in power supply which would affect the day-to-day operations of your business. To complement your primary source of energy, it is of valuable consideration to put in place alternative sources of energy. In determining the overall cost used in producing your goods, the power supply is pivotal.
Cost of Goods
The cost incurred in making a product is referred to as the "cost of goods", which involves the expense of procuring raw materials, the wage of the labour force, processing, packaging and energy needs. This cost excludes transportation and distribution. Profit on any product or service can only be determined with accuracy when the COGS (Cost of Goods Sold) is known and leading to the possibility of making a sales forecast to know how many units of goods were produced and if all were sold, how much would be recorded as revenue.
7th African Brands Congress to Attract Critical Stakeholders
By Aduragbemi Omiyale
Some critical stakeholders in the branding industry will converge on Lagos Sheraton Hotels & Towers, Ikeja, Lagos on Friday, August 12, 2022, for the 7th edition of the African Brands Congress.
According to the organisers led by its convener, Mr Desmond Esorougwe, the theme for this year is Digital Technology AI & IOT: A Catalyst for Brands Growth.
The event is an annual fiesta of the best brains behind the most successful and sought-after African brands. It is meant to stimulate, motivate and excite the creativity in individuals as it is designed to educate, engage and inspire Brands Managers and professionals in the pursuit of best practices in brand building and value creation.
It is an appropriate platform used by stakeholders to discuss how brands in Africa can increase their global competitiveness. It is also used to enhance professional development skills in the area that are most relevant to the business community today.
The congress will provide hands-on skill-building experience for brands and the brand management community.
The focus of this one-day occasion will be to support establishments in the journey of excellence in brand building and discuss and influence the issues of sharing the African brands' future. The platform will provide an ideal opportunity for interactions among leading companies and keynote interactive discussions.
The programme is packaged by African Brands Media Ltd, a leading brands magazine providing opinions, research and news for all brand owners and industry players.
Latest News on Business Post