Ikeja Electric Upgrades Mobile App for Better Service
By Ashemiriogwa Emmanuel
Ikeja Electric Distribution Company has touched up its IE mobile app with advanced features to improve customers' experience and deliver better service.
The upgrade on the multi-purpose app was unveiled by the Chief Executive Officer (CEO) at the DisCo, Mrs Folake Soetan.
According to her, the new features on the IE app will allow for a seamless user experience such as making inquiries, checking and paying bills, reporting/resolving complaints and also contacting customer care representatives without visiting any of its offices.
"The upgraded IE mobile app comes with numerous functionalities that offer secured transactions, prompt services, and unique user-experience. It is a mobile app positioned as a one-stop-shop for customers to interact with Ikeja Electric for prompt responses," Mrs Soetan said.
She also added that the latest version of the app epitomizes the company's innovative approach in bringing development to the power sector and is part of Ikeja Electric's goal in using technology to deliver a quality customer experience.
"The latest IE mobile app is a demonstration that the company is forward-thinking, innovative and customer-centric. We are a vibrant brand. We are bold and excited to always aim for greatness in order to bring development to the power sector.
"We dare to consistently improve our services in order to improve customer experience and achieve better results," she said.
According to the Ikeja Electric CEO, the latest version of the mobile app is currently available for download on the Google play store for Android users, and iOS Store for iPhone users.
Business Post reports that new customers within the Ikeja Electric network can set up their accounts using their IE Account Number. This will allow them to verify their phone number, set and confirm passwords. It was also gathered that even unregistered users can still use the app to check information and resolve complaints.
German Firm Partners Freddy Hirsch Nigeria to Boost Food Innovation
By Sodeinde Temidayo David
In a bid to boost food innovation across West Africa, a German-based nutrition supplier, Symrise AG, has partnered with Freddy Hirsch Nigeria, a manufacturer of ingredients.
According to the statement issued today by Symrise AG, the partnership will focus on the development, launch and commercialization of transformational food products, which includes general seasoning, bouillon meat, snacks, and instant noodles.
Freddy Hirsch Nigeria, a leading West African manufacturer of ingredients and flavours, boasts world-class Research, Development, and Application laboratories and manufacturing facilities.
On the other hand, Symrise AG is a global multi-billion-dollar fragrance, care, flavour, and nutrition supplier present in over 100 countries.
According to the Sub Regional Director, Flavour Africa Middle East, Symrise AG, Mr Sofiane Berrahmoune, the company is set to deliver its products and services at a greater speed to market in Africa, and for this reason, has partnered with Freddy Hirsch Nigeria.
Symrise AG spokesperson further stated that the partnership will give the company deeper access to valuable insights about Africa's food industry.
This follows as increasing urbanization, rising incomes, a growing regional population, and evolving lifestyle changes are driving the African food flavour and enhancer ingredient market and increasing the consumption of processed foods and beverages.
The global flavour and fragrance market is projected to reach $36 billion in 2022 with Africa expected to play one of the biggest growth opportunities.
Also, according to a forecast for the period of 2020 to 2025, the Africa food flavour and enhancer market is foretold to witness a compound annual growth rate CAGR of 5.12 per cent as the continent proved to be a growing market.
Mr Berrahmoune concluded his statement by saying "together, we are stronger than ever, committed to co-create with Freddy Hirsch Nigeria, combining the best of our strengths and leveraging our strong global footprint with our winning local flexibility, market, and consumer understanding."
Also speaking on the partnership, the Managing Director of Freddy Hirsch Nigeria, Mr Kojo Brifo, expressed that his company is set to achieve its vision of creating authentic African flavours and tastes.
He noted that Freddy Hirsch has invested in a Research, Development, and Application laboratory and a manufacturing facility with world-class quality management systems, in West Africa.
Mr Brifo added that partnership with Symrise AG will provide an acceleration of flavour development across West Africa and will increase the creativity of customized flavours, help our customers attain speed to market, and enhance their operational agility.
Together, Symrise AG and Freddy Hirsch Nigeria are set to position themselves as the leading contributors to the evolution of the food and beverage industry in West Africa and the Middle East.
Bolt Commences Food Delivery Service in Nigeria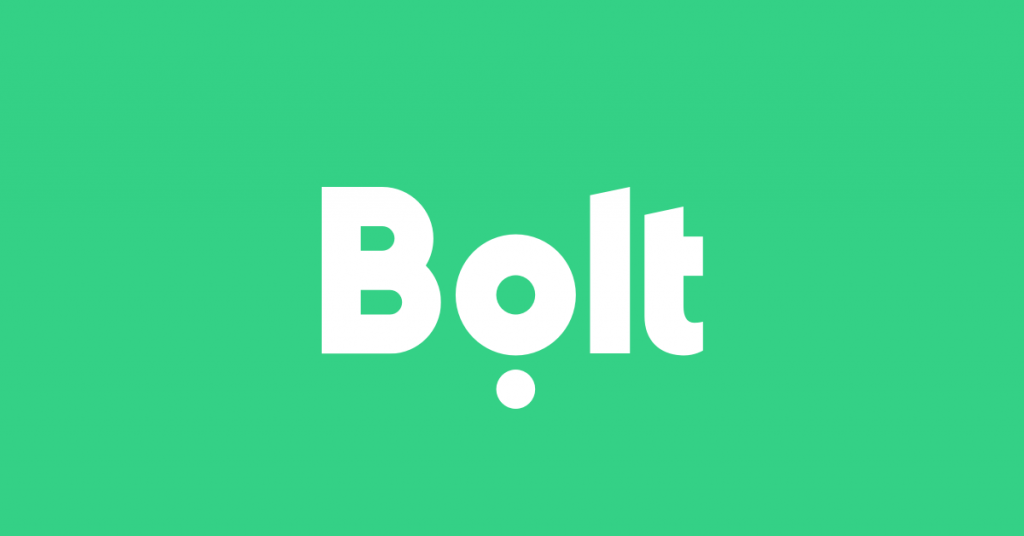 By Modupe Gbadeyanka
In order to offer good working conditions to food couriers and profit to restaurant partners, a leading ride-hailing platform in Africa, Bolt, has launched a food delivery service.
A statement from the company said the Bolt Food Delivery will offer customers competitively affordable, efficient food delivery service and help to provide easier access to daily essentials.
With over 30 million customers worldwide, Bolt has built its ride-hailing platform efficiently to offer the best service in the sector to drivers and riders, positioning the company as a leader in Nigeria's mobility sector. The company will now extend its expertise to food delivery to advance the sector with innovation and technology.
"We are excited to launch Bolt Food, which will allow Nigerians to order food from their favourite restaurants and receive it quickly and safely at their home or office," the Bolt Nigeria's Country Manager, Mr Femi Akin-Laguda, said.
"Our ride-hailing business is built on efficiency and easing mobility for riders while offering drivers a flexible opportunity to earn more income.
"Bolt is eager to bring this approach to food delivery and ensure that our partner restaurants benefit from our loyal customer base. This is also a way for us to augment the earning opportunities for Nigerians by contributing to the gig economy.
"We will ensure that it is worthwhile for couriers on the platform like drivers have benefited from our ride-hailing platform," Mr Akin-Laguda concluded.
The entrance of Bolt Food to Nigeria will help restaurants have a broader reach to customers, with Bolt acting as a reliable platform for affordable delivery and efficient service. At the initial stage of the launch, customers can only place food orders from more than 100 restaurants in Lagos Island. Bolt is looking to add new restaurants to the app daily while also expanding to other parts of Lagos soon.
To place an order, users can download the Bolt Food application on their smartphone, with an array of different restaurants and available menu options to choose from. The application also provides customers with various price ranges and an estimated delivery time. Initially payments will be paid by cash, and customers can specify the location for contactless delivery drop-offs upon order arrival.
Bolt Food was first launched in Estonia in August 2019. The service is also available in South Africa, Ghana and Kenya.
ICAN Rebrands for Greater Dynamism, Deeper Inclusiveness
By Aduragbemi Omiyale
For greater dynamism and deeper inclusiveness across generations, the Institute of Chartered Accountants of Nigeria (ICAN) has rebranded with a new corporate logo and visual identity.
At the unveiling of the new logo and identity at an event held on Wednesday at the Oriental Hotel, Lagos, the leading umbrella body of the accounting profession in Africa disclosed that the transformation signifies its leadership, resilience, indelible footprints, growth and dynamism.
Business Post gathered that ICAN, with this new beginning, has pledged its unwavering commitment to members and other stakeholders with a greater positive impact towards nation-building.
The institute said it was poised to promote professional excellence, deepen its advocacy and facilitate accountability and transparency across the economy.
Explaining the choices of the colours and the new identity, ICAN said the predominantly blue colour in the new logo evokes professionalism, trust, reliability, stability, depth, benevolence and vibrancy of the organisation.
It further said the green stripe at the bottom represents vitality, freshness, growth and youthfulness while the two white stripes evoke a feeling of dynamism, integrity, transparency and new roads leading to new places and horizons.
The new identity in alignment with global trends is modern, innovative and professional. It is designed to work effortlessly across digital and physical channels.
Speaking at the unveiling ceremony, the Deputy Governor of Lagos State, Mr Obafemi Hamzat, commended the leadership of ICAN on the rebirth while acknowledging the contributions of the institute and accounting professionals in national development.
According to him, "ICAN is maintaining its leadership in the profession and adapting equally well to the global disruptions, even coming out stronger and youthful."
In her speech, the president of ICAN, Ms Comfort Olu Eyitayo, stated said, "Today marks a new beginning as we consolidate the immense contributions of the founding fathers and past presidents of our noble Institute. The accounting profession is dynamic and they have firmly established a lasting legacy: the philosophy of keeping pace with the times."
"In 56 years, ICAN has sustained its enviable status as the most influential and prestigious professional accountancy institute in Africa.
"Our unmatched contributions to national development are the unique selling point that has accorded the institute its enviable position. The ICAN brand is not just the toast of employers, but the products of the Institute are distinguishing themselves across all sectors – public or private.
"Our gathering this evening is to witness the rebirth of ICAN. This rebirth further amplifies what we represent as an Institute: promotion of Accuracy and Integrity and the continuous and conscious drive to act in the public interest.
"We are here to witness the launch of the Institute into an era of greater dynamism and deeper inclusiveness across generations. We are here to celebrate the new face of ICAN for Greater Visibility and Impact," she enthused.
Latest News on Business Post