6 Important Things to Consider Before Trading Forex
Forex or foreign exchange is the largest capital market in the world. The average daily trading volume of the forex market is more than 6.6 trillion USD. This is much more than the average daily trading volume of global stock markets.
The significant rise in the number of forex traders since the start of the COVID-19 pandemic has boosted the trading figures remarkably, with most of the brokers have reported their highest trading volumes in 2020 & 2021.
Nigeria, South Africa, and Kenya are countries that have witnessed the highest increase in participation from retail traders in Africa.
One of the main reasons for growth is the ease of access with which these Trading apps are available. A major percentage of the young traders have traded forex & other instruments via mobile apps.
Forex currency pairs are available to trade in Nigeria through various online forex brokers. These brokers offer easy-to-use trading platforms & apps for newbies with an interface that encourages trading. This is not really a good situation as it promotes reckless trading too.
Also, due to a substantial rise in the demand for online forex brokers, the scammers and conmen have also utilized the opportunity to scam the uninformed and inexperienced traders. Forex trading scams are at an all-time high throughout Africa and traders need to consider certain aspects before choosing a forex broker in Nigeria.
Here are some things to consider before you trade forex.
1.      Regulation
Retail forex trading via online brokers is unregulated in Nigeria.
The Securities and Exchange Commission of Nigeria (SEC) has issued several warnings about the risk involved in trading forex. However, it is not illegal to trade CFDs & forex online in Nigeria.
Trading forex in Nigeria is not illegal but traders are doing so at their own risk. As forex is not yet regulated in Nigeria, individuals involved in forex trading need to take more precautionary measures and choose wisely.
No local regulatory authority in Nigeria regulates or overlooks the forex market and the activities of the forex brokers. Some of the major forex brokers in Nigeria have regulations from top-tier authorities like FCA of the UK, FSCA of South Africa, and ASIC of Australia. However, some forex brokers in Nigeria do not have any regulatory license or are only licensed through offshore regulators. Such Offshore brokers with no licenses are more likely to be fake and must be avoided.
In case of lack of regulation in Nigerian, Broker's regulation from top-tier regulatory authorities ensures the safety of your funds. Any malpractice or complaint against a regulated broker can be reported to the regulatory authority.
Past records of registered complaints can also be checked for the regulated brokers. Every regulatory license of the forex broker will have a license number that can also be cross-checked from the regulatory authority for authenticity.
Trading forex in Nigeria via an offshore broker can be very risky as no complaint can be registered in case of deceit. This increases the third-party risk substantially making forex trading even riskier.
2.      Scams Related to Forex & Investments
It is important to have a look at the types of scams that have been committed against investors in Nigeria. The recent scam MBA Trading Limited had estimated to have cost unsuspecting investors Billions of Naira.
Most of these scams in general have nothing to do with the forex & other capital markets but are scammers and conmen taking duping inexperienced investors.
Scams related to the forex and cryptocurrency market are at an all-time high in Nigeria. Traders need to take every possible measure to avoid falling into the traps of scammers.
Many fake agents or brokers may reach you with unsolicited investment advisory and force you to make quick deposits. They may gain your interest by promising unrealistic returns and illogically low-risk factors. Traders and investors must know where their hard-earned money is going and what are the risks associated with it.
Traders and investors in Nigeria must ensure the authenticity of the regulatory license held by the broker. The chosen forex broker must have at least one top-tier regulatory license. This greatly reduces the chances of scams by the broker and ensures safety.
Besides checking the license, traders must also stay aware and look out for red flags that signal a scam. Common red flags include delaying withdrawal, forcing to buy or sell, changing fees, asking for too many documents, etc.
3.      Currency Pairs
Forex trades can only be executed with a pair of currencies. One currency in the pair is bought and sold while the other is exchanged in return for the purchase or sale of the pair.
For example, in EUR/USD currency pair, EUR can be bought or sold in return for USD. Or vice versa.
The price movement in each of the currency pairs depends on different factors which need to be analyzed fundamentally and technically. All the factors that can affect the prices of currency pairs need to be well understood before dealing with them.
The micro and macro-economic factors, geopolitical factors, inflation, and many more aspects of the countries need to be looked out before trading any currency.
Many newcomers in the market seek for the most volatile currency pairs to make quick returns or the ones that are traded the most or suggested by someone. Currency pairs in forex trading must only be selected after detailed inspection and analysis of price movement. Trading with unknown instruments without analysis or understanding is similar to gambling that includes a high risk of losing.
4.      Leverage and Margin Trading
Leverage is a feature offered by forex brokers that allow traders to open bigger position with a smaller deposit. This allows them to gain high returns but if the price moves against the anticipation, the loss can be much severe.
In many situations, traders can lose all the deposited amounts due to high leverage. The amount required in the account to open a position is called margin money.
For example, a broker offers a leverage of 1:500 in Nigeria. To open a buy position on 1 standard lot (i.e., 100,000 units), the trader requires only $200. If the price moves up by 10 pips, profits will be $100 but if it moves down by 10 pips then the loss will be $100, which is 50% of your capital.
Some brokers offer negative balance protection in which positions are automatically closed if the account balance reaches zero. Trading with brokers that do not offer negative balance protection is riskier as the account balance can go in negative.
Higher leverage can increase profits with lower deposits but it also increases the risk factor exponentially. Leverage in forex trading should only be used with the proper understanding of its consequences, and you must never use more than 1:20 leverage on forex.
5.      Trading Strategy and Planning
Forex trading requires planning and a lot of research. Experienced traders always follow a trading strategy and keep improvising it to increase success rates, and their wins when they are correct in their analysis.
Trading without a plan and strategy is similar to searching for treasure without a map. Trading without planning is gambling with very high risk due to leverage.
The analysis of forex price movement can be done fundamentally and technically. Using analysis techniques can provide better trading ideas and increase success rates in trading.
Traders in Nigeria should make a financial plan with a realistic objective and develop strategies that can help in achieving the objective. Most of the new traders unlike experienced traders lack the discipline to follow a particular trading strategy or plan.
Traders must remain emotionally strong and take decisions according to financial objectives and analytical judgment. Trading decisions driven by emotion or unsolicited advisory must be avoided.
You should not choose the broker or trading instrument just because your friend or a family member has chosen it.
6.      Demo Account
The strategies can be developed and tested before implementation with real currency.
Most forex brokers and fintech websites offer a demo forex trading account where new as well as experienced traders can test their strategies with virtual currency.
These demo accounts are available for free and can also allow traders to know which market or instrument is good for them. The demo account can also help you learn & understand basic terminologies, use Risk management features like stop-loss, limit order, etc.
The risk involved in the capital markets and the possible amount that can be gained or lost can also be calculated.
Nigeria's Crude Oil Refining Capacity to Hit 1.2 million bpd in 5 Years—NCDMB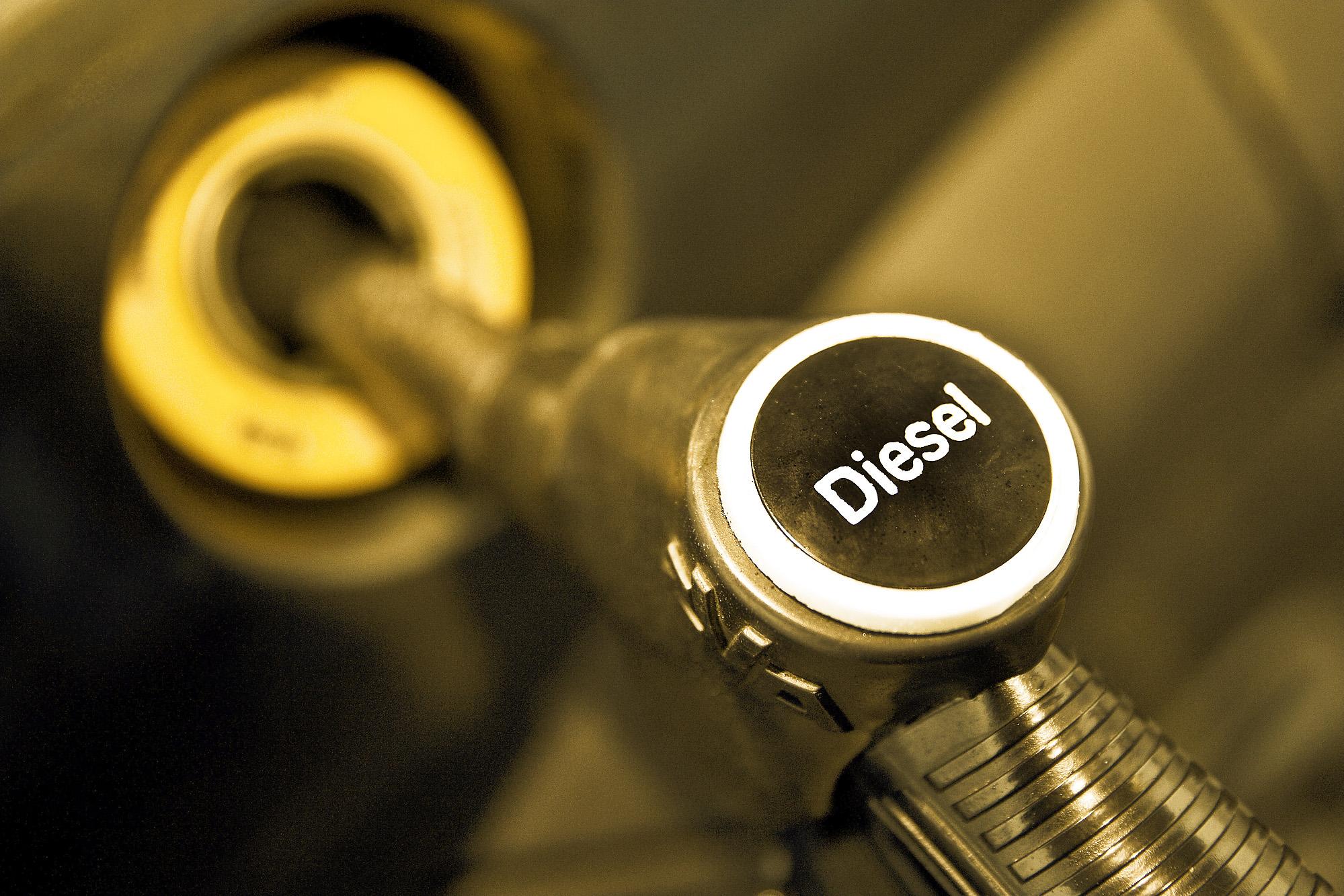 By Adedapo Adesanya
The Nigerian Content Development and Monitoring Board (NCDMB) has expressed optimism that in the next five years, crude oil refineries in the country would be able to refine not less than 1.2 million barrels per day.
The Executive Secretary of the organisation, Mr Simbi Wabote, while speaking at the maiden NCDMB Nigerian Content Midstream/Downstream Oil & Gas Summit in Lagos themed Towards Maximizing Potentials in the Midstream and Downstream Oil & Gas Sector – A Local Content Perspective, said, "About 400,000 barrels per day is expected from the rehabilitation of NNPC refineries in Port Harcourt, Warri, and Kaduna using target performance of not less than ninety per cent of nameplate capacity.
"The Greenfield element of the roadmap covers the mechanically complete 650,000 barrels per day Dangote Refinery in Lagos and the 200,000 barrels per day BUA Refinery in Akwa Ibom state."
He disclosed that the NCDMB has partnered with major operators in the industry such as NNPC, Waltersmith, Azikel, and Atlantic Refinery among other stakeholders to help grow domestic refining capacity.
Mr Wabote also said that Nigerian content is targeted to achieve 70 per cent in the Nigerian oil and gas industry by the year 2027.
"Based on our 10-year strategic roadmap to achieve 70 per cent Nigerian Content target in the Nigerian oil and gas industry by the year 2027, the midstream and downstream sectors of the industry represent key areas to derive and extract value to meet our set target," he said.
According to Mr Wabote, there is an opportunity to maximize potential in the midstream and downstream sectors of the oil and gas industry, especially in the area of employment, entry barriers for businesses, and profit margin in the LPG value chain, energy security and social impact.
"It is important to highlight that this development goal goes beyond the oil and gas but has linkage to other sectors of the economy covering construction, ICT, agriculture, Research and Development, Education, and others.
"NCDMB is serving as a catalyst to enhance the realization of the refining roadmap," the NCDMB boss stated.
He also emphasized the importance of the completion of projects undertaken by the board and partners, saying, "There is no doubt that these giant strides in the midstream and downstream sectors of the oil and gas industry are indeed the envy of many African countries. It is however important that we finish off the projects under development so that the associated values and opportunities could be realized."
"The need to share investment and skills across the borders within Africa, indigenous research and development, funding structure for hydrocarbon projects, and others were key factors identified as focus areas to ensure our readiness to take our destiny in our hands.
"I am delighted that APPO has signed an MOU with Afrexim Bank to set the ball rolling in addressing the funding challenge," he added.
Identity Management System Will Reduce Unclaimed Dividends—SEC
By Aduragbemi Omiyale
The Securities and Exchange Commission (SEC) has expressed confidence that the identity management system being developed for the Nigerian capital market will reduce the problems of unclaimed dividends.
The high unclaimed dividends in the system have been a source of worry for the regulator, prompting the introduction of the e-dividend mandate, which made it possible for shareholders to receive their cash rewards directly into their bank accounts.
One of the issues discovered to be fuelling the fallow dividends is the identity management crisis and to eliminate this, SEC is coming up with an initiative to allow investors to regularise their shares bought with different identities into a single account.
Over the weekend, the Director-General of SEC, Mr Lamido Yuguda, received members of the Committee on Identity Management for the capital market in Abuja and he described identity theft as a fraudulent practise of using another person's name and personal information to obtain shares, credit and loans, among others.
He added that the commission decided to engage relevant stakeholders in a bid to resolve issues of identity management to tackle the problem of unclaimed dividends.
According to him, the problem of unclaimed dividends has to do with identity management, hence, the efforts to harmonize various databases of investors and facilitate data accuracy in the market as well as increase investors' education to stem the trend.
Mr Yuguda, who expressed satisfaction with the work of the committee so far, added that stakeholder engagements would commence in earnest to ensure the success of the project.
While thanking the members of the panel for lending their support and resources to the project, he also expressed confidence in the success of the scheme that it would build a greater Nigeria and impact unborn generations.
In his remarks, the Chairman of the team, Mr Aigboje Aig-Imoukhuede, commended the agency on the recent release of Rules on Issuance, Offering Platforms and Custody of Digital Assets, saying that it was a step in the right direction.
Mr Aig-Imoukhuede said the committee's work had exposed the need for standardization of systems within the Nigerian capital market that would support Open Finance which the SEC can drive, adding that the SEC could leverage on the committee to develop the framework for the Nigerian capital market.
According to him, "The committee had clearly defined the task ahead in a roadmap and also identified that the project would be carried out in stages supported by a consultant with recourse to the SEC on a regular basis.
"The committee is committed to ensuring that the customer journey for investors is such that would cause a revolution in the Nigerian capital market, thereby making our market attractive to the tech-savvy and younger generation."
LBS, NowNow Unveil Financial Literacy Initiative
By Modupe Gbadeyanka
A financial literacy initiative designed to drive financial inclusion growth in Nigeria has been unveiled by the Lagos Business School (LBS) and NowNow, a leading African B2B and B2C fintech company.
The LBS is embarking on this project through its Sustainable Inclusive Digital Financial Services (SIDFS). The fintech will use this programme to ensure smart financial planning and reach its customers, especially those who do not have bank accounts.
"We strongly believe that financial inclusion should be complemented by financial education. In this regard, we are excited to partner with the SIDFS of the LBS to provide financial literacy directly to Nigerians.
"Our partnership with SIDFS is critical to moving the financial inclusion needle to ensure citizens have the necessary knowledge and skills to use financial services," the Partnership Director of NowNow Digital Services, Mr Lekan Akinjide, stated.
The Programme Lead at SIDFS, Olayinka David-West, disclosed that; "Since 2016, LBS' Sustainable and Inclusive Digital Financial Services has supported the financial services ecosystem with rich evidence-based insights, particularly about women, youths, and rural dwellers, who are the most excluded groups.
"Research shows that financial literacy is a driver of financial inclusion and providing financial education can produce outstanding results in the quest to integrate excluded people into the formal financial system.
"We are excited to work with NowNow to improve financial literacy among Nigeria's most excluded demography and look forward to the impact and outcome of our collective efforts."
The LBS, with the support from Bill and Melinda Gates Foundation, launched the Sustainable Digital Financial Services Project in Nigeria in 20152016.
The initiative engages in research and advocacy projects with the goal of creating an inclusive ecosystem for financial services and understanding.
The SIDFS supports the development and promotion of sustainable solutions to Nigeria's financial inclusion challenges and helps more Nigerians access financial services.
In partnership with SIDFS, NowNow will adapt the content into an easily digestible format for specific audiences. The fintech company aims to bridge the gap between the banking system and the unbanked population by providing educational content through different channels to raise awareness and establish financial inclusion.
NowNow's mission is to deliver best in class financial services to SMEs, banking agents and consumers, and provide financial empowerment to Africans. The long-term partnership would be in phases with the initial offering focused on women before expanding to youths and then to other sub-categories.
The strategy to focus on women at the initial stage is informed by the statistics that they form a greater percentage of the financially excluded groups and are more excluded from the formal sector in comparison to the other groups.
Latest News on Business Post