Brent Nears $60 Per Barrel as Market Extends Bullish Run
By Adedapo Adesanya
Brent crude continued to shoot towards the $60 per barrel mark on Friday, posting further gains following a recent bullish trend supported by economic revival hopes and supply curbs.
At the trading session, the international benchmark futures gained 65 cents or 1.1 per cent to trade at $59.49 per barrel, while the United States' crude benchmark, the West Texas Intermediate (WTI) crude, moved up by 1.35 per cent or 76 cents to trade at $56.99 per barrel.
The major reason for the recent bullish performance is based on the Organisation of the Petroleum Exporting Countries and its allies (OPEC+) agreeing to keep curbing their output amid optimism on COVID-19 vaccine breakthroughs.
The rollout of COVID-19 vaccines is fuelling hopes of lockdowns being eased, boosting fuel demand. However, there are valid expectations that oil consumption will not return to pre-pandemic levels until 2022.
The gain was further reiterated by a moderate rebound in US employment growth in January although job losses in the prior month were deeper than initially thought, underscoring an urgent need for additional relief money from the government.
President Joe Biden's drive to enact a $1.9 trillion coronavirus aid bill gained momentum on Friday. The House and the Senate looked to pass a coronavirus relief bill within two weeks using a budgetary tool that would allow Democrats to get the $1.9 trillion plan to fly without any Republican votes.
According to reports, the Senate passed a budget resolution early Friday after a marathon of votes on dozens of amendments.
The US President noted that he would have preferred to work with Republicans but had they not insisted on a far smaller, $600 billion proposal.
Further boosting the market, a weekly supply report showed a drop in US crude inventories to their lowest since March, suggesting that output cuts by OPEC+ producers are having the desired effect.
It was reported that the Energy Information Administration (EIA) published a crude oil inventory draw of 1 million barrels for the last week of January.
On its part, the American Petroleum Institute (API) estimated crude oil inventories had fallen by 4.26 million barrels.
UPDC Declares Loss in 2020 as Revenue Declines 23%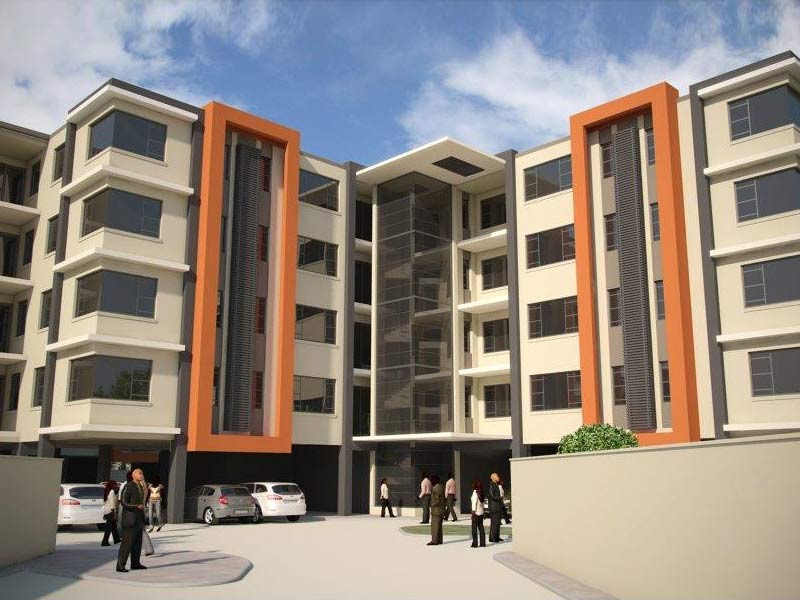 By Dipo Olowookere
All seems not to be well with UAC Nigeria Property Development Company (UPDC) Plc, going by its financial statements for the year 2020.
During the period, the revenue generated by the organisation reduced by 23 per cent to 1.7 billion from N2.2 billion as a result of the decline in the rental income and others.
The results also showed that there was a reduction in the cost of sales to N1.7 billion from N3.0 billion, leaving the organisation with a gross loss of N79.5 million, lower than a gross loss of N878.1 million a year earlier.
Also, the selling and distribution expenses reduced to N61.2 million from N104.9 million, while the administrative expenses rose to N881.5 million from N520.8 million, with the other operating income jumping to N146.6 million from N34.9 million due to the higher income earned through legal fees on disposal of UPDC REIT property, search fees, and sale of scrap items.
Business Post reports that the firm recorded an operating loss of N713.0 million better than N1.3 billion recorded in 2019, while the finance income improved by 551.9 per cent to N35.2 million from N5.4 million.
The financial results showed that the interests paid by UPDC on loans obtained amounted to N1.5 billion, lower than N2.6 billion of the preceding year, while the net finance cost stood at N1.5 billion in contrast to N2.6 billion in 2019.
With an operating loss before impairment of N3.2 billion versus N3.3 billion in 2019 and a fair value gain/(impairment of disposal group held for sale of N2.9 billion, UPDC closed the accounting year with a loss before tax of N262.7 million compared with N16.2 billion pre-tax loss in 2019, while the loss for the year was N605.9 million against N15.9 billion loss a year earlier.
In view of the performance of the company, the board did not recommend the payment of dividend to the shareholders.