Brent Soars on Iraq Supply Concerns, Ease in Banking Crisis
By Adedapo Adesanya
The price of Brent crude futures rose by 1.3 per cent or 99 cents to $79.27 per barrel on Thursday as banking crisis fears further eased and no resolution in sight yet for the cut-off of the flow of Iraqi Kurdistan oil to Turkey.
Also, the US West Texas Intermediate crude rose by 1.9 per cent or $1.40 to $74.37 per barrel as producers shut in or reduced output at several oilfields in the semi-autonomous Kurdistan region of northern Iraq following a halt to the northern export pipeline.
About 400,000 barrels per day have been cut off with the pipeline shutdown over an international arbitration ruling in favour of Iraq against Turkey,  and this continues to put upward pressure on oil prices.
Likewise, fears that may linger about the potential broader economic impact in the aftermath of the failure of Silicon Valley Bank (SVB) and Signature Bank, as well as the share crash and rescue bid for giant Credit Suisse, and pressure on other regional banks in the US appear to be easing.
Also supporting prices was a Wednesday report from the US Energy Information Administration (EIA) that crude oil stockpiles in the world's largest producer fell unexpectedly in the week of March 24 to a two-year low.
Crude inventories dropped by 7.5 million barrels, compared with expectations for a rise of 100,000 barrels.
These factors offset bearish sentiment after a lower-than-expected cut to Russian crude oil production in the first three weeks of March, as numbers showed that there was a 300,000 barrels per day production decline compared with targeted cuts of 500,000 barrels per day, or about 5 per cent of Russian output.
Markets are now waiting for the US spending and inflation data due on Friday and the resulting impact on the value of the US Dollar, which impacts oil prices.
Also driving oil prices Thursday have been statements ahead of a planned meeting of the Organisation of the Petroleum Exporting Countries and its allies (OPEC+) on Monday, where delegates have indicated that the 23-man cartel will likely stick to its current production cut plan.
Despite the low prices prompted in part by the banking crisis fears, analysts noted that OPEC+ would stay the course and not react by reducing output further.
Tinubu Promises Unified Exchange Rate, Lower Interest Rate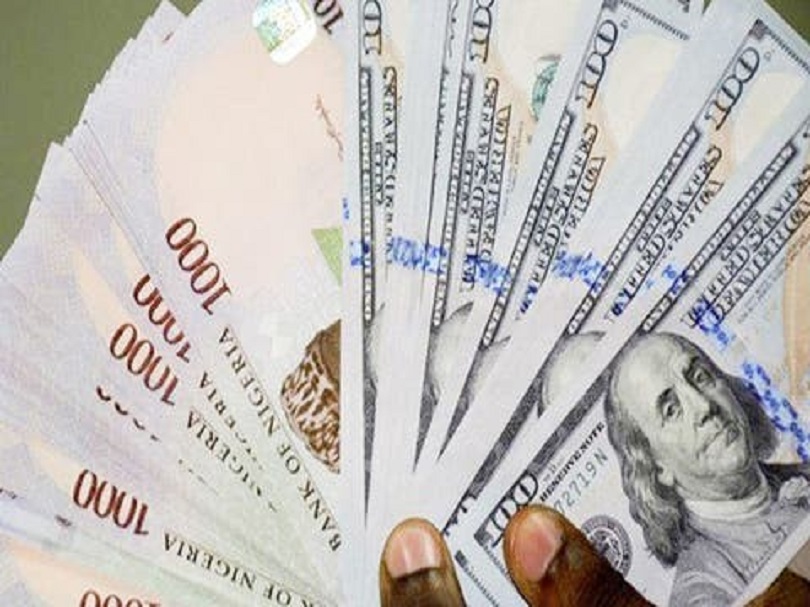 By Adedapo Adesanya
Nigeria's new president, Mr Bola Ahmed Tinubu, has promised to unify Nigeria's multiple exchange rate regimes in an effort to tackle the lingering forex crisis in the country.
The President made the disclosure during his inauguration on Monday, May 29, at Eagle Square in the nation's capital, Abuja, after he took the oath of office earlier this morning.
Speaking on his agenda for the next four years, Mr Tinubu said his administration would seek to bring the different exchange rate regimes being operated across the country's FX channels under a single regime.
It is, however, not clear which of the channels will be the official exchange rate, but many analysts, which Business Post spoke to, believe that the disparity in the rates at the official and parallel market will make the latter the obvious choice.
Mr Tinubu's promise aligns with that of the International Monetary Fund (IMF) and the World Bank, which warned that for the country to fix its economy, it must increase the tax rates, especially the value-added tax (VAT), from 7.5 per cent to double digits, adopting a single exchange rate regime, remove subsidies on petrol, and raising the benchmark interest rate to curb inflation, which is now at 22.22 per cent.
The new President also promised to do all within his power to ensure that there is a reduction in the country's high-interest rate.
The current benchmark interest rate of Nigeria is 18.5 per cent. It was raised from 18.0 per cent a few days ago after the Central Bank of Nigeria (CBN) held the 291st monetary policy committee (MPC) meeting in Abuja.
Experts warn that this will lead to an increase in lending rates and worsen the uncompetitiveness of the Nigerian economy.
Mr Tinubu noted that his administration would work towards a single-digit lending rate to allow for more investment into the country in order to boost the performance of Africa's largest economy.
"Monetary policy needs a thorough housecleaning. The Central Bank must work towards a unified exchange rate. This will direct funds away from arbitrage into meaningful investment in the plant, equipment and jobs that power the real economy.
Interest rates need to be reduced to increase investment and consumer purchasing in ways that sustain the economy at a higher level," Mr Tinubu said.
Panic as Queues Return to Petrol Stations After President's Announcement
By Dipo Olowookere
Nigerians may have to undergo another round of hardship as queues returned to petrol stations on Monday shortly after President Bola Tinubu announced the removal of fuel subsidy.
Mr Tinubu was sworn-in as the 16th President of Nigeria today after the tenure of Mr Muhammadu Buhari expired.
During his inaugural speech, the new leader of the country emphatically said the regime of the federal government paying to make Nigerians get the product at a cheaper price was gone.
This caused some consumers to rush to the filling stations to buy petrol at the current official price of N184 per litre.
Due to this panic buying, several queues were witnessed by Business Post at some of the petrol stations selling the product in Lagos.
It was observed that in a few places where petrol was being dispensed to customers, motorists formed long queues, while those buying in Jerry cans flooded fuel pumps.
As of the time of filing this report, some of the petrol stations earlier selling to customers have stopped dispensing the product.
Some of the consumers who spoke with this newspaper blamed Mr Tinubu for the situation, saying he was not supposed to announce the subsidy removal on his first day in office.
They claimed his statement was vague as it did not specify when the subsidy would be removed, giving oil marketers the opportunity to hoard the product to monitor the market sentiment.
During his campaign, Mr Tinubu said his administration would remove petrol subsidy to free up funds to stimulate the economy.
At his inauguration today, the President said, We commend the decision of the outgoing administration in phasing out the petrol subsidy regime which has increasingly favoured the rich more than the poor.
"Subsidy can no longer justify its ever-increasing costs in the wake of drying resources. We shall instead re-channel the funds into better investment in public infrastructure, education, health care and jobs that will materially improve the lives of millions."
MultiChoice Develops Integrated Payment Platform

By Adedapo Adesanya
MultiChoice Group, the owners of DStv, has announced a joint venture with Rapyd and General Catalyst to develop an integrated payment platform for Africa called Moment.
In a statement, the company said Moment would offer expanded payment infrastructure for businesses across Africa to help them collect and make payments easier, quicker, and more affordable in any manner that their buyers or suppliers prefer.
Moment, according to Multichoice, will also offer additional options for consumers to spend and save money more wisely.
"The aim is to transform the African payments landscape by making digital payments more accessible and reliable for domestic, cross-border, and global payments," the statement said.
Speaking on this, Mr Calvo Mawela, MultiChoice Group CEO, expressed excitement about the venture with Rapyd and General Catalyst.
"It will address the need for an accessible and reliable payment platform for many small businesses and millions of consumers in Africa. Investing in this venture is a logical progression for us, as we already process payments every month from 22 million households across 50 countries in Africa. Moment fulfils our strategy to expand our ecosystem by investing in adjacent businesses that provide scalable services underpinned by technology," he said.
Moment will consolidate the $3.5 billion in payments that the MultiChoice Group processes annually to expand options for subscribers and make payment processes efficient, as well as extend Africa's most complete payment network to African and global businesses.
"We are thrilled to be able to partner with MultiChoice and our network partners to provide Africa's most complete payment platform for businesses through Moment. Africa is one of the most exciting markets in the world – with tremendous opportunities to expand the use of digital payments, drive cash payments to real-time digital payments, and capitalise on the tremendous entrepreneurial drive of African businesses," added Mr Arik Shtilman, CEO of Rapyd.
"Africa represents one of the most exciting investment opportunities for global investors. Over the next 20 years, most of the population growth of the world will be happening in Africa, along with increasing urbanisation. African consumers and businesses are not only moving business online but will be the labour force for the world across the next 20 years," added Mr Adam Valkin, Managing Director at General Catalyst Partners.
The long-term plan is to provide the infrastructure for pan-African payments for the 44 million small businesses operating on the continent. It is also to turn the 90 per cent of retail transactions that are currently taking place in cash into digital payments.
Moment also aims to make digital transactions more accessible to the 350 million consumers that are underbanked or not banked at all.
Moment's long-term service offering includes providing payments across 40+ countries in Africa through 200+ locally preferred payment methods to collect, disburse and manage risk; driving adoption of PayShap, TCIB, NQR, and other real-time payment methods across all markets; and facilitating global-Africa trade for importers and exporters with virtual accounts in 40+ currencies and local payments in 130+ countries.
Others include payment tools, deep inventory to sell, and financial services for micro-entrepreneurs and SMEs and offering consumers payments, savings, and rewards.
"Moment gives MultiChoice another opportunity to make a meaningful contribution to the economic development of the African continent. It will play a key role in accelerating cash-to-digital payments for all consumers and businesses and making the continent more investment ready for global players by connecting payments from Africa to the world," Mr Mawela added.
Latest News on Business Post