CSCS Stocks Depreciate for Second Straight Session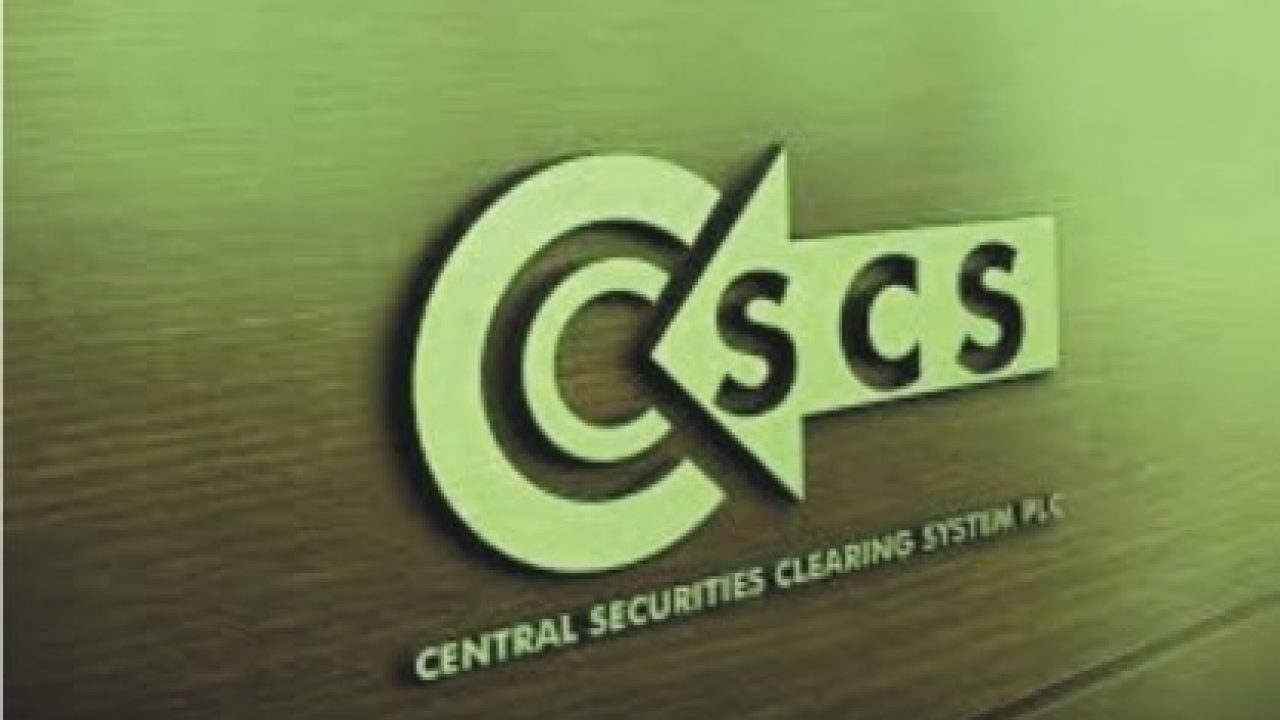 By Adedapo Adesanya
Equities extended their invitation to the bears for the second straight day at the NASD Over-the-Counter (OTC) Securities Exchange on Friday, September 11, declining by 0.27 per cent.
The slide can be attributed to another day of loss made by the Central Securities Clearing Systems (CSCS) Plc. The share price of CSCS reduced by 28 kobo or 2.02 per cent to trade at N13.57 per share compared to N13.85 per share it closed the day before.
This brought down the NASD Unlisted Securities Index (NSI) by 1.9 points yesterday to 712.54 points from 714.44 points of the prior session.
In the same pattern, the market capitalisation was trimmed by N1.4 billion to N523.41 billion from N524.81 billion it closed on Thursday.
During the session, stocks worth N1.7 million were exchanged at the bourse by investors, 4.9 per cent lower than the N1.8 million worth of securities exchanged at the preceding session.
There were four deals made at the week's final trading session, 33.33 per cent or one deal higher than the three deals recorded at the unlisted securities market on Thursday.
Business Post observed that the four deals were executed on two companies; CSCS Plc with three deals and Niger Delta Exploration and Production (NDEP) Plc with one deal.
These transactions yesterday were done from 106,050 units of stocks bought and sold by market participants, 19.7 per cent lower than the previous session's 132,000 units of shares.
At the close of business, ARM Life Plc remained as the firm with the most active stock (year-to-date) with 7.4 billion units of its shares worth N4.6 billion. It was followed by CSCS Plc, which has traded 201.7 million units valued at N2.7 billion and Food Concept Plc, which has transacted 125.1 million units of its shares worth N88.1 million.
Equally, ARM Life Plc remained as the most traded stock by value (year-to-date) with 7.4 billion units of securities worth N4.6 billion, while NDEP Plc was in second place with 8.8 million units valued at N2.7 billion, with CSCS Plc trading 201.7 million units worth N2.7 billion.
Wema Bank, Champion Breweries Weaken Stock Market by 0.74%
By Dipo Olowookere
Another loss was recorded at the Nigerian Stock Exchange (NSE) on Friday as a sell-off in financial, consumer goods and industrial goods equities weakened the market by 0.74 per cent.
As a result, the All-Share Index (ASI) decreased by 295.60 points to 39,799.89 points from 40,095.49 points, while the market capitalisation reduced by N154 billion to N20.824 trillion from N20.978 trillion.
Business Post reports that the insurance sector depreciated yesterday by 2.32 per cent, the banking index lost 0.48 per cent, the consumer goods space fell by 0.40 per cent, while the industrial goods counter depreciated by 0.19 per cent, with the energy sector rising by 0.25 per cent.
It was observed that the investor sentiment, which is measured by the market breadth, was negative at the last trading session of the week due to the 24 declining stocks and 17 advancing equities.
Wema Bank and Champion Breweries depreciated by 10 per cent each on Friday to settle at 63 kobo per share and N2.52 per unit respectively.
Sunu Assurances depleted by 9.59 per cent to 66 kobo per share, Africa Prudential lost 5.74 per cent to N5.75 per unit, Axa Mansard Insurance dropped 5.36 per cent to settle at N1.06 per share.
After recording losses for a few days after its share reconstruction, Lasaco Assurance gained 9.82 per cent yesterday to top the risers chart, closing at N1.23 per share.
Mutual Benefits appreciated by 8.11 per cent to 40 kobo per unit, Courtville grew by 5.00 per cent to 21 kobo per share, Oando improved by 2.99 per cent to N3.45 per unit, while NAHCO gained 2.70 per cent to settle at N2.28 per share.
Wema Bank witnessed a significant trading volume on Friday, emerging as the most traded stock after it sold 304.5 million shares worth N197.3 million.
FBN Holdings exchanged 30.8 million shares for N226.1 million, Zenith Bank traded 26.6 million stocks valued at N677.4 million, Transcorp transacted 22.9 million equities worth N20.7 million, while United Capital exchanged 17.2 million stocks for N104.6 million.
At the close of transactions, the trading volume rose by 55.58 per cent to 507.3 million from 326.0 million, while the trading value reduced by 34.22 per cent to N2.4 billion from N3.7 billion, with the number of deals declining by 2.23 per cent to 4,465 deals from 4,567 deals.