FBNQuest Encourages Parents to Plan for Children's Financial Freedom
By Adedapo Adesanya
The investment banking and asset management subsidiary of FBN Holdings Plc, FBNQuest, has charged parents to take up investments to secure their children's future.
This was part of discussions at a webinar themed Investing/Planning Towards Your Children's Future which took place on Wednesday, May 25, 2022.
According to the firm, this was done to commemorate Children's Day. It further stated that the event was done through its Leading Conversations with FBNQuest webinar series.
This year's webinar was designed to encourage parents to take the necessary steps needed when it comes to planning for their children's future.
The session provided insights on how parents can commence their journey to providing financial freedom for their children through adequate planning and investment techniques.
Some of the key topics discussed centred around investing, preserving and securing the future financially for children.
The webinar featured an interactive panel discussion from experts that examined key issues in relation to the basic financial instruments such as children's education trust and mutual funds needed to be effectively put in place.
The discussants featured seasoned experts from the FBNQuest team; Mrs Laura Fisayo-Kolawole, Head Equities and Alternatives, FBNQuest Asset Management; Mrs Anne Oragwu, Head Affluent, FBNQuest Asset Management; and Mr Rotimi Obende, Strategy and Business Development, FBNQuest Trustees with Ibrahim Suleiman, Actor and Co-Host, Due Parenting Podcast acting as the panel moderator.
The Head of Marketing and Corporate Communications at FBNQuest Merchant Bank, Mrs Barbara Ezeife, stated: "At FBNQuest, one of our pillars as responsible corporate citizens focuses on driving financial literacy, as we believe it is pivotal to building sustainable economic growth.
"We remain committed to contributing to this collective goal by participating and hosting more sessions that will enable us to add value to individuals across the country."
Participants at the webinar session were equipped with strategies to implement that would give them peace of mind knowing their children will grow up financially secure, she added.
FBNQuest launched its Leading Conversations with FBNQuest webinar series in 2020. The series focuses on market, industry, lifestyle, consumer insights and analyses that are crucial for individual and corporate success.
These sessions feature seasoned professionals from FBNQuest, as well as other industry experts in corporate and private investment management, wealth preservation, financial advisory and other areas of interest.
FBNQuest is the unified brand name for the Merchant Banking and Asset Management businesses of FBN Holdings Plc, one of the strongest and most dependable financial service groups in Sub-Saharan Africa.
The businesses include FBNQuest Merchant Bank, FBNQuest Asset Management, FBNQuest Securities, FBNQuest Capital, FBNQuest Trustees and FBNQuest Funds.
SEC Warns of Possible Loss of Investments via Crowdfunding Platforms
By Aduragbemi Omiyale
Nigerians and the investing public have been warned not to stake their funds in unregistered crowdfunding platforms as they could lose their investments.
In a circular last week, the Securities and Exchange Commission (SEC) said it was aware of some companies seeking funds from the public to use to finance a project or business, warning that actions would be taken on firms not authorised by the Nigerian government to carry out such transaction.
Recall that in January 2021, the agency, in recognition of the potential and importance of crowdfunding platforms and the need to protect investors through effective regulation, published its crowdfunding rules and requested crowdfunding platforms to register with the commission and comply with the rules by June 30, 2021.
In the rules, Micro, Small and Medium Enterprises (MSMEs) incorporated as a company in Nigeria with a minimum of two years of operating track record are eligible to raise funds through a crowdfunding portal registered by SEC, with total fees payable to parties to a crowdfunding issue shall not exceed two per cent of the total funds raised.
The commission noted that the maximum amount which might be raised by a medium enterprise shall not exceed N100 million.
"The maximum amount which may be raised by a small enterprise shall not exceed N70 million, and the maximum amount which may be raised by a micro-enterprise shall not exceed N50 million.
"The limits set forth above shall not apply to MSMEs operating as digital commodities investment platforms or such other MSMEs as may be designated by the commission from time to time," part of the guidelines said.
According to SEC, retail investors might not invest more than 10 per cent of their annual income in a calendar year and only entities registered with the commission as an exchange, dealer, broker, broker/dealer or alternative trading facility as prescribed under the Act and the SEC Rules and Regulations might be registered as a crowdfunding intermediary.
It added that a crowdfunding portal or crowdfunding intermediary that failed to comply with the rules shall be liable to a fine of not less than N1 million and the sum of N10,000 for every day the violation continues.
The rules further stressed that a crowdfunding portal might be registered and operated only by an operator registered with SEC as a crowdfunding intermediary, while a crowdfunding portal that is located outside Nigeria will be considered as actively targeting Nigerian investors, if the operator or the operator's representative, promotes directly or indirectly the platform in Nigeria.
Worried that some companies are taking advantage of the low financial literacy of Nigeria, SEC advised members of the public "to confirm the registration status of any entity soliciting their participation in any investment scheme by contacting the commission through www.sec.gov.ng, sec@sec.gov.ng or 094621168."
It warned operators of unregistered crowdfunding platforms of the risk of prosecution if caught.
Crowdfunding is the process of raising funds to finance a project or business from the public through an online platform.
Adamawa Deploys Interswitch's Paydirect to Check Revenue Leakages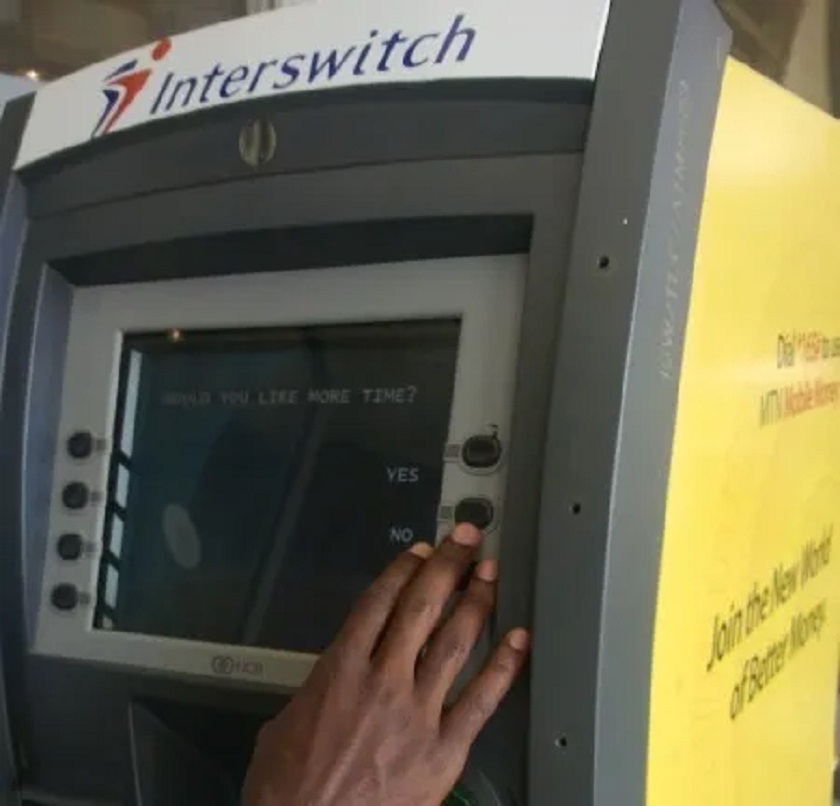 By Aduragbemi Omiyale
The services of Interswitch have been contracted by the Adamawa State government to enhance digital revenue collection, payment collections and processing through its Interswitch Collections Solution (Paydirect).
It was gathered that the use of Paydirect by the state government will ensure transparency in revenue collection, and bills payment while checking revenue leakages.
The Interswitch Collections Solution enables government agencies and corporate organisations to collect and monitor revenue across various channels such as banks, Point of Sales (PoS) terminals, Internet banking, and the Quickteller (web, mobile, ATM, and USSD) platform.
With the deployment of Interswitch's Paydirect, the state government will also benefit from the ease of use the platform offers as well as a centralized view of all revenue collected by its agencies and online real-time reporting and monitoring.
To support the state government's drive to engender open governance, accountability and strategic planning, the payment platform will reduce reconciliation issues, improve efficiency, and ensure access to detailed business intelligence reports for effective decision-making.
"This strategic collaboration aligns with our overarching goal of facilitating safe, secure, and seamless payment options for Nigerians through our digital payment platforms.
"The robust payment platform was designed to help the governments to achieve strong economic growth and foster sustainable development for Nigeria," the Managing Director of Interswitch Industry Ecosystems, Ms Chinyere Don-Okhuofu, stated.
Also speaking about the alliance, the Regional Head of Sales, North, Interswitch Group, Mr Thomas Ezeh, said, "Interswitch is committed to empowering the Adamawa government to collect Internally Generated Revenue efficiently and effectively. Our goal, among other things, is to help governments at all levels and agencies to achieve their revenue targets.
"We encourage all government agencies to come on board as we believe that digital revenue collection and payment have the potential to attract investments and boost economic growth."
Due to the trust in Interswitch's robust payment solutions, Federal Inland Revenue Service (FIRS), Nigeria Customs Service (NCS), Joint Admissions Matriculation Board (JAMB), Kaduna and Kano States have partnered with the African payment giant for seamless filing and payment of tax, duties and examination registration.
Unlisted Securities Investors Lose N30bn in One Week
By Adedapo Adesanya
Those who buy and sell stocks via the National Association of Securities Dealers (NASD) Over-the-Counter (OTC) Securities Exchange lost about N30 billion last week, which was the 31st week of trading in 2022.
Business Post reports that the market barometers pointed south in the week as a result of the decline in the share price of FrieslandCampina WAMCO Nigeria Plc and NASD Plc, with the former losing 13.9 per cent to close at N90.00 per unit in contrast to the preceding week's N104.50 per unit, while the latter shed 9.8 per cent to trade at N16.19 per share versus the earlier week's value of N17.95 per share.
The duo erased the 5.8 per cent week-on-week growth posted by Citi Trust Plc, which finished at N11.00 per share compared with the N10.40 per share it quoted the previous week.
Consequently, the market capitalisation went down by 2.8 per cent to N1.000 trillion from the preceding week's N1.030 trillion as the NASD Unlisted Securities Index (NSI) lost 21.7 points to settle at 761.27 points compared with 782.97 points.
In the week, the total value of trades increased by 799.5 per cent to N304.0 million from N33.8 million, while the volume of trades increased by 95.7 per cent to 1.7 million units from 873,608 units, with the number of deals decreasing by 18.9 per cent to 43 trades from 53 trades of the previous week.
A breakdown showed that Niger Delta Exploration and Production (NDEP) Plc was the most traded security by volume with 1.0 million units, Food Concepts Plc traded 348,214 units, Nipco Plc exchanged 140,000 units, CitiTrust Holdings Plc traded 102,000 units, while NASD Plc sold 45,000 units.
In terms of the value of trades in the week, NDEP Plc topped with N287.1 million, Nipco Plc recorded N8.1 million, FrieslandCampina WAMCO Nigeria Plc traded N3.9 million, VFD Group Plc posted N2.5 million, while Citi Trust Plc had N1.1 million.
On a year-to-date basis, unlisted securities investors have transacted 3.2 billion units worth N22.4 billion in 1,777 deals at the NASD OTC exchange, with the NSI posting a year-to-date gain of 2.5 per cent.
Latest News on Business Post