How 5G Will Impact Nigeria's Business Sector in 2021?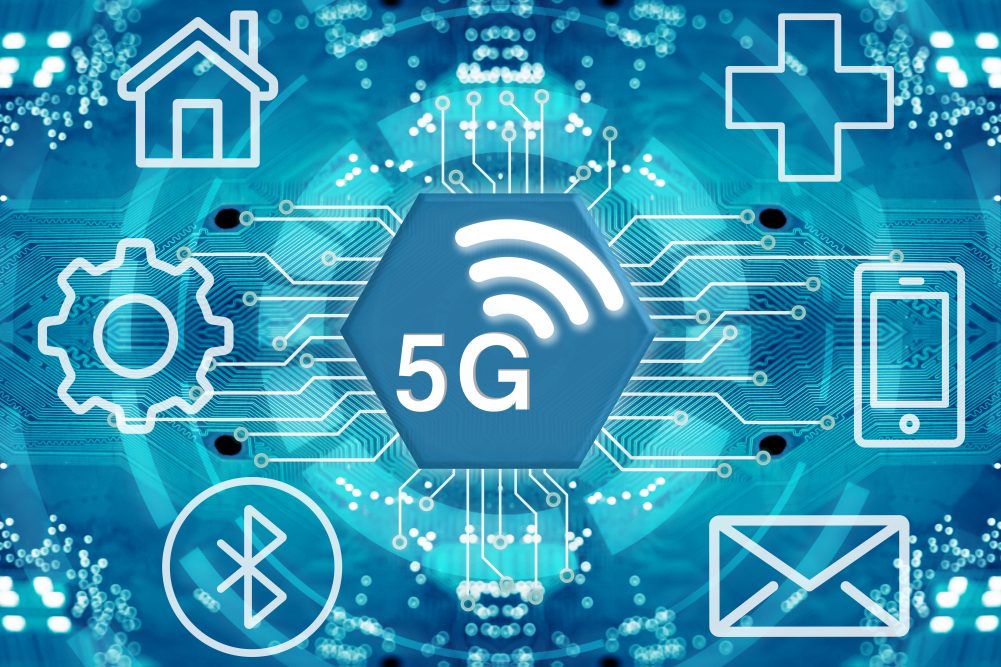 5G technology has divided public opinion across the globe. Stories of international data farming, societal controls and even claims of involvement in creating the current COVID-19 pandemic have tarnished its reputation in recent months.
As the conspiracy theories subside, the world pushes forward with plans to implement this game-changing tech and the list of "5G ready" countries looks set to boom in 2021 with Nigeria poised proudly at the front of the queue.
What is 5G?
The fifth-generation network is a wireless connection that makes use of a combination of large radio towers and smaller transmitters to bring an ultra-high frequency signal within reach of populated areas.
Using this signal, entire nations can effectively be transformed into a giant wireless network to connect everyone and everything in its path.
5G technology has been in the pipeline since 2011 when studies of millimetre waves led to research into what is now known as 5G. It's taken several years of research and testing to get us to this point, but it's now billed to become the telecom industry standard during the next 20 years.
The production of 5G-ready devices is still very much in its infancy and is certainly playing catch up. Current mobile phones with 4G capabilities aren't physically able to use the network and neither are the vast majority of tech products in people's homes.
The race is now on to connect everyone and everything to one super network that will transform businesses not only in terms of day-to-day efficiency but also in the way that user activity data can be relayed and used to enhance marketing methods.
How will 5G benefit business in Nigeria?
As with all countries, Nigerian businesses will use the new tech to transform their everyday activity into a more streamlined version of itself.
In the wake of the current pandemic, remote working is set to remain on the up and 5G's ability to provide incredibly low latency rates means that online meetings will become as fast and crisp as their face-to-face counterparts.
Not only will low latency improve everyday activities around the office, but it will also mean big advances in the reliability of robotics. Self-drive cars, for example, rely on real-time reactions to adjust to sudden changes in the immediate environment and 5G will help to eliminate safety concerns in this area.
Lighting quick internet connection will also help enhance the online gaming community and pave the way for Nigeria to build on its recent success in La Cup D'Africana tournament where they took the top spot in the biggest PlayerUnknown's Battleground (PUBG) competition on the continent.
Online casinos are another key area of growth that stands to make big gains from an optimised user experience thanks to 5G technology.
Online gambling in Nigeria is regulated by the National Lottery Regulatory Commission, but be aware that current laws make no provision for online casinos based in other countries so, always use a trusted source to find legitimate organisations such as the casinos that can be found at casinosnotongamstop.xyz.
The housing sector is on course to become an unlikely beneficiary from 5G networks in the coming years as advances in VR, AR and 3D technology will be used to present realistic walkthroughs and detailed presentations of property that will bring real estate marketing into a new era of high-tech marketing.
Demand for property in Nigeria has doubled over the last couple of years and this could be eased dramatically as the production of housing materials becomes more efficient and streamlined in the wake of new network capabilities.
When will 5G be available in Nigeria?
The long-awaited final announcement from the Nigerian Communications Commission (NCC) looks set to be upon us shortly as discussions with key stakeholders are entering their final stages.
After trials were rolled out during 2019, the NCC has made use of a consultation period to assess the health implications and environmental impact of the new 5G infrastructure. No huge concerns have been raised and the final piece of the puzzle is largely a question of finances as the commission clarifies who the major players will be in this market.
Although no fixed date has been set, it does look to be increasingly likely that early 2021 will see the country join the super-fast internet elite.
NGX All-Share Index Outperforms Inflation Over Three Years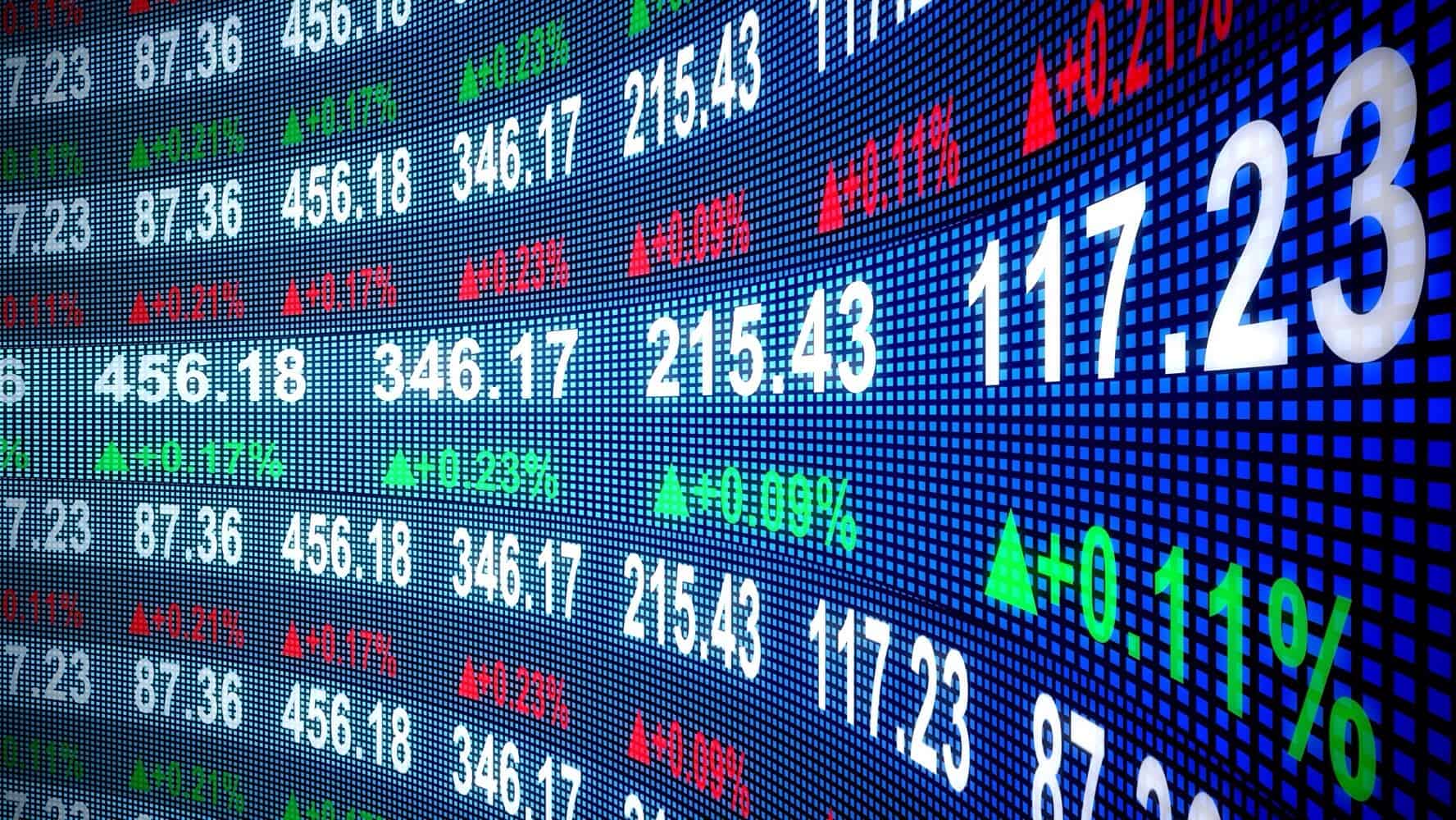 The 3-year trailing performance of the All-Share Index (ASI) of the Nigerian Exchange (NGX) Limited surpasses the average inflation during the same period.
The annual inflation measured by the Consumer Price Index (CPI) released in September by the National Bureau of Statistics (NBS) was 20.52 per cent in August 2022.
Meanwhile, the NGX ASI, a market capitalisation weighted index of all companies listed on the NGX's platform, had a year-to-date performance of 15.68 per cent during the same period. This could be misleading about the market performance until you view it through a longer-term lens.
British Economist, Benjamin Graham, made a quote popularly used by Warren Buffett, the Fund Manager of Berkshire Hathaway Inc and widely regarded as the best living investor: "Markets are a voting machine in the short term, and a weighing machine in the long run." On a 3-year trailing basis, the NGX ASI has outperformed the CPI average in the same period, ensuring that investors with a longer-term hold on their investments remain in the positive region.
Analysis of data of closing prices gathered from the NGX's website showed that the index has a 3-year moving average of 22.97 per cent, compared to an inflation average of 15.72 per cent.
The year 2022 has been a slow year for global stocks due to volatility resulting from the hiking of interest rates by central banks in the United States and Europe amidst inflationary pressures.
The NGX ASI's 15.62% YTD return is a significant positive performance compared to the US S&P 500, which has plunged by 22.46% or the FTSE 100, which has declined by 7.68%, according to Google Finance. The local bourse has exhibited resilience and insulated investors from negative return on investment over three years.
Laolu Martins Was Minority Shareholder of Bukka Hut—Management
By Modupe Gbadeyanka
The management of an online restaurant in Nigeria, Bukka Hut, has clarified that one of its late directors, Mr Laolu Martins, was a minority shareholder in the company.
On Wednesday, it was reported that the deceased breathed his last in Lagos. He was said to have co-founded the firm with Mr Rasheed Jaiyeola, who is the Chief Executive Officer.
The deceased was reportedly invited to join the firm by Mr Jaiyeola, who jointly owns majority shares of the company with his wife and sister.
Mr Jaiyeola and Mr Martins were co-owners of the Nigerian International Securities Limited (NISL) before the former resigned from his position as director to focus on Bukka Hut in 2016.
According to the statement from the organisation, Mr Jaiyeola established Bukka Hut but only invited the deceased and two others to invest in the eatery when it was established.
"To clarify, Rasheed Jaiyeola is the founder/CEO of Bukka Hut, a proudly Nigerian brand he built from inception in August 2011 from one outlet to 24 outlets comprising of restaurants, lounges and suya and grill spots, and a learning facility, BH Academy, as at today. He jointly owns the majority shares of the company with his wife and sister.
"Bukka Hut is not a one-man business as there are two other shareholders/directors, but they are not involved in the daily management of the business.
"Rasheed and the late Olaolu Martins were co-owners of Nigerian International Securities Lid (NISL), and naturally, Laolu was one of the three people he invited to invest in Bukka Hut when he founded it in 2011; Rasheed resigned from NISL as a director in 2016 to focus solely on building Bukka Hut while Olaolu remained the MD/CEO of NISL and its related businesses," the statement explained.
Mr Martins was reported to have died from suicide, but fresh information revealed that he slumped at Lenox Mall after a cardiac arrest and was taken to a hospital in Lekki, where he passed on.
Usman Laments Nigeria, Saudi Arabia Trade Volume of $5m
By Aduragbemi Omiyale
The president of the newly-establishment Nigeria-Saudi Arabia Chamber of Commerce, Industry, Mines and Agriculture, Mr Ibrahim Usman, has lamented the low trade volume between both countries despite their historical relationship.
Mr Usman expressed this frustration when he visited the Minister of Information and Culture, Mr Lai Mohammed, at his office in Abuja.
He said at the moment, the trade volume between Nigeria and Saudi Arabia is about $5 million, promising to deepen the relations between the two countries.
"And whereas many Saudi investors are looking out for profitable investment windows in friendly countries like Nigeria, our businesses have been unable to capitalise on such opportunities due to lack of an organised, reliable, safe and very secure private sector platform like a chamber of commerce," he said.
Mr Usman said a 60-member inter-ministerial delegation from Saudi Arabia will be in Nigeria next week for the second session of the Nigeria-Saudi Arabia Joint Commission, which will further create opportunities for the chamber to set up trade missions.
On his part, Mr Mohammed praised his guest for his effort to establish the organisation after over 10 years of trial, saying he has proven himself as a man of vision and deep conviction.
"Clearly from your presentation, it's clear that the major objective is to change the narrative and ensure that the relations between Saudi Arabia and Nigeria should not be seen just from the narrow prism of Hajj and Umrah pilgrimage, but from the prism of two very important nations of the world creating a bridge through better cooperation for the two countries and their citizens," the Minister said.
Mr Mohammed described the chamber as a clearing house for proposals from business people from the two countries in order to open new vistas for trade opportunities.
He said the absence of such a chamber has led to the decline in the volume of trade and also bred trust deficit between business people from the two countries.
"The absence of this vehicle has led to loss of businesses between the two countries and it has also aggravated the trust deficit between them," he said.
Latest News on Business Post