How a Small Business Owner Can Invest in Forex
Elevate your small business by increasing your available capital through our guide on how business owners can invest in the forex market.
How to Invest in Forex as a Business Owner
Most people who are building a retirement nest egg or hoping to make a big purchase may want to grow their savings through investment. Forex is very useful for such a purpose, as there are few barriers to entry and the learning curve is not very steep.
What many do not realize, however, is that small businesses can also benefit from trading forex. Using platforms such as OANDA, small business owners can ensure they have access to money in other currencies while investing their capital with the hopes of turning a profit on most trades.
Below is a guide that explains how you can start investing in currency today as a small business owner.
Why Currencies Fluctuate in Value
The key to investing in any asset or security is to predict whether the asset in question will rise or fall in value. Stocks fall and rise based on the perceptions of a company and its performance. Currencies rise and fall in value based on supply, demand, and other factors.
Currencies with high inflation are likely to see a drop in the value of their currency, as the country has less purchasing power due to inflation. Higher interest rates can also impact currency values, raising them, as investors who have money in that currency can now get higher returns on their funds. Lower interest rates usually see a drop in currency value.
Political stability, government debt, and the amount of foreign currency the central bank of the country in question owns can also impact the value of that country's currency. If there is instability, the currency is likely to fall in value, while central banks can use foreign currencies to weather volatility in their currency's value.
Why Trade in Currencies?
Many business owners may wonder why they need to trade in currencies. There are two primary reasons: having access to money in other currencies and making a profit on your existing capital.
If you have money sitting in your business account, putting it to use in the forex market is a great way to increase returns. Rather than keeping it in a company checking or savings account, you can get better returns through trading forex a few times a week.
Even if you are not interested in growing your capital through forex, but you plan to do business in other countries, using the market is useful. The forex market can help you access the best exchange rates while accruing small profits on trades.
Types of Forex Trades
There are two significant forms of trading foreign currencies, spot trading and futures trading. A spot trade is extremely simple, as you agree to exchange currencies with another party at a set price. The exchange rate is determined by the present value of both currencies.
A futures trade is a little more complex, as it involves buying or selling a currency for another at a set future date. A trader may engage in a futures trade if they believe the value of a currency will rise or fall within a set period of time.
Currency Pairings
When you first create an account at a site that allows you to trade on the Forex market, you will likely see a lot of currency pairings. You are trading in pairings, such as GBP/USD or EUR/USD. The pairings signify the two currencies you are exchanging, such as exchanging a Great British Pound for a United States Dollar or a Euro for a US Dollar.
The currencies that make up most of the Forex market are the US Dollar, Canadian Dollar, Great British Pound, Euro, Japanese Yen, Australian Dollar, and the Swiss Franc. You can trade other currencies, but finding other investors to complete spot trades and futures trades may be a little more difficult.
Liquid, 24-Hour Market
A significant advantage of the Forex market is that you are taking part in a highly liquid market that is active nearly 24 hours a day, seven days a week. Trading in foreign currencies opens on Monday morning in Australia and Asia and is ongoing 24 hours a day until Friday evening in the United States or South America.
The Forex market is extremely liquid, as you can complete spot and futures trades in a matter of seconds. If you are trading major currencies, finding a buyer that takes the opposite view of your investment is extremely easy.
Grow Your Business Through Forex
Business owners need to take advantage of every available resource if they are to grow their capital. Whether you are accessing capital through business loans, investors, or other means, you can increase the money available to your operation through trading.
While you may not have time to become an expert in stocks, the forex market is a lot easier to learn.  Trading Forex allows you to access foreign currencies, which may be useful for doing business in other countries. You can also make a profit on most trades, provided you have some understanding of how the forex market works, and why currencies rise and fall in value.
If you are self-employed or running a small business, leveraging the forex market is a great way to put your capital to use.
Group Launches Institute to Empower Startups, Entrepreneurs
By Adedapo Adesanya
The Association of African Startups, a leading Pan-African organization focused on equipping African Entrepreneurs with the required skills to create a sustainable business, has launched its Business Institute tailored to empowering African entrepreneurs.
The unveiling took place at the Association of African Startups Tech summit that occurred on June 18, 2022.
The Association of African Startups Business Institute (TAAS Business Institute) is a seamless tech platform that allows African entrepreneurs and the diaspora to gain access to 50 courses bathed in bundles for ease of learning and that would aid in business transformation.
These courses have been designed to help both existing entrepreneurs and potential entrepreneurs to scale their businesses and enter new markets within the continents and in the diaspora.
The institution allows entrepreneurs to gain access to 12-week intensive learning and development sessions with academia with over 30 years of experience.
Commenting on the development, Mrs Just Omomo Ibe, the founder and President of the Association of African Startups said the launch was a step towards uniting Africa's five regions.
"We are pleased to finally launch the Association of African Startups Business Institute. This is a huge feat for us to bring to life a one-of-a-kind virtual training institute relevant to the regions of Africa and the diaspora. The goal is to train and equip and 10,000 entrepreneurs across the 5 regions.
"The Association of African Startups business Institute was designed for each of these entrepreneurs having access to 12 weeks of intensive learning and development sessions.
"Over the years, there has been a growing gap in which entrepreneurs lack the requisite skills and resources needed to grow their business.
"Therefore, I believe there is a need to bridge the gap which would aid in improving the ease of doing business. The Business institute was created to equip and empowers entrepreneurs with the requisite resources needed to compete comparatively within their market and globally.
"We believe with this new feat; we are strategically and deliberately creating a pool of entrepreneurs whose businesses will stand and surpass the 5 years mark of entrepreneurs within the continent," she said.
She added, "Join us to make our strategic objective achievable by partnering with us to reach 10,000 entrepreneurs across the 5 regions."
NUPRC to License Successful Marginal Oilfield Bids June 28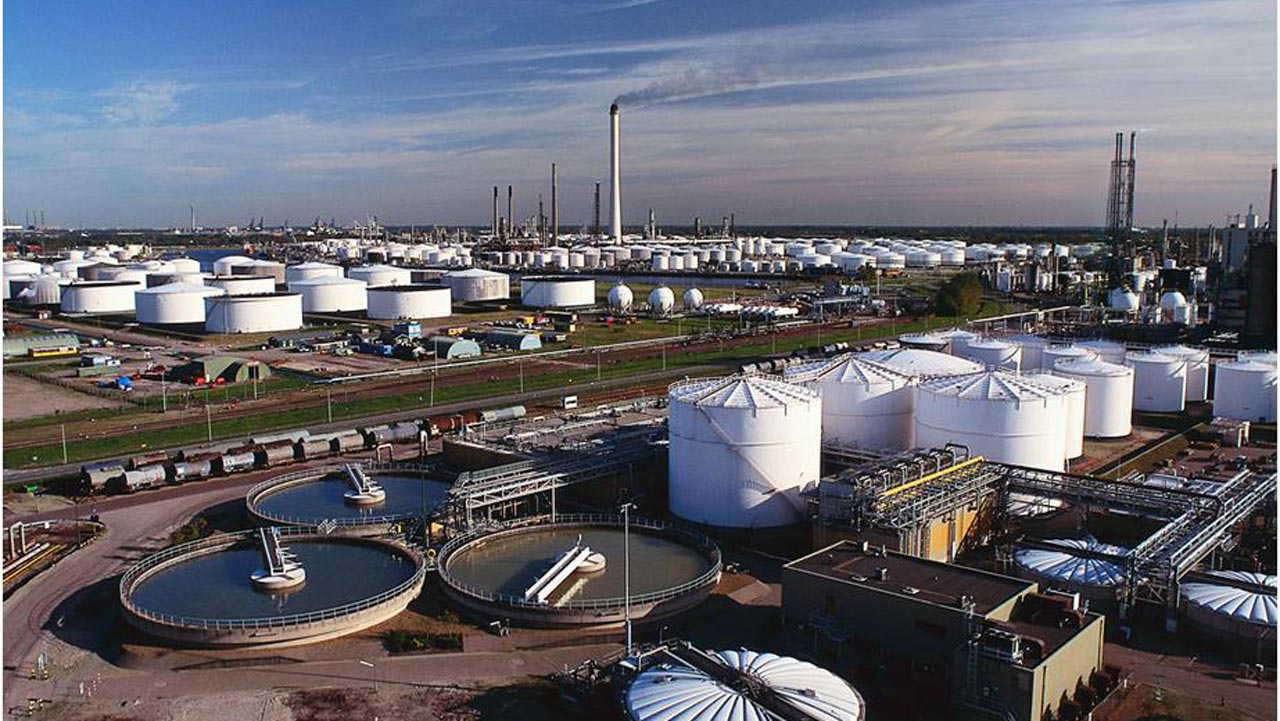 By Adedapo Adesanya
The Nigerian Upstream Petroleum Regulatory Commission (NUPRC) has confirmed that it will issue Petroleum Prospecting Licences (PPL) to successful awardees of Marginal Fields in the 2020 Bid Round on Tuesday, June 28.
The disclosure came from Mr Gbenga Komolafe, the Chief Executive Officer of NUPRC in a statement issued over the weekend, saying that the licencing would be conducted pursuant to the provisions of the Petroleum Industry Act (PIA), 2021.
The PPL is expected to ensure that the awardees contribute to the country's increased crude oil production capacity which currently stood around 1.4 million barrels per day.
Nigeria has been bedevilled by a lack of capacity to meet the 1.799 million barrels per day capacity allocated to it by the Organisation of the Petroleum Exporting Countries (OPEC) and other allies known as OPEC+ under a record deal signed in 2020.
With this new development, it hopes to exceed that allotted capacity soon.
Mr Komolafe said that the commission had in March informed all participants in the 2020 marginal oilfield bids round programme that it had put all necessary machinery in place to conclude the bid round exercise in line with the PIA 2021.
He also said that the agency would unveil the implementation template for the Host Communities Development Trust for commencement of the provisions under Section 235 of the PIA.
This, he said, was to positively impact restiveness in the host communities, and in the process guarantee seamless operations, boost investors' confidence and provide enabling environment for sustainable development of the country's hydrocarbon resources.
"These will mark the conclusion of some of the most urgent and critical tasks inherited by the Commission when it was inaugurated in October 2021, after the signing into law of the PIA 2021," he said.
He added that the Commission constituted an in-house team to distil and address the concerns of awardees with a view to settling issues affecting multiple awardees per asset and formation of Special Purpose Vehicles by awardees, in line with the respective letters of award.
Mr Komolafe, therefore, urged awardees to avail themselves of the resolution mechanism provided by the Commission in the overriding national interest.
NOSDRA Blames Vandals for OML 18 Oil Leaks in Rivers
By Adedapo Adesanya
The National Oil Spills Detection and Response Agency (NOSDRA) has confirmed an oil wellhead leak at the Oil Mining Lease (OML) 18 due to activities of vandals.
The well is operated by an indigenous operator, Eroton Exploration and Production Limited.
OML 18, which produces and exports crude through the 97-kilometre Nembe Creek Trunkline (NCTL), is located near the corridors of the export line in Rivers.
It was revealed that residents said the facility had been discharging oil and gas into the coastal environment for the past week.
Mr Idris Musa, Director-General of NOSDRA, who confirmed the leak, said NOSDRA had received reports on the incident and efforts were being made to plug the leaking oil well.
"The company reported and oil recovery is underway. Efforts are on to stop the source which is a wellhead," Mr Musa said.
Also, a notification report by Mr Odianosen Massade, Corporate Communications Lead of Eroton indicated that the incident occurred on June 15, while a site assessment visit was carried out on June 23.
The oil firm said that preliminary findings indicated that the incident was due to suspected vandalism.
"This is to bring to your attention the loss of control of Cawthorne Channel well 15 resulting to an oil spill," the company said.
CAWC015L/S is a dual string well which started production in May 1977. The shorts string was shut-in in 1988 due to the high gas oil ratio (HGOR), while the long string watered out and well quit in 1991.
"The spill started on the 15th of June 2022 and immediately an emergency response procedure was activated.
"The operations team quickly visited the site for preliminary investigation and discovered that the wellhead was vandalised.
"It was also observed that the wellhead platform was removed, and this will compound the difficulties in gaining access to the wellhead.
"Our team of Well Engineers are working with contractors and evaluating the safest procedure that will be required to bring the well under control.
"We have activated our oil spill emergency response plan and booms have been deployed for mitigation in the area as a preliminary containment procedure.
"Notifications have also been sent to all the relevant Regulators (NOSDRA, NUPRC & RSMENV).
"A Joint Investigation Visit (JIV) by all stakeholders is planned for this week although this is subject to the readiness and availability of the critical stakeholders.
"Our operations team is monitoring the site, commenced oil recovery and are prepared to respond to any escalation," Eroton stated.
This is one in a series of leaks with one of the most recent happening on November 5, 2021, at nearby OML 29 operated by Aiteo Eastern Exploration and Production discharged more than 8,000 barrels of crude oil for some 32 days before the leak was plugged.
Eroton and Aiteo acquired their assets following the 2015 divestment by Shell Petroleum Development Company from some of its onshore assets.
The two Nigerian companies assumed operator status in the joint venture arrangement with the Nigerian National Petroleum Company (NNPC).
Latest News on Business Post