How to Keep Your Business Running After Working Hours
By Otori Emmanuel
Most offices operate their days from 9:00 am to 5:00 pm, which only lasts during the daytime and because the cost of running a shift by servicing the office at night with an equal number of staff, if need be, might be cost-intensive, most organizations suffice to the normal routine of running an office by the daytime.
The concern is that our customers don't sleep, when they want a solution, it can be urgent and important and the earlier they speak to someone, the more relief they get that their solution is on the way and that they can beat the deadline.
Knowing that most offices are closed after 5:00 pm and on weekends makes customers want to explore other options of reaching out to the service providers. With a business whose focus is centred on customer satisfaction and an amazing experience, there are options to keep your office running after working hours.
Take advantage of social media pages
To run a business effectively, our online presence helps the most and involves our presence on social media channels by creating pages.
Facebook pages, for example, can be automated to reply to messages the moment a user sends an enquiry. It is made to generate a predetermined customized message. Facebook also lets the person know the possible time range within which to expect feedback and this is made possible based on the time it took the business to reply to a message, which provides a summary of the possible time of reply to the customer. This keeps the expectation of the customer that they would be replied and when the reply eventually comes, it proves the assertion that they are dealing with an organization that is customer-centric regardless of whether they are at work or not. In fact, the message can be crafted in such a way to contain a number that can be used for emergency contact.
Typically replies in a few minutes
————————————————————-
Hi, Thanks for messaging us.
We'll get back to you soon first name, last name (of the sender)
Auto-responder
An auto-responder is a system that organizations use to respond to a user that sends a message via email whether they are out of the office, on leave, on a special assignment or outside the country of operation, with a message informing the person of the possibility of when they are likely to read and reply their message or an option of reaching another individual in the organization that could help process their enquiry. The line below is an example of the use of an automated message using an auto-responder
Thank you for your message.
I will be out of the office until Monday, August 20, 2022.
If this is an emergency, please contact first name, last name on
xyz@xyz.com, otherwise, I will reply you on my return.
Thank you.
Yours Sincerely,
First name, last name
A 24-hour office phone
I once read in an online forum where a customer needed a product for use first thing on a Monday morning and tried to establish contact with the supplier that they researched online, they found the office lines and called and it kept ringing without anyone picking at them the other end. They kept on researching and found another supplier who they called and got an immediate response and delivery of the raw materials to start the production at the agreed time. What is the point of having an office phone that lies in the office without anyone to engage callers? I think today's definition of an office defies the limitation to place and gives us a meaning that refers to the person and processes which can be operated from any place and at whatever time of the day. I am of the opinion that every phone that an office use should be a mobile phone with a person that handles it and returns enquiries at any time of the day, even if it means the company would provide the handler with the opportunity of benefiting from the usage of the phone from the provision of airtime and data services, it is worth all the effort to keep the business running all day. Although the telephone etiquette still applies.
Online Support Services
With the goal of maximizing the online platforms of an organization, all platforms must be considered. Websites should be integrated with an online support system that can be installed on a PC (Personal Computer) and on a mobile phone, which can be accessed with internet services at any time of the day.
These chat boxes are also automated to reply to messages and the user gets a notification when there is an enquiry to be answered.
Integration of Chatbots
Chatbots function with the integration of artificial intelligence to answer questions based on the similarity, pattern or keywords consistently used by customers. This integration works as a temporary alternative to provide basic information before a human eventually connects with the customer when the chatbot has exhausted its ability with no respite to the demands of the customer. A full technologically integrated team is needed to execute this across platforms.
A sustainable business is built around the speed of attending to customers' needs within a reasonable timeframe, the communication that helps to flatten the gap, concise information needed to make an offer and meeting with the expected date or time of delivery of the customer. When all these are in cohesion, a business can definitely become a household name.
NASD OTC Market Remains in Bearish Territory With 0.01% Loss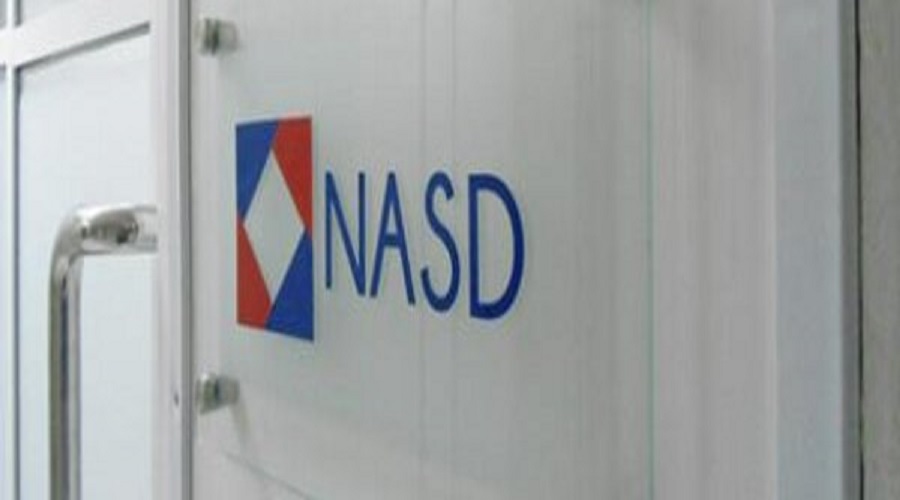 By Adedapo Adesanya
The NASD Over-the-counter (OTC) Securities Exchange recorded a 0.01 per cent fall on Friday, September 23, as it dropped for the fourth straight day. This further dampened investors' confidence.
In the session, the bourse, which admits unlisted securities, recorded the decline following a loss recorded by Food Concepts Plc as the company saw its equity value drop 1 Kobo or 1.1 per cent to sell at 90 Kobo per unit versus the previous day's 91 Kobo per unit.
As a result, the market capitalisation of the NASD OTC exchange went south by N60 million to close at N952.51 billion compared with Thursday's N952.57 billion.
Also, the NASD Unlisted Securities Index (NSI) dropped 0.05 points to finish at 723.56 points, in contrast to the preceding session's 723.61 points.
Friday's market data revealed that there was a slump in the units of securities exchanged by investors by 4.4 per cent to 60,420 units from the 63,219 units traded a day earlier.
The value of securities traded amounted to N57,125.00, 99.3 per cent lower than the N8.4 million achieved a day earlier, while the number of deals carried out during the session went down by 28.57 per cent to five deals from the seven deals carried out on Thursday.
AG Mortgage Bank Plc finished the session as the most traded stock by volume on a year-to-date basis with the sale of 2.3 billion units worth N1.2 billion, Central Securities Clearing Systems (CSCS) Plc also retained the second spot with the sale of 687.6 million units valued at N14.3 billion, while Mixta Real Estate Plc was in third place for trading 178.1 million units valued at N313.4 million.
Also, CSCS Plc maintained its position as the most active stock by value on a year-to-date basis with a turnover of 687.6 million units valued at N14.3 billion, VFD Group Plc was in second place with 27.7 million units worth N7.4 billion, while FrieslandCampina WAMCO Nigeria Plc retained the third place with the sale of 14.3 million units valued at N1.7 billion.
Naira Crashes to N720/$1 at Black Market, N738/$1 at P2P, Trades N436.33/$1 at I&E
By Adedapo Adesanya
The exchange rate of the Naira to the United States Dollar moved in different directions on Friday, depreciating in the black market and the Peer-to-Peer (P2P) segments of the foreign exchange market and gaining in the Investors and Exporters (I&E) window.
In the P2P category, the local currency declined by N13 against the greenback to sell at N738/$1 compared with the preceding session's N725/$1, and in the black market, it lost N7 to trade at N720/$1 in contrast to Thursday's value of N713/$1.
However, in the spot market, the domestic currency appreciated against the American currency by 17 Kobo or 0.04 per cent to close at N436.33/$1 in contrast to the previous day's N436.50/$1.
Data from the FMDQ Securities Exchange indicated that the turnover for the session increased slightly by $4.37 million or 4.3 per cent to $106.11 million from $101.74 million.
In the interbank segment, the value of the Naira to the Pound Sterling remained unchanged at N487.99/£1 and against the Euro, the local currency also traded flat at N425.66/€1.
In the digital currency market, it was a mixture of ups, downs and flats, with Dogecoin (DOGE) recording an 8.1 per cent rise to trade at $0.0657.
Solana (SOL) appreciated by 6.9 per cent to $34.16, Litecoin (LTC) went up by 4.0 per cent to trade at $54.92, Binance Coin (BNB) recorded a 2.9 per cent rise to sell at $281.86 while Ethereum (ETH) saw its value go up by 1.4 per cent to sell at $1,326.76.
On the other hand, Ripple (XRP) recorded a loss of 1.8 per cent to quote at $0.4939, Bitcoin (BTC) slid by 0.2 per cent to $19,035.94, Cardano (ADA) recorded a 0.1 per cent slide to trade at $0.4599, while the US Dollar Tether (USDT) and Binance USD (BUSD) closed flat at $1.00, respectively.
Equity Market Sheds 0.33% as Investors Sell off BUA Cement, 21 Others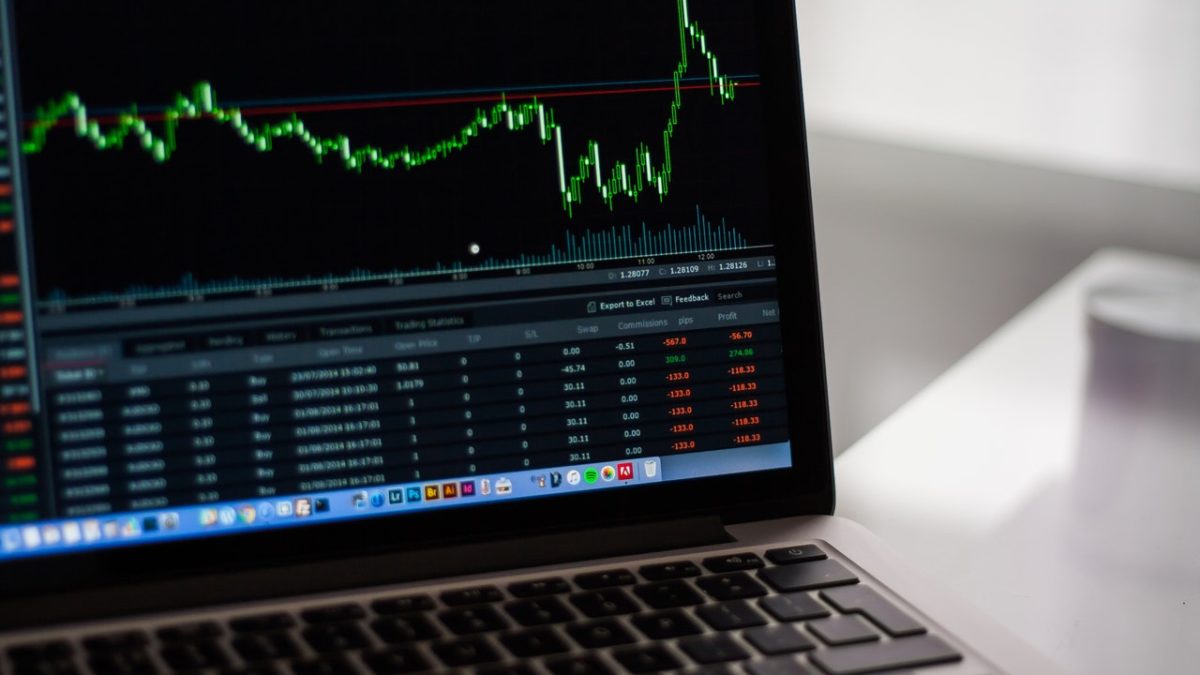 By Dipo Olowookere
Twenty-two stocks ended on the losers' chart on Friday at the Nigerian Exchange (NGX) Limited, outweighing the 11 equities that finished on the gainers' log.
The weak investor sentiment further plunged the market into the danger zone by 0.33 per cent at the close of transactions, data from the exchange indicated.
It was observed that the equity market has remained bearish despite the recent gains in banking shares. The sustained sell-offs in the industrial goods space have continued to put the bourse under pressure.
The industrial goods sector depreciated yesterday by 1.61 per cent, the insurance counter lost 0.46 per cent, the energy index declined by 0.46 per cent, while the banking and consumer goods sectors appreciated by 0.85 per cent and 0.10 per cent, respectively.
The All-Share Index (ASI) decreased at the close of business by 163.72 points to 49,026.62 points from 49,190.34 points as the market capitalisation went down by N88 billion to N26.445 trillion from N26.533 trillion.
A total of 169.2 million stocks worth N3.2 billion were transacted on Friday in 3,206 deals compared with the 126.8 million stocks worth N1.8 billion traded in 3,117 deals on Thursday, indicating an improvement in the trading volume, value and number of deals by 33.38 per cent, 79.16 per cent and 2.86 per cent, respectively.
Courteville ended the day as the busiest stock after it transacted 27.7 million units valued at N12.5 million, NGX Group traded 24.5 million units worth N417.4 million, Zenith Bank transacted 20.8 million units worth N416.8 million, Transcorp exchanged 11.2 million units valued at N11.6 million, while Jaiz Bank sold 10.9 million units for N8.7 million.
The worst-performing stock was CWG as its value depleted by 10.00 per cent to 81 Kobo, Berger Paints lost 9.85 per cent to N5.95, Eterna went down by 9.45 per cent to N5.75, Sunu Assurances declined by 8.57 per cent to 32 Kobo, while Chams dropped 6.90 per cent to 27 Kobo.
The best-performing stock yesterday was Vitafoam, which grew by 6.90 per cent to N22.45, followed by RT Briscoe, which appreciated by 6.06 per cent to 35 Kobo. Access Holdings improved by 6.02 per cent to N8.80, Cornerstone Insurance expanded by 3.70 per cent to 56 Kobo, while Fidelity Bank rose by 3.00 per cent to N3.78.
Latest News on Business Post