Nigerian Economy to Grow 2.6% in 2021, 2.7% in 2022 – IMF
By Adedapo Adesanya
The Nigerian economy is expected to grow by 2.6 per cent in 2021, the latest International Monetary Fund (IMF) on Thursday said.
The country's gross domestic product is expected to achieve progress thanks to high oil prices, even if production will remain below pre-COVID levels, it added.
Meanwhile, the Bretton Wood institution then predicted a 2.7 per cent growth in Africa's most populous country in 2022.
For the continent, the lender forecast that Africa's economic rebound from pandemic-induced shrinkage would be weaker than in the rest of the world in 2021 and 2022.
Low rates of vaccination against COVID-19 across the continent top the list of reasons for the slower recovery, the Washington-based institution said in a biannual report on the region.
Growth for sub-Saharan Africa should reach 3.7 per cent in 2021 and 3.8 per cent in 2022, a welcome but relatively modest recovery, the IMF said in its forecast.
Those figures would nevertheless be "the slowest in the world given that the developed economies will grow by more than five per cent and the emerging or developing countries by more than six per cent," it added.
With just 2.5 per cent of people vaccinated against COVID-19, lockdowns have been the sole option for containing the virus," said IMF.
Even though 12 billion doses of vaccine are to be produced in 2021, it will likely take more than a year for a significant number of Africans to be vaccinated, the Fund added.
Although Africa has been the region of the world least affected by the pandemic, it has also experienced several successive waves of the coronavirus, and the lender pointed out that there is little reason to believe that there won't be repeated waves going forward.
The Fund blamed "stockpiling by advanced economies, export restrictions by major vaccine manufacturing countries, and demands for booster shots in advanced economies" for shortages in Africa that could continue for the foreseeable future.
It added that "international cooperation on vaccination is critical to address the threat of repeated waves.
"This would help prevent the divergent recovery paths of sub-Saharan Africa and the rest of the world from hardening and becoming permanent fault lines, which would jeopardize decades of hard-won social and economic progress."
In South Africa, growth should reach five per cent this year, better than expected, but return to a more modest level (+ 2.2 per cent) next year for want of structural reforms, according to the IMF.
In Angola, another economy that relies heavily on oil, the IMF forecasts a 0.7 per cent GDP contraction in 2021, before the growth of 2.7 per cent in 2022, ending six consecutive years of recession.
In tourism-dependent countries such as Cape Verde, Mauritius, The Gambia or Seychelles, growth has returned to pre-COVID levels but the losses sustained in 2020 will be difficult to erase.
Meanwhile, the most fragile economies include Sahel nations facing jihadist insurgency or political tensions, like Chad and Guinea.
The security situation there could shake the expected rebound in consumption and investor confidence, the IMF warned.
NASD, CSCS Lift Unlisted Securities Exchange by 0.07%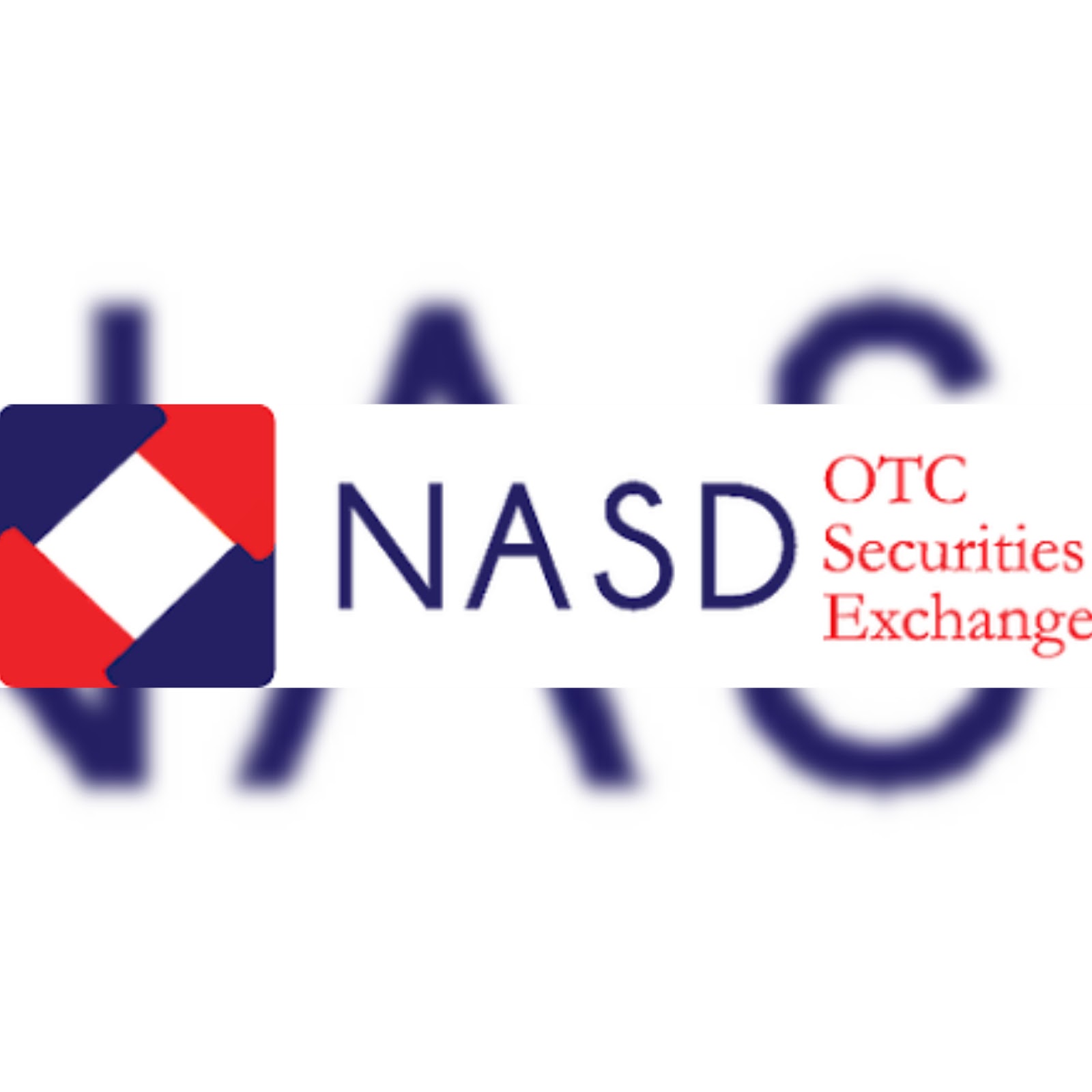 By Adedapo Adesanya
The duo of NASD Plc and Central Securities Clearing System (CSCS) Plc tugged the NASD Over-the-Counter (OTC) Securities Exchange to the positive territory on Tuesday, June 28 by 0.07 per cent.
Shares of NASD Plc appreciated by N1.32 or 9.65 per cent to close at N15.00 per unit compared to N13.68 per unit of the previous session as its cousin, CSCS Plc, rose by 2 Kobo to trade at N14.40 per unit as against N14.38 per unit of Monday's session.
At the end of the day's trading, the NASD Unlisted Securities Index (NSI) gained 0.56 points to settle at 762.62 points in contrast to the previous day's 762.06 points, while the market capitalisation increased by N750 million to N1.004 trillion from N1.003 trillion.
However, the volume of shares transacted during the session depreciated by 86.2 per cent to 89,440 units from 647,785 units, the value of transactions went down by 67.7 per cent to N1.8 million from N5.6 million, while the number of deals increased by 37.5 per cent to 11 deals from eight deals.
AG Mortgage Bank Plc finished the trading day as the most traded stock by volume on a year-to-date basis with the sale of 2.3 billion units worth N1.2 billion, CSCS Plc also retained the second spot with the sale of 674.4 million units valued at N14.1 billion, while Food Concepts Plc was in third place for trading 146.5 million units valued at N127.2 million.
CSCS Plc maintained its position as the most active stock by value on a year-to-date basis with a turnover of 674.4 million units valued at N14.1 billion, VFD Group Plc was in second place with 10.9 million units worth N3.2 billion, while FrieslandCampina WAMCO Nigeria Plc retained the third place with the sale of 9.7 million units valued at N1.2 billion.
Panic as Naira Crashes to N621/$1 at P2P, N609/$1 at Black Market
By Adedapo Adesanya
The woes of the Nigerian currency continued on Tuesday at the peer-to-peer (P2P) and the black market sides of the foreign exchange (FX) market as it further depreciated against the United States Dollar but maintained stability against the greenback at the Investors and Exporters (I&E) window at the close of business.
Data obtained by Business Post from the FMDQ Securities Exchange showed that the domestic currency closed flat against the American currency at N421/$1, but it could not replicate this feat at the two other segments, which have become very critical lately due to the inability of forex users to obtain FX from commercial banks for quick usage.
Though the situation was different at the I&E segment yesterday as traders were able to considerably meet the demands of their customers as forex trades worth $206.65 million were carried out compared with the $152.96 million recorded on Monday, indicating a 35.1 per cent or $53.69 million increase.
At the P2P window, the Naira lost N4 or 0.65 per cent against the US currency to trade at N621/$1 compared with the preceding session's N617/$1 and at the black market, it depreciated by N4 or 0.66 per cent to settle at N609/$1 in contrast to Monday's value of N605/$1.
In the interbank segment of the market, the value of the domestic currency against the Pound Sterling remained unchanged at N509.82/£1 and it was a similar situation against the Euro as it closed flat at N439.49/€1 yesterday.
Meanwhile, the cryptocurrency market was bearish though the fear of missing out (FOMO) has seen the price of the crisis-hit coin, Terra USTC, return to profitability. The stablecoin has taken the 84th spot among the largest cryptocurrencies in the world, growing by 300 per cent in the past 24 hours to settle at $0.0767.
Solana (SOL) dropped 8.6 per cent yesterday to sell at $35.13, Dogecoin (DOGE) fell by 8.0 per cent to $0.0653, Binance Coin (BNB) dropped 7.2 per cent in value to sell at $218.97, Litecoin (LTC) went down by 6.1 per cent to $52.22, Ethereum (ETH) depleted by 5.7 per cent to $1,129.13, Ripple (XRP) took a 4.6 per cent hit to trade at $0.3325, Cardano (ADA) depreciated by 4.3 per cent to $0.4661, Bitcoin (BTC) dropped 3.5 per cent to $20,119.98 and the US Dollar Tether (USDT) lost 0.05 per cent to quote at $0.9986.
Bears Overwhelm Nigerian Exchange as Index Drops 0.31%
By Dipo Olowookere
The Nigerian Exchange (NGX) Limited succumbed to the bears as it reversed the gains of the previous sessions by losing 0.31 per cent on Tuesday due to renewed profit-taking.
The bears chopped off N86 billion from the market capitalisation of the bourse as it slipped back to the N27 trillion region, closing at N27.928 trillion compared with the previous day's N28.014 trillion.
The All-Share Index (ASI), which was looking to cross the 52,000 points, went down yesterday by 158.87 points to settle at 51,803.98 points in contrast to the 51,962.85 points it finished on Monday.
The outcome of the key sectors of the market reflected the general mood as the energy index lost 0.47 per cent, the insurance space fell by 0.06 per cent, the industrial goods counter depreciated by 0.03 per cent, while the banking sector went down by 0.02 per cent. The consumer goods counter appreciated during the session by 0.29 per cent due to the good performances of Nigerian Breweries and Okomu Oil.
During the session, investors traded 314.6 million shares valued at N12.9 billion in 4,708 deals compared with the 266.5 million shares worth N2.6 billion traded in 5,050 deals on Monday, representing an increase in the trading volume and value by 18.05 per cent and 393.67 per cent respectively and a 6.77 per cent decline in the number of trades.
Livingtrust Mortgage Bank closed the session as the most active stock yesterday with the sale of 100.0 million shares valued at N120.0 million and was trailed by MTN Nigeria with a turnover of 42.9 million equities worth N9.9 billion.
FBN Holdings transacted 19.8 million shares for N219.1 million, UBA traded 16.1 million stocks for N120.0 million, while Zenith Bank sold 16.1 million equities for N348.9 million.
Business Post reports that investor sentiment was weak on Tuesday as the exchange closed the session with 19 depreciating equities and 10 appreciating stocks.
University Press lost 9.72 per cent to trade at N2.60, NGX Group fell by 6.71 per cent to N22.95, Caverton depreciated by 4.76 per cent to N1.00, Livestock Feeds went down by 3.57 per cent to N1.35, while Fidelity Bank declined by 3.53 per cent to N3.28.
At the close of transactions, Sovereign Trust Insurance gained 8.00 per cent to quote at 27 kobo, Chams grew by 4.17 per cent to 25 kobo, Regency Assurance improved by 3.85 per cent to 27 kobo, Ecobank appreciated by 3.29 per cent to N11.00, while Okomu Oil rose by 3.29 per cent to N216.90.
Latest News on Business Post