Oyo Proposes to Spend N294.5bn in 2022, Targets N79.8bn IGR
By Aduragbemi Omiyale
On Wednesday, September 29, 2021, the Oyo State Governor, Mr Seyi Makinde, submitted the budget proposal for the 2022 fiscal year to the state's House of Assembly in Ibadan, the state capital.
While presenting the document to the lawmakers, the Governor said his administration plans to spend a total of N294.5 billion in the financial year.
According to him, the N294.5 billion budget represents an 18.3 per cent reduction over the amended 2021 budget, noting that the capital expenditure stands at N156 billion, representing 52.97 per cent, while recurrent expenditure takes N138.5 billion, amounting to 47.03 per cent.
He said the budget, christened Budget of growth and opportunities, was put in place to move the state from poverty to prosperity, noting that funds for the 2022 budget would be sourced from internally generated revenue, statutory allocations, and capital receipts.
He said the state looks to generate N79.8 billion as IGR in the year, adding that though the projection was a tall order, his administration plans to achieve it without increasing tax.
However, he disclosed that the state intends to inject the sum of N156 billion into the economy through investments in infrastructure and by ensuring that "our people have higher purchasing power."
"For the first time, our proposed capital expenditure at 52.97 per cent is more than our recurrent expenditure. A major project we will be carrying out in 2022 is 110km Ibadan Circular Road. This tolled road will be a major economic boost as it will create an alternate entry and exit point out of Ibadan and connect the new economic corridor and business district, we are building at Moniya," he added.
Mr Makinde informed the state legislative arm of government that in the year, infrastructure will gulp N96.6 billion, amounting to 32.83 per cent of the fiscal spending, while the education sector will take N54.1 billion, amounting to 18.37 per cent.
He further disclosed that the health sector is to get the sum of N17.4 billion, amounting to 5.9 per cent, while agriculture will get N11.3 billion, representing 3.84 per cent.
He told the lawmakers that his administration last year promised to continue to invest in infrastructure, adding that such investments were not only evenly distributed, they also cut across the thematic aspects of his administration spanning the four-point service agenda.
"We have worked hard to ensure that infrastructural development is not restricted to just one zone of the state. In education, we have continued to make investments at all levels. At the primary level, we completed 26 model schools across all zones in Oyo State, built 57 classrooms, installed boreholes, and improved the sanitary condition of existing schools through the construction of toilets.
"We have also continued to improve the quality of education in Oyo State. We not only recruited teachers as reported, but we have also trained them on best practices. More recently we completed the recruitment of 692 education officers in the state," he said.
"On Security, we have made provision to recruit more Amotekun Corps members and we will continue to make an investment in technology that supports our security architecture in Oyo State," the Governor stated.
However, Governor Makinde admitted that, "There is still so much more that needs to be done. We are aware of the complaints of our people regarding roads in Oyo State."
"We are determined to meet their yearnings for high-quality infrastructure in the state and that is why we continually embark on road rehabilitation and reconstruction. In the immediate, we are carrying out palliative works on these roads," he assured.
While giving details of the performance of the 2021 budget, Mr Makinde said that budget performance had reached 60 per cent despite the fact that there are three more months to the end of the fiscal year, expressing hopes of raising the performance to 75 per cent.
In his remarks, the Speaker of the Oyo State House of Assembly, Mr Adebo Ogundoyin, said that the presentation of the 2022 budget will spur lawmakers to redouble their efforts in terms of oversight functions and project monitoring.
According to him, the timely presentation of the 2022 budget will also ensure that the legislature completes work on it well before the end of the 2021 fiscal year. He added that the development would help the state keep to the January to December Budget circle.
"Let me state categorically that the budget proposal is not new to us because we have been part of the process at all levels. We are equally convinced that the governor has articulated all the requests and demands of our people based on the outcome of the stakeholders' consultative meetings on the 2022 budget, held across the State.
"Expectedly, the four cardinal pillars upon which this administration places its development agenda, viz: Education, Health, Economy (driven by Agribusiness), and Security are steadily being pursued and realised," he said.
The Speaker commended the Governor for working to grow the IGR of the state, adding that the assembly would do everything possible to ensure the checks and balances crucial for achieving a transparent, accountable, and prudent government.
He also requested that the governor assents to the Legislative Fund Management Law which has been passed by the assembly, adding that states that have assented to the law include Adamawa, Sokoto, Zamfara, Plateau, Delta, Ekiti, and Ondo.
"Once it is assented to by you, we will be able to implement Consolidated Legislative Salary Structure (CONLESS) which is a uniform salary structure for all the State Houses of Assembly," the Speaker said, adding that some states of the federation are already implementing the consolidated legislative salary structure.
"States like Rivers, Kaduna, Nasarawa, Plateau, Sokoto, Bayelsa, Delta, Adamawa, and Lagos are already paying their Legislative staff using CONLESS salary structure. In Oyo State, the Judiciary workers have also been enjoying their Consolidated Judiciary Salary Structure (CONJUSS). We do not want to be an exception," he appealed.
Unlisted Securities Investors Gain N10bn in One Week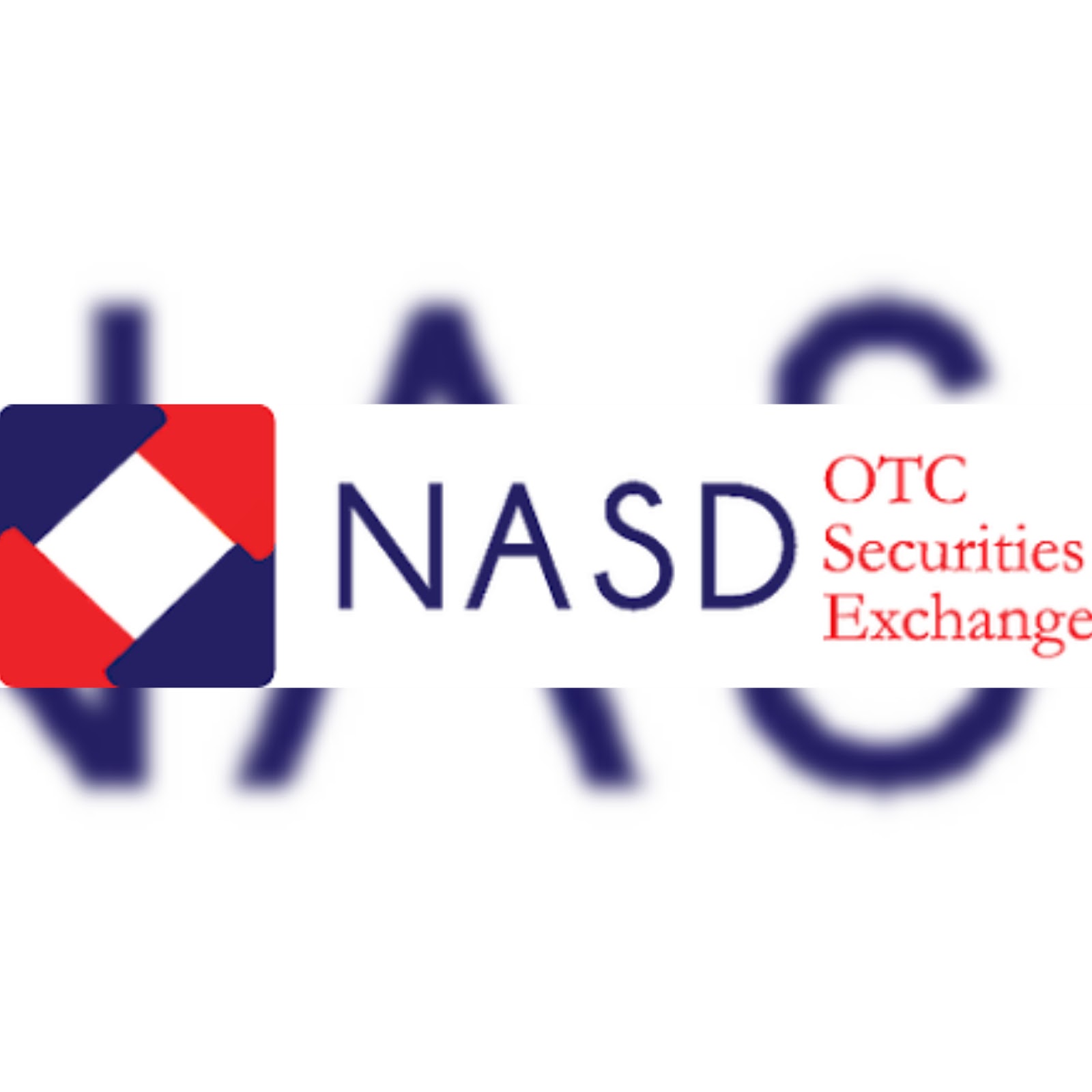 By Adedapo Adesanya
The 25th week of trading at the National Association of Securities Dealers (NASD) Over-the-Counter (OTC) Securities Exchange ended on a positive note last Friday.
In the five-day trading week, investors saw an expansion in their investment portfolios by 0.5 per cent or N10 billion as the market capitalisation closed at N1.011 trillion compared with the preceding week's N1.010 trillion as the NASD Unlisted Securities Index (NSI) increased by 3.86 points to 768.27 points from 764.41 points.
Business Post reports that three stocks on the bourse contributed to the gains reported by unlisted securities investors last week as they overpowered the losses printed by two equities.
Niger Delta Exploration and Production Plc appreciated in the week by 10 per cent to close at N198.00 per share in contrast to the preceding week's N180 per share, Citi Trust Plc grew by 9.6 per cent to N6.85 per unit from N6.25 per unit, while Central Securities Clearing System (CSCS) Plc appreciated by 2.5 per cent to N14.80 per share from N14.44 per share.
Conversely, NASD Plc lost 8.7 per cent to settle at N13.68 per unit compared with the previous N15.00 per unit, while Nipco Plc depreciated by 5.2 per cent to N58.85 per share from N62.10 per share.
There was a 352.8 per cent increase in the total value of transactions in the week to N324.4 million from N69.9 million, while the volume of trades went down by 57.0 per cent to 6.0 million units from 2.6 million units just as the number of deals decreased by 8.1 per cent to 57 trades from 62 trades of the previous week.
At the close of the week, VFD Group Plc was the most traded security by volume with 1.2 million units, CSCS Plc traded 703,377 units, NASD Plc exchanged 350,935 units, CitiTrust Holdings Plc traded 214,800 units, while NDEP Plc sold 65,300 units.
In terms of the value of trades in the week, VFD Group Plc also topped with N293.5 million, NDEP Plc recorded N12.5 million, CSCS Plc traded N10.4 million, NASD Plc posted N5.3 million, while CSCS Plc had N1.5 million.
On a year-to-date basis, investors have transacted 3.2 billion units worth N21.3 billion in 1,428 deals, with the year-to-date gain at 3.4 per cent.
Trading in Greif Nigeria Shares Halted for Smooth Winding up Process
By Dipo Olowookere
Holders of Greif Nigeria Plc shares have been prevented from trading the security on the floor of the Nigerian Exchange (NGX) Limited for now.
The embargo on the trading of the company's stocks was placed on Monday, June 20, 2022, to ensure the process of winding up the organisation goes seamlessly.
Greif Nigeria, formerly known as Van Leer Containers Nigeria Plc, is in the business of making steel drums in the country. It also manufactures plastic containers and sheet metal products.
The company, which is a subsidiary of Greif International Holding BV, also offers services for steel punching and aluminium welding.
But lately, things have not been going on smoothly and it is in the process of winding up.
At its Annual General Meeting (AGM) held on January 31, 2022, the shareholders of the firm authorised the board to begin the voluntary winding up of the company.
In accordance with Section 622 of the Companies and Allied Matters Act (CAMA) 2020 which states that a voluntary winding-up shall be deemed to commence at the time of the passing of the resolution for voluntary winding-up, the NGX Regulation (NGX RegCo) Limited, has notified "all trading license holders and the investing public that it has suspended trading in the shares of Greif Nigeria Plc effective on Monday, June 20, 2022, to ensure a smooth winding-up process."
In a notice filed last week, the agency explained that this action was also in line with Section 624 of CAMA 2020 which provides that a transfer of shares, not being a transfer made to or with the sanction of the liquidator, and any alteration in the status of the members of the company, made after the commencement of a voluntary winding-up, shall be void.
Business Post reports that Greif Nigeria, which uses the ticker Vanleer on the NGX trading platform, has shares outstanding of 42.640 million units and a market capitalisation of N232.4 million as it last traded at N5.45 per unit.
Stock Prices of CWG, 55 Others Shed Weight in One Week
By Dipo Olowookere
Transactions on the floor of the Nigerian Exchange (NGX) Limited last week closed bearish with a week-on-week decline of 0.14 per cent, with the All-Share Index (ASI) and the market capitalisation closing at 51,705.61 points and N27.875 trillion respectively.
Similarly, all other indices finished lower with the exception of the CG, premium, banking, pension, NGX Afr bank value, energy and lotus indices, which appreciated by 0.86 per cent, 1.50 per cent, 0.33 per cent, 0.40 per cent, 0.16 per cent, 0.32 per cent and 0.55 per cent respectively, while the Asem and growth indices closed flat.
In the week, 16 equities gained points compared with the 13 equities of the previous week, while 56 stocks shed weight in contrast to the 51 stocks of the preceding week, with 84 shares closing flat as against the 92 shares of the earlier week.
Data from the exchange showed that CWG was the worst-performing stock as it fell by 14.89 per cent to 80 kobo, RT Briscoe dropped 14.29 per cent to 48 kobo, GlaxoSmithKline depreciated by 13.28 per cent to N6.10, John Holt lost 11.27 per cent to 63 kobo, while Academy Press went down by 10.00 per cent to N1.17.
On the flip side, NAHCO finished the five-day trading week as the best-performing stock as it gained 10.53 per cent to settle at N8.40, Champion Breweries appreciated by 10.00 per cent to N3.74, MRS Oil Nigeria rose by 9.80 per cent to N16.25, FBN Holdings improved by 8.76 per cent to N10.55, while Royal Exchange climbed higher by 6.59 per cent to 97 kobo.
Last week, investors bought and sold 1.121 billion shares worth N13.703 billion in 22,350 deals versus the 940.892 million shares valued at N11.494 billion transacted a week earlier in 20,077 deals.
FCMB, UBA and Oando accounted for 407.770 million shares worth N2.009 billion in 2,181 deals, contributing 36.39 per cent and 14.66 per cent to the total trading volume and value respectively.
A further breakdown showed that financial stocks led the activity chart with the sale of 806.824 million equities worth N6.075 billion in 11,071 deals, accounting for 71.99 per cent and 44.33 per cent of the total equity turnover volume and value respectively.
Energy shares recorded a turnover of 95.031 million units valued at N1.449 billion in 1,849 deals, while conglomerates goods equities traded 66.716 million units valued at N169.517 million in 733 deals.
Latest News on Business Post