Sendy, Google Join Forces to Empower MSMEs in Nigeria
By Modupe Gbadeyanka
An initiative aimed to empower entrepreneurs in the micro, small and medium enterprises (MSMEs) in Nigeria and Africa as a whole has been launched by Sendy in partnership with Google.
Sendy, a tech company that builds fulfilment infrastructure for e-commerce and consumer brands, will provide expert training on business strategy & development, digital marketing, and financial planning through the scheme tagged Google Hustle Academy.
A statement issued by the firm explained that the participants will have access to key industry leaders and master classes on business to help create opportunities, boost business growth and job creation across the region.
Through the free weeklong online bootcamp, Sendy will provide fulfilment and logistics support for participants as well as a one-on-one mentorship to enable them to learn and build the capacity to operate successful businesses.
In addition, through the training, the participating businesses will learn how to identify new markets, access funding opportunities and pitch for success.
The founder and chief executive of Sendy, Mr Mesh Alloys, explained that, "The Google Hustle Academy is a noble idea that clearly speaks to our mission and aligns with our purpose."
"We recognize the significant role played by small and medium businesses in the economy. We are also aware of the vast challenges they face. We want to empower them by enabling them to trade efficiently and effectively.
"Through this partnership with Google, we hope to unlock their potential so that they can learn and seize existing opportunities to build sustainable businesses," he added.
Also commenting on the scheme, the Head of Brand and Reputation at Google SSA, Ms Mojolaoluwa Aderemi-Makinde, stated that, "We are thrilled to be collaborating with Sendy to give much-needed assistance to MSMEs."
"Small and medium-sized companies (SMEs) are the backbone of the global economy, accounting for the majority of businesses in almost every region. They employ over 50 million people in Sub-Saharan Africa and contribute to the region's GDP.
"Through the Hustle Academy we will provide them with training to assist them in packaging their businesses and obtaining the necessary funds to take them to the next level," she added.
NGX Index Advances by 0.50% as Ecobank, MTN, Others Gain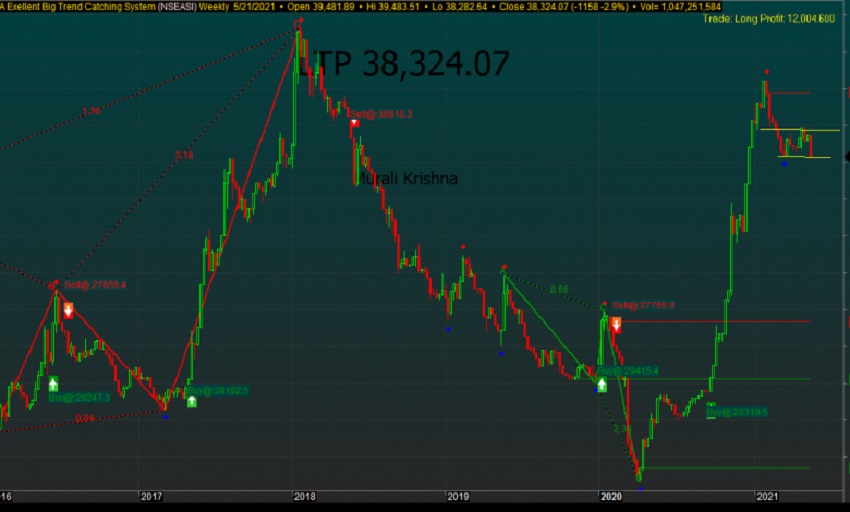 By Dipo Olowookere
Buying interests in Ecobank, MTN Nigeria and others lifted the stock market by 0.50 per cent on Monday as investors are having confidence again in the Nigerian Exchange (NGX) Limited after a wave of selling pressure caused by global uncertainties.
At the market yesterday, the All-Share Index (ASI) nudged closer to the 52,000 psychological points as it gained 344.12 points to settle at 51,962.85 points compared with the preceding session's 51,618.73 points.
But the market capitalisation moved to the next level as it appreciated by N186 billion to close the first trading session of the week at N28.014 trillion versus last Friday's N27.875 trillion.
Data from the exchange showed that the insurance space grew by 1.50 per cent, the banking index gained 0.51 per cent, the energy counter rose by 0.12 per cent, while the consumer goods sector lost 0.56 per cent, with the industrial goods space flat at the close of business.
The activity chart was in the green on Monday as the trading volume expanded by 70.75 per cent to 266.5 million shares from 223.3 million shares, the trading value increased by 41.82 per cent to N2.6 billion to N1.8 billion, while the number of trades improved by 17.12 per cent to 5,050 deals from 4,312 deals.
It was observed that Livingtrust Mortgage Bank emerged as the most traded stock with a turnover of 64.7 million units valued at N77.6 million, trailed by Transcorp with a turnover of 31.8 million units worth N39.7 million. Access Holdings exchanged 29.3 million shares for N275.2 million, Oando sold 27.7 million stocks worth N162.4 million, while UBA transacted 20.6 million equities valued at N152.8 million.
Business Post reports that the market breadth closed positive yesterday with 18 price gainers and 16 price losers, indicating a strong investor sentiment.
Ecobank chalked up 9.79 per cent as the highest price gainer to settle at N10.65, John Holt appreciated by 9.52 per cent to 69 kobo, Linkage Assurance improved by 9.43 per cent to 58 kobo, Okomu Oil jumped by 8.53 per cent to N210.00, while Cornerstone Insurance rose by 6.45 per cent to 66 kobo.
PZ Cussons closed the day as the biggest price decliner after it dropped 10.00 per cent to sell at N11.25, Eterna lost 9.33 per cent to finish at N6.80, RT Briscoe depreciated by 6.25 per cent to 45 kobo, Ardova fell by 5.09 per cent to N13.05, while Nigerian Breweries declined by 3.42 per cent to N57.95.
Unlisted Securities Investors Gain N10bn in One Week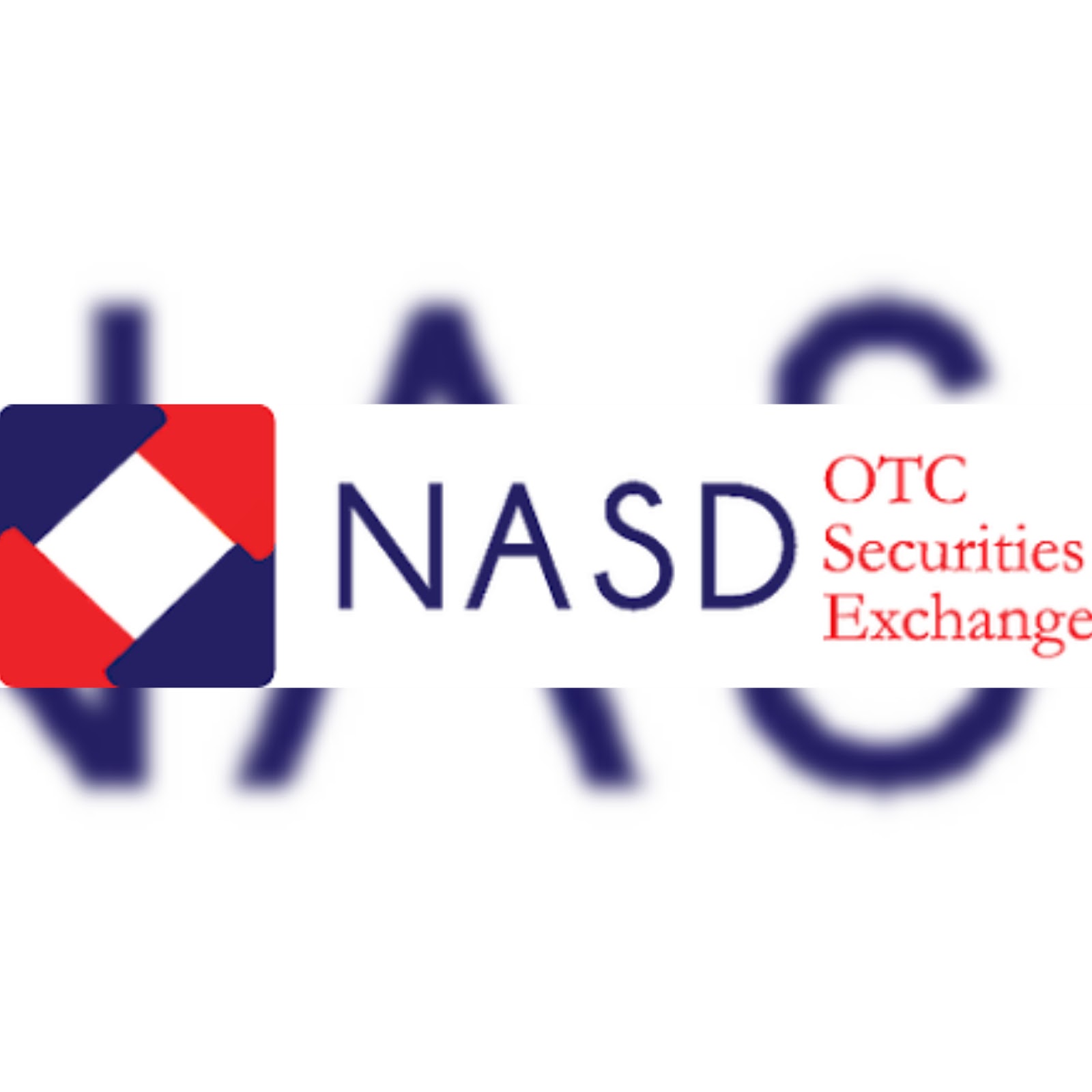 By Adedapo Adesanya
The 25th week of trading at the National Association of Securities Dealers (NASD) Over-the-Counter (OTC) Securities Exchange ended on a positive note last Friday.
In the five-day trading week, investors saw an expansion in their investment portfolios by 0.5 per cent or N10 billion as the market capitalisation closed at N1.011 trillion compared with the preceding week's N1.010 trillion as the NASD Unlisted Securities Index (NSI) increased by 3.86 points to 768.27 points from 764.41 points.
Business Post reports that three stocks on the bourse contributed to the gains reported by unlisted securities investors last week as they overpowered the losses printed by two equities.
Niger Delta Exploration and Production Plc appreciated in the week by 10 per cent to close at N198.00 per share in contrast to the preceding week's N180 per share, Citi Trust Plc grew by 9.6 per cent to N6.85 per unit from N6.25 per unit, while Central Securities Clearing System (CSCS) Plc appreciated by 2.5 per cent to N14.80 per share from N14.44 per share.
Conversely, NASD Plc lost 8.7 per cent to settle at N13.68 per unit compared with the previous N15.00 per unit, while Nipco Plc depreciated by 5.2 per cent to N58.85 per share from N62.10 per share.
There was a 352.8 per cent increase in the total value of transactions in the week to N324.4 million from N69.9 million, while the volume of trades went down by 57.0 per cent to 6.0 million units from 2.6 million units just as the number of deals decreased by 8.1 per cent to 57 trades from 62 trades of the previous week.
At the close of the week, VFD Group Plc was the most traded security by volume with 1.2 million units, CSCS Plc traded 703,377 units, NASD Plc exchanged 350,935 units, CitiTrust Holdings Plc traded 214,800 units, while NDEP Plc sold 65,300 units.
In terms of the value of trades in the week, VFD Group Plc also topped with N293.5 million, NDEP Plc recorded N12.5 million, CSCS Plc traded N10.4 million, NASD Plc posted N5.3 million, while CSCS Plc had N1.5 million.
On a year-to-date basis, investors have transacted 3.2 billion units worth N21.3 billion in 1,428 deals, with the year-to-date gain at 3.4 per cent.
Trading in Greif Nigeria Shares Halted for Smooth Winding up Process
By Dipo Olowookere
Holders of Greif Nigeria Plc shares have been prevented from trading the security on the floor of the Nigerian Exchange (NGX) Limited for now.
The embargo on the trading of the company's stocks was placed on Monday, June 20, 2022, to ensure the process of winding up the organisation goes seamlessly.
Greif Nigeria, formerly known as Van Leer Containers Nigeria Plc, is in the business of making steel drums in the country. It also manufactures plastic containers and sheet metal products.
The company, which is a subsidiary of Greif International Holding BV, also offers services for steel punching and aluminium welding.
But lately, things have not been going on smoothly and it is in the process of winding up.
At its Annual General Meeting (AGM) held on January 31, 2022, the shareholders of the firm authorised the board to begin the voluntary winding up of the company.
In accordance with Section 622 of the Companies and Allied Matters Act (CAMA) 2020 which states that a voluntary winding-up shall be deemed to commence at the time of the passing of the resolution for voluntary winding-up, the NGX Regulation (NGX RegCo) Limited, has notified "all trading license holders and the investing public that it has suspended trading in the shares of Greif Nigeria Plc effective on Monday, June 20, 2022, to ensure a smooth winding-up process."
In a notice filed last week, the agency explained that this action was also in line with Section 624 of CAMA 2020 which provides that a transfer of shares, not being a transfer made to or with the sanction of the liquidator, and any alteration in the status of the members of the company, made after the commencement of a voluntary winding-up, shall be void.
Business Post reports that Greif Nigeria, which uses the ticker Vanleer on the NGX trading platform, has shares outstanding of 42.640 million units and a market capitalisation of N232.4 million as it last traded at N5.45 per unit.
Latest News on Business Post