Stock Market Gains 0.20% as Investors Buy United Capital, Others
By Dipo Olowookere
The Nigerian stock market appreciated by 0.20 per cent on Monday on the back of bargain hunting in United Capital, MTN Nigeria, GTCO, Zenith Bank and 32 other equities.
United Capital and RT Briscoe were the highest price gainers yesterday, rising by 10.00 per cent each to close at N13.20 and 66 kobo respectively.
Africa Prudential improved by 9.56 per cent to trade at N7.45, Academy Press rose by 9.50 per cent to sell for N1.96, while Champion Breweries grew by 8.78 per cent to N2.23.
As a result of the buying pressure on these shares, the All-Share Index (ASI) moved higher by 93.43 points to 47,233.91 points to 47,140.48 points, while the market capitalisation expanded by N51 billion to N25.457 trillion from N25.406 trillion.
Also, the other key indices were good on Monday as the banking index appreciated by 0.66 per cent, the consumer goods index rose by 0.37 per cent, the insurance counter gained 0.22 per cent, while the industrial goods space went up by 0.01 per cent, with the energy counter closing flat.
Business Post reports that despite the impressive performance of the exchange yesterday, there were 17 price losers led by Juli with a decline of 9.76 per cent to trade at 74 kobo.
Multiverse went down by 8.00 per cent to 23 kobo, Mutual Benefits Assurance lost 7.14 per cent to sell for 26 kobo, Flour Mills declined by 4.56 per cent to N33.50, while Honeywell Flour depreciated by 4.23 per cent to N3.85.
In terms of the level of activity, the trading volume decreased by 0.76 per cent to 421.5 million units from 424.7 million units, the trading value declined by 35.30 per cent to N4.2 billion from N6.5 billion, while the number of deals increased by 29.56 per cent to 5,961 deals from 4,601 deals.
Transcorp ended the session as the busiest stock with the sale of 99.3 million units valued at N118.5 million and was followed by Zenith Bank, which traded 46.3 million units worth N1.3 billion.
United Capital transacted 31.6 million equities worth N416.8 million, UBA exchanged 27.0 million stocks for N234.0 million, while Fidelity Bank traded 23.8 million shares for N72.4 million.
NGX All-Share Index Outperforms Inflation Over Three Years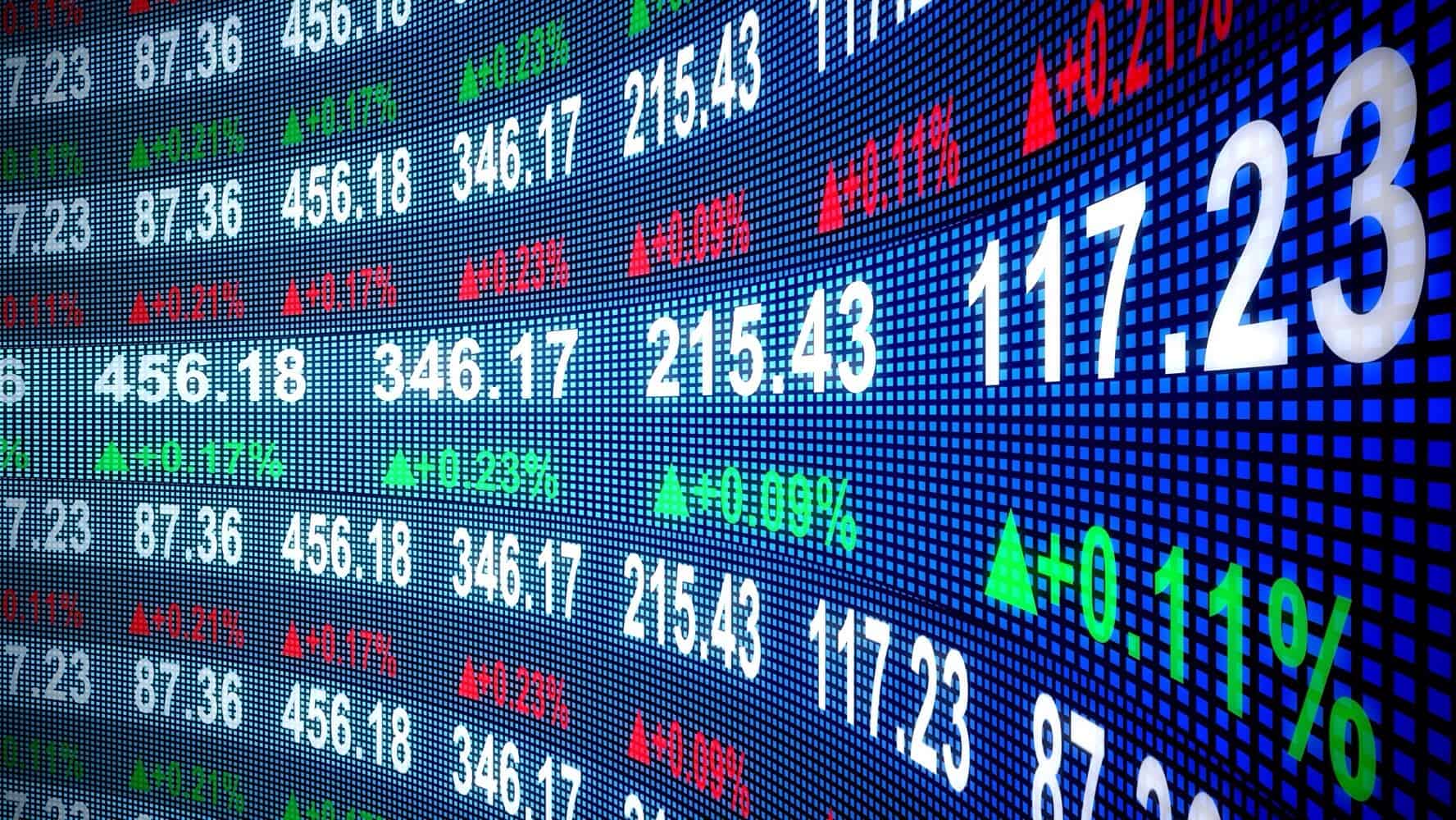 The 3-year trailing performance of the All-Share Index (ASI) of the Nigerian Exchange (NGX) Limited surpasses the average inflation during the same period.
The annual inflation measured by the Consumer Price Index (CPI) released in September by the National Bureau of Statistics (NBS) was 20.52 per cent in August 2022.
Meanwhile, the NGX ASI, a market capitalisation weighted index of all companies listed on the NGX's platform, had a year-to-date performance of 15.68 per cent during the same period. This could be misleading about the market performance until you view it through a longer-term lens.
British Economist, Benjamin Graham, made a quote popularly used by Warren Buffett, the Fund Manager of Berkshire Hathaway Inc and widely regarded as the best living investor: "Markets are a voting machine in the short term, and a weighing machine in the long run." On a 3-year trailing basis, the NGX ASI has outperformed the CPI average in the same period, ensuring that investors with a longer-term hold on their investments remain in the positive region.
Analysis of data of closing prices gathered from the NGX's website showed that the index has a 3-year moving average of 22.97 per cent, compared to an inflation average of 15.72 per cent.
The year 2022 has been a slow year for global stocks due to volatility resulting from the hiking of interest rates by central banks in the United States and Europe amidst inflationary pressures.
The NGX ASI's 15.62% YTD return is a significant positive performance compared to the US S&P 500, which has plunged by 22.46% or the FTSE 100, which has declined by 7.68%, according to Google Finance. The local bourse has exhibited resilience and insulated investors from negative return on investment over three years.
Laolu Martins Was Minority Shareholder of Bukka Hut—Management
By Modupe Gbadeyanka
The management of an online restaurant in Nigeria, Bukka Hut, has clarified that one of its late directors, Mr Laolu Martins, was a minority shareholder in the company.
On Wednesday, it was reported that the deceased breathed his last in Lagos. He was said to have co-founded the firm with Mr Rasheed Jaiyeola, who is the Chief Executive Officer.
The deceased was reportedly invited to join the firm by Mr Jaiyeola, who jointly owns majority shares of the company with his wife and sister.
Mr Jaiyeola and Mr Martins were co-owners of the Nigerian International Securities Limited (NISL) before the former resigned from his position as director to focus on Bukka Hut in 2016.
According to the statement from the organisation, Mr Jaiyeola established Bukka Hut but only invited the deceased and two others to invest in the eatery when it was established.
"To clarify, Rasheed Jaiyeola is the founder/CEO of Bukka Hut, a proudly Nigerian brand he built from inception in August 2011 from one outlet to 24 outlets comprising of restaurants, lounges and suya and grill spots, and a learning facility, BH Academy, as at today. He jointly owns the majority shares of the company with his wife and sister.
"Bukka Hut is not a one-man business as there are two other shareholders/directors, but they are not involved in the daily management of the business.
"Rasheed and the late Olaolu Martins were co-owners of Nigerian International Securities Lid (NISL), and naturally, Laolu was one of the three people he invited to invest in Bukka Hut when he founded it in 2011; Rasheed resigned from NISL as a director in 2016 to focus solely on building Bukka Hut while Olaolu remained the MD/CEO of NISL and its related businesses," the statement explained.
Mr Martins was reported to have died from suicide, but fresh information revealed that he slumped at Lenox Mall after a cardiac arrest and was taken to a hospital in Lekki, where he passed on.
Usman Laments Nigeria, Saudi Arabia Trade Volume of $5m
By Aduragbemi Omiyale
The president of the newly-establishment Nigeria-Saudi Arabia Chamber of Commerce, Industry, Mines and Agriculture, Mr Ibrahim Usman, has lamented the low trade volume between both countries despite their historical relationship.
Mr Usman expressed this frustration when he visited the Minister of Information and Culture, Mr Lai Mohammed, at his office in Abuja.
He said at the moment, the trade volume between Nigeria and Saudi Arabia is about $5 million, promising to deepen the relations between the two countries.
"And whereas many Saudi investors are looking out for profitable investment windows in friendly countries like Nigeria, our businesses have been unable to capitalise on such opportunities due to lack of an organised, reliable, safe and very secure private sector platform like a chamber of commerce," he said.
Mr Usman said a 60-member inter-ministerial delegation from Saudi Arabia will be in Nigeria next week for the second session of the Nigeria-Saudi Arabia Joint Commission, which will further create opportunities for the chamber to set up trade missions.
On his part, Mr Mohammed praised his guest for his effort to establish the organisation after over 10 years of trial, saying he has proven himself as a man of vision and deep conviction.
"Clearly from your presentation, it's clear that the major objective is to change the narrative and ensure that the relations between Saudi Arabia and Nigeria should not be seen just from the narrow prism of Hajj and Umrah pilgrimage, but from the prism of two very important nations of the world creating a bridge through better cooperation for the two countries and their citizens," the Minister said.
Mr Mohammed described the chamber as a clearing house for proposals from business people from the two countries in order to open new vistas for trade opportunities.
He said the absence of such a chamber has led to the decline in the volume of trade and also bred trust deficit between business people from the two countries.
"The absence of this vehicle has led to loss of businesses between the two countries and it has also aggravated the trust deficit between them," he said.
Latest News on Business Post