Trump's Speech: Wall Street Risks Choppy Trading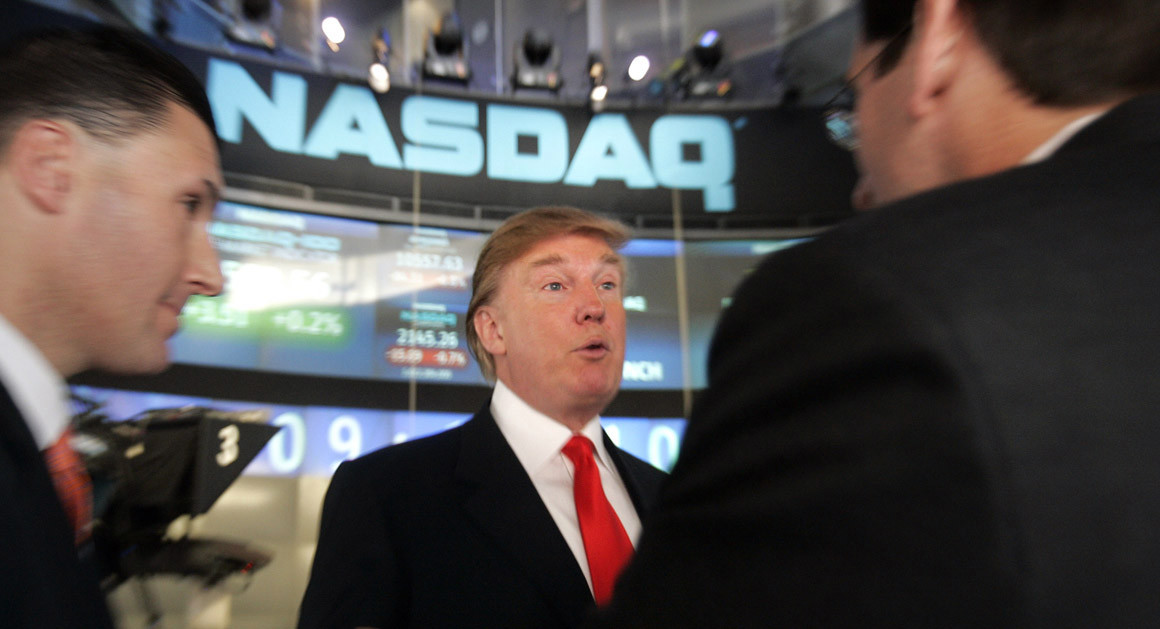 By Modupe Gbadeyanka
The major U.S. index futures are pointing to a roughly flat opening on Tuesday as traders await President Donald Trump's highly anticipated speech to a joint session of Congress.
The markets have recently benefited from optimism about pro-business policies under Trump, and traders will be looking additional details on his policies on tax reform, deregulation, and infrastructure spending. Early trading may also be impacted by reaction to a slew of U.S. economic data.
After initially moving to the downside, stocks turned higher over the course of the trading session on Monday. With the turnaround on the day, the Dow and the S&P 500 once again climbed to new record closing highs.
The major averages ended the session modestly higher. The Dow crept up 15.68 points or 0.1 percent to 20,837.44, the Nasdaq rose 16.59 points or 0.3 percent to 5,861.90 and the S&P 500 edged up 2.39 points or 0.1 percent to 2,369.73.
Profit taking contributed to the early weakness on Wall Street following recent strength, although selling pressure remained relatively subdued.
The subsequent rebound reflected recent upward momentum amid optimism about pro-business policies under President Donald Trump.
Trump is due to speak to a joint session of Congress on Tuesday, and traders will be looking for details on his promises of tax reform, deregulation and infrastructure spending.
In economic news, the Commerce Department released a report showing a rebound in durable goods orders in the month of January.
The report said durable goods orders jumped by 1.8 percent in January after falling by a revised 0.8 percent in December. Economists had expected orders to climb by 1.7 percent.
Excluding a sharp increase in orders for transportation equipment, durable goods orders edged down by 0.2 percent in January following a revised 0.9 percent advance in December. Ex-transportation orders had been expected to rise by 0.5 percent.
A separate report from the National Association of Realtors unexpectedly showed a steep drop in pending home sales in the month of January.
NAR said its pending home sales index tumbled by 2.8 percent to 106.4 in January after climbing by 0.8 percent to a revised 109.5 in December.
A pending home sale is one in which a contract was signed but not yet closed. Normally, it takes four to six weeks to close a contracted sale.
The steep drop by the index came as a surprise to economists, who had expected pending home sales to increase by 0.8 percent.
With the unexpected decrease, the pending home sales index fell to its lowest level since hitting 106.0 in January of last year.
Biotechnology stocks moved sharply higher over the course of the trading session, driving the NYSE Arca Biotechnology Index up by 3.8 percent. With the jump, the index reached its best closing level in over a year.
Significant strength was also visible among oil service stocks, as reflected by the 1.7 percent gain posted by the Philadelphia Oil Service Index.
Steel and housing stocks also saw considerable strength, with the NYSE Arca Steel Index and the Philadelphia Housing Sector Index climbing by 1.7 percent and 1.6 percent, respectively.
On the other hand, gold stocks moved sharply lower on the day, dragging the NYSE Arca Gold Bugs Index down by 5.1 percent. With the drop, the index fell to its lowest closing level in well over a month.
Investors Hub
African Alliance Plots Strategy to Gain Substantial Market Share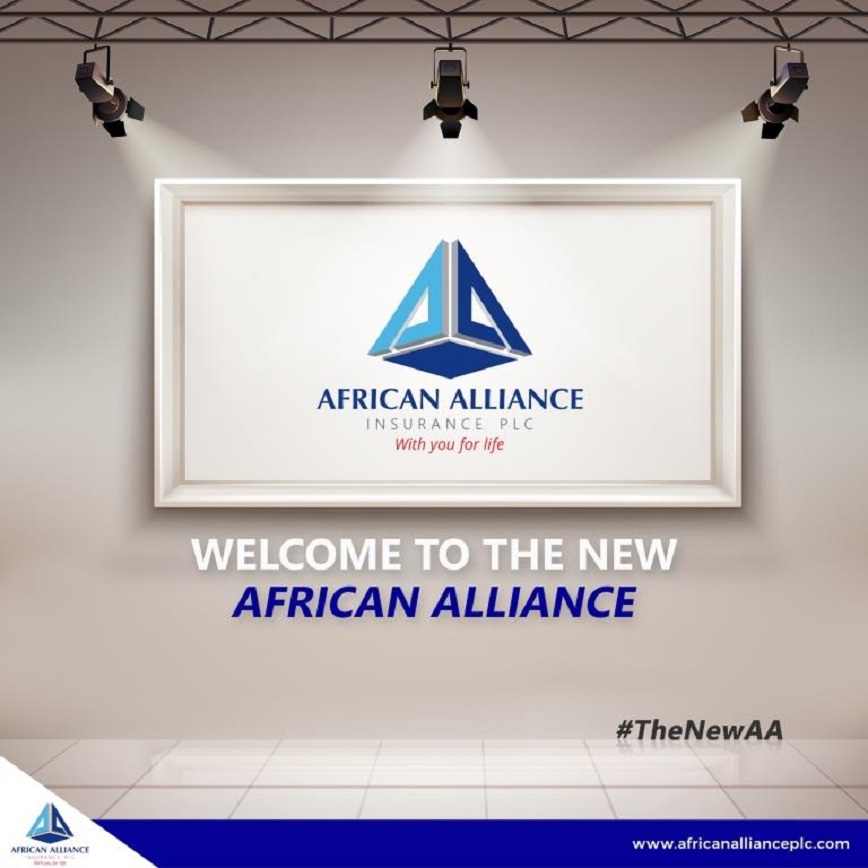 By Dipo Olowookere
The management of a foremost life insurer, African Alliance Insurance Plc, has said its main focus at the moment is to ensure the company attain a substantial market share.
The Managing Director/Chief Executive Officer of African Alliance Insurance, Mrs Joyce Ojemudia, speaking at the company's hybrid 52nd Annual General Meeting (AGM) held in Lagos and streamed online, said the team has plotted a strategy to achieve this goal.
"Our main focus next year is to grow our market share substantially. This will be achieved by a massive beef-up of the sales team (field force and corporate marketers) and the provision of necessary tools to aid marketing activities.
"We will reopen branches in locations we have found promising and enhance our presence in existing locations," the respected sales guru was quoted as saying at the event via a statement signed by the firm's Brand, Media and Communications Manager, Mr Bankole Banjo.
"Our quest to maintain physical presence resonates with our integrity drive as insurance is a business of trust, especially amongst the retail market. This effort will be supported by digital technology as we adopt a two-prong onslaught on the market," she added.
Mrs Ojemudia also listed as priorities the renewal of the company's ISO certification as a business tool to enhance market confidence; staff training and retraining to aid knowledge acquisition; recruitment into key technical areas as well as massive IT upgrades to support the business goals and optimise costs.
Earlier, the company's Chairman, Dr Anthony Okocha, highlighted the many signs of progress of the company in the 2020 financial year.
"Your Company was able to grow its asset base by 29 per cent from over N40 billion to N56.3 billion. This was as a result of substantial capital injection which gave us a boost on our bottom line to the tune of N5.67 billion from the 2019 loss position of N7.04 billion.
These profits have been immediately assigned as retained earnings to further boost our ongoing quest to revamp our books and grow the overall financial standing of your Company," he said.
Business Post reports that during the meeting, the company announced the retirement of Mr Okocha as chairman of the board effective September 20, 2021.
A non-executive director of the company, Sylva Ogwemoh (SAN), who chaired the meeting, described the retired Chairman as a man who was passionate about the cause of African Alliance Insurance Plc.
"For a man to have led the board for 9 years is testament to his resilience despite all odds. We wish him a happy retirement and on behalf of the board, management, staff and shareholders of the company, we thank him for his contributions to the growth of the company," the legal practitioner said.
Recall that under Mr Okocha's watch, the company successfully conducted the first rebranding exercise in its 61-year history firmly making it attractive to younger professionals and repositioning it for future success.
In the year under review, African Alliance declared a profit before tax of N5.67 billion compared to a loss of N7.04 billion in the preceding year, representing over 1300 per cent year-on-year increase.
Further analysis of the books showed that the company paid N8.16 billion in claims, a 21 per cent reduction year-on-year on the previous year's figure of N10.4 billion.
This, according to the Chairman, was a "result of shrewd underwriting/ vibrant risk selection process which saw us cede strategically to reinsurers."
The firm's income from investments dropped also by 19 per cent from N3.02 billion to N2.46 billion, a direct outcome of the decline in market rates, however, the company's operating expenses were also reduced by 14 per cent as a precautionary counterbalance to the reduced earnings.
Incorporated in 1960, African Alliance is widely regarded as the strongest life specialist in the industry. With a policyholder base of over 50,000 policies, spanning more than three generations, the company is adequately positioned to provide innovative and customized plans for the Nigerian market.
FIRS Advocates Partnerships for Better Tax Administration
By Adedapo Adesanya
For a better tax administration, there must be stronger relationships between Nigeria and development partners, the Executive Chairman of the Federal Inland Revenue Service (FIRS), Mr Mohammed Nami, has submitted.
Mr Nami, who is also the President of the Commonwealth Association of Tax Administrators (CATA), was quoted as saying this in a statement issued by Mr Johannes Wojuola, Special Assistant to the Executive Chairman on Media and Communication.
The FIRS boss, during a visit to the Capital Area Transportation Authority (CATA) Secretariat at the United Kingdom's Treasury House for a meeting on tax administration on Friday, was briefed on the governance structure of CATA and the current efforts by the association to serve the common interest of member nations.
He promised to achieve the short and long term goals and objectives of the association before his three-year tenure ends in 2024.
Mr Nami also held a bilateral meeting with Miss Antonia Strachey of the Public Finance and Tax Department, UK Foreign, Commonwealth and Development Office (FCDO), on issues of mutual benefit to the revenue authorities of both countries.
The FIRS boss was unanimously elected on October 12 by the 47 member countries of CATA at the association's General Meeting as its 15th President.
CATA is an accredited associate of the Commonwealth, established in 1978 in London to promote the improvement of tax administration in all its aspects within the Commonwealth with particular emphasis on developing countries like Nigeria.
Mr Nami was accompanied by Mr Olufemi Olarinde, Nigeria's CATA Country Correspondent, Mr Johannes Wojuola, and Mr Jibrin Salihu, Personal Assistant to the Executive Chairman.
The meeting was attended by UK Government Tax Authority representatives, including Ms Fiona Hay, Head, Capacity Building and International Relations, Mr Mahtab Hashim, Capacity Building Unit, and Ms Jasmine Taylor, Director, Senior Leadership Programme.
Airtel Africa, 17 Others Lift Stock Exchange by 0.46%
By Dipo Olowookere
Nigeria's stock exchange closed positive on Friday by 0.46 per cent following a renewed bargain hunting in Airtel Africa, Guinness Nigeria, Sterling Bank, Ardova and 14 others.
This pushed the All-Share Index (ASI) of the Nigerian Exchange (NGX) Limited by 199.52 points to 43,308.29 points from the previous day's 43,108.77 points and jerked the market capitalisation higher by N104billion to N22.598 trillion from N22.494 trillion.
Royal Exchange and ABC Transport grew by 10.00 per cent each at the trading session to finish at 55 kobo and 33 kobo respectively.
AIICO Insurance gained 9.38 per cent to close at 70 kobo, University Press appreciated by 8.89 per cent to N2.94, while Regency Assurance jumped 7.69 per cent to 42 kobo.
On the other hand, UPDC REIT topped the losers' table of 24 members with a price depreciation of 9.82 per cent to settle for the day at N5.05.
Champion Breweries retreated by 5.90 per cent to N2.55, UPDC moderated by 5.07 per cent to N1.31, FTN Cocoa eased by 4.76 per cent to 40 kobo, while Veritas Kapital contracted by 4.55 per cent to 21 kobo.
Unlike the preceding day, the level of activity was mixed yesterday with the trading value declining by 15.15 per cent to N3.6 billion from N4.2 billion, while the trading volume rose by 14.73 per cent to 305.3 million units from 266.1 million, with the number of deals rising by 13.96 per cent 4,450 deals from 3,905 deals.
FCMB finished the day as the most active stock with 81.1 million units worth N247.9 million, trailed by GTCO with 29.5 million units valued at N738.3 million.
Further, Access Bank transacted 28.1 million units valued at N253.9 million, Honeywell Flour sold 16.8 million units worth N70.2 million, while Zenith Bank exchanged 13.2 million units for N320.2 million.
At the market on Friday, the insurance sector gained 1.98 per cent, while the quartet of the consumer goods, banking, energy and industrial goods counter lost 0.89 per cent, 0.33 per cent, 0.03 per cent and 0.01 per cent respectively.
Latest News on Business Post