What are the Things to Keep in Mind when Buying a House?
It's critical to be well-informed when making major financial decisions, and a few are more significant than buying a house.
Before you acquire any property, take the time to educate yourself on what you're getting yourself into. The following home-buying ideas will assist you in getting started with your home ownership journey.
The processes involved in purchasing a home are straightforward and worth your time and effort.
While looking into the factors to consider when purchasing a home, the process can get overwhelming. After all, there are numerous factors to consider before commencing to purchase your dream home.
Having set priorities will help you navigate the process without missing crucial aspects that are important to you and your family.
Your realtor will want to know about your priority list as well. Understanding which qualities are most important can assist you in eliminating residences that will not work for you and comparing those that will.
Here are 7 Things You Must Know Before Purchasing A Home
Location
Location is one of the most critical aspects of any piece of real estate. Pay great attention to the neighbourhood where you intend to purchase your home. You'll want to make sure that your home is close to your workplace.
Some people want to be tucked away from busy streets, while others prefer to have more access to main city roads.
Homebuyers with children or those considering starting a family should look into the local schools. For many homeowners, school quality can make or break their decision. Examine the public and private alternatives, as well as information on entrance and registration. Knowing the important information ahead of time is usually a smart idea.
Buyers are looking for a location that is convenient to their favourite places (work, school, shopping, recreation centre, place of worship, friends and family). Check traffic flow and look for easy access to important roadways.
Look past the paint
It's not uncommon for your dream house to include that one area that you've already imagined remodelling. It's vital to note that while a coat of paint or some wallpaper can alleviate cosmetic issues, making modifications to kitchens and bathrooms can be costly.
People often concentrate on the cost of cabinets, appliances, and counters, but they overlook the expense of labour, which may easily double or triple the cost. That's not to say you shouldn't buy a house that needs a lot of work, but you should consider those costs when considering whether you can afford it.
You should know what you desire
Are you looking for a house or an apartment? This is one of the first challenges that many first-time house purchasers will face. In fact, many customers may consider both options because they can't decide.
You should be aware of the advantages and disadvantages of living in an apartment versus a house in order to make informed selections. More consumers will be disappointed when choosing an apartment because they are unaware of the consequences of how restrictive they might be or how quickly fees can alter. Of course, the appeal is typically for buyers who do not have time to maintain their homes.
After the thrill of purchasing a property wears off, you'll have to live there for years. Make certain you're looking for a home that fits your wants and lifestyle. More space isn't necessarily a good thing. Lawns require maintenance. It may turn out that being close to the things you enjoy is more significant than you know.
Understand that you are not only purchasing a home, but also a location. Many buyers overlook the importance of learning how to choose a neighbourhood they would enjoy when purchasing a property. First-time buyers frequently place too much emphasis on the home and not enough on the area.
Make use of a reputable real estate agent
We all know that real estate brokers get a percentage of the home's sale price, which makes some purchasers wary of using one since they fear it will raise the overall cost. Keep in mind that the commission is paid by the seller, not the customer.
A listing agent (the agent representing the seller) does not safeguard your interests and would simply pocket both sides of the commission if you were to buy a home. That means you aren't saving any money. A knowledgeable broker working for you like PwanMax can defend your interests and guide you through the whole buying process, from price negotiations to home inspections.
Know how much a property is worth before you buy it
If you want to avoid overpaying for your home, you'll need to work with a real estate agent like PwanMax that knows the local market.
Other expenditures such as appraisals and inspections, in addition to the purchase price, might mount up quickly if you don't grasp the home's value.
If you ask about adjusting the price afterwards, sellers and banks may not be accommodating.
Number of bedrooms
Each family will have a preference on the number of bedrooms they require. Most individuals want at least two, and the number grows if there are children.
Some families prefer that their children share bedrooms, while others prefer that they each have their own bedroom to suit various bedtimes and study habits. It's ideal to have a distinct guest room if you have regular visitors for an extended period of time.
An additional bedroom is frequently used as an office, den, playroom for children, or fitness area. Many hobbies necessitate working space and supply storage, and an extra bedroom is ideal for this. Consider your lifestyle and what will make it better.
The house's age
This is irrelevant if you are just interested in a new building. You may see homes from multiple decades if you are willing to look at all residences in your price range that fulfil your fundamental needs.
Older homes might have a unique charm, but they may require more maintenance and renovations. Ascertain that you have the time, motivation, and financial resources to enjoy managing these initiatives.
Building codes evolve over time, and it's helpful to have a rudimentary awareness of some of the more significant variations when inspecting properties built under different laws.
Your realtor may have this information or know where to look for it. You may already be aware of how homes were built at the time if you're seeking a specific vintage and design.
Summary
While you're ready to become a homeowner, it's critical to identify the most crucial factors to consider when purchasing a property. As previously mentioned, there are various aspects to consider, including personal preparation, local market conditions, and ensure you understand the key components of the house purchasing process. You may ensure that you have awareness and mindfulness as you enter the domain of homeownership by carefully considering some of these concerns.
JUST IN: CBN Raises Benchmark Interest Rate to 13%
By Dipo Olowookere
For the first time in two years, the Monetary Policy Rate (MPR) has been raised by the Central Bank of Nigeria (CBN) to 13.0 per cent from 11.5 per cent.
Mr Godwin Emefiele, the Governor of the CBN, who announced this development on Tuesday in Abuja, explained that the decision to increase the benchmark interest rate was taken at the Monetary Policy Committee (MPC) meeting held yesterday and today.
While addressing financial reporters this afternoon, Mr Emefiele said members of the committee were unanimous with the decision to hike the rates as it was the best thing to do after holding them for about two years.
According to the central bank chief, one of the reasons for raising the rate is to control liquidity ahead of the 2023 general elections as politicians would be expected to flood the system with cash in a bid to woo voters.
However, the other parameters were left unchanged by members at the gathering as the Asymmetric corridor remained around the MPR at +100/-700bps, the Cash Reserve Ratio (CRR) at 27.5 per cent and the Liquidity Ratio (LR) at 30.0 per cent.
Nigeria's GDP Grows by 3.11% in Q1, What Next?
By Lukman Otunuga
There are two ways one could interpret Nigeria's latest Gross Domestic Product (GDP) figure of 3.11% in Q1 of 2022.
The optimists will say the country's economy grew for the sixth consecutive quarter in Q1 while pessimists may highlight how economic growth slowed for the third consecutive quarter.
Either way, Nigeria's economy continues to display resilience against external and domestic risks. With the improvement in the non-oil sector driving growth, this may brighten the growth outlook. But could these be signs of Nigeria breaking away from the chains of oil reliance to derive growth from sustainable sources? It may be too early to come to any meaningful conclusion. However, the report is encouraging and illustrates progress made by the country in reclaiming stability post-Covid-19.
With economic conditions somewhat improving, the Central Bank of Nigeria (CBN) is unlikely to raise interest rates this week. Given how Africa's largest economy has been able to maintain growth in the past six quarters on the back of loose monetary policies by the CBN, a rate hike could disrupt Nigeria's economic recovery.
As the global war against inflation rages on, central banks are stepping up.
However, the CBN is likely to remain on the sidelines for now. Nevertheless, inflation is still a cause for concern with consumer prices accelerating for the third straight month to 16.82% in April 2022.
With the general elections around the corner, pre-election spending could translate to rising price pressures. On top of this, the widening policy divergence between the Federal Reserve and the CBN could punish the Naira.
It's worth keeping in mind that the dollar remains heavily supported by aggressive Fed rate hike bets and is likely to remain strong for the rest of 2022. A powerful dollar is bad news for emerging market currencies including the Naira which continues to depreciate in both the official and unofficial markets.
Lukman Otunuga is the Senior Research Analyst at FXTM
NGX All Share Index Weakens Further by 0.13%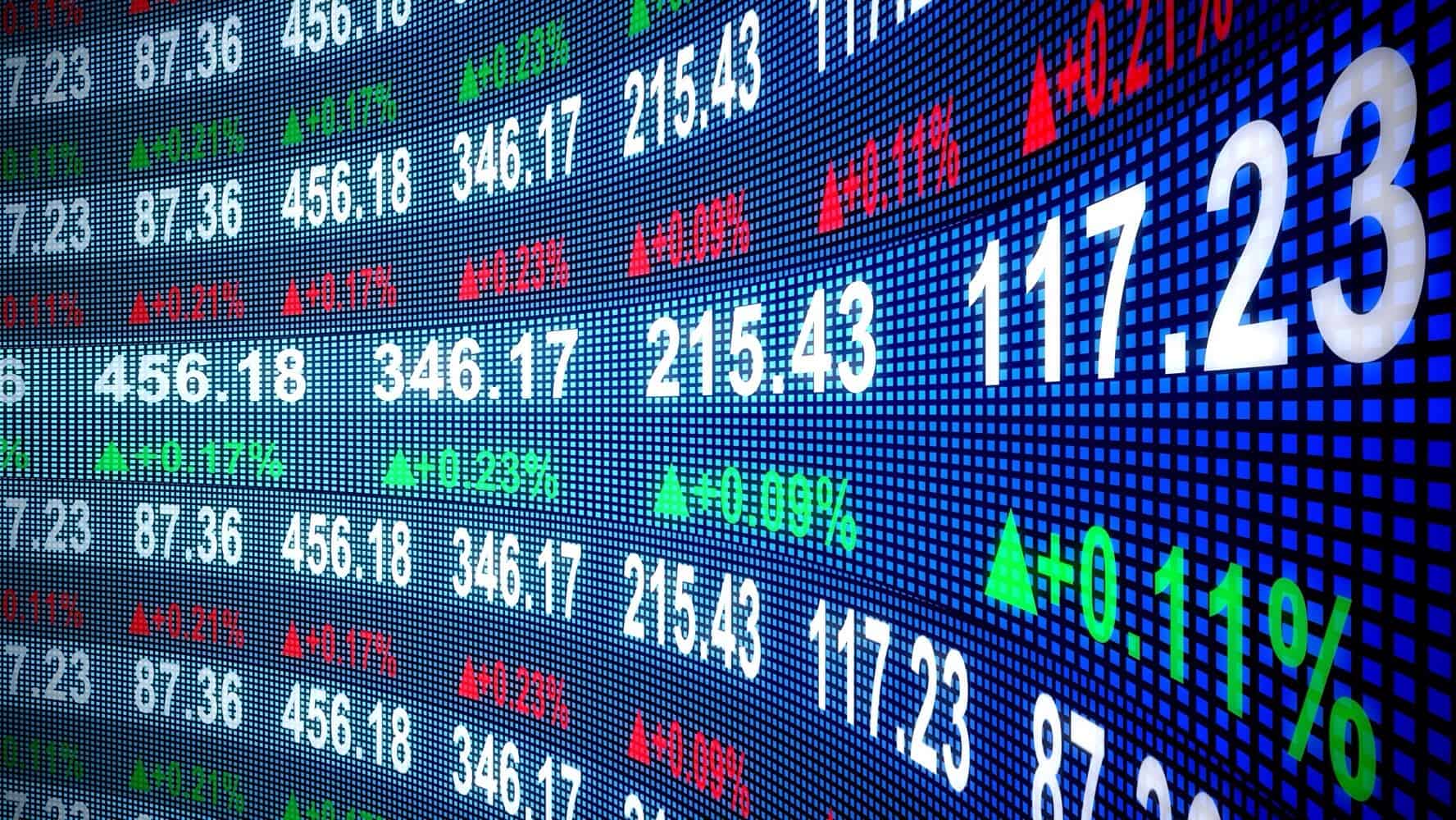 By Dipo Olowookere
The bearish sentiment on the floor of the Nigerian Exchange (NGX) Limited continued on Monday as the bourse further depreciated by 0.13 per cent.
Sustained profit-taking especially in the industrial goods sector contributed to the decline suffered during the session as the All Share Index (ASI) slumped by 68.45 points to close at 52,911.51 points compared with the previous session's 52,979.96 points.
As for the market capitalisation, it depreciated by N37 billion amid sell-offs in 24 stocks to settle at N28.525 trillion as against last Friday's closing value of N28.562 trillion.
On the first trading day of this week, the insurance sector depleted by 2.32 per cent, the industrial goods sector fell by 0.09 per cent, while the energy, banking and consumer goods counters increased by 0.28 per cent, 0.10 per cent and 0.05 per cent respectively.
Presco led the losers' chart yesterday with a price decline of 10.00 per cent to trade at N180.00, Global Spectrum Energy Services lost 9.97 per cent to finish at N3.07, Neimeth fell by 9.66 per cent to N1.59, UAC Nigeria depreciated by 8.33 per cent to N13.20, while NEM Insurance retreated by 7.74 per cent to N4.05.
The gainers' log had 22 members on Monday, with Conoil leading after its value improved by 9.95 per cent to N34.25. MRS Oil gained 9.93 per cent to quote at N14.95, McNichols appreciated by 9.86 per cent to N2.34, Academy Press increased its price by 9.76 per cent to N1.35, while NPF Microfinance Bank expanded by 8.02 per cent to N2.02.
On the activity chart, a total of 263.3 million stocks worth N3.6 billion exchanged hands in 4,856 deals during the session compared with 436.6 million stocks worth N3.2 billion bought and sold in 4,716 deals in the preceding session. This implied that the volume of trades depreciated by 39.68 per cent, while the value of trades and the number of deals increased by 10.15 per cent and 2.97 per cent respectively.
Jaiz Bank closed the day as the most active stock with the sale of 114.0 million units valued at N101.8 million, GTCO transacted 12.9 million shares for N302.8 million, Transcorp exchanged 12.8 million stocks worth N16.7 million, Access Holdings traded 11.7 million equities valued at N115.7 million, while Zenith Bank sold 8.6 million shares for N207.0 million.
Latest News on Business Post