Why Tether is Different from Other Stablecoins, Fiat—Ardoino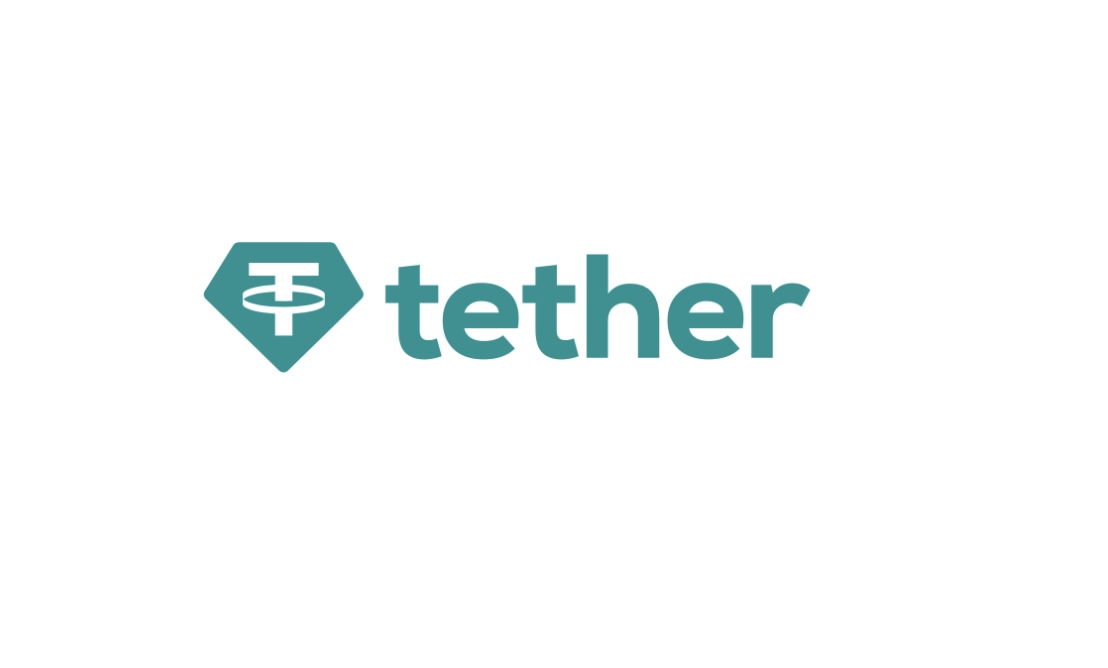 By Adedapo Adesanya
Since its emergence in 2014, Tether (USDT) has grown to become the most traded cryptocurrency.
The token, according to Mr Paolo Ardoino, the Chief Technology Officer (CTO) at Tether, has made a significant contribution to a more connected ecosystem as it combines digital currency benefits, such as instant global transactions, with traditional currency benefits, such as price stability.
"Tether is disrupting the legacy financial system by offering a more modern approach to money. By introducing fiat currency-digital cash to the bitcoin, Ethereum, EOS, Liquid Network, Omni, Tron, Algorand, and Solana blockchains, Tether is committed to transparency and compliance.
"Tether is a fast and low-cost way to transact with money," he told Business Post in a chat.
Speaking on why USDT has become one of the most important tokens, Mr Ardoino said, "Stablecoins have become a viable medium of exchange for e-commerce and have proven to be a resource for businesses looking for a more economical and more efficient way for payments to be made among buyers and sellers," and "USDT has grown massively into an important alternative form of payment."
The Tether CTO also said the existence of stablecoins has helped break the expensive and tight hurdles around the remittance infrastructure, particularly for migrant workers.
"Stablecoins have also found significant use cases for migrant workers making remittances across international frontiers. Currently, these workers have to send remittances through businesses like Western Union to get money back to their families and loved ones. This is a slow and costly process, where families end up losing a big chunk of their funds to high fees.
"Stablecoins eliminate the broker from this equation, allowing these families to retain more of their wealth."
He explained that users get more advantages from Tether as it is pegged against the US Dollar, which is designed to maintain a fixed value over time.
"The value of a stablecoin is typically pegged to a specific real currency, like the US Dollar. This is unlike highly volatile cryptocurrencies such as bitcoin. To date, stablecoins have served as a necessary offramp that has been used by traders to move quickly in and out of positions and provide a stable unit of account for settling crypto payments.
"Note that, while the redemption cost of a USDT is always one Dollar, and while Tether is the most stable of the stablecoins, the secondary market may price Tether tokens differently than their redemption costs," he said.
"Tether tokens are used across a wide range of ages and occupations and are the product of the minds of bitcoiners that have inclusivity and democratisation of access to finance at their core. Therefore, Tether is a product meant to offer a safe harbour for the unbanked.
"Tether is also extremely popular in emerging countries, where the population is experiencing devaluation of national currencies and cross-border transaction constraints. Due to its unique qualities, stablecoins, and specifically, Tether tokens are capable of solving real problems around the world," he added.
Dangote Says N300bn Bond Listing Reflects Nigerian Capital Market Depth
By Aduragbemi Omiyale
The listing of Dangote Industries Limited's N300 billion series 1 and 2 bonds on the Nigerian Exchange (NGX) Limited has been described as an indicator of the depth of the Nigerian capital market.
The Group Chief Executive Officer of the conglomerates, Mr Olakunle Alake, said this on Wednesday when a closing gong ceremony was held to celebrate the completion of the listing of the corporate debt instrument on the local stock exchange.
Mr Alake, represented by the Group Chief Finance Officer, Mr Mustapha Ibrahim, said, "We are pleased to have showcased the depth and liquidity of the domestic capital market whilst we reflect the strong quality of the issuer, despite the current global market realities."
According to him, the depth of the market was reflected in the successful issuance of the bond, which was the largest aggregate local currency bond issued in the capital market so far within the year.
He further noted that the listing of the bond recorded participation from a wide range of investors, including domestic pension funds, asset managers and insurance companies and further demonstrated investors' confidence in Nigeria's credit reality.
On his part, the Divisional Head of Capital Markets at NGX, Mr Jude Chiemeka, speaking at the event, applauded the listing of the bond, which provides corporates with the opportunity to raise capital.
"The listing of this transaction on our platform not only allows for a more liquid capital market, but it also shows our capacity to facilitate large transactions towards enabling a more robust ecosystem," Mr Chiemeka said.
He further noted that NGX remains committed to fostering similar transactions through its digital gateways such as this and a confident market where corporates and investors can achieve their respective objectives.
Unlisted Securities Market Closes Flat at Midweek
By Adedapo Adesanya
Trading activities ended in a stalemate on the floor of the NASD Over-the-Counter (OTC) Securities Exchange on Wednesday, with no single price gainer or a price loser at the close of business.
As a result of this development, the market capitalisation of the bourse remained intact at N1.03 trillion, as the NASD Unlisted Securities Index (NSI) also remained unchanged at 743.15 points.
The unlisted securities market closed flat in the midweek session amid low investor appetite for the market, as attention shifted to the fixed-income market, where the Central Bank of Nigeria (CBN) sold treasury bills at the primary market, with the stop rate over 14 per cent.
Data from the bourse showed that the volume of securities traded yesterday was abysmally low as it went down by 99.9 per cent to 8,299 units from the 20.1 million units transacted a day earlier.
Likewise, the value of shares traded during the session dropped to N1.2 million, 97.3 per cent lower than the N44.5 million posted in the preceding trading day.
These transactions were carried out yesterday in nine deals, 75 per cent lower than the 36 deals executed on Tuesday.
Geo-Fluids Plc remained the most traded stock by volume on a year-to-date basis with a turnover of 482.1 million units valued at N544.1 million, UBN Property Plc occupied second place with the sale of 365.8 units worth N309.5 million, while Industrial and General Insurance (IGI) Plc was in third place with the sale of 71.1 million units valued at N5.1 million.
Also, VFD Group Plc ended the session as the most traded stock by value on a year-to-date basis with a turnover of 7.3 million units worth N1.7 billion, Geo-Fluids Plc was in second place with a turnover of 482.1 million units worth N544.1 million, while UBN Property Plc was in third place with the sale of 365.8 million units valued at N309.5 million.
Naira Sells N461.24/$1 at I&E, N764/$1 at P2P, N747/$1 at Black Market
By Adedapo Adesanya
The Nigerian Naira appreciated against the US Dollar in the Peer-2-Peer (P2P) and the Investors and Exporters (I&E) windows of the foreign exchange market on Wednesday, March 30, but depreciated in the black market.
In the P2P segment, it gained N3 against its American counterpart to quote at N764/$1, in contrast to the N767/$1 it was traded on Tuesday as the demand for cryptos, which most traders in this category use the funds to buy, was relatively mild.
In the I&E window or the spot market, the Naira appreciated against the greenback yesterday by 51 Kobo or 0.11 per cent to settle at N461.24/$1 compared with the previous day's N461.75/$1, according to data obtained from FMDQ Securities Exchange, with the forex turnover put at $74.31 million.
But in the parallel market, the domestic currency depreciated against the US Dollar in the midweek session by N4 to trade at N747/$1 versus Tuesday's exchange rate of N743/$1.
Also, in the interbank window, the Naira lost N1.93 against the Pound Sterling to sell at N567.68/£1 versus Tuesday's N565.52/£1, and against the Euro, it slid by N2.25 to at N499.21/€1 compared with the preceding day's N496.66/€1.
Meanwhile, the digital currency market swayed to the bulls yesterday as most of the tokens tracked by Business Post ended in the green territory amid better-than-expected consumer confidence figures from the United States.
Data from the US Conference Board showed that its monthly survey rose to a reading of 104.2 basis points, better than the 101 mark expected, lifting Bitcoin (BTC) by 4.2 per cent to $28,519.76, as Ethereum (ETH) rose by 0.5 per cent to $1,788.52.
Solana (SOL) grew by 2.1 per cent to $21.08, Dogecoin (DOGE) gained 1.4 per cent to sell at $0.0751, Litecoin (LTC) increased by 0.6 per cent to $90.14, while Cardano (ADA) chalked up 0.5 per cent to quote at $0.3797.
However, Ripple (XRP) dropped 0.4 per cent to trade at $0.5336, Binance Coin (BNB) lost 0.2 per cent to settle at $313.02, and Binance USD (BUSD) and the US Dollar Tether (USDT) traded flat at $1.00 apiece.
Latest News on Business Post