36 Qualify For Cowbellpedia TV Quiz Semi Final
By Dipo Olowookere
No fewer 36 students have qualified for semi-final of 2016 Cowbellpedia Secondary Schools Mathematics Television Quiz Show.
The preliminary rounds ended last weekend and the 36 semi-finalists will have to jostle for the 12 slots in the finals of both Junior and senior categories.
Out of the 47,000 candidates that participated in the Stage 1 written examination of the competition, only 108 qualified for the Stage 2, a Television Quiz Show which started on July 31st, 2016. This was made up of 71 males (66%) and 37 females (34%).
Out of the 36 semi-finalists, there are 17 males (47%) and 19 females (53%). The breakdown of the figure shows that out of every 10 females that participated in the preliminary rounds, 5 females qualified, while out of 10 males that participated in the preliminary rounds, 2 males qualified for the semi-finals. In 2016, to encourage Girl Child Education, the brand sponsor, Cowbell Our Milk made a humble appeal that Mixed Schools should nominate minimum two (2) girls for each category to represent such school. The above result validates the sponsor's initiative.
Another outstanding highlight is that all the eight students that participated in the preliminary rounds from The Ambassadors College, Ota, Ogun State secured the semi-final tickets.
In the last preliminary episode aired last weekend, both Toyosi Olorunfemi of Model Secondary School, Ileasanmi, Akure, Ondo State and Usama Imam Auwal of Iqra Science Academy in the Junior category flew past Chinenye Ike of Federal Government College, Owerri, Imo State; Opeyemi Amee of University of Ilorin Secondary School, Ilorin, Kwara State; Emmanuel Olasoju of Federal Science and Technical College, Yaba, Lagos State; and Ibrahim sadi-Umar of Dutse Model International Secondary School, Dutse, Jigawa State.
In the Senior Category, the duo of Onyinye Okolie Graceville College, Asaba Delta State and Yusuf Jimoh of Federal Government College, Ilorin. Kwara State secured the semi-final tickets. They subdued Eustace Imafidon of Whitesands College, Lagos; Calistus Azuka of Monsignor Maduka Memorial Secondary School, Ekwulobia, Anambra State; Aminu Rimin of Kuntau Science Academy, Kaduna, Kaduna State; and Muhammed Suleiman of JIBWIS College, Gombe, Gombe State.
The ultimate prize for this year's edition is One million naira and an all-expense paid educational excursion outside the country. The teacher of the winning students will receive Four hundred thousand naira.
Lagos Monarch Asks Government to Increase Funding to Education
By Modupe Gbadeyanka
The Adeboruwa of Igbogbo, Lagos State, Oba Semiudeen Orimadegun Kasali, has appealed to the government to increase funding to education so as to develop the nation.
The Lagos monarch said this when he addressed newsmen over the weekend in Oyo State when he was honoured alongside some members of the University of Ibadan Alumni Association (UIAA), Oyo State branch.
The lawyer-turned traditional ruler also said apart from the government, parents, guardians and corporate organisations have roles to play if the educational sector must be better.
"I support the call for the government to increase funding for education and there is an internationally acceptable standard and we would urge the government to do more in that regard. I will continue to be an ambassador of the call that a large chunk of our budget should be allocated to education so that we can have an improved educational standard in the country.
"But, we know that government cannot do it alone, for instance, in my own little capacity in my domain, I have utilized every opportunity to mobilise resources for an improved education through construction of classrooms, award of scholarships to indigent students and we will continue to organise lectures to educate our wards on the dangers of joining bad companies and dangers of gangsterism in all ways," Mr Kasali said.
The ceremony, which precisely took place on Saturday, September 11, 2021, in Ibadan, was held to recognise the old students for their various contributions to their field of endeavours.
Other recipients also echoed the thoughts of the monarch as they agreed that quality education would secure the future of Nigeria.
The Director of Program Operations, Children Community Services, New York, United States of America, Mr Rafiu Afolabi Laguda, in his submission, said parents need to train up their children to be independent, especially in their actions and decisions, lamenting that many students fell to the trap of joining cultism as a result of peer pressure.
Mr Laguda, a youth mentor and coach, who was honoured with the Worthy Ambassador Award, said getting the best of the country's educational sector requires a collaborative effort from the government, parents, corporate organisations, and every other relevant stakeholder.
"The government is trying, parents need to support. When you talk about institutions abroad, it is not only government that is funding them. It is a collaborative effort.
"But in Nigeria, we tend to leave a bulk on the table of the government and we think that government is the superman to do everything and address all the problems.
"Parents, corporate institutions, government, all of us have roles to play in the educational development of our country.
'On cultism and hooliganism, these are social vices driven by peer pressure. We all had the option and choice to join a cult group but we did not when we were in school," he said.
"I know many youths who are well trained from home but who missed it when they got into campus. Parents must train up their children to be independent and learn to take independent decisions.
"Let them be accountable for whatever decision they take so that they know the task and responsibility ahead, let them know that they are always responsible for their actions and decisions," Mr Laguda added.
In her remarks, the Permanent Secretary, Oyo State Ministry of Women Affairs, Community Development, Social and Poverty Alleviation, Mrs Christianah Abioye, described the honour as a rude shock as she was not aware that her efforts in the fields of social work were being monitored.
She assured that the Worthy Ambassador Award conferred on her will help her expand the scope of her work and facilitate opportunities for more youths, less privileged and vulnerable to be impacted through synergy with the UIAA and members of the community.
Mrs Abioye noted that government cannot handle all the issues facing the society alone but that some people have left everything in the hands of the government, adding "but it is not so. We need to come out as parents, elderly ones, brothers and sisters, teachers, neighbours, colleagues, we need to do it together. We need to change society.
"We need to let the children who are not finding it easy know that it is a matter of patience and time while also encouraging them to concentrate on their studies and or vocation and let them know that they will through that part achieve a lot more for themselves and the society at large," she stated.
Other awardees at the event included the Sabiganna of Iganna, Oyo State, Oba Salau Azeez (Royal Ambassador Award), Dotun Sanusi (Outstanding Alumnus Award 2021) and Dr Fola Akinosun (Commendable Philanthropist Award), amongst others.
Akwa Ibom to Establish College of Science and Technology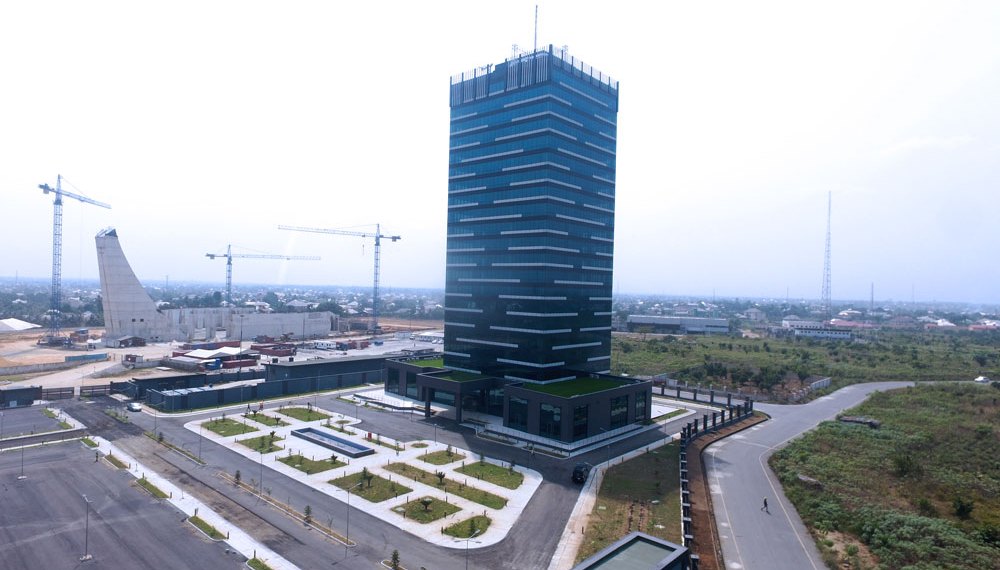 By Ashemiriogwa Emmanuel
The Akwa Ibom State government has announced plans to establish a college of science and technology with the collaboration of the University of Lagos (UNILAG) in the areas of personnel training and manpower development.
The Governor, Mr Udom Emmanuel, said this on Monday while receiving a delegation from UNILAG, his Alma Mata, led by the Vice-Chancellor, Professor Oluwatoyin Ogundipe.
According to the Governor, the college will run as an intermediary programme to prepare students for science and bridge the gap of effective science learning preceding tertiary education.
Speaking at the meeting, which was held at the Government House in Uyo, he said that the state was ready to carry out collaborative programs and entrepreneurial courses packaged to establish students after their school year.
This will see the rearrangement of the curriculum of education generally and that of Akwa Ibom State University (AKSU).
"So, we are trying to rejig the curricular, we want to bridge a gap of intermediary education the way you see in other places, so we are thinking of establishing a College of Science and Technology that will serve as an intermediate programme that will prepare people to come into science
"Because in most cases students leave secondary school and gain admissions into the University, and most secondary schools don't have the same standards, so we are trying to bridge that gap and it is an area we need a whole lot of assistance," Mr Emmanuel disclosed.
Soliciting collaborative efforts, the Governor added, "We want collaboration with you in our tertiary institution AKSU. I'm sure the Commissioner for Education with Vice-Chancellor of AKSU will make a presentation at the exco very soon in these areas we want collaboration especially in the area of training our people, lecturers and a whole lot, this is because the original vision of that institution was to specialize in science and technology."
Mr Emmanuel further disclosed that preparations were in top gear to formalize empowerment programs at the skills acquisition centre established by the state government to create job opportunities for Youths.
He then called on the University of Lagos to partner with the state in areas of manpower development and entrepreneurial courses in the centre.
In response, Professor Ogundipe lauded the efforts of the Akwa Ibom government in areas of industrialization and power and expressed readiness to partner with the state.
He said, "We are bringing on board two major things, we are ready to collaborate with you concerning the young university, just like the Borno State University that we are going to train their lecturers and some of their lectures who had to do PhD we will be able to assist them because of the collaboration we have with other tertiary institution outside the country it will be easy for them to do their research work.
"The second thing is a collaboration with the government in areas of studies, you want to test your feasibility, and we will do it."
Governors Not Funding State Universities—ASUU Laments
By Ashemiriogwa Emmanuel
The Academic Staff Union of Universities (ASUU) has expressed concerns over the failure of Governors in funding state universities across the country.
The Chairman of the union, Calabar Zone, Mr Aniekan Brown, said this on Wednesday. He said most state governors now rely on Tertiary Education Trust Fund (TETFUND) in improving their universities structure.
According to him, such funds are sometimes diverted to establish a new university, which is not encouraged.
He urged state governors and university administrators to put all hands on deck to avert an impending crisis in the state-owned universities.
In addition, Mr Brown said that the union was also worried about the establishment of universities by state governments without backing the same with laws, noting that the university system should be without politics.
"This is worrying that only seven state-owned universities have their laws in conformity with the Universities Miscellaneous Provision Amendment Act of 2012, while 26 are partially compliant," he said.
Urging them to follow the laws as recorded in the Universities Miscellaneous Provision Amendment Act of 2012, he cited that the autonomy of the universities is trampled by usurping the powers of Governing Councils and the Senate.
"Evidence of this could be gleaned from the manipulation of the composition or non-constitution of Governing Councils. For instance, the Yobe State University law stipulates a five-year single tenure but it was repealed and replaced with a four-year renewable tenure for the position of vice-chancellor.
"In Ebonyi State University, there is no chancellor and the state government is yet to constitute a new Governing Council since it was dissolved in November 2020. At Enugu State University of Science and Technology, the vice-chancellor has acted for 15 months.
"Currently, the autonomy of the Kaduna State University is under intense threat as it is placed under the supervision of both the state Ministry of Finance despite the existence of governing council," Mr Brown explained.
He said ASUU, therefore, calls on all concerned stakeholders to immediately set in motion necessary steps for the domestication of the Universities (Miscellaneous Provision Amendment) Act to allow for the exercise of autonomy in these state universities in line with the national and global standards.
Latest News on Business Post