Publiseer Expands Distribution Channel With Voxa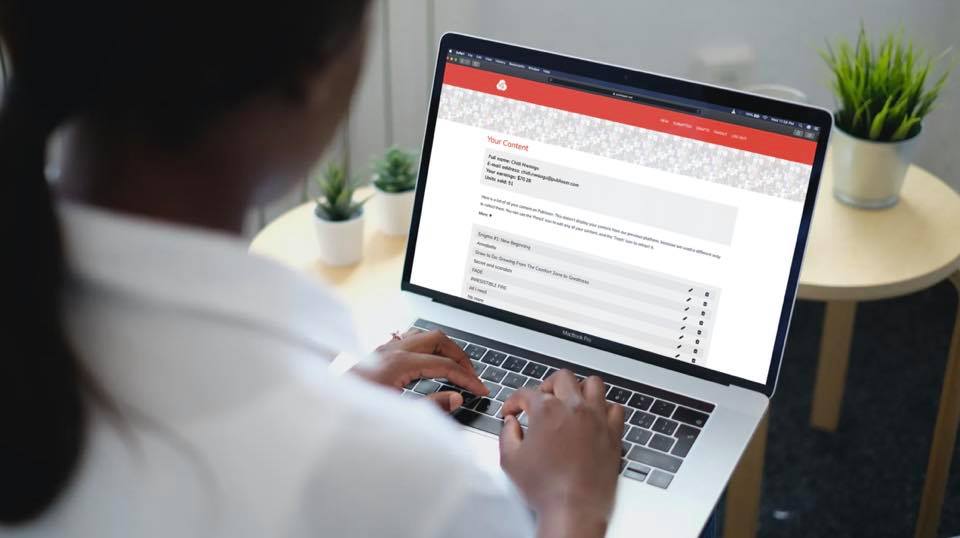 By Modupe Gbadeyanka
The distribution channel of Nigeria's Publiseer has been expanded with the addition of Romania's very first subscription mobile reading app for ebooks and audiobooks, Voxa.
Voxa joined Publiseer's list of distribution partner stores, giving room for subscribers to have a wide range of books to access and through the new partnership, the Nigerian firm hopes to provide Voxa titles from independent writers from the African continent.
The ebook market in Romania serves over two million readers, which is valued at over $63 million, with a 7 per cent annual growth rate.
"We are all so excited at Publiseer to have Voxa in our distribution channel and bringing such a huge opportunity to our authors," the co-founder and CEO of Publiseer, Mr Chidi Nwaogu, stated.
"Throughout the year, we've been working very hard to expand our distribution network. We've partnered with Libri, Dreame, iReader, and now, Voxa and in the future, more would be added," he further said.
"For authors whose ebooks and audiobooks are already in our catalogue, we will automatically distribute them to Voxa. So, no further action is required from their end.
"However, those who don't wish for their content to be distributed to Voxa, can simply reach out to us stating this, and they won't be added to Voxa," the Head of Content Review and Distribution at Publiseer, Mr Dapo Ogundipe, explained.
Publiseer is a digital content distribution company that lets independent African writers distribute and monetize their ebooks and audiobooks across hundreds of online retailers worldwide.
The company also helps its writers protect their creative works from intellectual property theft and illegal distribution.
As of writing, its services are available to African writers whose works are written in either English or French.
How to Check WAEC Results 2021 Via Text Message
By Adedapo Adesanya
On Monday, the West African Examination Council (WAEC) released the 2021 Secondary School Examination (SSCE) results with about 82 per cent achieving five credits in five subjects, including Mathematics and English Language.
This number came from a total of 1,560,261 candidates that sat for the exercise in five countries – The Gambia, Ghana, Liberia, Nigeria, and Sierra Leone, out of which 1,274,784 candidates achieved the benchmark grades.
According to the regional examination body, candidates can check their results via their mobile phones.
Candidates are to send an SMS as below:
WAEC*ExamNo*PIN*ExamYear to the short-code 32327 (MTN, Airtel & Glo subscribers)
For example – WAEC*4250101001*123456789012*2021
NB: Candidates are advised to follow the format listed above. This means there is no need for space in the message.
After sending the SMS, the result will be delivered via mobile phone at a cost of N30.
Alternatively, candidates can check their results via the WAEC portal.
They are to go through this format as stated by the examination body:
Enter your 10-digit WAEC Examination Number.
(This is your 7-Digit centre number followed by your 3-digit candidate number eg. 4123456789)
Enter the 4 digits of your Examination Year eg. 2021
Select the Type of Examination
Enter the e-PIN Voucher Number
Enter the Personal Identification Number (PIN) on your e-PIN
Click "Submit" and wait for the results window to come up.
Torilo Launches Bizedge to Help SMEs Navigate Business Management
By Adedapo Adesanya
Torilo Nigeria has launched its Bizedge platform to enable business owners to manage all their operations in one place.
The service will help personalise businesses by onboarding various operational tools that will help to simplify management for owners and teams, all in one place.
Speaking at the launch event, Bizedge Experience the Future of Work, Mr Oluwaseun Farinre said that following its passion for identifying tech talents through its Torilo Academy, the company was taking a step further to see how it can grow business for Nigeria's booming population.
"Banking on resourcefulness, resilience, and creativity, we looked at how we can help businesses make better outputs and how we can aid entrepreneurs and ailing businesses in the country.
"This led to the creation of the Bizedge to eliminate the constraints in businesses."
He expressed that the business will help identify some opportunities, cut down on modalities, identify gaps, and eliminate all constraints in human resources, finance, sales, management, and service provision.
"We didn't just build this for building sake, we saw something and we tapped into it. What we are about to witness is a revolution in the business world.
"It is set to bring a different feel to your business. We are talking assets, payroll, people, and data management all in one."
The Product Manager, Torilo Nigeria, Mr Aderinola Adebanjo, said the uniqueness of the Bizedge solution is the consolidation of all the applications towards solving problems in businesses in order to make them thrive.
Head of Human Resources, Torilo Nigeria, Mrs Gbemisola Asa said, Bizedge comprises a group of applications that seeks to simplify business processes.
"Although there are other applications to solve problems facing businesses in single phases, Bizedge brings all the applications together to enable business owners to resolve the challenges facing their businesses in the technology world.
"You don't have to pay for multiple applications to get these features, you can get everything in Bizedge.
"Bizedge is here to make life easier for every professional out there. It helps bridge the gap of paper works. It will prevent businesses from liquidating because processes are one of the problems most startups have presently and this solution will manage these processes and reduce work stress," she explained.
Pacegate, Polaris Bank Uplift Girl-child through Education
By Aduragbemi Omiyale
To uplift the girl-child through education and made them better persons in society, Pacegate Limited, a leading manufacturer of UN Certified Steel Drums and distributor of Adipro Lubricant Additives, has collaborated with Polaris Bank.
It was gathered that the two organisations partnered to promote human capital development and combat climate change in Nigeria through the provision of essential school supplies such as; school bags, pens, books, sandals, and uniforms to over 1,400 schoolgirls in secondary schools in Kano, Lagos and Imo States.
This gesture, they believe, will boost inclusive quality education and lifelong learning opportunities for all, as enshrined in Sustainable Development Goal (SDG) 4.
One of the beneficiaries and a student of Opebi Junior Grammar School, Miss Nwagu Happiness, while expressing her appreciation, said that the provisions from Pacegate and Polaris Bank are well received.
"We are very grateful for these bags and other gifts. The items will be of immense value to us. We promise to put them to good use," she said.
The Principal of the School, Mrs Omolara Awosan, who was represented by the Vice-Principal (Admin), Mrs Olutade Taiwo, while thanking the companies for the initiative, advised the beneficiaries "to take advantage of this kind gesture from Pacegate and Polaris Bank to become proud ambassadors of this school."
She also said "the donations you receive today are complementing the efforts of your parents over your education and these investments should yield positive results from you."
Speaking on the initiative, the Managing Director of Pacegate Limited, Mr Umesh Amarnani, thanked Polaris Bank for supporting the vision to help young schoolgirls across the country.
"As the world continues to deal with the effects of global warming, it is essential for us as an organisation to contribute our quota in moving the needle forward and this became vital for us to take a closer look at engaging the girl child as a pivotal part of tackling this issue," he added.
Also, the Managing Director/CEO of Polaris Bank, Mr Innocent Ike, promised that the bank "will continue to increase her footprints across communities in Nigeria to ensure the promotion of inclusive quality education and lifelong learning opportunities for all while creating an enabling environment for the growth of businesses. We welcome partnership opportunities with the core objective of delivering social value for the underserved in the country."
Leading research for climate change solutions, Project Drawdown, revealed that the provision of education for the girl child is one of the solutions which has a positive, long-lasting impact in addressing the effects of global warming.
As knowledge broadens the horizon of the girl child, imparting the understanding of their boundless potential, extends beyond solely nurturing children.
Education provides the much-needed safety net and resilience for girls and women alike to navigate their role in the world and make better life choices, which will positively impact climate change.
Recall that earlier in the year, Polaris Bank took its Feminine Hygiene Campaign (an advocacy and capacity building initiative on menstrual hygiene for girls) to nine secondary schools in three states across North Central & North East geopolitical zones of the country respectively.
The feminine hygiene campaign was embarked on to address the knowledge gap, correct unhealthy hygiene practices among secondary school girls; as well as identify the environmental school challenges affecting the effective management of feminine hygiene promotion in schools to enable girl-child education.
Additionally, Polaris Bank's CSR footprints and interventions for women-focused and other societal issues in the nation include the implementation of specifically tailored initiatives such as the provision of free breast cancer screening to over 20,000 women in partnerships with Care Organization Public Enlightenment (COPE), Nigeria's leading breast cancer NGO.
Equally involved in this strategic partnership is PEARL, Pacegate Energy and Resources Limited, an indigenous local content company that provides fluids and chemical solutions to various sectors of the Nigerian economy.
Latest News on Business Post