Publiseer Begins Operations in South Africa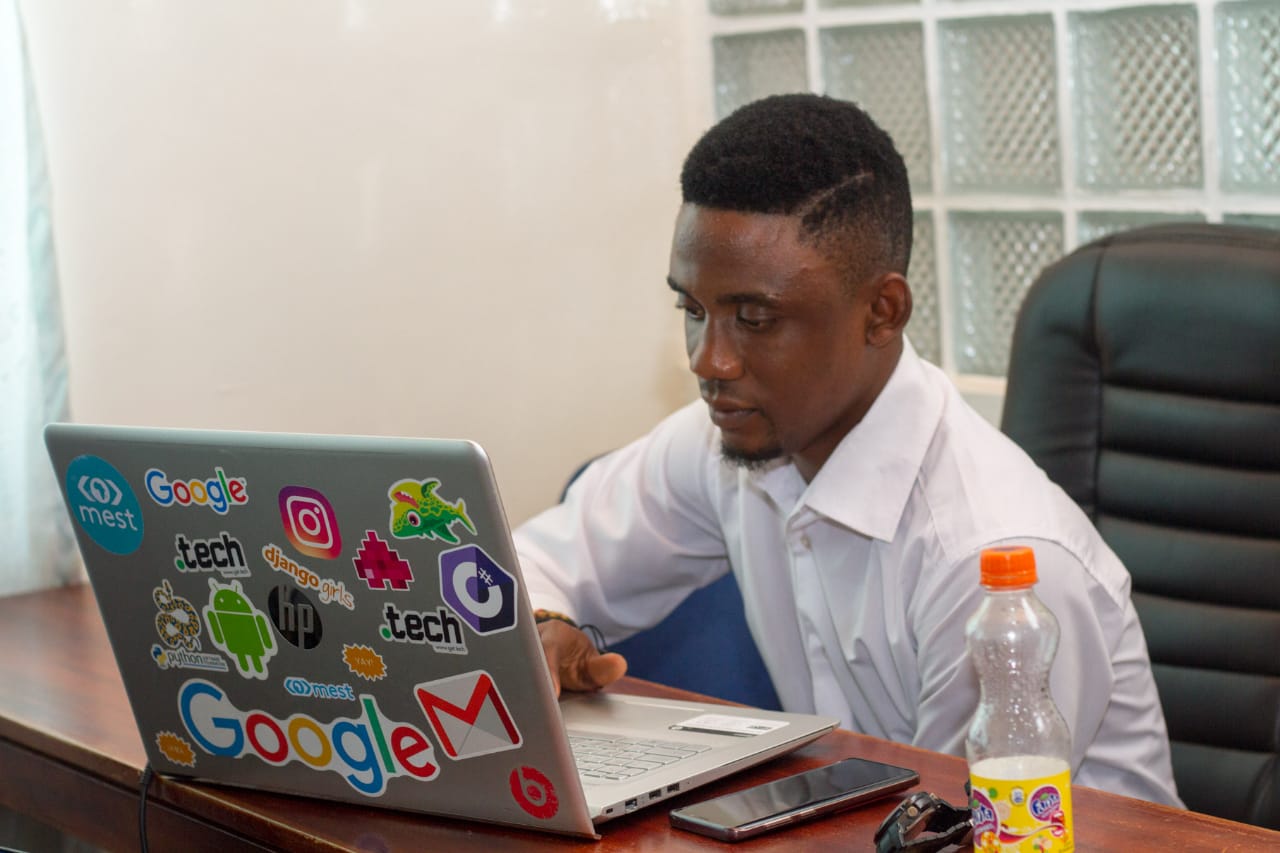 By Modupe Gbadeyanka
Lagos-based digital publishing firm, Publiseer, has entered into the South African market, making it the third country outside Nigeria it has penetrated.
Not too long ago, the company took its operations to Ghana and then Kenya before moving to South Africa to explore the market.
With this new expansion, Publiseer's authors and musical artists from South Africa will get customer support via +27643968857. Before this expansion, Publiseer's creatives from South Africa only got support via email and chat messaging.
An expansion into South Africa has always been in the pipeline, founders of the startup, Chidi and Chika Nwaogu, said.
"When naming the platform, we brainstormed and played around with a couple of words. Many words from different languages, but the name Publiseer really stood out. It stood out in many ways. One, it was just a letter different from the word Publisher and it also means publish in Afrikaans, a language spoken in South Africa and Namibia," Chidi Nwaogu, Co-founder and CEO of Publiseer said.
"Finally expanding into the South African market is a dream come true. Hopefully, we get to make several milestones here as we've done in Nigeria," he said further.
The book publishing and music industry in Africa is very large. In Nigeria alone, the music industry is worth $47 million (2015). This figure is expected to reach $86 million in 2020.
The music revenue in South Africa is expected to be $178 million in 2020. Kenya's music revenue is expected to grow from $19 million (2016) to $29 million in 2020.
In South Africa, digital music streaming revenue is forecast to rise from $5.3 million in 2015 to $31.5 million in 2020, and the turnover from locally published e-books in South Africa was $209,300 in 2015. "We know that South Africa has a huge potential for digital publishing and that's why we're here," Chidi continues.
Launched on August 4, 2017, Publiseer publishes, protects and monetizes the creative works of writers and musicians from low-income communities in Africa, at no charge, with just a single click.
As of writing, Publiseer has published 133 books and 518 tracks by 121 authors and 240 musicians, generating over US $3,000 every month in revenue. Publiseer has received several awards and recognitions during the past year, which includes being nominated for the 4th AppsAfrica Innovations Awards and being the first African publisher to be inducted into the International Publishing Distribution Association.
The digital publisher came into the limelight when it emerged a finalist at the 2018 Harvard Business School New Venture Competition and got accepted into the Venture Incubation Programme by the Graduate School of Business, University of Cape Town.
MTN Partners Huawei to Deploy Premium Wi-Fi Service in Nigeria
By Modupe Gbadeyanka
To improve the experience of end-users on its network, MTN Nigeria has partnered with Huawei to launch a premium Wi-Fi service in the country.
According to MTN Nigeria's Chief Technical Officer, Mr Mohammed Rufai, the deployment of the premium Wi-Fi is geared around delivering a superior user experience with high technology.
He stated that this also became necessary due to an increase of smart home device quantiles and new types of services such as video clips and online games which demand a better home network quality.
MTN is working with Huawei on an Autonomous Driving Network project, including various innovative practices such as target architecture design, autonomous level evaluation and high-value use-cases of autonomous networks.
"Home network experience has become a vital area in improving network quality for us. In addition, we want to solve problems such as Wi-Fi interference, coordination between home network terminals and Wi-Fi coverage which occurs frequently and leads to a large proportion of user complaints," Mr Rufai said.
 "With this, we can proactively identify and accurately locate fault points on home networks. It will help us to improve O&M efficiency and reduce customer complaints," says Daniel Smith, a senior engineer with the MTN Group.
"In the future, MTN and Huawei will implement more innovations regarding network automation and intelligence, quickly deploy them on the live network to promptly deliver superior user experience of high tech," he concluded.
The premium Wi-Fi can play back the historical home Wi-Fi performance in the last seven days. It demarcates faults based on speed tests by segment and diagnoses major issues in just one click to rectify problems in the cloud.
Besides, with the self-trouble shooting function on the mobile app, home broadband users are able to solve certain network problems by themselves, allowing them to manage the broadband performance much easier.
Cyber Attacks: Africa Must Encourage Digital Skills Development—Experts
By Aduragbemi Omiyale
Urgent steps must be taken by African leaders to encourage general digital skills to tackle cyber-attacks and crimes on the continent, some experts in the industry have advised.
Speaking at the April edition of the Information Security Society of Africa – Nigeria (ISSAN) event, the stakeholders warned that if efforts are not taken, the governments, citizens and businesses may suffer "catastrophic consequences."
It was stressed that at the moment, Africa is struggling to match its counterparts in the other parts of the globe due to a shortage of general digital skills caused by brain drain.
At the workshop themed Addressing the Cybersecurity Skills Quagmire, the founder/CEO of Digital Jewels, Mrs Doyin Odunfa, in her presentation, lamented that the shortage of general digital skills at all levels is expected to become more critical as economies grow, noting that the supply of digitally skilled labour must also increase to meet anticipated labour market needs.
She observed that highly skilled African professionals have been emigrating from African countries to pursue lucrative cultural and socio-economic opportunities on other continents leading to a brain drain and skills gap on the continent.
Whilst proffering solutions, she recommended intentional development of digital skills at all levels, smart technology support, collaboration with the Diaspora and strategic supply to Africa and Western economies.
"These young Africans are looking for higher-paying jobs outside Africa to escape socio-economic limitations such as poverty, limited infrastructure, and rudimentary jobs.
"They look for enabling environments in developed countries that provide rewarding businesses and obtain lucrative jobs, matching skilled individuals' aspirations and expected socio-economic recompense.
"Many highly talented African students that obtain opportunities and scholarships of training abroad do not return home after completing studies," Mrs Odunfa stated.
In his welcome address, the president of ISSAN, Mr David Isiavwe, said the brain drain in Africa as well as the digital skills shortage currently being experienced around the world calls for concern.
According to him, "The cyber threat landscape is still evolving. The cybersecurity space keeps getting very busy by the day. We have seen how daring cybercriminals can be, targeting both national assets and highly reputable firms. Even individuals are not left out.
"Consequently, it becomes imperative that organizations never relent in upholding and reinforcing information security best practices."
The Chief Information Security Officer (CISO) of Stanbic IBTC, Abumere Igboa; CISO of Heritage Bank, Eduje Ighoakpo; CISO of First Bank, Harrison Nnaji; CISO of Standard Chartered Bank, Oghenefovie Oyawari and the Chief Technical Officer (CTO) of Digital Jewels, Tokunbo Taiwo, were the other speakers at the gathering.
ISSAN is a not-for-profit organization dedicated to the protection of Nigeria's cyberspace. It is significantly involved in ensuring the security of banking systems and applications, ATMs, e-government systems, and the entire cyberspace in Nigeria.
The group also seeks to achieve its objectives through awareness heightening measures including the promotion of appropriate legislation and best practices.
Membership cuts across both public and private sectors of the economy including Banks, Telecommunications Operators, Government parastatals, switching companies, IT and IT security consultancies, Legal Practitioners with a keen interest in cyber-related matters, and regulators.
Interswitch Receives Fresh Funds from LeapFrog, Tana
By Adedapo Adesanya
LeapFrog Investments (LeapFrog) and Tana Africa Capital (Tana) have invested in Interswitch, one of Africa's technology-driven companies focused on the digitisation of payments.
In a joint statement from both companies, the exact amount was not disclosed, but it was stated that the investment will assist in supporting the company's drive to advance the payment ecosystem across the continent.
A portion of the investment has been acquired from existing shareholders, with Ignite Holdco Limited, made up of Helios Investment Partners and TA Associates, remaining the largest shareholder in the business following the transaction.
Interswitch Group CEO, Mr Mitchell Elegbe, in a statement, said the company was "excited to welcome LeapFrog and Tana on board, as we continue our work to advance the future of the African payments landscape."
This will further advance its offerings after it launched some new products in March.
The services unveiled include an enhanced Biometrics feature for Point of Sale (PoS) terminals & Automated Teller Machines (ATMs); Tokenization, and Card Fusion, with the services addressing digital payment fraud, problems with card issuance and portfolio management.
Interswitch, in collaboration with SterlingPRO, designed the Biometrics on Point of Sale (PoS) and Automated Teller Machines (ATMs) to protect customers against digital payment fraud and to avail them faster and more convenient ways to validate payments. The solution utilizes physiological features unique to everyone such as fingerprints, voice, and facial features to verify payment transactions.
Tokenization on the other hand replaces sensitive data such as the 16-digit account information with a unique digital identifier known as a token. Tokenization will enable merchants to fast-track and collect payment seamlessly, enabling customers to check out faster in-store, in-app and online.
In addition, Card Fusion is a web-based instant card issuance platform that enables banks to conclude new card production requests and issue cards within a very short time, thus enhancing their customers' experience while customers get to personalize their cards instantly.
Interswitch is one of Africa's largest electronic payments and infrastructure companies and services providing online banking system offerings in areas like point-of-sale terminals, online consumer payment platforms, Quickteller, and Verve, the biggest domestic debit card scheme in Africa, issuing over 35 million active cards since launch.
Latest News on Business Post