Russia Gets $110m Yearly as Tuition from 22,000 African Students
By Kestér Kenn Klomegâh
Russian President, Mr Vladimir Putin, has disclosed that the cooperation between Russia and Africa in education was "at a traditionally high level," noting that about 27,000 African students are currently studying in the country, with 5,000 of them being sponsored by his government via scholarships.
He confirmed this development at the International Parliamentary Conference Russia–Africa in a Multipolar World held in Moscow under the auspices of the State Duma of the Russian Federal Assembly some days ago.
"This conference is undoubtedly important in the context of the continued development of Russia's multifaceted cooperation with the countries of the African continent.
"We also consider this event a key part of the preparations for the upcoming second Russia-Africa summit scheduled to be held in St Petersburg in July," he said.
"Cooperation between Russia and African countries in education is at a traditionally high level.
"Today, about 27,000 African students are studying in Russia, including 5,000 whose education is covered by the federal budget.
"At the same time, the annual quota for state-funded scholarships at Russian universities will be more than doubled," he remarked.
In an interview with Kestér Kenn Klomegâh, Russia's Ministry of Higher Education confirmed these figures, noting that the students pay an average of $5,000 as tuition per year.
It is believed that Russia targets these students to boost its image and public perceptions in Africa, as the growing contribution of Russian institutes and universities for training qualified personnel for African countries as part of the current relations is gaining momentum in the emerging new world.
This would, in practical terms, serve as a driver for diverse sectors in Africa. Understandably, Russian education could be an exportable service and/or unique product and has great market potential if strategically tapped, especially for Africa.
In various ways, Russian educational institutions could open their doors to the growing number of African elites, estimated at 350 million, almost the same size of the United States and double the population size of Russia. As part of the renewed interest in Africa, Russia has been working on opportunities and diverse ways to increase the number of students, especially tuition-paying agreements for children of the growing elite families and middle-class from African countries at Russian universities.
Chairman of the State Duma, Vyacheslav Volodin, was convinced that cultural and educational cooperation could be equally important areas that needed to be developed and intensified in Russian-African relations. That Russia could sustain noticeably close relations with African countries by promoting cooperation between ministries and departments and expanding scientific research, and engaging in exchanges.
Volodin further suggested to continue discussing issues of harmonizing legislation in the scientific and educational spheres and reminded hundreds of thousands of African students studying in the Soviet Union and Russia. "There is a rare need to develop Russian education export opportunities, take progressive measures to raise interest in Russian education among foreigners can achieve more in these areas, to know each other better and be more open to one another," he stressed in his speech.
The system of higher education has always been and remains a powerful intellectual resource, generating new ideas and – this is what it was designed for, of course – to offer systematic training of labour for all areas of life in society. This serves as an investment into the achievement of the main target – training professionals that are in demand on the labour market.
Nevertheless, the Russian government is aware of the importance of international recognition of the Russian education system. Russian universities could inculcate diversified cultural tolerance, and take advantage of multiculturalism and cosmopolitanism – aspects of modern life – which are necessary prerequisites for any success in the now globalized world.
Taking steps to strengthen the Russia-African multifaceted relations in the education and cultural sphere, Russia's Ministry of Higher Education has already launched a large-scale educational campaign abroad targeting Africa. The program, which seeks to boost popularity and improve the position of Russian universities' international ratings, will be implemented in 2025.
The federal government scholarships are highly limited; educational institutions are ready to enrol more private students on a tuition-paying basis from Africa. There are plans to boost the number of African students, but currently, approximately 80% (that is four-fifths) of the total African students are on private contracts in the Russian Federation.
"The present and the future of Russia-Africa relations is not about charity, it's about co-development," stated Evgeny Primakov, Head of the Russian Federal Agency for International Humanitarian Cooperation (Rossotrudnichestvo) and also a member of the Secretariat of the Russia-Africa Partnership Forum.
The Secretariat of the Russia-Africa Partnership Forum was created and worked under the Russian Foreign Ministry. It has, under its aegis, three coordination councils, namely business, public and scientific councils. Primakov heads the humanitarian council that deals with education and humanitarian questions for the Foreign Ministry.
While talking about initiatives, especially the sphere of education in the relationship between Russia and Africa, and that there are difficulties with air-tickets and financing scholarships allocation to be covered in the budget, Primakov explicitly underlined the changing state of affairs in education and added might be increased in future.
In an interview with this author, the representative of the Federal Migration Service, Alexander Tolstobrov, informed that his department has been supporting foreign students from different countries under the new legislative amendment and has since taken adequate measures to make the Russian higher education system more accessible for foreigners.
Now foreign students, by law, have the right to employment and can extend their visas at the request of the university without leaving Russia. These questions relating to student employment and especially simplifying the procedures of issuing educational visas for foreign students were earlier discussed by the State Duma deputies and with the Ministry of Higher Education and Ministry of Foreign Affairs.
The Rossiyskaya Gazeta, a widely circulated Russian daily newspaper, reported as far back in April 2011 a new law passed by both houses of parliament allows the employment of foreign experts as teachers at Russian universities. The law is an attempt to boost scientific, research and cultural exchanges and turn the country into a research hub and a centre of academic excellence. But still, in practice, school authorities are still hesitant to hire foreign teaching specialists.
Experts from the Center for Strategic Research have remarked that the percentage of Russian Universities on the world market is quite considerably low. Due to this, there's a need to develop Russian education export opportunities. All these measures will lead to enhanced interest in Russian education among foreigners.
"We are setting some very difficult tasks for Russian universities and expect they will be improving their performance and competitiveness, getting rid of outdated and moribund approaches and be future-oriented. We can achieve a breakthrough and raise the international rating among the comity of world universities," Putin argued during his speech, as far back in May 2019, at the Russian Rectors' Association, a national public organization that unites more than 700 heads of higher education institutions, in Moscow.
According to the 2021 World Education Review, there are currently only five Russian universities rated among the top 100 best higher educational institutions around the world. These are the Moscow State University, Moscow State University of International Affairs, Plekhanov University of Finance and Economics, St Petersburg State University and Baumanskiy Polytechnical University.
Currently, U.S. and U.K. universities are the most highly rated and popular for foreign nationals, as also France and Germany. China's Peking University took 25th place. Moscow State University, established by Mikhail Lomonosov, and St. Petersburg State Polytechnic University came in 23rd and 61st position, respectively, among the global university rating, according to World Education Rating Review.
200 Undergraduates to Enjoy Stanbic IBTC N80m University Scholarship Scheme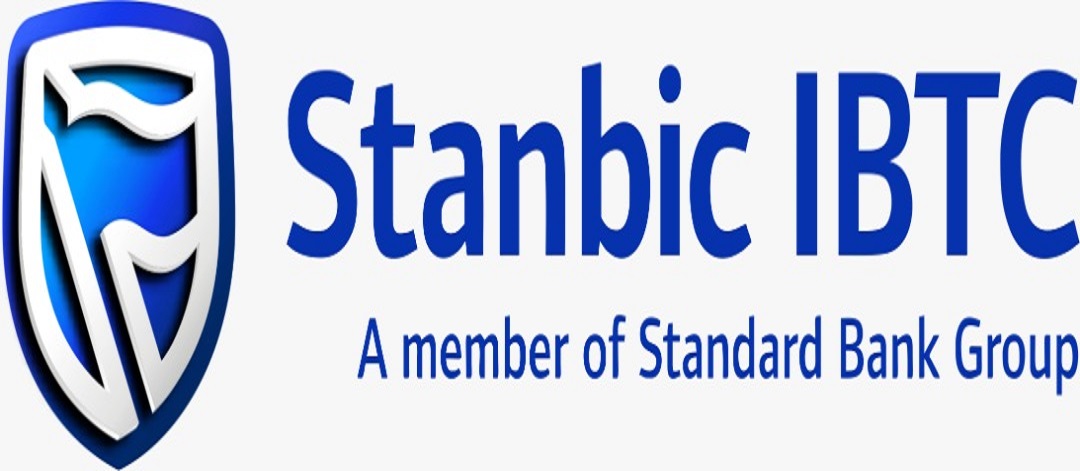 By Aduragbemi Omiyale
No fewer than 200 undergraduates who performed well in the University Tertiary Matriculation Examination (UTME) will enjoy N80 million worth of educational support from Stanbic IBTC Holdings Plc.
The funds would be disbursed to the beneficiaries under the Stanbic IBTC 2023 University Scholarship Award Scheme.
The selection process for the scholarships was rigorous and fair, with beneficiaries chosen from each of the six geo-political zones in Nigeria. The candidates were carefully evaluated based on merit, taking into account their exceptional academic performance, the organisation said.
The 200 scholarship recipients will be able to pursue their dreams with financial confidence, knowing that Stanbic IBTC will stand firmly by their side.
The company disclosed that the money would be given to the students in annual instalments over the course of four academic years. It would provide recipients with the essential financial assistance required to meet their educational expenses.
Subsequent disbursements will be contingent upon the beneficiaries fulfilling certain criteria. These criteria include maintaining their enrolment in the universities and degree programs to which they were admitted, as well as adhering to the academic and administrative policies set forth by their respective institutions, the firm stated.
By ensuring compliance with these requirements, the recipients can continue to receive the scholarship throughout their academic journey, facilitating their uninterrupted pursuit of higher education, it added.
"At Stanbic IBTC, we recognize the importance of education and its role in shaping the future of our great nation, Nigeria.
"Our principal objective for this scholarship is to provide unlimited opportunities for bright, young Nigerians who have demonstrated academic merit," the chief executive of Stanbic IBTC, Mr Demola Sogunle, said.
He noted that the number of annual scholarship recipients was increased from 100 to 200, as education should not be a luxury reserved for a select few but accessible to all.
By investing in the academic journeys of these exceptional students, the leading end-to-end financial institution will not only make a difference in their lives but also contribute to the development and prosperity of the nation as a whole.
Wema Bank Employees Donate Items to Isale Eko Grammar School
By Modupe Gbadeyanka
It was an exciting moment for students of Isalẹ Eko Grammar School, Lagos and a fulfilling time for employees of Wema Bank Plc when they delivered some tables and chairs to the institution last Friday.
The items were donated to the school as part of the financial institution's corporate social investment (CSI) initiative aimed to contribute to the development of education in the country, especially in its host communities.
It was gathered that Wema Bank employees purchased the items for the school by contributing the salaries under the Salary for Love campaign of the lender.
The bank expressed optimism that the items would undoubtedly transform the learning environment, creating a haven of comfort and inspiration for the students as they embark on their academic journeys.
Apart from the furniture donation, Wema Bank extended its support even further by bestowing scholarships upon two students of Isalẹ Eko Grammar School.
These scholarships, provides invaluable financial assistance and will serve as stepping stones for these exceptional students as they unlock their full potential and courageously chase their dreams.
At the presentation of the items to the school, the Head of Credit Risk Management at Wema Bank, Mr Uchenna Obazeh, emphasized the bank's firm belief in the transformative power of education.
He commended the unwavering dedication of Wema Bank's staff members and their resolute commitment to supporting education within the community.
"Through the 'Salary for Love' initiative, our employees have showcased their exceptional devotion to shaping a brighter future through education. We are humbled to contribute to the growth and development of Isale Eko Grammar School, as we remain steadfast in our mission of corporate citizenship," he said.
In his remarks, the Principal of Isalẹ Eko Grammar School, Mr Mukaila Olatoye, expressed deep gratitude on behalf of the institution, recognizing the profound influence this generous donation will have on the students' educational pursuits.
Also, the students thanked Wema Bank for the donation.
Business School Netherlands Retains Tier One Global Rating
The Business School Netherlands has been ranked again among the TIER ONE Global MBA Business Schools in the latest edition of the CEO Magazine Global MBA Rankings.
The Action Learning Business School has received ranking and recognition for over 10 years in a row.
Excellence has become timeless at BSN as Venture capitalists, Global CEOs, and Directors of International Corporations and Multinationals continue to rate the quality of Action Learning MBA graduates from the Business School among the best in the world, using a system entirely geared and weighted towards fact-based criteria.
CEO Magazine has been showcasing top business schools from around the globe since its first launch in 2008.
In 2012 the publication launched its annual Global MBA Rankings, profiling MBA, Executive MBA and Online MBA programmes.
Over the last 35 years, Business School Netherlands has trained over 7000 Action Learning MBA graduates who are now top business transformation leaders who are result and growth driven in different sectors of today's disruptive, volatile, unpredictable, ambiguous, risky and diverse business world.
Business School Netherlands is present in The Royal Kingdom of Netherlands and has study centres in different locations across the globe, including Lagos, Abuja and Port-Harcourt in Nigeria.
Latest News on Business Post