Wema Bank Employees Donate Items to Isale Eko Grammar School
By Modupe Gbadeyanka
It was an exciting moment for students of Isalẹ Eko Grammar School, Lagos and a fulfilling time for employees of Wema Bank Plc when they delivered some tables and chairs to the institution last Friday.
The items were donated to the school as part of the financial institution's corporate social investment (CSI) initiative aimed to contribute to the development of education in the country, especially in its host communities.
It was gathered that Wema Bank employees purchased the items for the school by contributing the salaries under the Salary for Love campaign of the lender.
The bank expressed optimism that the items would undoubtedly transform the learning environment, creating a haven of comfort and inspiration for the students as they embark on their academic journeys.
Apart from the furniture donation, Wema Bank extended its support even further by bestowing scholarships upon two students of Isalẹ Eko Grammar School.
These scholarships, provides invaluable financial assistance and will serve as stepping stones for these exceptional students as they unlock their full potential and courageously chase their dreams.
At the presentation of the items to the school, the Head of Credit Risk Management at Wema Bank, Mr Uchenna Obazeh, emphasized the bank's firm belief in the transformative power of education.
He commended the unwavering dedication of Wema Bank's staff members and their resolute commitment to supporting education within the community.
"Through the 'Salary for Love' initiative, our employees have showcased their exceptional devotion to shaping a brighter future through education. We are humbled to contribute to the growth and development of Isale Eko Grammar School, as we remain steadfast in our mission of corporate citizenship," he said.
In his remarks, the Principal of Isalẹ Eko Grammar School, Mr Mukaila Olatoye, expressed deep gratitude on behalf of the institution, recognizing the profound influence this generous donation will have on the students' educational pursuits.
Also, the students thanked Wema Bank for the donation.
200 Undergraduates to Enjoy Stanbic IBTC N80m University Scholarship Scheme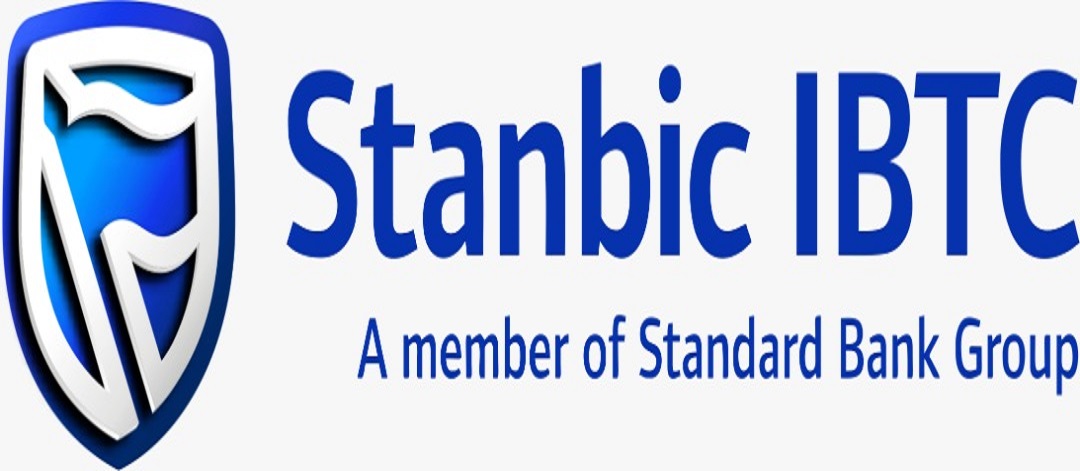 By Aduragbemi Omiyale
No fewer than 200 undergraduates who performed well in the University Tertiary Matriculation Examination (UTME) will enjoy N80 million worth of educational support from Stanbic IBTC Holdings Plc.
The funds would be disbursed to the beneficiaries under the Stanbic IBTC 2023 University Scholarship Award Scheme.
The selection process for the scholarships was rigorous and fair, with beneficiaries chosen from each of the six geo-political zones in Nigeria. The candidates were carefully evaluated based on merit, taking into account their exceptional academic performance, the organisation said.
The 200 scholarship recipients will be able to pursue their dreams with financial confidence, knowing that Stanbic IBTC will stand firmly by their side.
The company disclosed that the money would be given to the students in annual instalments over the course of four academic years. It would provide recipients with the essential financial assistance required to meet their educational expenses.
Subsequent disbursements will be contingent upon the beneficiaries fulfilling certain criteria. These criteria include maintaining their enrolment in the universities and degree programs to which they were admitted, as well as adhering to the academic and administrative policies set forth by their respective institutions, the firm stated.
By ensuring compliance with these requirements, the recipients can continue to receive the scholarship throughout their academic journey, facilitating their uninterrupted pursuit of higher education, it added.
"At Stanbic IBTC, we recognize the importance of education and its role in shaping the future of our great nation, Nigeria.
"Our principal objective for this scholarship is to provide unlimited opportunities for bright, young Nigerians who have demonstrated academic merit," the chief executive of Stanbic IBTC, Mr Demola Sogunle, said.
He noted that the number of annual scholarship recipients was increased from 100 to 200, as education should not be a luxury reserved for a select few but accessible to all.
By investing in the academic journeys of these exceptional students, the leading end-to-end financial institution will not only make a difference in their lives but also contribute to the development and prosperity of the nation as a whole.
Business School Netherlands Retains Tier One Global Rating
The Business School Netherlands has been ranked again among the TIER ONE Global MBA Business Schools in the latest edition of the CEO Magazine Global MBA Rankings.
The Action Learning Business School has received ranking and recognition for over 10 years in a row.
Excellence has become timeless at BSN as Venture capitalists, Global CEOs, and Directors of International Corporations and Multinationals continue to rate the quality of Action Learning MBA graduates from the Business School among the best in the world, using a system entirely geared and weighted towards fact-based criteria.
CEO Magazine has been showcasing top business schools from around the globe since its first launch in 2008.
In 2012 the publication launched its annual Global MBA Rankings, profiling MBA, Executive MBA and Online MBA programmes.
Over the last 35 years, Business School Netherlands has trained over 7000 Action Learning MBA graduates who are now top business transformation leaders who are result and growth driven in different sectors of today's disruptive, volatile, unpredictable, ambiguous, risky and diverse business world.
Business School Netherlands is present in The Royal Kingdom of Netherlands and has study centres in different locations across the globe, including Lagos, Abuja and Port-Harcourt in Nigeria.
Investing in Education and Professional Development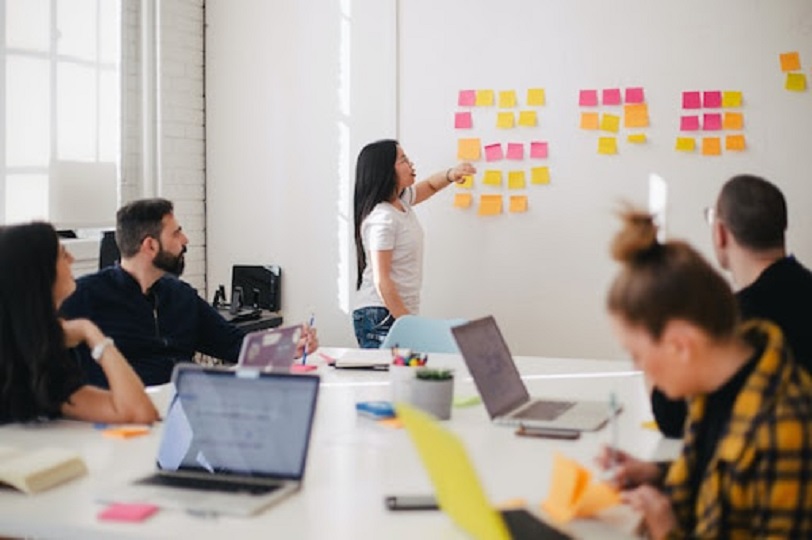 As a business owner or entrepreneur, you likely have one primary goal: to grow your business successfully. Taking your business to the next level is an exciting but often challenging process that requires careful planning and strategic thinking. This article will discuss four essential strategies that can help you elevate your business to new heights. Keep reading to discover how you can grow your business and achieve long-term success.
One of the most effective ways to take your business to the next level is to invest in your own education, such as a Master of Business Administration (MBA) as well as your employees' professional development. For example, participating in online MBA programs can help you expand your knowledge in key areas that directly impact your business, such as finance, marketing, and leadership. This will benefit your personal growth and also the overall growth of your company as you implement new strategies and insights.
In addition to your own education, fostering an environment that encourages continuous learning among your employees is highly beneficial. Providing seminars, workshops, and additional training opportunities can significantly bolster the skill sets of your team members. As a result, your employees will be better equipped to handle current and future challenges and contribute to the business's overall success.
Investing in education and professional development strengthens your business and sets it apart from competitors. By continually refining your skills and those of your team, you position your company as a leader in your industry and demonstrate your commitment to excellence.
Strengthening Your Brand and Marketing Efforts
An essential aspect of taking your business to the next level is consistently strengthening your brand while optimizing marketing efforts. Start by taking a closer look at your existing brand identity and consider refining it to better reflect your company's unique selling points, values, and target audience. This could include updating your logo and website and even producing pocket folders with your logo for professional presentations.
Next, evaluate your current marketing strategies to ensure they deliver the desired results. This may involve developing new campaigns, exploring different channels, or partnering with influencers relevant to your industry. Remember, a strong brand and strategic marketing efforts greatly enhance your reach, credibility, and overall business growth.
Embracing Innovation and Technology
Incorporating innovation and technology into your business operations is crucial to keeping up with industry shifts and improving overall efficiency. Start by identifying the areas in your company where technology can streamline processes, enhance communication, and enable growth. This may involve upgrading your software systems, automating repetitive tasks, or investing in cutting-edge tools specific to your industry.
Embracing innovation also fosters a company culture that encourages creativity, experimentation, and out-of-the-box thinking among your team members. Empowering your employees to contribute innovative ideas allows your company to stay ahead of competitors, adapt to market changes, and ultimately achieve long-term success.
Building and Expanding Your Network
Developing and nurturing a professional network is crucial to the success of your business, especially as it continues to grow. Building a strong network can lead to new partnership opportunities, collaborations, and even access to valuable resources to help you expand your business. Attend industry events, conferences, and trade shows to connect with fellow professionals, experts, and potential business partners.
Don't forget to leverage social media platforms such as LinkedIn, Facebook, and Twitter to establish connections and maintain relationships with those you meet offline. Engaging with your network online can help you stay updated with industry news, share your expertise, and further establish your presence within your industry.
Investing in education, strengthening your brand and marketing efforts, embracing innovation and technology, and building a strong professional network are essential strategies to take your business to the next level successfully. By implementing these tips, you set the foundations for growth and position your business as a leader in your industry, propelling it toward long-term success.
Latest News on Business Post