A Very Different COVID-19 Story in South Africa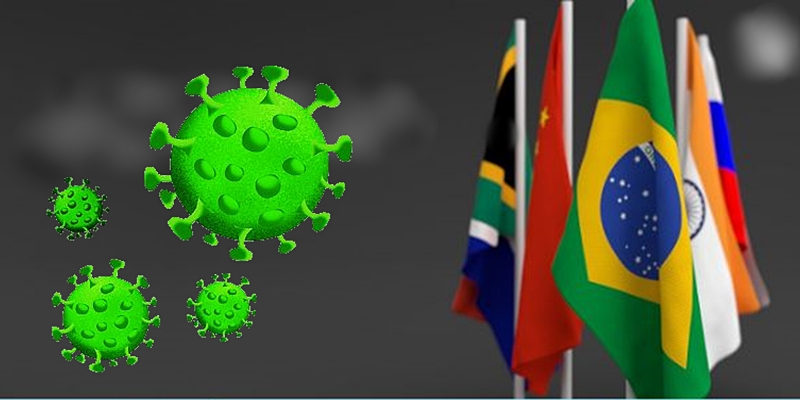 By Gregory Kronsten
After an interval of more than six months, we are looking again in our column at the prevalence and impact of COVID-19 in South Africa.
It has been by far the worst affected country on the continent, with 52,660 deaths to date according to the latest data from Johns Hopkins University in the United States (and 2,080 in Nigeria).
The comparable figures in mid-August were 10,600 and 950 respectively. It does not require a statistician to notice that the rate of acceleration between the two data points differs greatly but it does require one to scrutinize the methodology in both cases.
On the surface, there are a few reasons to look at the two countries together. The unemployment rates in Q4 2020 were comparable: 32.5 per cent in South Africa and 33.3 per cent in Nigeria.
Organized labour is looking to block government efforts to lessen the fiscal costs of COVID-19: in South Africa, this has been with several measures in 2021/22 (April-March) national budget such as sub-inflation increases in social grants, and in Nigeria, it has been evident in the debate around fuel subsidies.
Labour is particularly powerful in South Africa because the trades union umbrella group is in informal alliance with the ruling African National Congress.
The damage to the economy has been far greater in South Africa because of its openness, which is evident in its large tourism sector and related international transport connections. It contracted by -7.0 per cent in 2020, compared with -1.9 per cent in Nigeria. At the same time, the recovery is stronger.
In Q4 the economy grew by 1.5 per cent year-on-year and Nigeria's by just 0.1 per cent.
Budget assumptions for growth for the current year would indicate a similar recovery (3.3 per cent for South Africa for 2021/22 and 3.0 per cent for Nigeria). However, we feel that the numbers are overly optimistic.
The monetary response in South Africa has been textbook, with rate cuts of 300bps since early 2020. Inflation has remained within its formal target range. The Reserve Bank opted for a 'hold' last week when some analysts called for tightening (like Turkey and Brazil) in the face of pressure on the exchange rate and rising yields on US Treasuries.
The monetary policy committee in Nigeria cut (by 100bps last year) but faced a different policy dilemma. It was also responding to the brutal impact of the virus and lockdowns on growth but against a backdrop of inflation rising far above its informal reference range.
The Central Bank of Nigeria has its own 'heterodox' exchange-rate arrangements and the economy is less integrated in terms of international financial flows. The direction of Nigerian monetary policy is more difficult to call.
In one respect, Nigeria will not envy its South African counterpart, which fell into the trap (popular with European governments) of setting targets for its vaccination programme. The government pledged to achieve COVID-19 immunity, which it judges to be a 67 per cent vaccination rate in the full population, by end-2021.
A new deadline of February 2022 is currently being questioned, and the media are pursuing other leads that are critical of the South African government (the pace of the rollout for the country's health workers and delivery on a vaccine supply agreement with a United States' manufacturer).
Gregory Kronsten is the Head of Macroeconomic and Fixed Income Research at FBNQuest
Saving Alapere/Ketu, Lagos Residents from Acute Potable Water Scarcity
By Jerome-Mario Utomi
As noted by Peter Drucker in his book, Innovation and Entrepreneurship (Harper Business 1985), the greatest business breakthroughs take place as the result of "either the unexpected success or the unexpected failure."
He explained that when something unusual or unexpected happens in any field, the average person dismisses it as a random event or as an accident.
The superior person, however, studies each unexpected result as if it were a sign of an underlying trend or an indication of a fundamental change in the nature of things.
Likewise, Lagosians with critical minds are taking mental notes of the creative provision of people-focused leadership by the Babajide Sanwoolu administration. More pronounced of such efforts are in the areas of infrastructural deployment, security among others.
They are studying each of these unexpected but positive results that have dotted the present administration in the state.
One such example is the recent inauguration of a 1.4 km dual carriageway Flyover Bridge in Pen Cinema Junction, Agege.
Lagosians are in agreement that the presence of the flyover will reduce travel time and save man-hour that would have been otherwise lost to traffic on the road; provide better riding surface, leading to reduced maintenance cost; boost interconnectivity and generally make life more meaningful to commuters in the state.
There is progress in the state and Sanwoolu's scorecard looks healthy.
However, despite this achievement and related virtues and attributes that characterise the present administration in the state, there exists a dangerous oversight that is laced with the capacity to make non-sense of the current effort to better the life chances of Lagosians, if not given the urgency of attention that it deserves,
This concern has to do with and focuses on months of prostrated inability by the Lagos State Water Corporation to provide portable water for the resident of the Alapere/Ketu areas of the state.
For the sake of clarity, Alapere Ketu is a densely populated Lagos suburb, Abgoyi Ketu Local Council Development Area. It falls with the federally approved/recognized Kosofe Local Government Area with an area of about 81 km². The Local Council houses the largest food/fruit Market in the state called Mile 12 Market. And its population is arguably well above a million residents.
Making the situation a reality to worry about is that the water scarcity which started one morning has suddenly strolled into months. And have exposed residents to daily search for Water in sources that their level of hygiene could neither be ascertained nor guaranteed.
This is not the only apprehension.
Qualifying the situation as a predicament is an awareness that residents of the area with private boreholes who would have helped ameliorate this suffering are daily frustrated by the poor electricity supply in the area needed to operate the borehole. No thanks to the electricity distribution company operating in the location.
Admittedly, Lagosians know that government can't solve all their problems and they don't want. But they (Lagosians) know that there are things they cannot do on their own but must require government support. A very good example of such responsibilities includes but not limited to the supply of clean water to the citizenry, electricity and the provision of schools in an environment that works.
In view of the above realities, it becomes sophistry the argument by some that there is nothing 'criminal' about the government's inability to service an area with public water sources.
Now let's cast a glance at the consequences of such failures.
First, apart from the fact that Lagos state with its megacity status ought to have outgrown a city where the resident will in this 21st century, rely on private water vendors for their daily water needs while those that have no resources to engage these vendors are forced to the derogatory level of scooping water from gutters.
And, as we know, contaminated water and poor sanitation are linked to the transmission of diseases such as cholera, diarrhoea, dysentery, hepatitis A, typhoid, and polio. Absent, inadequate, or inappropriately managed water and sanitation services expose individuals to preventable health risks.
Away from health considerations to other consequences that are international/global in outlook.
Going by the Resolution A/RES/64/292, United Nations General Assembly, July 2010 and General Comment No. 15, UN Committee on Economic, Social and Cultural Rights, November 2002, the Human Right to Water and Sanitation is a principle that acknowledges that clean drinking water and sanitation are essential to every person's life. It was recognized as a human right by the United Nations General Assembly on 28 July 2010.
To further add a background, the Resolution calls upon States and international organizations to provide financial resources to help capacity-building and technology transfer to help countries, in particular developing countries, to provide safe, clean, accessible and affordable drinking water and sanitation for all.
Again, the Committee on Economic, Social and Cultural Rights adopted General Comment; Article I.1 states that "The human right to water is indispensable for leading a life in human dignity. It is a prerequisite for the realization of other human rights". Comment No. 15 also defined the right to water as the right of everyone to sufficient, safe, acceptable and physically accessible and affordable water for personal and domestic uses.
Beginning with sufficiency, the water supply for each person must be sufficient and continuous for personal and domestic uses. These uses ordinarily include drinking, personal sanitation, washing of clothes, food preparation, personal and household hygiene. According to the World Health Organization (WHO), between 50 and 100 litres of water per person per day are needed to ensure that most basic needs are met and few health concerns arise.
On safety, the water required for each personal or domestic use must be safe, therefore free from micro-organisms, chemical substances and radiological hazards that constitute a threat to a person's health. Measures of drinking-water safety are usually defined by national and/or local standards for drinking-water quality. The World Health Organization (WHO) Guidelines for drinking-water quality provide a basis for the development of national standards that, if properly implemented, will ensure the safety of drinking water.
Talking about acceptability, Water should be of acceptable colour, odour and taste for each personal or domestic use. [All water facilities and services must be culturally appropriate and sensitive to gender, lifecycle and privacy requirements.
Everyone has the right to a water and sanitation service that is physically accessible within, or in the immediate vicinity of the household, educational institution, workplace or health institution. According to WHO, the water source has to be within 1,000 metres of the home and collection time should not exceed 30 minutes.
Most importantly, Water, and water facilities and services, must be affordable for all. The United Nations Development Programme (UNDP) suggests that water costs should not exceed 3 per cent of household income
Finally, while the present water scarcity in the areas remains a sin that the Lagos State Water Corporation, must share from its guilt; it will be necessary as a genius, for Mr Sanwoolu to among other things ask the people in charge; 'Why does this situation exist? How did it happen? What caused it?  When did it first occur? What holds them back from achieving such a solution?  What are the different ways that we could solve this problem? Of all the different ways, which solution seems to be the most acceptable, all things considered?'
Jerome-Mario Utomi is the Programme Coordinator (Media and Policy), Social and Economic Justice Advocacy (SEJA), Lagos. He could be reached via jeromeutomi@yahoo.com/08032725374.
The blockchain brings new financing options to the business market. For example, Bitcoin Cash casino has adapted to only using cryptocurrency. This way, it makes it easier for their customers to deposit and withdraw in a BCH casino. Entrepreneurs have taken note of this and are looking to invest more in crypto than in fiat markets.
Latest News on Business Post