About Africa's Overwhelming Dishonesty
By Nneka Okumazie
Looking microscopically at factors responsible for Africa's persistent underdevelopment, dishonesty swirls everywhere.
Fingers pointed at corruption excuse its underpinning accelerator in a multiplex of snubs for passage of graft success.
There are theft cases in many workplaces and different kinds of schemes crossing employment agreements and inducing output cuts.
There are all kinds of corporate fraud, kickback planning, gross nepotism, reckless cronyism, internet fraud, naturalized bribery, positioning for grifting, inspection and panels of deception, etc.
The dishonesty is so pervasive that it is almost rare to have anything go through without deception in parallel.
There are low trust societies, but total deception makes social trust almost like a joke.
Several things many say they do, or offer, or mean are not the case, regardless of the appearance of it.
Underdevelopment, hiring anxiety by some employers, lack of progress in anything are more of a result of dishonesty, than cost or infrastructure.
What could be the root of Africa's dishonest ideology? What is responsible for this commitment to façade, far invasive than any virus?
It is impossible to discuss Africa's struggles and not look at the times before colonization.
What foundation was missed, that made people so individualistic without care for others?
What sweetness or reward was found in certain momentary power or benefit that led to desperation to keep – no matter the disadvantage to society?
What community projects of great ambition were not built or pursued, to integrate the philosophy of building a civilization, or to ensure punctuality, self-less, and deep consideration for others?
There's deception and all forms of its shade everywhere – as part of human nature, but many societies have come together to build things or over time add a general base of truth, hardly falling below those.
Africa is in a severely devastating crisis of dishonesty – which may not be sometimes seen, but so there, so affective, so deterministic, the competition is who can out-dishonest in many situations.
Many are wise in their own eyes, ruining others, misshaping society and tearing down the future. Some, in their play for dishonesty, speak bluntly, to get others carried away, so they can deceive.
There were leaders decades ago in Africa who had a better chance for change but did nothing. There are many now, who think all that matters is now, but the account of the present life can also include what is done to be useful for those ahead.
Africa goes farther and farther away from its starting point.
Aside from the available creativity not being enough for development – the hapless minimum competes with encompassing deceit.
Sin is sin, no matter, whoever.
[1 John 3:7, Little children, let no man deceive you: he that doeth righteousness is righteous, even as He is righteous.]
IWD: Pains of Widows in Nigeria and CBA Foundation's Drive to Assuage Them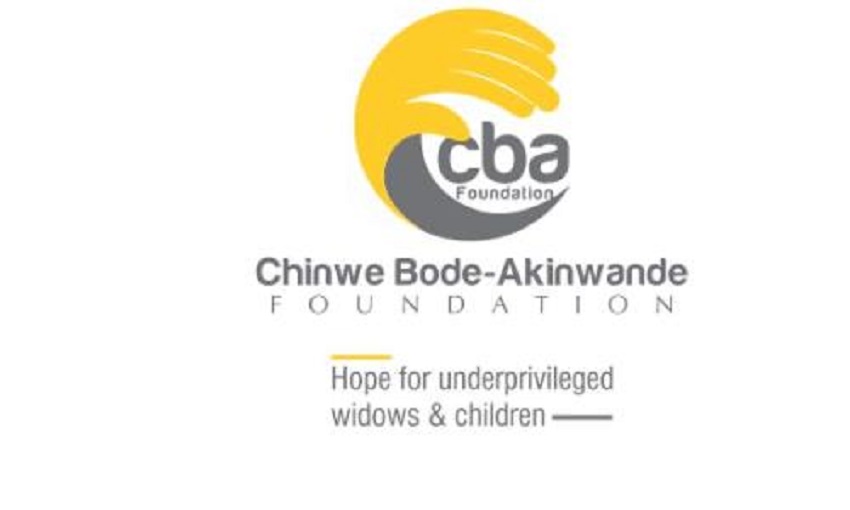 The death of a husband is a tragedy that befalls a woman as it involves a physical break in their relationship, and it is seen as the most stressful and devastating thing in life.
In every society, there are women of all ages whose husbands have gone to the great beyond, most especially the vulnerable ones. The underprivileged widows and their vulnerable children constitute a significant component of every country's population.
According to the United Nations, there are an estimated 258 million widows around the world, and nearly one in 10 lives in extreme poverty. Apart from that, 2.7 billion women are denied access to the same choice of jobs as men due to certain unconfronted restrictions, and lots face gender-based violence even today.
Available statistics show that Nigeria has over eight million disadvantaged widows with over 21 million children. These statistics appear to be on the increase due to the prevalence of crisis, terminal ailments, crimes, religion, and politics.
Therefore, the period after the death of one's husband is supposed to be a time when everything should be done to assist widows to withstand the emotional and psychological trauma, pain and frustration associated with the loss and not to add to their problems. But unfortunately, the reverse is the case by the African tradition, especially in Nigeria. People chose to maltreat widows instead of helping to ease their problems so that they live a better life.
On the African continent, particularly Nigeria, widows face seemingly insurmountable challenges. Widows rather than being sympathized with and assisted are subjected to near in-human treatment in certain traditional ritual rites and practices such as solitary confinement, defacement, dis-inheritance and a relatively long mourning period.
Many are stigmatised, blamed for their husband's death and displaced from their marital home. The most obvious effects are deepening poverty, acute stress and depression, loss of identity and self-esteem.
The widowhood condition exposes women to psychological and physical abuse as well as a whole range of health-related problems including HIV/AIDs. They face varying degrees of difficulties and untold hardships even though they tend to suffer in silence, in most cases.
For many Nigerian widows, they live not only with psychological challenges, financial constraints, and the burden of raising their children alone but also with the cultural demands of widowhood.
In most parts of the world, widows are deprived of benefiting from the inheritance of their late husbands, especially with the absence of a will. There have been sufficient instances of deprivation attempts and fights, even when the husbands left a will.
Other sundry challenges widows face in our society range from traditional, economic, emotional, and mental to spiritual problems. They also have difficulties engaging in social interaction, and poor housing, to mention a few. Others include violation of widows' rights: dethronement, defacement, forced levirate marriage; disinheritance and denial of the right of dignity and equality.
These travails, in most cases, make it practically impossible for the widows and their children to have a good life.
These challenges made the United Nations to formally adopt June 23 as International Widows Day (IWD). The IWD is recognised all over the world to address the poverty and injustice faced by millions of widows and their dependents in many countries and to raise awareness of the issue of widowhood.
Having almost nothing left to themselves, many widows find solace in petty trading due to inability to obtain sufficient capital to venture into reasonably lucrative businesses that would adequately take care of them and their children, who usually suffer malnutrition, are prone to diseases, and in most cases, are unable to go to school.
It is, therefore, incumbent on governments at all levels, non-governmental organizations, institutions, and individuals to stand up to tame these challenges and make life worth living for widows in Africa in general and Nigeria in particular.
Worried by the plight of the Nigerian widow, the Chinwe Bode-Akinwande (CBA) Foundation, a non-governmental organization in Nigeria, has tailored its activities and programmes to promote the protection of Nigerian underprivileged widows and their vulnerable children, restoring immediate and lasting hope, confidence, and courage in their lives.
Established in 2015 by Mrs Chinwe Bode-Akinwande, the foundation, under its five-point agenda, has reached out to thousands of underprivileged widows and children through skills acquisition training, health intervention, business start-ups and provision of clothing, nutrition and tuition fees for the children.
The Chinwe Bode-Akinwande (CBA) Foundation has so far empowered 8,600 widows through its women empowerment and capacity building initiative; over 4,500 underprivileged widows have received health intervention while over 10,600 have received food items. The foundation has also reinstated 158 children in schools, empowered 220 widows financially to start a business of their own and also provided palliatives to 250 widows during the COVID-19 pandemic lock-down.
Also, through advocacy and public health awareness campaigns, the foundation has continued to enlighten the masses about the plight of widows.
The CBA Foundation has also been at the front burner calling on the Nigerian government to implement and enforce the Violence Against Persons (Prohibition) Act (VAPP), which gives protection to widows in the country. The foundation believes that the government needs to create more awareness and enforcement of acts for widows to know their rights and for people to tread with caution.
According to the president/founder of the Foundation, Mrs Chinwe Bode-Akinwande, "the basis for starting the foundation is driven from the need to impact the lives of women who ordinarily might have lost hope. We give hope to the hopeless.
"The issue of rape, sexual harassment and all manners of molestations are suffered mostly by women not to think of the most vulnerable amongst them – the widows.
"Hence, we are driven to support underprivileged widows in to have a positive outlook on life, despite the problems they experience by losing their loved one, mostly the breadwinner of the family.
She added that sufficient evidence suggests that widowed women "are severely affected financially, psychologically, sexually and socially and these are rooted in cultural and traditional practices as well as the socialization processes that condition women to dependence. These conditions have erected enormous difficulties for women to creatively initiate new robust relationships with both men and women in social and economic spheres upon widowhood.
"It's even sadder that widows are not looked after by families, private sectors, governments etc. and to worsen the matter, societies curse them.
"Their children also face several problems like being withdrawn from the school and becoming more vulnerable to abuse. The CBA Foundation has joined to lend its voice for the past five years," she posited.
Some of the beneficiaries of the CBA Foundation share their story.
A widow, Ebele Onuzuluike, while sharing her sad story said:
"My name is Ebele Onuzuluike. I am from Ndiakwu, Otolo Nnewi. My husband died on September 1, 2012. Things are too tough for me. What I am passing through my late husband's family is too much!
They want to take over my inheritance and that of my kids but by the grace and power of God, I was given one. However, the family told me that they do not need me in the compound, that I should leave and move to the land they have given me. The sisters at times come down to fight me.
At times, when I am back from the market in the evening, my properties have been thrown out of the house.
As at February 1, 2021, things got so bad that the kinsmen had to step in and resolve for the family  to leave the land
Before the February 1 issue, I lit a crossover candle on my husband's grave and was praying. The family asked what that was, I told them I was praying. One of them came back to ask why I left some refuse on the farm. I said nothing, he slapped me. The sister came and slapped me, and we started fighting.  I had to call my family and they dispersed. They wanted to sell the land and I found out and started running helter-skelter.  They all were aware.
They sold it and shared the money amongst themselves but they eventually gave me another piece of land. Since I don't have a house, I had to rent a place to move with my kids. I have three kids.
They see all that happens and can tell.
CBA Foundation really helped me with the poultry business, but the market has been tough since the COVID-19 pandemic, but I am striving to keep up the business and feed my kids."
Another widow, Ezubuike Chidinma Maryam, said: "I hail from Anambra State. I am a hairstylist. I lost my husband in January 2016. It has not been easy for me and my two children.
Few months after my husband died, the family began to fight me to leave the house I built. I resisted them. They intruded into my husband's landed property and I reported the matter to our king. The case is ongoing. My husband's family said I'm not known in the family and that I should leave.
It has not been easy at all but all thanks to the CBA Foundation which came to my rescue. Today, I have my own shop where I do my business.
I want the government to support widows in the country because we are suffering."
According to Mrs Esther Fashina, it has been a hellish experience for her and her children.
"My husband died about 22 years ago. I have been managing since then with petty trade until last year when my firstborn died. My children and I left my husband's house because of incessant battles from my husband's family.
My husband's family doesn't care about the children. I have been the only one struggling for my children.
"I thank the CBA Foundation. They have been so supportive. The foundation bought a kerosene tank for me which I use to sell kerosene."
For Mrs Nnodu, a mother of three, she and her kids hawk fruits on the streets. To boost her income, she used to borrow money from the women's group to sell plastics but was unable to meet up interests and timelines. She became a lucky beneficiary of CBA Foundation seed capital for the plastic business and packaging of the fruits. As a foundation that frowns against child labour of any kind, the support by CBA Foundation is instrumental to ensuring the kids stop hawking and are able to go back to school.
The kids' welfare had remained a huge challenge for Mrs Okonkwo.   The widow who cleans the streets and takes care of her very aged mother wants to start a poultry business that can fetch her money, take care of the sick aged mother with her and cater for her kids. CBA Foundation however came to her rescue also by providing seed capital for the poultry business.
Nigerians: Optimists without Confidence
By Jerome-Mario Utomi
That was back in the days and the event was recorded one Sunday morning during the celebration of the holy mass in one of the Catholic churches in Delta State (please don't ask me of the town).
For a better understanding of the piece, Holy Mass is the Catholic order of worship.  One of the major high points of the mass is called the prayer of the faithful. This is a time when carefully and well-rehearsed lay faithful, usually about five in number, are invited before the altar to pray for different intentions on behalf of the entire people attending worship.
On this particular day, a man, who we later discovered to be a non-Catholic, emerged from the rest of us. He was neither selected nor part of those that rehearsed for the above function but without recourse, made his way to the altar with a supersonic speed and assumed the first position.
Though strange as it were, the church warden was left with no other option than to allow him in order not to create a scene and just very slowly, the altar boy handed over the microphone to him for 'his' prayer of the faithful. And the man prayed, 'father in heaven, in my effort to solve my legion of problems, I have but against my will visited "Babalawo, Dibia, as well as Ifa priests all to no avail and I have decided to come back to you'. The rest of that episode called prayer of the faithful could best be imagined than seen as the entire congregation burst into uncontrolled laughter.
Even though the above took place some decades ago, it instructively represents what is playing out on today's political topography called Nigeria. While the man in the church represents you and me, the church or the town represents our nation Nigeria.
Also, while the man was forced into visiting the places he mentioned above by circumstance, the same way we as a people were forced into a cosmetic marriage called amalgamation in 1914 by our then colonial imperialists. And right from that moment, things have never been the same as the centre cannot hold.
But unlike the man in the church, we as a people, made up of different tribes have for a long time bore pockets of reservations and misgivings against each other. But lacking in courage to voice out or express it as demonstrated by this man.
These 'national' misgivings against one another have lingered since the nation's independence in October 1960 and have been with us till very recently when people started breaking their long enjoyed silence. From all indications also, that pregnancy we have been carrying as a nation has completed its gestation, hence, the rumbles occasioned by 'labour'.
Regrettably, as it is interesting, the above situation calls for candid self-introspection and interrogation in order to summon the moral authority as well as legitimacy to challenge and possibly correct this asymmetrical and artificial way of living as a nation.
Call it restructuring or sovereign national conference, constitutional amendment or an outright rewriting of the constitution. One thing is crystal clear and that is the fact that the foundation of our nationhood is faulty and all the amalgams have very visibly advertised their mutual suspicion or outright grudge against the other.
Laughable as it appears, the man in the church represents us in all areas but one, and that is our not being courageous. It is also instructive at this juncture for us to remind ourselves that 'courage faces fear and masters it while cowardice represses fear and is thereby mastered by it.
Courageous men never lose their zest for living even though their life situation is restless, but cowardly men overwhelmed by the uncertainties of life, lose the will to live.
I hope and pray that the man from the sleepy town will not be laughing at us just the way we did to him the day he demonstrated the man in him and declared his willingness to exit "the Paris Club of Bondage."
Some of the reader's minds will be gravitating towards prayer, either seven days or one-month fasting and prayer just because I painted a picture of a challenge or problem. Let the truth be told, the problem bedevilling our nation calls for more action garnished with courage than prayer.
It calls for the speaking of undiluted truth and it calls for a disciplined shift of mentality from feeling optimistic to becoming self-confident. Their difference could be spotted from their modus operandi as well as their end result. In optimism, we hope for the best but lack the courage to fight on, while in self-confidence one prepares for the worst but summons that unalloyed willingness to fight.
This is the missing link. We have deliberately allowed the leadership value addition role to elude us by failing to hold our leaders accountable, even in the face of misrule.
We punctuate their incivility and actions with our local palace 'e go beta' we forget completely as a people that 'development is stimulated by asking why and how'. Truly, we have through our actions and inactions authenticated the saying that 'the problem with us is that we are the problem'
We are well aware of the counterpart relationship that exists between us and our leaders but have lost the moral force to implement it. Even as they are regrouping for the 2023 electioneering onslaught, we are feeling unconcerned. We have proved without measure that we lack strategy and as a result, we are neither forward-looking nor able to figure out what comes next. This I must say is pathetic.
The 'man in the church' summoned the courage to confess his past escapades, we as a people should equally and very urgently summon the moral and political will to demand good and result-oriented governance.
Let's make no mistake about it, this journey demands a struggle, a conscientious industry for us to achieve this anticipated good governance and symmetrical coexistence from our leaders. But the good news is that we can.
Yes, that is the interesting part of this conversation. It is my conviction that we have the capacity to enthrone a nation where we can coexist harmoniously irrespective of tribal inclinations. I am full of hope that together, we can establish the egalitarian society that we have been deprived of.
But for us to achieve this as a nation, we must team up and fight our common enemy called bad leadership and its proponent. Let us also fight the deconstructionists masquerading as leaders by making sure that come 2023, we shall collectively reject the mentality of instant gratification by rejecting all the alluring inducements of our undemocratic and selfish politicians and go ahead to electing credible people as our leaders.
Let us, like 'the man in the church' realize that waiting to be recognized by our leaders will translate to waiting till eternity. It is my opinion that we draw, and apply the lessons learnt from 'the man in the church'. Let his courage spur us to action so that we shall file out not for 'prayer of the faithful' but to ask our leaders questions and drive our corrupt leaders away from our political geography using legitimate and democratic means.
As we work tirelessly, hope faithfully for a great nation where peace, unity and justice shall reign, let us not just pray like 'the man above' but rather let us look up to God our maker and talk to him through our positive actions and join our faith with that of James Weldon Johnson, to say 'Oh God of our weary years, God of our silent tears, Thou hast brought us far on the way; Thou who by the might lead us into the light.
Keep us forever in the part, we pray. Lest our feet stray away from places, our God where we meet thee. Lest our heart is drunk with the wine of the world, and we forget thee; Shadowed beneath thy hand, may we forever stand true to our God, true to our native land'.
To this, I say a very big amen.
God bless Nigeria!!
Jerome-Mario Utomi is the Programme Coordinator (Media and Policy), Social and Economic Justice Advocacy (SEJA), Lagos. He could be reached via jeromeutomi@yahoo.com/08032725374.
Christianity, Creationism, Civilization, Development, Science and Evolution
By Nneka Okumazie
Those who stayed in the remotest of villages – who speak their own language, living in ways to make do with what they have, where did they come from?
Science does don't say definitively where language comes from. The scriptures say it's the event of the tower of babel.
But there is something about remote villages, languages and the origin of life.
Science has the last 10,000 years as anchor points of how humans spread. The scriptures has around 6,000.
Science disputes creationism – mostly because of archaeological evidence dating hundreds of thousands and millions of years.
The broader view of the origin of the world sometimes erases focus on the spread and evolution of humans in communities and villages.
Ancient Egypt from the Book of Genesis was an advanced civilization. There have also been people and places mentioned before them showing some form of adaptable living progress.
But there was a point where people would have spread, maybe gone to new lands or from some dispute, then others would move further away and then go again.
Before the 20th century, there were so many villages around the world, so deeply isolated, so disconnected – it is useful to think of how they got there.
Normally, everyone found a way to cook something. People knew of agriculture. There was a way to use fire to see in the dark. There were words in motion or music – that got to people. There was some art, maybe people using fingers to draw on the floor, and then using tools to drill into rocks or walls.
There was an understanding of the need for water. There was some form of spirituality or shaman. There were housing forms. There was a way they understood procreation. There were traditions they developed. There was an interpretation of weather events. There was an understanding of illness. There was language.
There is the possibility that the diversity of people that were seen in Genesis – went through the world, for many years, establishing in groups on lands, especially after language was multiplied.
It is likely that in the birth of offspring – emerged ethnic diversity from the Book of Genesis. The way of the early world would have made unacceptableness unlikely if an offspring came, of blended colour.
Though science has explanations of the colour spectrum and skin pigments across races, sometimes, certain faces and colours are too wildly different – requiring the need to seek further angles.
How did imagination emerge? Imagination was mostly natural – in earlier times, but the difference in imagination made ancient civilization different from ancient places of seclusion.
Was imagination a similar factor to differences of peoples and languages?
Also, how come some remote places adapted similarly to other remote places without ever meeting?
There are lots of events about the emergence of people – useful to see further into creation.
[Genesis 10:25, And Eber had two sons: the name of the one was Peleg because in his time the peoples of the earth became separate, and his brother's name was Joktan.]
Latest News on Business Post