African Challenges to African Development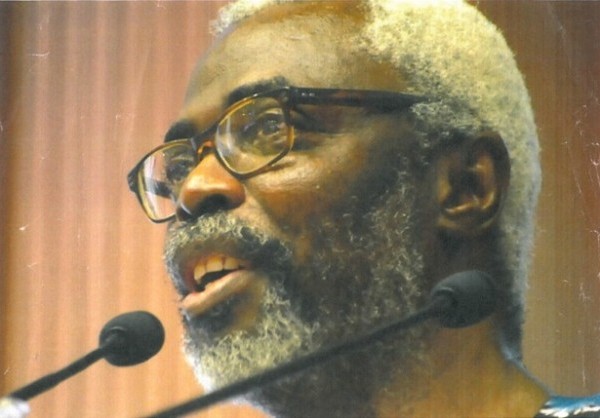 By Ehiedu Iweriebor
The parlous story of African economic and social development since independence best expressed in the failure to achieve the autonomous capacity for self-actuated development and in particular to create conditions of national and continental modern mass production and prosperity is well known and need not be repeated.
It is enough to re-state that Africa's development failure was because of the leaderships' choice to retain, maintain and expand the inherited exocentric colonial system of development incapacitation, primary commodity export, import dependency and poverty generation.
The progressive efforts of some African states and leaders to change the system and create self-reliant economies were stymied by the leaderships' ideological inadequacies and dependency, the balance of payment crises of the late 1970s and 1980s and the subsequent economic crises and decline.
This provided the avenue for Western multilateral imperialist agencies  the World Bank and the IMF – to successfully infiltrate into Africa, re-colonize African states and convert them into neo-colonial out-posts of the so-called neo-liberal consensus.
This framework embodied in the Structural Adjustment Programmes (SAP) with its destructives conditionalities: currency devaluation, trade liberalization, subsidy removal, deregulation and privatization, re-directed the African states to focus on expanded raw materials production and exports and to abandon industrialization and development capacitation.
The application of these anti-development SAP dogmas in the 1980s and 1990s ushered in two decades of deepening indebtedness, serious economic crises, de-industrialization, socio-economic decline, deepening impoverishment and political repression.
On the other hand, the period also saw the upsurge of popular democratisation struggles, civil rights campaigns, the restoration democracy, and the establishment of electoral democracy and the decline of military interventions in African politics.
In the economic sphere, there were innovative dependency-reducing responses. This was because among businesses there was an increased re-orientation toward local sourcing of well-known agricultural and mineral endowments to expand production.
This led to the emergence of new economic sectors and especially the expansion of cottage, small and medium scale consumer goods industries which were operationally autonomous due to the increased utilization of local resources for production and self-development.
In addition, there was relative political stability and policy and institutional the support for businesses through the creation of enabling environments for attracting investments.
It was partly because of these new domestic conditions and the economic self-activation, and the partly because of return of better commodity prices in the first decade of the 21st century that the Western media fabricated and propagated the new view of "Africa Rising".
This became a very popular and re-assuring slogan among some African leaders, politicians and intelligentsia.
However, it was an insecure condition because a "Rising Africa" whose upsurge is generated by increased external demand for primary commodities is essentially insecure.
It does not represent genuine African development that is based on expansive domestic production and prosperity generation.
It merely reinforces African dependency on primary commodity export and its dependence on the importation of manufactured goods. It is evaporating with the speed with which it was proclaimed.
But there was a more consequential development story of this period that ushered in what this author describes as the Affirmative African Narrative phase of development. This is the progressive assumption by African businesses of the leadership role in promoting national and pan-African development.
This new trend of African self-development is captured by the new concept of "Africans Investing in Africa" This is the process by which African industrial, service, and commercial enterprises began to make large-scale investments in many different African countries.
The investments involve for example the expansion of Banks, telecommunication companies, trading companies and so on.
Examples of these include Nigerians Banks like UBA, Zenith, Access, First Bank; South African banks like Standard Bank and Moroccan Banks; Telecommunication companies such as MTN of South Africa, ECONET of Zimbabwe and GLOBACOM of Nigeria. Others are Shoprite, Coca cola and South African Breweries.
While Africans investing in Africa is becoming common and commendable, it is important to emphasize that NOT ALL African investments in Africa are of equal economic importance or strategic development value.
For example, African investments like Shoprite and similar companies which merely establish commercial or trading enterprises that do not add value to African economies are no different from traditional non-African FDI companies that are established to create captive markets for products from their home countries and thereby maximally exploit Africa.
On the other hand, African companies that make investments that are decisive and transformational are those that deliberately promote and advance African development capacitation, through local resource exploitation, mass industrialization, large scale industrial, agricultural and mineral production, and beneficiation for internal use.
In terms of investment for development capacitation through local resource utilization and valorization, the vanguard African company is the Dangote Group.
In order to ensure that Africa achieves self-sufficiency in the critically important infrastructure development requirement – CEMENT – Dangote embarked on a pan-African investment strategy to establish integrated plants, or grinding plants or cement terminals in African countries according to their resource endowments.
The Group's ultimate objective is become the ascendant cement manufacturing company in Africa. There is no question that the Dangotean strategy of development capacitation through local resource exploitation, mass industrial production and domestic prosperity-generation is what Africa requires to become the self-actuated mover of its own development and to create a secure development upsurge and continental prosperity that does not depend on the vagaries of external demand for primary commodities.
This Dangotean transformational mission and project is now been threatened by what seems like the unwillingness of African countries to respect and maintain carefully crafted legal investment agreements as sacrosanct documents and binding commitments.
Within the past year, the Group has faced major challenges as a result of the failure of some African states to keep their sides of the bargain or agreements concluded with Dangote Group.
This happened late last year in Tanzania when the government seemed to renege on some elements within the agreements reached with the Dangote Group to give it concessions and incentives for the massive investments of over $500 million dollars that the Group made in the construction of the monumental cement plant in Mtwara, Tanzania.
This Dangote Cement plant with its 3 million metric tonnes per annum capacity is the largest cement plant in Eastern Africa. In addition to the cement plant, other associated Dangote development projects include the construction of a coal power plant and a jetty. While these are primarily beneficial to the Groups business, they also represent important investments and permanent additions to Tanzania's power and sea transport sectors.
Together these projects have generated significant direct employment opportunities and as they mature and attain full production capacity the multiplier effects in various sub-sectors would be expansive and extensive, thereby creating prosperity and income in the community as well as revenues for the local, regional and national the governments.
But due to the problems Dangote had to temporarily shut down the plant; and after negotiations and assurances that restored the original terms, the plant resumed production.
This Dangotean Tanzanian experience of government infidelity to the sanctity of agreements can only create profound doubts among business people on the readiness of African states and leaders to move Africa forward.
But the Group's challenges in Africa are not over. Just recently, in Ethiopia, the regional government of Oromo Regional State where Dangote's new over $400 million dollar, 2.5 million metric tonnes per annum cement plant is located came up with new conditions that are bound to disrupt the operations of the Dangote plant.
In what it claimed is an attempt to provide employment for jobless Oromo youth it decided to withdraw all mining licences and agreements already concluded with Dangote and similar other companies with mining concessions.
In its place the regional government claimed that it would create youth owned companies that would now supply the minerals required by the cement and other plants.
This action of the Oromo regional government in illegally annulling legally approved mining agreements with the Dangote Group and other companies raise major questions on the genuine preparedness of African states, politicians, and bureaucrats to foster Africa's self-development through Africans investing in Africa.
Without question the action of these governments represents major challenges to Africans assumption of responsibility for their development and the emergent Affirmative Africa Narrative.
In fact at its core, these anti-investment actions are a repudiation of the long-standing aspirations of Pan-Africanism and its advocates, and the practical commitment of the continental organizations like the former Organization of African Union (OAU) and the current African Union (AU) to promote African-led development through investments, intra-African trade and exchange, as instruments for creating secure African development and domestic prosperity-generation.
This is a good example of how some African leaderships' represent serious obstacles to African development. Quite clearly any aspiration for Africa's take off through self-actuated development as represented by the transformational efforts of Dangote and similar committed pan-African economic revolutionaries is weakened by such leadership unfaithfulness, irresponsibility and lack of serious commitments to African investors.
Despite these set-backs, it is important for African states and the continental and regional economic groups to reaffirm their commitment to African-led transformational industrial development as the basis for Africa's capacitation for self-actuated development.
In this light, it is imperative for the AU and its various economic agencies to design Continental Investment Protection Agreements that would commit African states to respect and uphold already approved agreements and avoid arbitrary nullifications of legally binding instruments.
An additional guarantor is for each African state to negotiate investment protection treaties with each other. In fact this is especially indicated for countries such as Nigeria where investors are increasingly embarking on Pan-African development investments.
Finally, pan-African transformational investors like Dangote should remain committed and not be discouraged by these clearly disruptive actions of hapless, backward and anti-African development leaders.
The Dangotes' of Africa as continental transformational vanguards should remain firmly committed to their chosen paths of legal profit making and simultaneous contribution to Africa's transformation, economic development, prosperity-generation, psychological liberation, and the restoration of Africans dignity and equality with others in the world.
These are worthwhile and enduring ideals and challenges that transformational revolutionaries and societal game-changers are bound to encounter and overcome so as to create new worlds.
Ehiedu Iweriebor is a Professor and former Chair of the Department of Africana and Puerto Rican/Latino Studies, Hunter College, City University of New York, USA.
Is Loan Financing The Best For Startups?
By Otori Emmanuel
In setting up a business, various forms of resources are necessary to make the idea a successful one. Businesses require money, time, and human capital for growth. Unlike an established business with traction, startups are like the way they sound – starting from scratch. This business process requires financing from different sources, both internal and external, to get it started. Internal financing includes support from family and friends, personal savings, and other informal giving, whereas external financing can come from crowdfunding, angel investors, startup incubator, venture capitalists, grants and donations.
There are two forms of financing a startup; equity financing and debt financing. Equity financing is a form of financing where investors support the business by buying shares in the business. Capital raised by equity is not repayable because investors purchased a portion of ownership in the business. Equity financing is usually sourced from crowdfunding, venture capitalists, angel investors and the stock market.
Debt financing entails borrowing money and then repaying it over time with interest, and getting a loan is the most typical way to finance debt. Other ways include selling bills, bonds etc. A loan is any financial arrangement in which one or more individuals, companies, or other entities lend money to another individual, company, or other entity. The recipient incurs a debt and is often responsible for both paying interests on the debt until it is repaid as well as the principal amount borrowed. Equity financing may be less risky than debt financing because there is no loan to repay or collateral at stake. Debt also calls for recurring payments, which might hinder a startup's cash flow and ability to expand.
Startup business loans are any loan used to start a new firm; they are not a particular kind of loan. Funding for companies that have already begun operations but are still in the very beginning stages might also be included in startup loans. Loan financing is one option that can be beneficial for some companies, but it is not appropriate for every business. Bank loans are not usually considered in startup financing as an option due to low or no credit history and collateral to hedge for the startup business. However, there are other types of loan financing to support startups. These loans include a business line of credit, online term loans and other microloans.
Pros
Capital – Obtaining loans is a smart approach to get the money needed for the starting and ongoing costs of running the firm. If an entrepreneur is just starting out and doesn't have enough money, loan financing is a viable choice.
Credit score of startup – Business credit is an advantage to a business if it can fulfil its loan obligation as a startup. Having a good credit history can make way for future financing.
Ownership and control – Loan financing is a technique to keep control of the business since not every business owner would want to sell their idea to a venture capitalist or angel investor. Shareholders are given control of a corporation through equity funding, and they make management decisions. As investors must have a role in how the business is run, this can easily lead to the business departing from the original objectives the owner had in mind.
Choice of funds utilization – Unlike equity financing, a startup entrepreneur can choose how to spend money raised for the company at a pace that would ensure its survival.
Cons
No collateral – Banks are cautious about providing loans for young businesses because of a variety of factors, such as a startup's lack of collateral and experience managing finances. Those with substantial management experience rarely get the chance too.
Interest repayment – Interest rates and repayment penalties that are part of the loan terms are very costly for a startup. Furthermore, because these payments are stretched out over a lengthy time, it will take longer for the business to stabilize, which has an impact on the startup's financial records.
Assets are at risk because the business runs the risk of turning over its possessions to the bank in the event of a payment default.
All things considered, startups have access to a variety of funding sources, albeit occasionally, it varies depending on the stage of the business. For efficient decision-making, it is also crucial to consider the pros and cons of loans against equity in light of corporate objectives.
How Much Is House Rent In Abuja? Everything You Need To Know
Are you thinking of relocating to Abuja? Then you should know the answer to the question, how much is house rent in Abuja? read this article to find out.
Introduction
Renting a house in Abuja can be tricky, and with the high cost of living, many potential tenants are left wondering how much is house rent in Abuja.
The answer to this question is not straightforward and depends on various factors, including the area you are looking to rent and the type of property you are interested in.
If you are looking for a place to rent in the city and don't know where to start, don't worry. We've given you an overview of the average house rent in Abuja and provided useful information on renting a house. So if you're ready to get started, read on to find out more about house rent in Abuja!
A Summary Of The Housing Cost In Abuja
People looking to make Abuja their home can choose from an extensive selection of rental houses.
The average cost of a rental house in Abuja can be as high as ₦2,500,000, making it a city only accessible to the affluent.
Nevertheless, those on a tight budget may also find options, with the least expensive rental house costing only ₦20,000.
On the contrary, those seeking luxury and exclusivity can find rentals with an unbelievable price tag of up to ₦50,000,000.
Therefore, regardless of one's budget, Abuja's rental market has something to offer everyone.
The following image from Numbeo illustrates the cost of renting a house in Abuja. Below is a pictorial representation of house rent expenditure in Abuja by Numbeo.
While living in the city, most of your resources will go to the rent then, followed by markets which mean various foods and edibles you buy for sustenance, as shown below.
A Summary Of Cost Of Living in Abuja
A family of four in Abuja would need an estimated N920,316.0 each month on essentials such as food, transport, and healthcare, not including the rent.
For an individual, the projected monthly expenses are N251,978.9 without the rent. So, you can imagine when you add rental costs in each case, the value and expenses skyrocket.
Food in Abuja tends to be more expensive than in other parts of the nation, with basic groceries costing more.
Going out for dinner can be costly as well, with prices for a meal at a budget restaurant around N1,500. This is why it would be nice to prepare meals and eat from home if you are on a budget.
Transportation expenses can also amount to a lot, with fuel prices being relatively high and public transportation not being widely available.
Regular monthly expenses on transportation can be as much as N15,000. Medical care in Abuja is also higher, with private healthcare being the norm.
It is critical for ex-pats and travellers to have adequate insurance coverage to pay for any medical expenses.
Despite the high expenses, the city offers many advantages and activities for its inhabitants.
However, it is important for individuals and families to carefully consider their budget and expenses before deciding to live in Abuja.
Types of Housing You Can Rent In Abuja
With the city's diverse population, many housing options are available, from high-end apartments to affordable single-family homes.
Explore the different housing types available in Abuja, and you will find the perfect place to call home!
Bungalow
A bungalow is a single-story house that typically features a simple design and a small footprint. These houses are popular in Abuja for their affordability and ease of maintenance.
Flats
An apartment building is a multi-unit residential building with multiple separate homes stacked on top and next to each other, each unit acting as its dwelling.
They offer less privacy than other housing types but have access to shared common areas like green spaces and rooftops.
They are becoming increasingly popular in Nigeria due to the population becoming more urban and the cost-effectiveness of building vertically.
Penthouse
Penthouses are spacious luxury units on the top floor of a building. They are great for singles, couples, and families with kids.
One thing that makes penthouses desirable is the unique view of the surrounding city they offer. They are often located near luxury shopping, dining, and entertainment areas.
Semi-detached houses
Semi-detached houses are single-family homes that share one wall with the neighbouring house, differentiating them from detached houses with no shared walls and terraced houses which share walls on both sides.
They can be single or multi-story, and building costs are typically lower than a fully detached house, offering more space for the same or less money. Some modern designs in Abuja are very pleasing.
Detached houses
Detached houses are popular in Nigeria, particularly in the affluent areas of major cities like Lagos, Abuja, and Kano.
They are affiliated with the wealthy and feature great architecture, luxurious amenities, and privacy. Often you will find detached houses with private gates leading to a private compound, making them ideal for people who value privacy and have larger families.
Mansion
A mansion is a large, luxurious house with impressive architecture. Owning a mansion speaks a lot about you and your family; one thing that always comes out is that you are wealthy and well-established.
Mansions have many rooms and large grounds and may include features such as a swimming pool, tennis court, and stables.
Terraced houses
A terraced house is a type of residential building that form a part of a row of identical houses, sharing walls with the adjacent houses.
Typically, such houses have a small outdoor area in the front and back. In many cases, terraced houses are found in medium-density areas in Abuja.
Duplex
A duplex in Nigeria is a house that has two units on different floors, and each floor acts as a separate house for different tenants.
These houses are a popular choice for groups of friends who want to live together in terms of location but still be in separate spaces.
Factors Affecting House Rent Prices In Abuja
Renting a home in the city can be daunting, as the prices vary greatly depending on several factors.
To make an informed decision when searching for a place to rent, it's important to understand the factors that affect house rent prices in Abuja.
By understanding these factors, you can better navigate the housing market and find a place that fits your budget and needs.
Location
Properties in the city centre or popular neighbourhoods are more expensive than those outside the city.
And the reason for this is quite straightforward, the closer you are to town, the easier it is for you to access the many services offered in the city.
Size and amenities
The size and amenities of a house also play a significant role in determining its rent price. Larger houses with more bedrooms and bathrooms will be more expensive than smaller ones.
Properties with amenities such as a pool, garden, or garage will also command higher rent prices simply because of the value they offer.
Age of the property
Generally, you should expect newer properties to have higher prices than older properties because they may have more modern amenities and be in better condition.
However, older properties may have more character and charm, making them more desirable to some renters, especially the old-school type.
Additionally, the age of a property can also affect its maintenance costs, with older properties requiring more repairs and maintenance than newer properties. This can also impact the rent, with landlords charging higher rents to cover these costs.
Market conditions
The overall state of the housing market in an area determines the rental prices. During high demand, rent prices may increase, while rent prices may decrease during low demand. In other words, rent prices also abide by the law of demand and supply.
Security
Security is very important, and many folks always want to know how safe they are before renting in an area.
Areas with lower crime rates and better overall security will always have higher rental prices, as they are considered more desirable places to live. Conversely, areas with higher crime rates often have lower rental prices.
Additionally, properties with better security features, such as gated communities or buildings with security personnel, will typically have higher rental prices than those without such features.
Remember that the highest form of insecurity in Abuja is robbery, followed by theft; areas with measures to prevent such are highly-priced.
Conclusion
The question of 'how much is house rent in Abuja' is important to those looking to move to the city.
The price of leasing a house in Abuja can differ significantly depending on multiple variables that were already discussed.
Exploring different rental properties and neighbourhoods is crucial before determining where to rent a house in Abuja.
Considering your requirements, budget, and lifestyle, you can constrict your alternatives and find the ideal home to rent at a cost that fits your budget.
2023 Presidency: Using Your Votes to Reconstruct, Reshape Nigeria
By Michael Owhoko, PhD
As Nigerians file out to elect a new president on February 25, it is imperative to remind electorates that a country's future and destiny are shaped by the choice of personality they elect as president. Entrusting a country's leadership and resources to someone with impaired vision and dubious national disposition will be a tragedy.
In context, the Nigerian President is one of the most powerful in the world, given the scope of responsibilities and powers as enshrined in the 1999 Constitution. With 68 items on the exclusive list and mere 12 items on the concurrent list of the constitution, the destiny and future of Nigerians are in the hands of one man – the president.
Since man is a product of his thought process, the president's style of administration will be conditioned by his character. This means that the well-being of citizens, prosperity and wheels of development of Nigeria are contingent upon the demeanour and capacity of the president.
A president with integrity and a clear national vision devoid of materialism and ethnic prejudice can change a country, as we saw in Singapore under Lee Kuan Yew. The choice of Nigerian voters should be premised on this standard. Nigeria cannot afford to entrust its leadership and resources to a colourless personality to determine its destiny.
Nigeria requires a president that is capable of steering the country away from tragedy to optimism. Prosperous nations are not configured from heaven. They are products of the selflessness and commitment of those in leadership. Electing a person without vision, capacity, integrity and empathy as president will amount to sacrificing the collective well-being of the people on the altar of incompetence.
Therefore, as you vote for the president of your choice, let Nigeria's overall national interest guide your decision. Your personal survival depends on it. Do not allow ethnicity, religion, emotions and primordial sentiments to influence your choice. A wrong choice at this critical period of Nigeria's democratic journey will mean further erosion of citizens' dignity, both at home and abroad.
Incompetence, ethnic nationalism, nepotism and greed, as evident in poor management of the economy, insecurity and corruption, are factors that have kept the country prostrate. These elements are responsible for leadership failure, stunted growth, and poverty in the country. It is, therefore, critical to vote for a candidate with the requisite capacity to deliver on the aspirations of Nigerians. Failure to do this will mean no lessons have been learned from the current widespread hardship.
As a voter, ask yourself this honest question. Has your living condition in the last eight years improved or dipped? Without subterfuge, Nigeria has been on a downward swing in all critical facets of socioeconomic space. This is evident in the increasing number of those falling into the poverty bracket, as reflected in the growing penury rate in Nigeria.
The 2022 Multidimensional Poverty Index survey carried out by the National Bureau of Statistics (NBS), together with its partners, captured this vividly.
According to the survey, 63% of persons living within Nigeria (133 million people) are multidimensionally poor, out of which 65% of the poor (86 million people) live in the North, while 35% (nearly 47 million) live in the South.
The poor Nigerians under reference here are not politicians but a majority of the voting public. Unfortunately, the hope that Nigeria will get out of this mess soon was dashed by President Muhammadu Buhari when he asserted that he had done his best for the country, even in the face of a growing debt profile, inflation, unemployment, corruption, insecurity and capital flight. This is the mirror image of the country's leadership capacity.
When this is juxtaposed with the recent report by the Debt Management Office (DMO) on the nation's debt, then Nigeria is in big trouble. The DMO stated in December 2022, the country's public debt had reached N44.6 trillion. When viewed against the backdrop of Nigeria's revenue-to-debt service ratio, which The Economist Intelligence Unit described as the worst in the world, it means that Nigeria is in crisis. With a high debt-service ratio and dwindling revenue, the provision of infrastructure is relegated, compounding the woes of Nigerians.
Voters should, therefore, not repeat the mistake of the past. Those who voted in previous elections based on ethnic and religious lines had no inkling that their fortunes would plummet. Today, many of those voters have been humbled by the poor performance of the economy as depicted by the misery index, particularly inflation which has eaten deep into their pockets. They have become victims of their own decision.
Obviously, the wrong choice of candidates has been unhelpful to the future of this country. Check your conscience and reflect on the number of Nigerians that have lost their lives in the last eight years, either through insecurity or poor management of the economy or suicide.
Also, think about the number of businesses that have closed shop or the growing band of single parenthood resulting from broken marriages. All these have their roots in the poor handling of the nation's economy.
As part of the consequence, there has been a mass exodus from Nigeria. Voters must note that to "japa" or flee abroad is no solution. Of all those leaving or escaping from the country to seek greener pastures overseas, only less than five per cent achieve their aspirations. Over 90 per cent of these Nigerians struggle to make ends meet, regretting the decision to relocate.
On one of my trips to London a few years back, I went to Kaycee's Bar, a popular Nigerian joint in Holloway, where Nigerians hang out and where sometimes, Nigeria's independence celebrations were held. While there, I met two Nigerians at the underground disco section. They begged for money, saying they were trapped and would like to return to Nigeria. I was touched and parted with a few pounds as support. This is just one of the tales and ugly experiences of Nigerians abroad.
Ironically, while the majority of Nigerians are reeling from the excruciating effect of poverty, the president, governors and other elected officials are swimming in affluence with high-quality life made possible by manipulative access to the public treasury, despite managing the economy aground. Politics in Nigeria is the surest way to break out of poverty.
Voters should know that the president and governors do not spend their salaries while in office. Their bills are borne by the government, including feeding at the government's expense. Even members of their extended families are relocated to the Villa or government house to enjoy these privileges. This cannot happen in advanced democracies. Yet, in midst of this, the average Nigerian toil day and night to stay afloat.
At the last World Cup in Qatar, the President of Liberia, George Weah, watched his son, Timothy, play for the United States of America. It is most unlikely a Nigerian President will allow his son to play football games for fear of injuries. He would rather make his son a billionaire through the award of indirect contracts or presidential favours.
The underpinning motive of politicians is not to serve but to acquire the power to accumulate wealth. Without empathy, they multiply poverty through fiscal indiscipline and extravagance while fraudulently feeding fat on the nation's resources. This is why voters must liberate themselves from this hopeless life of poverty and frustration caused by leadership greed and bankruptcy.
With 48 million youths out of a total of 93.5 million eligible voters, coupled with the poor, credible leaders can be elected, but politicians exploit their vulnerability, using ethnicity, religion and handouts as inducements to manipulate them. Voters should be reminded that these office seekers would move on to oil their profligate lifestyles, leaving the electorate to suffer the consequences of their choice.
Nigeria has the resources to pull the country out of poverty, but leaders are indifferent. As long as they can access good healthcare and send their children abroad for quality education, they care less about the masses who are left to contend with low-quality education, poor healthcare system, erratic electricity and bad road network.
If the resources of the country are effectively harnessed and deployed, particularly in a restructured political system which is best suitable for a plural society like Nigeria, the country will quickly recover from current economic woes. But leaders with entrenched interests are opposed to this arrangement, preferring the status quo for selfish reasons.
Voters must therefore rise in unison and vote out ethnic bigots and visionless persons without integrity and capacity as president, failing which, they have no other persons to blame but themselves. February 25, 2023, has provided another opportunity, so be resolute and courageous. Vote conscientiously to reconstruct and reshape Nigeria in order to restore its corroded dignity.
Dr Mike Owhoko is a Lagos-based journalist and author. He can be reached at www.mikeowhoko.com
Latest News on Business Post