CX in 2022: 5 Trends you Need to be Aware of this Year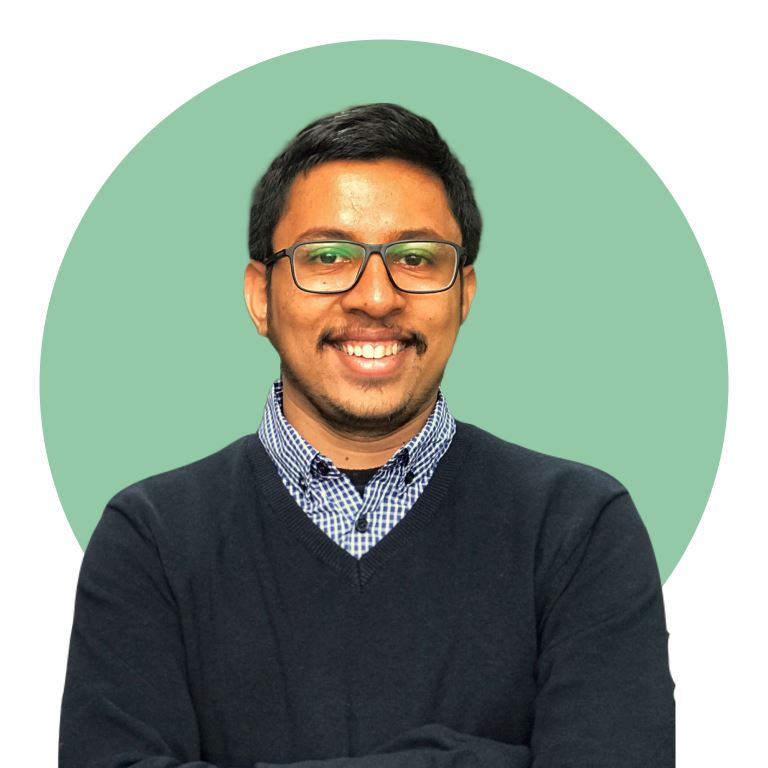 By Prashanth Krishnaswami
It's no secret that customer experience (CX) is a major point of differentiation between organisations. "One in three consumers (32%) say they will walk away from a brand they love after just one bad experience," according to PwC's 2018 consumer intelligence report that surveyed 15,000 people from 12 nations. Besides, the definition of a 'first-class CX' evolves constantly, and organisations need to similarly adapt, tweak and innovate their CX program to match changing needs and preferences.
With that in mind, here are some of the major trends that will define CX in 2022.
Privacy and trust-by-design
With governments around the globe introducing stringent privacy laws, all companies now have a baseline to work from. Nigeria is no exception. On 25th January 2019, the National Data Protection Regulation (NDPR) was issued in accordance with section 6 (a) and (c) of the National Information Technology Development Agency Act 2007 ('NITDA Act') in recognition that a lot of public and private bodies have migrated their respective businesses and information systems online. But simply meeting those basic requirements won't be enough for customers who are increasingly concerned about how their personal data is used and stored.
Organisations shouldn't just view customer privacy as a legal imperative, but also as an ethical priority. That means adopting a privacy-first approach for their business operations including product management, supply chain networks, software partner choices, CX programs, and workplace culture. Customers will switch to brands that offer more privacy and take data security extra seriously. They would even pay a premium for offerings from such brands. This is already starting to be true and will only get stronger as a trend.
Additionally, customers will be increasingly drawn to brands that demonstrate trustworthiness through a focus on inclusive and sustainable growth, responsible sourcing practices, thoughtful waste management, and fair wages, among other things.
Self-service becomes increasingly critical
Today's customer prefers to be in control of their interactions with companies. Whether it's billing, commerce, or account management, customers would rather handle it themselves than have to deal with a number of people within the organisation. And while self-service has long been in play in the B2C space, it's growing in importance in the B2B segments too.
It's also important for organisations to think about how they deliver self-service functions. Zero UI, for instance, is gaining popularity. Organisations need to understand invisible user interfaces that are activated by voice, gestures, and movements. While these technologies may not be as prevalent in Nigeria as they are in more developed markets, it's still important that organisations work on them now and not risk getting left behind.
Unified technology platforms come to the fore
Creating seamless customer experiences depends to a huge extent on how well your internal functions and teams can converge and collaborate during every customer touch-point. That internal collaboration can be made a great deal smoother through the use of unified CX technology platforms that blend organisational functions and show the entirety of each customer's story.
Unified platforms help your organisation avoid wasting time trying to integrate disparate pieces of software and instead bring together data from across the organisation for various needs such as cross-referencing customer context, performing automation, and coaching employees.
Reliability matters
With so many areas of everyday Nigerian life plagued by unreliability, customers are desperate for reliable experiences. In fact, consistently good experiences will probably win you more favour than the odd exceptional experience. That's not to say organisations shouldn't try out fancy ideas and experiences from time to time. But they should only do so if they have the basics firmly in place. A birthday gift from a bank is meaningless if you can't move your money around when you direly need to.
Personalisation will pay off
While there was a time when simply including a customer's name on a piece of communication counted as personalisation, that's no longer the case. Today, personalisation is about reaching customers with the right message on the right platform at the right time. Of course, achieving that level of personalisation requires data. That means organisations have to balance the use of personalisation with the responsibility of upholding customer privacy. For brands with an international presence especially, this means having a firm grasp of the technological and regulatory environments they operate in.
As these trends may indicate, CX leaders and program managers have a tricky year ahead, with both technology and customer expectations evolving alongside the pandemic itself. The best attitude to have is a mix of flexibility and pragmatism.
Prashanth Krishnaswami is the Head of CX Market Strategy & Thought Leadership at Zoho Corporation
Redefining the Role of UPU for the Urhobo People
By Michael Owhoko, PhD
The Urhobo is among the first 10 major ethnic groups and the fifth largest in Nigeria, yet, its initial capacity to command considerable influence in the Nigerian polity was weakened by the lack of brotherliness, unity and trust among its people, unarguably, owing to the multiplicity of dialects, as depicted in the 24 kingdoms that make up the nationality.
In an attempt to eliminate this deficit, prevent disunity-induced regression, and raise sustained awareness for unity and trust across the divide, the founding Urhobo leaders came up with a philosophical slogan of Urhobo Ovuovo.
Specifically, the concept of Urhobo Ovuovo was informed by the need to foster unity as a strategy for driving the collective interests and aspirations of the Urhobo people, particularly within the Nigerian space. The concept, which simply means, Urhobo is one, became the major thrust of the Urhobo Progress Union (UPU), formerly Urhobo Brotherly Society at its formation, in 1931.
Its founding leaders recognized clearly from the outset that without unity among a people, unison and progress might be hampered, prompting them to identify and highlight the dangers of disunity to peace, growth and development in pursuit of the Urhobo vision.
On the strength of this, the leadership of UPU led by Chiefs Omorohwovo Okoro, Mukoro Mowoe and Thomas Erukeme made unity a catalyst and driver in their quest for progress in Urhobo land, as aptly captured in the union's motto: Unity is Strength.
This was also reflected in the Aims and Objectives of the union's Constitution, namely: "To foster the spirit of love, mutual understanding and brotherhood among Urhobo people."  Since then, unity has remained one of the guiding principles in the decision-making process at UPU.
All free-born of Urhobo, irrespective of place of birth and location, are automatic members of UPU. Branches of UPU exist in all corners of the globe, particularly in countries with a significant presence of Urhobos. From Europe to the United Kingdom, Australia, and from America to Asia and the Middle East, UPU is active. All positions held by UPU executives are held in trust for all Urhobos.
Thus, it came as a surprise to many sons and daughters of Urhobo ancestry about the alleged decision of the current national executive of UPU led by Chief Moses Taiga to endorse a particular candidate for the 2023 governorship election in Delta State. Regrettably, up till this moment, the executive is yet to deny the allegation. However, since silence means consent, it is assumed to be true, at least, for now.
By this position, the leadership of UPU is unwittingly laying a foundation for potential cracks in the body of the oldest socio-cultural organization in Nigeria. The endorsement negates and runs contrary to the vision of the founding fathers, as it is not only a recipe for disunity in Urhobo land but capable of encouraging the emergence of parallel bodies or equivalent associations.
The UPU could be likened to a father with members as children. Like children in a family, it is absurd for a father to overtly demonstrate preference or declare support or identify or show love for one over the others. This can permanently put a division in such a family.
Since all gubernatorial contenders in the 2023 general election in Delta State are of Urhobo descent, it was needless for the UPU to have expressed a preference for one candidate over the others, more so, when the outcome will ultimately produce an Urhobo son as a winner. Therefore, in line with the spirit of unity and progress for the Urhobo nation, UPU should have invited all candidates for a counselling meeting premised on peaceful electioneering conduct devoid of violence.
If it was a contest involving Urhobo sons and other ethnic groups, then UPU was obligatory to back its own, as demonstrated by the support given to Chief Daniel Okumagba when he contested as the governorship candidate of the National Party of Nigeria (NPN) in 1979. UPU also extended similar backing to Chief Felix Ibru when he ran for the same office under the Social Democratic Party (SDP) in 1993.
It is, therefore, imperative for the national executives of the union to strive at all times not to deviate from the objective of UPU, but focus on issues that can deepen unity and progress in Urhobo land, particularly within the context of emerging challenges.
It must draw from the experience of the founding fathers, who at the time, were confronted with daunting challenges, but overcame them through sheer vision and action plans as they did with the establishment of Urhobo College in 1948 when UPU identified education as a major tool for boosting opportunities and aspirations. This also led to the sponsorship of Messrs Gabriel Ejaife and Ezekiel Igho to universities abroad during the intervening period.
Besides, Urhobo territories straddling other ethnic neighbours that were facing expropriation threats were all reclaimed and regrouped within Urhobo geographical boundaries. Some of these cases involved litigation and these were won and recovered with the support of UPU. There was no true son and daughter of Urhobo who was not proud of these accomplished milestones then.
Even the translation of the Holy Bible into the Urhobo language was part of efforts to advance and strengthen Urhobo unity, which became a source of pride, as it went a long way in defining the Urhobo personality.
The Urhobo nation cannot be insulated from current dynamics and challenges in Nigeria.  UPU must therefore be proactive and respond to these vulnerabilities, particularly those that can potentially hinder development in Urhobo land.
Insecurity is currently a threat.  Fulani herdsmen have become a menace in Urhobo forests and savannas, stalling farming business and creating fear across the land through criminal activities. This is also responsible for the reluctance of Urhobos to come home to invest.  While efforts by UPU in this regard must be acknowledged, it should take further steps through concrete action plans to nip this criminality in the bud.  Urhobo Security Network (USN) and other surveillance groups should be strengthened and equipped to provide intelligence and sundry activities.
Urhobo wealth is outside Urhobo land, partly because of deve (development fees).  UPU should discourage youth from harassing and collecting these levies from potential investors and developers. Monarchs collaborating with youth in this shameful act should be sanctioned. If five per cent of Urhobo wealth can be attracted home for investment, jobs will be available for youth.
Also, UPU should constitute Economic Advisory Council to hold Urhobo Economic Summit annually aimed at identifying opportunities that will promote empowerment and stimulate development in Urhobo land.
The future is science and technology.  While the proposed Mukoro Mowoe University is commendable, it should be STEM-based (Science, Technology, Engineering and Mathematics).  Currently, there is under-admission of Urhobo sons and daughters to Petroleum Training Institute (PTI) and Federal University of Petroleum Resources (FUPRE).  UPU should sensitize and encourage all secondary schools in Urhobo land to predominantly pattern their syllabus after science to enable them to take advantage of these opportunities.
Also, there is a dearth of qualified artisans in Urhobo land.  UPU should establish technical schools similar to the former Sapele Technical College or Atamakolomi Trade School, where Urhobo youth can acquire vocational skills in carpentry, electricals, automobile engineering, welding, bricklaying, tiling, painting, tailoring, and other artistry works.
Of note is the Urhobo Historical Society (UHS) which was set up to study, research and document Urhobo history and culture, just as the Urhobo Studies Association (USA) was established to promote scholarships pertaining to Urhobo language, literature and culture.  UPU should support these institutions, particularly the USA to drive the study of Urhobo language and literature in universities up to the doctorate level.
Urhobo and her immediate neighbours have common socio-economic challenges and aspirations but are unable to work in unison for this purpose due to the trust gap engendered by domination fear.  This was one of the reasons the Itsekiri opposed the creation of Delta State from the old Delta Province with Warri as capital.  Rather than demonstrate leadership morality, Ibrahim Babangida took advantage of the confusion to appease his wife and in-laws, obviously due to oil benefits, by merging the Anioma region, which was hitherto under Benin Province, with Delta Province, and also made Asaba, an obviously unsuitable location, as capital.  The Anioma region should have rightly been made part of Edo State, not Delta.  UPU should therefore build bridges across its immediate neighbours to restore confidence.
It is therefore imperative that the current roles of UPU should be redefined within these contexts, to reposition Urhobo for the emerging challenges of this 21st century.
Dr Mike Owhoko, Lagos-based journalist and author, can be reached at www.mikeowhoko.com.
Ajaja: Good Governance and Development
By Jerome-Mario Chijioke Utomi
In recent times, the debate on the interrelatedness of equity, justice, peace and development is among the most presently discussed topics on the surface of the earth.
The reason for this unending debate stems from the time-honoured belief that without equity and justice, there will be no peace. And without peace, no society, group or nation should contemplate development.
Accordingly, for any programme/action to be typified as development-based/focused, development practitioners believe that such programme progress should entail an all-encompassing improvement, a process that builds on itself and involves both individuals and social change.
It requires growth and structural change, with some measures of distributive equity, modernization in social and cultural attitudes, a degree of political transformation and stability, an improvement in health and education so that population growth stabilizes, and an increase in urban living and employment.
As background to this piece, it is public knowledge that throughout the early decades, the world paid little attention to what constitutes sustainable development. Such conversation, however, gained global prominence via the United Nations (UN)'s introduction, adoption and pursuit of the Millennium Development Goals (MDGs), which lasted between the year 2000 and 2015 and was among other intentions aimed at eradicating extreme poverty and hunger as well as achieve universal primary education, promote gender equality, reduce child mortality, improve maternal health among others.
Without going into specific concepts or approaches contained in the performance index of the programme, it is evident that the majority of the countries, including Nigeria performed below average.
It was this reality and other related concerns that conjoined to bring about the 2030 sustainable agenda, a UN initiative and successor programme to the MDGs, with a collection of 17 global goals formulated among other aims to promote and cater for people, peace, planet, and poverty and has at its centre, partnership and collaboration, ecosystem thinking, co-creation and alignment of various intervention efforts by the public and private sectors and civil society.
Certainly, Nigeria is plagued with development challenges such as widespread poverty, insecurity, corruption, gross injustice and ethnic politics and is in dire need of attention from interventionist organizations (private and civil society organizations) as demanded by the agenda.
However, in view of this legion of challenges bedevilling the nation, the question may be asked: why is this piece fixated with discussing a topic Ajaja: Good Governance and Development? Why is it concerned with a personality, in the person of Smart Madu Ajaja, a registered nurse, entrepreneur, writer, public speaker, political commentator, Rasta, broadcaster, and a human and environmental rights activist with a deep interest in and passion for socioeconomic, civil, and criminal and environmental justice? Why is it coming at this critical time when Nigeria as a country is going through the pangs of insecurity in addition to the aforementioned developmental challenges in the country? And in the period when the nation recently slipped into its worst economic decline in almost four decades? Why is it not centred on calling interventionists and development-focused organizations to rescue Nigeria?
Essentially, aside from running an organization code-named Open Nigeria, a group strictly about Nigeria, not about north or south or about Christians and Muslims, and focuses on equity, justice, peace and development, one possible explanation for the above questions is that this author has realized with satisfaction that Smart Ajaja, going by his actions and inactions not only represent different things to different people, rather, his socio-political ideology if adopted, and applied to Nigeria's nagging challenges, will act as a formidable tool for achieving Nigeria of our dream anchored on good governance and development.
Take, as an illustration, to some, he is a fearless, hyper-patriotic, courageous, passionate and uncompromising no-nonsense personality and social crusader whose strong voice has continually echoed and re-echoed over the years in matters of socioeconomic justice, good political representation, accountable leadership and politics generally in Nigeria and beyond. To others, he embodies (and rightly so) the quintessential gentleman:  humble, respectful, sympathetic, empathetic, generous and above all, a man with love for all mankind regardless of tribe or creed, a man who also has the fear of God eternally engraved in a large warm heart.
Smart Madu Ajaja is indeed all of the above and more and even to any casual watcher or associate. The thing that definitely and usually stands out about him is his seemingly divine inclination and passion for selfless service, compassion for humanity, and peace through justice. This iconic Abavo-Delta State-born US-based Nigerian human and environmental rights activist has demonstrated these strong characters all his life. He is a good governance and development advocate.
An accomplished professional nurse, Smart Ajaja, now an Independent Case Management Consultant with a variety of healthcare providers in Texas has vast experience in general, orthopaedic, industrial, correctional, oncology, paediatric and geriatric nursing with licensure in three countries and has worked in elite hospitals such as the Houston Texas-based MD Anderson Cancer Hospital, and Corporate Healthcare institutions in countries including, Nigeria, South Africa and the United States.
As an inventor, Smart Madu Ajaja designed and deployed an unpatented dynamic immobilizer for the management of Volkmann's Ischemic Contracture, an orthopaedic condition that arises from complicated cases of fractured dislocation of the elbow resulting in reduced blood supply to the muscles needed for flexion and extension of the elbow joint as the head of the Orthopaedic unit at the Bethal Hospital, Bethal in Mpumalanga Province of South Africa.
As an entrepreneur, he is the founder and Managing Director of Allied Vision Group LLC, a company with a speciality in textbook procurement, sales, and distribution within the United States and around the world.
As a writer endowed with analytical thinking and creative writing, Smart Madu Ajaja has authored tons of breath-taking essays and articles on local, state and national issues bordering on leadership, corruption and socioeconomic injustice on Nigeria's mainstream media and on social media, especially on Facebook, bringing to the attention of his global audience credible information on the challenges of corruption in Nigeria and how it has negatively impacted the people's lives and their mindsets and also proffering solutions on the ways out of it and how to create access to opportunities for all so there will no longer be the need for the people to be struggling in the midst of Nigeria's plenty.
As a philanthropist, Smart Madu Ajaja co-founded the Austin And Grace Foundation as a platform to provide assistance through scholarships to indigent students of all socioeconomic stratifications in Nigeria in his effort to inspire the energy to defeat ignorance through literacy from which many unannounced Nigerians have benefited to date.
As a broadcaster, Smart Madu Ajaja anchors two radio shows including Nigeria Now and Nurses Arise on Nightingale Radio Worldwide broadcasting Live @8pm and 7 am respectively on Saturdays and Mondays.
He is also a founding member and leader at Anioma Voice Worldwide Foundation (inc), a non-partisan Delta North Socio-cultural organization where he also has been deploying his resources and funds in concert with others for the group's charitable and empowerment efforts for all Anioma people.
Smart Ajaja, a rare gem, is a blend of charisma, doggedness, courage, honesty, kindness, compassion, transparency, accountability, simplicity, humility, sensitivity, sensibility, responsibility and incredible intelligence that we cannot afford to ignore without tapping into the eminent qualities he possesses especially at this difficult time of our nation's history.
His quest for selfless service to Nigeria inspired him to a novel and stellar issue-driven senatorial race in the 2019 election to represent Delta North senatorial District at the Senate of the Federal Republic of Nigeria on the platform of the African Action Congress (AAC), now and the fastest-growing political party in Nigeria.
Smart Madu Ajaja, ever-restless and not satisfied with the way Nigeria and Nigerians are locked down with no access to opportunities, invented a novel common sense all-encompassing politico-philosophical ideology that he code-named Open Nigeria, which he believes would unlock the potentials of Nigeria for all Nigerians and put the country on the path to genuine nationhood and greatness.
Utomi Jerome-Mario is the Programme Coordinator (Media and Policy), Social and Economic Justice Advocacy (SEJA), Lagos. He can be reached via jeromeutomi@yahoo.com/08032725374
How to Sell to a Logical Customer
By Emmanuel Otori
The assumption of business owners is to provide solutions that meet the needs of their customers and as a result, raise the quality of life of these customers as they use these products.
Customers have had a bad experience when a product that was promoted to meet certain needs does not and leads to customers who become very logical before making a purchase, as they want to be very sure what they are buying has the ability to deliver on its promise and won't require a second or third purchase of another product to provide the needed benefit.
Here are steps to persuade a logical customer.
Mention customers like them that have been served
Customers belong to a certain class and are related whether by age, social status, work environment, exposure, place of residence and many more. The reason for mentioning persons who have purchased these products is to convince them of their security of letting go of their money, mentioning names of persons could also be perceived as one way, it then becomes necessary to collect testimonials of people who have used such products and can talk of the particular benefit that has helped them derive satisfaction.
Logical customers belong to the bracket of those who have the money to spend but want to be assured of what they are going into. Their network is also robust that when they make referrals, their circle of friends could even become a customer segment that would have a continuous demand for the products you sell.
It is advisable to collect testimonials for display on your website or social media channels. The content could be in the form of text that has a picture of the customer. The thing about video is that it is visual and builds trust almost immediately when we watch the body language of those being presented for use; these clips can go from 30 seconds to 1 minute.
Strings of Conversation
Customers usually ask for procedures for using a product when they are unsure. Take advantage of this conversation and provide them with the necessary information needed. Ensure you always keep records of conversations, whether calls or text messages, not just for monitoring and improvement but to be used for the purpose of reaching our customer who is unsure of whether to spend their money on our product or not.
Great customers when they get the benefit they had envisaged would always give feedback in the form of "thank you". You can display these strings of conversations from when they needed help to when the issue was resolved, and this proves that you are trustworthy.
Offer a discount that they are willing to pay
Customers have been ripped off their hard-earned monies and would only part with something that they are willing to lose and not care about. Our goal here is a long-term and overall change of perspective of the customer. So, we drop the short-term profitability thinking and move into the arena of securing these customers by altering their belief system. The truth of the matter is we are a stranger to them and they have no reason to trust us, just like those they purchased from in the past. Now is our chance to change that narrative and offer them something worth more than they are willing to pay; it could be from a 30%-50% discount or even free if it is not a high-priced item.
Offer them complimentary services for free
Customers have additional needs apart from what they intend to purchase and they usually let go of the second alternative, which the business might be offering. Aside from the discount given, they can be offered these complimentary services for free. But this is not to make the overall process sink into desperation, it can be in the form of a promise that attaches a comeback after the product has been used, that they get the complimentary service, when they make a second purchase as they must have experienced satisfaction from the use of the product.
We should bear in mind that the goal is to win the customer. However, customers have the ability to make a choice of whether to come back or not, and our goal is to continue to be in business for a customer whether they are logical or not and serve them as individuals and not as a group.
Latest News on Business Post