During High Inflation, Great Customer Experience Isn't Just A Competitive Differentiator—It's A Matter Of Survival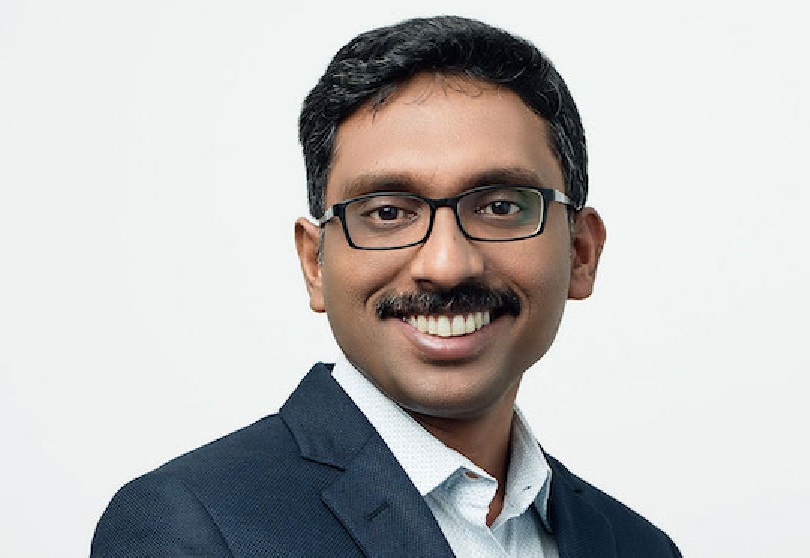 By Hyther Nizam
Inflation is on almost everyone's mind right now. Around the globe, the supply chain issues caused by the COVID-19 pandemic have been compounded by the war in Ukraine and tight labour markets in some countries. Nigeria is no exception. In September, the country's inflation rate hit a 17-year high, accelerating for the eighth straight month to 20.77% from 20.52% in the prior month.
Both businesses and their customers are being adversely affected by this inflation. Businesses have been compelled to raise the price of products and services as operating expenses have increased. But they do so at the risk of revenue as clients either forego a purchase or opt for a less expensive alternative.
For businesses to survive in this environment, offering a great customer experience (CX) could be the difference between losing revenue and retaining a client. In fact, research shows that as inflation rises, companies can expect to see inflated demand for great customer experiences. So, far from cutting back on investments in customer experience to reduce price increases, companies should ensure that it remains a major focus.
CX goes beyond being just a competitive advantage 
Research by Gartner (2021) shows that 89% of companies compete primarily on customer experience. That is considerably higher than the two-thirds which did so in 2018. Also, as many as 80% of customers will switch brands after a negative experience.
That means, in a world that provides customers limitless options even amidst high inflation, the experience an organisation provides has to be exceptional to not just earn customer loyalty but also to elevate the perceived brand value. This will help brands retain customers even when they increase the price of their product or service.
What makes for an exceptional CX? 
Customer experience extends beyond browsing a website and then paying for goods or services. It encompasses the totality of their experience with a company, from marketing to the purchase process, billing, and after-sales service. A good CX tool will ensure that these experiences are personalised, meaningful, timely, and engaging. Most importantly, it will ensure consistency by providing different customer-facing teams with contextual information that will help them engage with the customers in a meaningful way.
Organisations need to break down silos and ensure that different departments have visibility into various customer-facing initiatives. For example, if the social media marketing team is promoting a holiday sale campaign, there is a good chance that customers may be adding items to their cart and waiting for the sale day to make the purchase. This would increase the cart abandonment rate, and the relevant teams should have that information, which can be achieved through a unified marketing platform. Similarly, having an insight into which customers have open support tickets or pending payments will enable salespeople to narrow the list of clients they want to upsell.
As we gear up for testing times, the cost of customer acquisition is likely to shoot up even as more and more customers rely on brands they trust. Businesses need to turn their focus on customer retention by providing exceptional CX on all touchpoints. One key aspect that businesses should consider is to understand that the way to provide great CX is through great EX (employee experience). They should ensure that the customer-facing teams are equipped with a robust software platform that is unified and powered by AI so that employees can do their job more efficiently.
Hyther Nizam is the President for MEA at Zoho Corporation
2023: SSENA And Atiku/Okowa's Endorsement
By Jerome-Mario Chijioke Utomi
The venue of the event was lavishly decorated with different cultural regalia to impress, and it did impress. The event, which commenced at about 11 am at a location in Warri, Delta State, saw all present culturally kitted in their numbers, men and women alike. They sat in such a manner that the gathering could be mistaken for a celebration of cultural fiesta. They wore ample smiles and listened to the various speakers with disciplined attention but said little, even as the banter was exchanged at intervals.
Interestingly, the gathering was by no means a cultural fiesta but a meeting of the members of the South-South Ethnic Nationalities Assembly (SSENA), which comprises various regional groups, community leaders, activists, traditional titleholders, stakeholders, religious leaders, captains of industries, students, and think tanks from across the South-south geopolitical zone of Nigeria.
They gathered for a world press conference to, among others, endorse Atiku Abubakar and Ifeanyi Okowa for President and Vice President of the Federal Republic of Nigeria and the Peoples Democratic Party (PDP) as their vehicle for achieving this objective.
Of all that I heard/observed, two need to be highlighted. First and very fundamental, the gathering acknowledged what has been on the mind of Nigerians: politics is about personal interest.
The second and very strategic is that the virtues and attributes of members all through the world press conference essentially suggest that the forthcoming February 25 and March 11, 2023, general elections in the country may be greeted with an ideological shift.
It was observed that Nigerians might be excused to cast their votes not based on pecuniary consideration or gains arising from a candidate's deep pocket.
Rather, it will be largely a function of interest anchored on past records of performance (scorecards/political history and antecedents) of the political parties and that of their members angling for elective positions on the platform of the party.
There are many facts to back the above assertion.
First, while addressing the press on the kernel of the meeting, the National Coordinator of SSENA, Chief Favour Izoukumor, stated that with the 2023 general elections just weeks away, the peculiar challenges and the interest of the region is once again on the front burner, and there is a need to make a critical appraisal of the political parties, candidates, their manifestos, antecedents, leadership, and track records, as it affects the growth and development of South-South region over the past 62 years since independence.
To further establish insight on what informed the choice of Atiku/Okowa as candidates and PDP as a party, Izoukumor explained that the federal government under the PDP led by President Olusegun Obasanjo, a former military Head of State, through to President Umaru Musa Yar'Adua and Goodluck Ebele Jonathan, provided extensive support to the South-South geo-political zone.
Presenting the scorecards of these past administrations and how the people of the South-South region benefited, Izoukumor pointed out that it was under the leadership of these great men (Obasanjo, Yar'Adua, and Jonathan) that the Niger Delta Development Commission (NDDC) was created, 13% derivation fund was allocated to the oil-producing Niger Delta states, the Presidential Amnesty Program, the Niger Delta Ministry, the Nigerian Maritime University of Okerenkoko, the Federal Petroleum University, Effurun-Warri, the Federal University of Otuoke and many others were created.
These institutions and their policies were geared toward the development of the region. It is fair to say that the current peace and tranquillity in the Niger Delta is the product of the then-PDP-led federal government.
While the visitors, made up of journalists and other members of specialized groups, were trying to internalize, as well as compare notes as it affects the above claims, SSENA Coordinator again dished another set of reasons as to why the group is rooting for PDP as a party and Atiku/Okowa as their President and Vice Presidential candidates respectively.
He captures it this way; under the glaring performance of the then-PDP-led government, Nigeria regained its rightful place in the comity of nations as a leader of the African continent. The Universal Basic Education Programme (UBE) was established. PDP brought about astronomical growth of the Nigerian economy, with a 100% GDP growth from 3% to 6%; resuscitation of the national fertiliser companies in Kaduna and Onne (Rivers) as well as grew the excess crude oil account from a paltry sum of $2bn to $43bn, while managing to forge an $18bn debt relief deal with major creditor nations and groups, including the Paris Club.
The group furnished the media present with some examples. It reads; worthy of note is how the PDP considered the South-south region in the equation of Nigeria politics by making a minority ethnic nationality, Dr Goodluck Ebele Jonathan, a Vice-President and subsequently President of Nigeria. It was the highest political office attained by a minority from the South-South and went ahead to make him the President of the Federal Republic of Nigeria. Under Jonathan's formidable economic team, Nigeria's economy was rebased for the first time in a decade, leading to the country's emergence as the largest economy in the continent after overtaking South Africa.
SSENA boasted that even as the nation braces up for the 2023 general election, the PDP has again demonstrated its 'organicness' and love for minority groups by picking Ifeanyi Okowa from Delta State as the Vice-Presidential candidate.
Okowa, according to SSENA, symbolizes a bridge between the South-South and South-East. His adoption by the party was borne out of his sterling performance as a governor of Delta State. His giant strides are evident across the land and are visible to the blind and audible to the deaf. His landmark achievements in Delta State are evident, particularly in riverine communities, where his carefully thought-out programs and policies have created wealth for Deltans.
Still, on why they have thrown their weight behind PDP, the Group again fired; The PDP is known for talent hunting, and they have done it again by picking Okowa in this coming election. Presently, we believe this is the best for the South-South. There is no major political party other than the PDP and its candidate, Atiku Abubakar, that has shown interest in the S/S and the Nigerian people, and with his charisma and willpower to pull Nigeria out of the quagmire of hopelessness and to rescue it for a better and greater nation.
Advancing other reasons that are Atiku-specific, SSENA said; It is pertinent to recall that under the PDP government (1999 – 2007), during which Atiku Abubakar served as Vice President and also as Chairman of the National Economic Council (NEC) (from 1999-2011), Nigeria recorded the highest economic growth in history. In 2002, Nigeria recorded the highest GDP growth rate of 15.33%.
The PDP government initiated the fight against corruption through the establishment of anti-corruption agencies such as the EFCC and the ICPC. Under the PDP, Nigeria witnessed private-sector telecommunications, banking, and pension administration reforms. The PDP-led government paid off the foreign debts inherited by the civilian government.
The chronicles of PDP achievements over those years cannot be written without His Excellency Atiku Abubakar getting a prominent mention, both for his tireless effort as a backbone of the reforms and as chairman of the National Economic Council (NEC).
The Group insisted that Atiku Abubakar's wealth of experience in private and public sectors gives him an edge over all rival candidates in the 2023 elections. They stressed that he had created thousands of direct and indirect jobs for Nigerians in his home state of Adamawa and other parts of the country, noting that Atiku has already pledged a whopping sum of $10 billion to small and medium-sized businesses to create jobs that will solve the unemployment crisis we face if elected president.
"He, Atiku again, promised to restructure Nigeria if elected president. We must recall that the critical demands of the people of the Niger Delta over the decades of marginalization have been restructuring and resource control, as were the cases during both CONFABs convened by former Presidents Obasanjo and Jonathan. One of the demands of the people of the Niger Delta presented to the Nigerian government was to restructure Nigeria so that the people of the Niger Delta would benefit from their God-given natural resources. We are aware that of all the candidates and political parties, only PDP's Atiku has categorically promised Nigerians restructuring and resource control. We believe this will bring peace and transform the Nigerian economy, as it would galvanize all regions to explore their options and available resources for growth and better citizens' lives. For the aforementioned reasons, we, the South-South Ethnic Nationalities Assembly, hereby endorse Atiku/Okowa PDP 2023 presidential ticket to rescue Nigeria.
To conclude, the organizers argued that their present action has a place in Nigerian political history; We looked at some of the defunct regional political party's vis-a-vis NCNC and NPC, led by Nnamdi Azikiwe, Sir Abubakar Tafawa Balewa and Alhaji Ahmadu Bello respectively, whose programs, economic and administrative policies favoured the minorities of Edo and Delta provinces (Defunct Midwest region and later Bendel State) and by extension the whole Niger Delta region. We recall that the first Prime Minister of Nigeria, Sir Abubakar Tafawa Balewa, saw the creation of the Mid-West region and, subsequently, the mid-West state, despite the resentment of some members of the political class during that time.
In a similar vein in the 4th Republic, the federal government under the PDP provided extensive support to the South-South geo-political zone, he concluded.
As the author, I have nothing to add!
Utomi Jerome-Mario is the Programme Coordinator (Media and Policy) at the Social and Economic Justice Advocacy (SEJA), Lagos. He can be reached via jeromeutomi@yahoo.com/08032725374
February Elections: Nigerians Just Dey Play…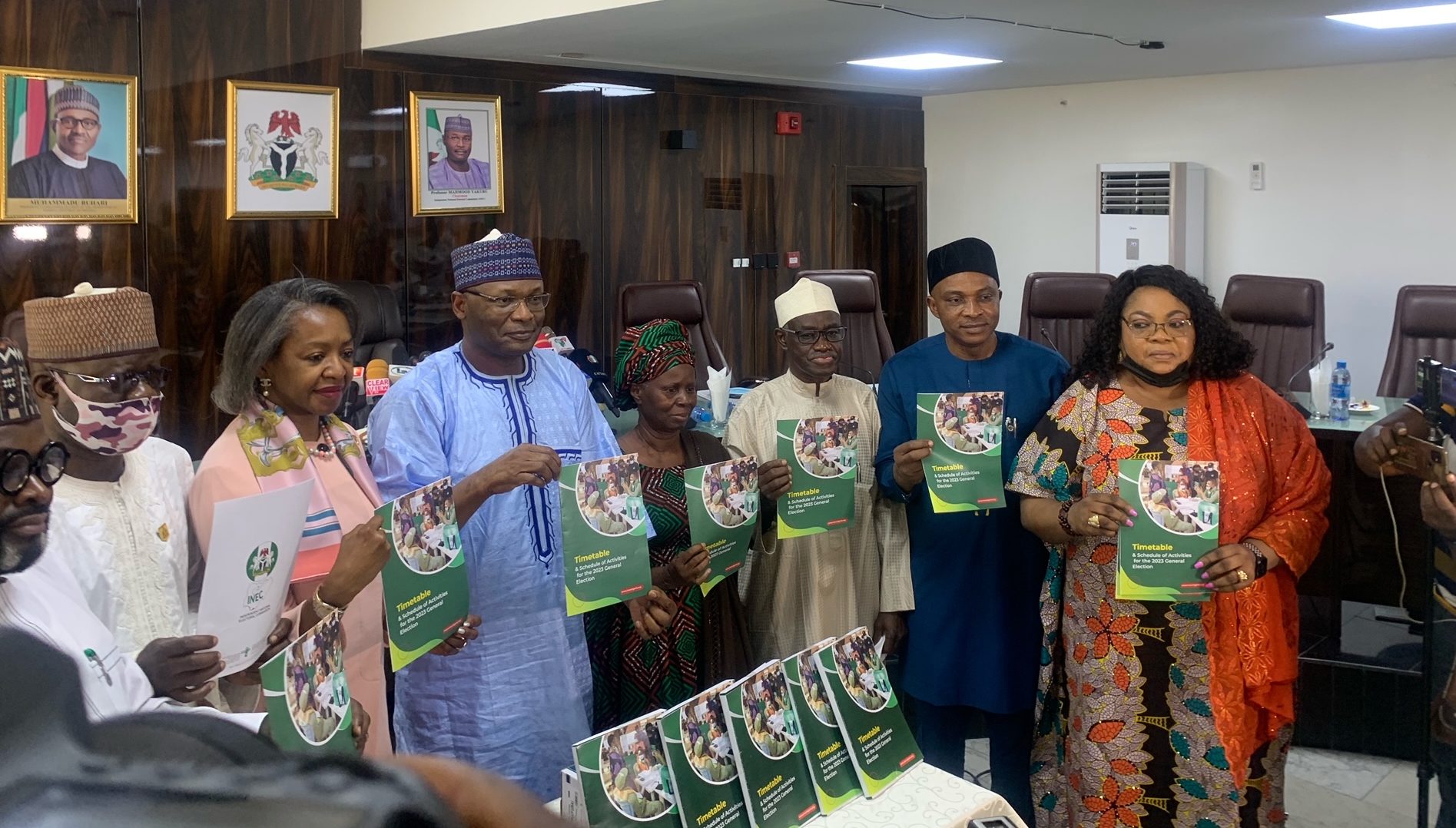 By Prince Charles Dickson PhD
('A person is dead, but their spirit lives; if you poke the iris of their eye, they still come alive')
Democracy has a dream-like character. It sweeps into the world, carried forward by an immense desire by humans to overcome the barriers of indignity and social suffering. When confronted by hunger or the death of their children, earlier communities might have reflexively blamed nature or divinity, and indeed those explanations remain with us today. But the ability of human beings to generate massive surpluses through social production, alongside the cruelty of the capitalist class to deny the vast majority of humankind access to that surplus, generates new kinds of ideas and new frustrations. This frustration, spurred by the awareness of plenty amidst a reality of deprivation, is the source of many movements for democracy.
Habits of colonial thought mislead many to assume that democracy originated in Europe, either in ancient Greece (which gives us the word 'democracy' from demos, 'the people', and kratos, 'rule') or through the emergence of a rights tradition, from the English Petition of Right in 1628 to the French Declaration of the Rights of Man and of the Citizen in 1789. But this is partly a retrospective fantasy of colonial Europe, which appropriated ancient Greece for itself, ignoring its strong connections to North Africa and the Middle East, and used its power to inflict intellectual inferiority on large parts of the world. In doing so, colonial Europe denied these important contributions to the history of democratic change. People's often forgotten struggles to establish basic dignity against despicable hierarchies are as much the authors of democracy as those who preserved their aspirations in written texts still celebrated in our time.
The large mass demonstrations that laid at the heart of these struggles were built up through a range of political forces, including trade unions – a side of history that is often ignored.
In much of the world (as in Brazil, the Philippines, and South Africa), it was trade unions that fired the early shot against barbarism. The cry in the Philippines 'Tama Na! Sobra Na! Welga Na!' ('We've had enough! Things have gone too far! It's time to strike!') moved from La Tondeña distillery workers in 1975 to protests in the streets against Ferdinand Marcos' dictatorship, eventually culminating in the People Power Revolution of 1986.
In Brazil, industrial workers paralysed the country through actions in Santo André, São Bernardo do Campo, and São Caetano do Sul (industrial towns in greater São Paulo) from 1978 to 1981, led by Luiz Inácio Lula da Silva (now Brazil's president). These actions inspired the country's workers and peasants, raising their confidence to resist the military junta, which collapsed as a result in 1985.
Fifty years ago, in January 1973, the workers of Durban, South Africa, struck for a pay rise, but also for their dignity. They woke at 3 am on 9 January and marched to a football stadium, where they chanted 'Ufil' umuntu, ufile usadikiza, wamthint' esweni, esweni usadikiza' ('A person is dead, but their spirit lives; if you poke the iris of their eye, they still come alive'). These workers led the way against entrenched forms of domination that not only exploited them, but also oppressed the people as a whole. They stood up against harsh labour conditions and reminded South Africa's apartheid government that they would not sit down again until class lines and colour lines were broken.
The strikes opened a new period of urban militancy that soon moved off the factory floors and into wider society. A year later, Sam Mhlongo, a medical doctor who had been imprisoned on Robben Island as a teenager, observed that 'this strike, although settled, had a detonator effect'. The baton was passed to the children of Soweto in 1976.
The above ranting, for me, captures the frenzy in the lead-up to the Nigerian General Elections next month; whoever it is, one supports amongst the three musketeers; the fact is that not much will change because Nigerians still dey play… The Nigerian worker is at a crossroads, there is a potpourri, people who want to see real change. He is the one that will play a crucial role in the general elections by exercising his right to vote and selecting the candidate who they believe will represent their interests and address the issues affecting their daily life. It is also important for workers to actively participate in election campaigns and advocate for their rights to be recognized and addressed by elected officials.
Sadly, at the other corner, countless corrupt Nigerian workers are engaging in unethical or illegal practices, such as embezzlement, bribery, or nepotism, for personal gain. This behaviour undermines the integrity of the workplace and can harm the reputation of the organization and, in this case (the Nigerian state) and the individual. It can also negatively impact the economy and society as a whole. The government and private sector have a responsibility to take measures to prevent and address corruption among workers.
But we dey play, the POS Operator is charging 2K for 20K if you want the new currency, no matter who wins the next election, we will remain the same because Nigerians contribute to over 50% of their sufferings, like play we fundamentally exploit our crisis against the common man. The #endsars movement looked close, but it lost steam and lacked leadership, and as such, the powers that be had loopholes to exploit and truth be told, we don't seem ready for a movement.
Listening to Hugh Masekela's 'Stimela' ('Coal Train'), the 1974 song of migrant workers travelling on the coal train to work 'deep, deep, deep down in the belly of the earth' to bring up wealth for apartheid capital. I thought of the Durban industrial workers with the sound of Masekela's train whistle in my ear, remembering Mongane Wally Serote's long poem, Third World Express, a tribute to the workers of southern Africa and their struggles to establish a humane society.
– it is that wind
It is that voice buzzing
It is whispering and whistling in the wires
Miles upon miles upon miles
On the wires in the wind
In the subway track
In the rolling road
In the not silent bush
It is the voice of the noise
Here it comes
The Third World Express
They must say, here we go again.
'Here we go again', Serote wrote, as if to say that new contradictions produce new moments for struggle. The end of one crushing order will not herald a new beginning if we are not ready. It was the workers who brought us this democracy, and it will be workers who will fight to establish a deeper democracy yet. Here we go again, if the February elections will change our play mode—Only time will tell.
2023 Elections: How Young People Will Choose Nigeria's Fate
By Tom Gomez
As the February 25 general election approaches, it has been announced that nearly 10 million new voters have been registered, with 84% of them being under the age of 34.
It appears that many young voters are eager to have a say in Nigeria's future as the country struggles with insecurity, high living costs, and increasing poverty.
The chairman of the Independent National Electoral Commission (INEC), Professor Mahmood Yakubu, has said that the 2023 general election is ultimately an election for the young people in Nigeria.
With a large and growing population of young people, Nigeria is one of the world's largest and most dynamic democracies, and its young voters are poised to shape the country's political future in ways that few other groups can.
The INEC has stated that there are currently 93.4 million registered voters in Nigeria, out of which 37 million are young people between the ages of 18 and 34. The most recent data from the INEC suggests that Nigeria's young voters could end up with a large democratic advantage which could give them the final say on the outcome of the election.
Many of Nigeria's young voters feel that they have been robbed of their future due to severe poverty, high unemployment and rising inflation which is limiting the opportunities for young people in Nigeria.
There are several reasons why Nigeria's young voters are likely to have a big impact on the election outcome.
Firstly, they are more likely to vote than older generations as more is at stake for them. According to recent surveys, young people are more politically engaged and more likely to participate in the electoral process. This increased political engagement is driven by a desire for change and a belief that their vote will make a difference, especially considering the plight of socio-economic conditions in Nigeria.
Young voters in Nigeria are more likely to support progressive candidates and policies. They are more likely to support candidates who are committed to addressing issues such as youth unemployment, education, and health care. These are issues that are of critical importance to young people and that have not been adequately addressed by previous governments. As a result, young voters are likely to support candidates who are seen as having the best plans for addressing these issues.
Nigeria's young voters are more likely to be influenced by digital media and social media. In a country where traditional media outlets are often seen as partisan and unreliable, young people are turning to digital platforms to get their news and information.
The impact of the #EndSARS movement against police brutality was a turning point, and social media is actively being used to effect change and hold politicians accountable.
Yet, political campaigns do not appear to be targeted towards this demographic, despite the fact that candidates are more likely to reach young voters through digital channels.
The key contenders for the elections are all over the age of 60 and are largely seen as unappealing, especially to new voters who want to enact real change. Last year, the Nigerian Youth Union (NYU) advised young Nigerians to reject any presidential candidate over the age of 60.
As we enter the final weeks of the presidential candidate's political campaigns, it is imperative that voter mobilisation efforts target Nigeria's young population.
Achieving at least 60% voter turnout is necessary to reverse the trend of declining electoral turnout. Inclusive political participation is fundamental to ensure that the election outcome accurately reflects the will of the people.
A high voter turnout in the next election is vital in order to ensure that Nigeria's democracy remains vibrant, inclusive, and representative of the interests of its citizens.
By turning out in large numbers, Nigerian voters can send a powerful message that they are committed to shaping the future of their country and that they will not be deterred from exercising their democratic rights.
Latest News on Business Post