Nigeria Does Not Have Time But Has Time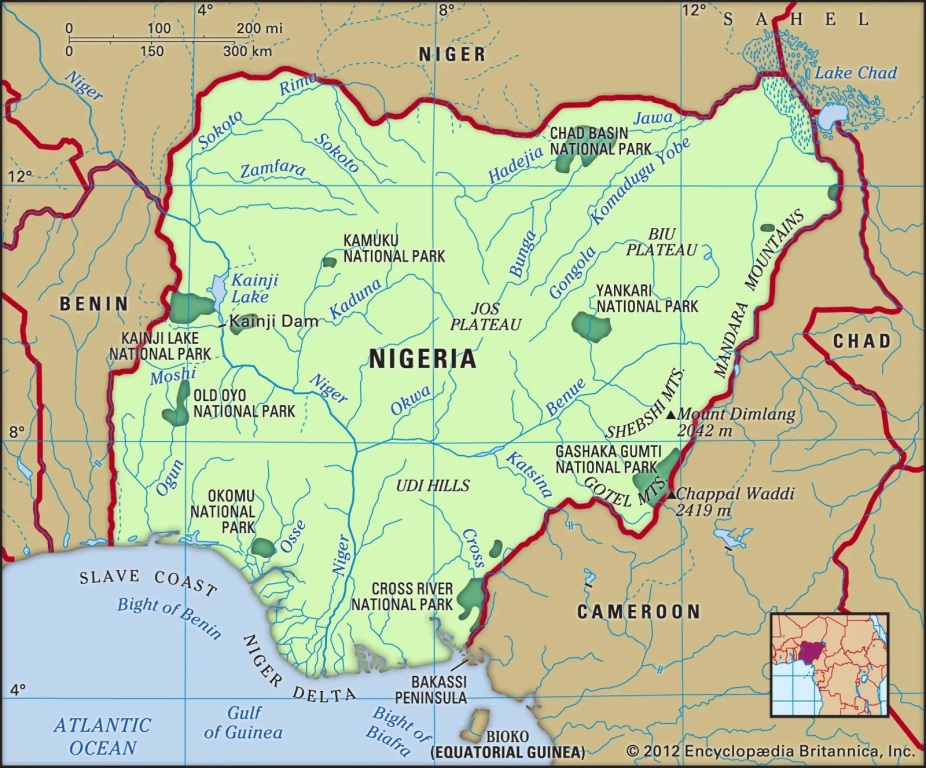 By Prince Charles Dickson PhD
…teach us to number our days, that we may present to You a heart of wisdom— Psalm 90:12
I don't have enough time to live my own life!
I reached this conclusion after trying to follow all the advice given on a morning news show one week in January. It seemed like a smart way to start my day. I figured I'd tune in, get the forecast, learn the headlines, and maybe hear a celebrity interview. I wasn't expecting all the show segments to tell me how to live my life better because it is the beginning of the new year and all those rituals that we often engage in the dance of new beginnings.
Most of these segments offered the promise of deliverance: "Financial Freedom Is Closer than You Think" or "Four Secrets to Better Communication."
Others, I decided, were designed to scare the socks off of me: "Food that you should not eat this year", "Six Health Risks Every Person Faces", or "Thieves You Cannot See — Avoiding Identity Theft."
Motivated by this combination of hope and fear, I compiled a to-do list of ways to improve my life and its management, according to the experts. The more I listened, learned, and listed, the more behind schedule I felt.
The topics on my list ranged from health maintenance to home maintenance to car maintenance. I was informed I need to eat certain foods every day: four veggies, three fruits, two proteins (preferably chicken or fish), and, I think, a partridge in a pear tree. I also need to get enough fibre, calcium, Vitamin D, B, C, and Beta-something-or-other. This is Nigeria, if you have the time, you won't see the fruit, fibre, or veggie, and if you find anything at all, you won't have the money.
I need 30 minutes of cardio a day (but apparently, with the right exercise product, this can be done in 10 to 15 minutes of strength training and 10 minutes of stretching. Plus, I had some extended time for meditation so that my body and mind could align. I'm told a germ-resistant mat is needed for that. I need to bust my stress, nurture my creativity, and improve my posture. And I am getting old!
I need to pay attention to my finances. Save and invest. Spend frugally — yet somehow also buy the cool gadgets they review on the show. I need to check my credit report regularly, shred important documents, back up my computer, meet with my financial planner and read the information that comes with our kids (underfunded) college fund as we pursue scholarships. That, by the way, depending on the school, comes in pages of legal and financial mumbo jumbo in eight-point font, single-spaced. I suppose I need to meet with my attorney to understand it. And that creates two prerequisite tasks to add to the list: find an attorney and find a financial planner. In Nigeria, all I mentioned is a luxury, only the rich, high and powerful, and in some cases, sensible dudes may have this, not every Sule, Emeka or Abiodun has a CFP, a CPA, and a JD on speed dial. I am running a few debts neck deep, and Nigeria is!
The list continues…
Change my oil every 3,000 miles and my transmission fluid every 30,000. Test my smoke detector batteries biannually. Change my air filters every other month. Replace my toothbrush every three months. Flip my mattress every six. Buy new pillows every three years — I think this is for my posture, but it could be to get rid of dust mites. Check my skin for irregular moles. Check my yard for moles too. Weed and feed the lawn each spring. Grow houseplants to cleanse the air. Save last night's roasted chicken bones to make my own chicken stock for the pups at home from the last yuletide. I may buy undervalued international stocks. Sell some before it drops. And prepare for the next possible Nigeria-made, facilitated disaster.
Fertilize, amortize, floodrize, maximize, scrutinize, ethnicize, religionize, politicize. Suddenly, I realized: I didn't have time to live my life!
Looking at the list of things I was supposed to do to live my life right, or well, or whatever all this was going to do for me, I felt defeated. The list that was going to improve my life left me overwhelmed. In my moment of defeat, all I wanted to do was go surfing. 'Course, the list said I should put on a high-SPF sunscreen and take along a BPA-free water bottle to keep me well hydrated. Filled with filtered spring water, of course.
This is the story of Nigeria; sadly, we are not likely to do any, from the simplest such as changing toothbrushes every other three months, would be a herculean task because we have made a meal of even conducting the next general elections over a few weeks, Automated Cash Cards would get to the remotest part and is made available in a day, and polling stations would be at every nook and corner but franchise legitimacy was taken away from Nigerians by all sort of bulabalo.
In search of a new beginning, Nigeria has no time, the country is not even committed to one small change at a time, especially if we are to pay N77 trillion and with an election year in which seemingly every advertisement, social media post, or well-meaning loved one is quick to remind you how your PVC is the only way to refresh, a restart, a rebrand for Nigeria. We are simply suffering a "fresh start effect." When the slate is wiped clean in any capacity, people feel more compelled to conquer a challenge. The Obi effect, the Tinubu blues or the Atiku union, whichever one, our Nigeria has a bad rap for being notoriously unattainable to get it right; you recall the no-shoes effect or the body language syndrome. What challenges do we desire to conquer, do we have time?
Who will help Nigeria navigate a people that aren't great at sticking to changing anything, not because we don't want to but because we failed to understand that the process we take in reaching the goal holds more weight than simply making a choice to change?
We have very little time to make a meaningful, value-driven resolve that we want to change direction, Nigeria has no time, and in a twist of irony, we have time; it is a case of when—only time will tell.
2023: SSENA And Atiku/Okowa's Endorsement
By Jerome-Mario Chijioke Utomi
The venue of the event was lavishly decorated with different cultural regalia to impress, and it did impress. The event, which commenced at about 11 am at a location in Warri, Delta State, saw all present culturally kitted in their numbers, men and women alike. They sat in such a manner that the gathering could be mistaken for a celebration of cultural fiesta. They wore ample smiles and listened to the various speakers with disciplined attention but said little, even as the banter was exchanged at intervals.
Interestingly, the gathering was by no means a cultural fiesta but a meeting of the members of the South-South Ethnic Nationalities Assembly (SSENA), which comprises various regional groups, community leaders, activists, traditional titleholders, stakeholders, religious leaders, captains of industries, students, and think tanks from across the South-south geopolitical zone of Nigeria.
They gathered for a world press conference to, among others, endorse Atiku Abubakar and Ifeanyi Okowa for President and Vice President of the Federal Republic of Nigeria and the Peoples Democratic Party (PDP) as their vehicle for achieving this objective.
Of all that I heard/observed, two need to be highlighted. First and very fundamental, the gathering acknowledged what has been on the mind of Nigerians: politics is about personal interest.
The second and very strategic is that the virtues and attributes of members all through the world press conference essentially suggest that the forthcoming February 25 and March 11, 2023, general elections in the country may be greeted with an ideological shift.
It was observed that Nigerians might be excused to cast their votes not based on pecuniary consideration or gains arising from a candidate's deep pocket.
Rather, it will be largely a function of interest anchored on past records of performance (scorecards/political history and antecedents) of the political parties and that of their members angling for elective positions on the platform of the party.
There are many facts to back the above assertion.
First, while addressing the press on the kernel of the meeting, the National Coordinator of SSENA, Chief Favour Izoukumor, stated that with the 2023 general elections just weeks away, the peculiar challenges and the interest of the region is once again on the front burner, and there is a need to make a critical appraisal of the political parties, candidates, their manifestos, antecedents, leadership, and track records, as it affects the growth and development of South-South region over the past 62 years since independence.
To further establish insight on what informed the choice of Atiku/Okowa as candidates and PDP as a party, Izoukumor explained that the federal government under the PDP led by President Olusegun Obasanjo, a former military Head of State, through to President Umaru Musa Yar'Adua and Goodluck Ebele Jonathan, provided extensive support to the South-South geo-political zone.
Presenting the scorecards of these past administrations and how the people of the South-South region benefited, Izoukumor pointed out that it was under the leadership of these great men (Obasanjo, Yar'Adua, and Jonathan) that the Niger Delta Development Commission (NDDC) was created, 13% derivation fund was allocated to the oil-producing Niger Delta states, the Presidential Amnesty Program, the Niger Delta Ministry, the Nigerian Maritime University of Okerenkoko, the Federal Petroleum University, Effurun-Warri, the Federal University of Otuoke and many others were created.
These institutions and their policies were geared toward the development of the region. It is fair to say that the current peace and tranquillity in the Niger Delta is the product of the then-PDP-led federal government.
While the visitors, made up of journalists and other members of specialized groups, were trying to internalize, as well as compare notes as it affects the above claims, SSENA Coordinator again dished another set of reasons as to why the group is rooting for PDP as a party and Atiku/Okowa as their President and Vice Presidential candidates respectively.
He captures it this way; under the glaring performance of the then-PDP-led government, Nigeria regained its rightful place in the comity of nations as a leader of the African continent. The Universal Basic Education Programme (UBE) was established. PDP brought about astronomical growth of the Nigerian economy, with a 100% GDP growth from 3% to 6%; resuscitation of the national fertiliser companies in Kaduna and Onne (Rivers) as well as grew the excess crude oil account from a paltry sum of $2bn to $43bn, while managing to forge an $18bn debt relief deal with major creditor nations and groups, including the Paris Club.
The group furnished the media present with some examples. It reads; worthy of note is how the PDP considered the South-south region in the equation of Nigeria politics by making a minority ethnic nationality, Dr Goodluck Ebele Jonathan, a Vice-President and subsequently President of Nigeria. It was the highest political office attained by a minority from the South-South and went ahead to make him the President of the Federal Republic of Nigeria. Under Jonathan's formidable economic team, Nigeria's economy was rebased for the first time in a decade, leading to the country's emergence as the largest economy in the continent after overtaking South Africa.
SSENA boasted that even as the nation braces up for the 2023 general election, the PDP has again demonstrated its 'organicness' and love for minority groups by picking Ifeanyi Okowa from Delta State as the Vice-Presidential candidate.
Okowa, according to SSENA, symbolizes a bridge between the South-South and South-East. His adoption by the party was borne out of his sterling performance as a governor of Delta State. His giant strides are evident across the land and are visible to the blind and audible to the deaf. His landmark achievements in Delta State are evident, particularly in riverine communities, where his carefully thought-out programs and policies have created wealth for Deltans.
Still, on why they have thrown their weight behind PDP, the Group again fired; The PDP is known for talent hunting, and they have done it again by picking Okowa in this coming election. Presently, we believe this is the best for the South-South. There is no major political party other than the PDP and its candidate, Atiku Abubakar, that has shown interest in the S/S and the Nigerian people, and with his charisma and willpower to pull Nigeria out of the quagmire of hopelessness and to rescue it for a better and greater nation.
Advancing other reasons that are Atiku-specific, SSENA said; It is pertinent to recall that under the PDP government (1999 – 2007), during which Atiku Abubakar served as Vice President and also as Chairman of the National Economic Council (NEC) (from 1999-2011), Nigeria recorded the highest economic growth in history. In 2002, Nigeria recorded the highest GDP growth rate of 15.33%.
The PDP government initiated the fight against corruption through the establishment of anti-corruption agencies such as the EFCC and the ICPC. Under the PDP, Nigeria witnessed private-sector telecommunications, banking, and pension administration reforms. The PDP-led government paid off the foreign debts inherited by the civilian government.
The chronicles of PDP achievements over those years cannot be written without His Excellency Atiku Abubakar getting a prominent mention, both for his tireless effort as a backbone of the reforms and as chairman of the National Economic Council (NEC).
The Group insisted that Atiku Abubakar's wealth of experience in private and public sectors gives him an edge over all rival candidates in the 2023 elections. They stressed that he had created thousands of direct and indirect jobs for Nigerians in his home state of Adamawa and other parts of the country, noting that Atiku has already pledged a whopping sum of $10 billion to small and medium-sized businesses to create jobs that will solve the unemployment crisis we face if elected president.
"He, Atiku again, promised to restructure Nigeria if elected president. We must recall that the critical demands of the people of the Niger Delta over the decades of marginalization have been restructuring and resource control, as were the cases during both CONFABs convened by former Presidents Obasanjo and Jonathan. One of the demands of the people of the Niger Delta presented to the Nigerian government was to restructure Nigeria so that the people of the Niger Delta would benefit from their God-given natural resources. We are aware that of all the candidates and political parties, only PDP's Atiku has categorically promised Nigerians restructuring and resource control. We believe this will bring peace and transform the Nigerian economy, as it would galvanize all regions to explore their options and available resources for growth and better citizens' lives. For the aforementioned reasons, we, the South-South Ethnic Nationalities Assembly, hereby endorse Atiku/Okowa PDP 2023 presidential ticket to rescue Nigeria.
To conclude, the organizers argued that their present action has a place in Nigerian political history; We looked at some of the defunct regional political party's vis-a-vis NCNC and NPC, led by Nnamdi Azikiwe, Sir Abubakar Tafawa Balewa and Alhaji Ahmadu Bello respectively, whose programs, economic and administrative policies favoured the minorities of Edo and Delta provinces (Defunct Midwest region and later Bendel State) and by extension the whole Niger Delta region. We recall that the first Prime Minister of Nigeria, Sir Abubakar Tafawa Balewa, saw the creation of the Mid-West region and, subsequently, the mid-West state, despite the resentment of some members of the political class during that time.
In a similar vein in the 4th Republic, the federal government under the PDP provided extensive support to the South-South geo-political zone, he concluded.
As the author, I have nothing to add!
Utomi Jerome-Mario is the Programme Coordinator (Media and Policy) at the Social and Economic Justice Advocacy (SEJA), Lagos. He can be reached via jeromeutomi@yahoo.com/08032725374
February Elections: Nigerians Just Dey Play…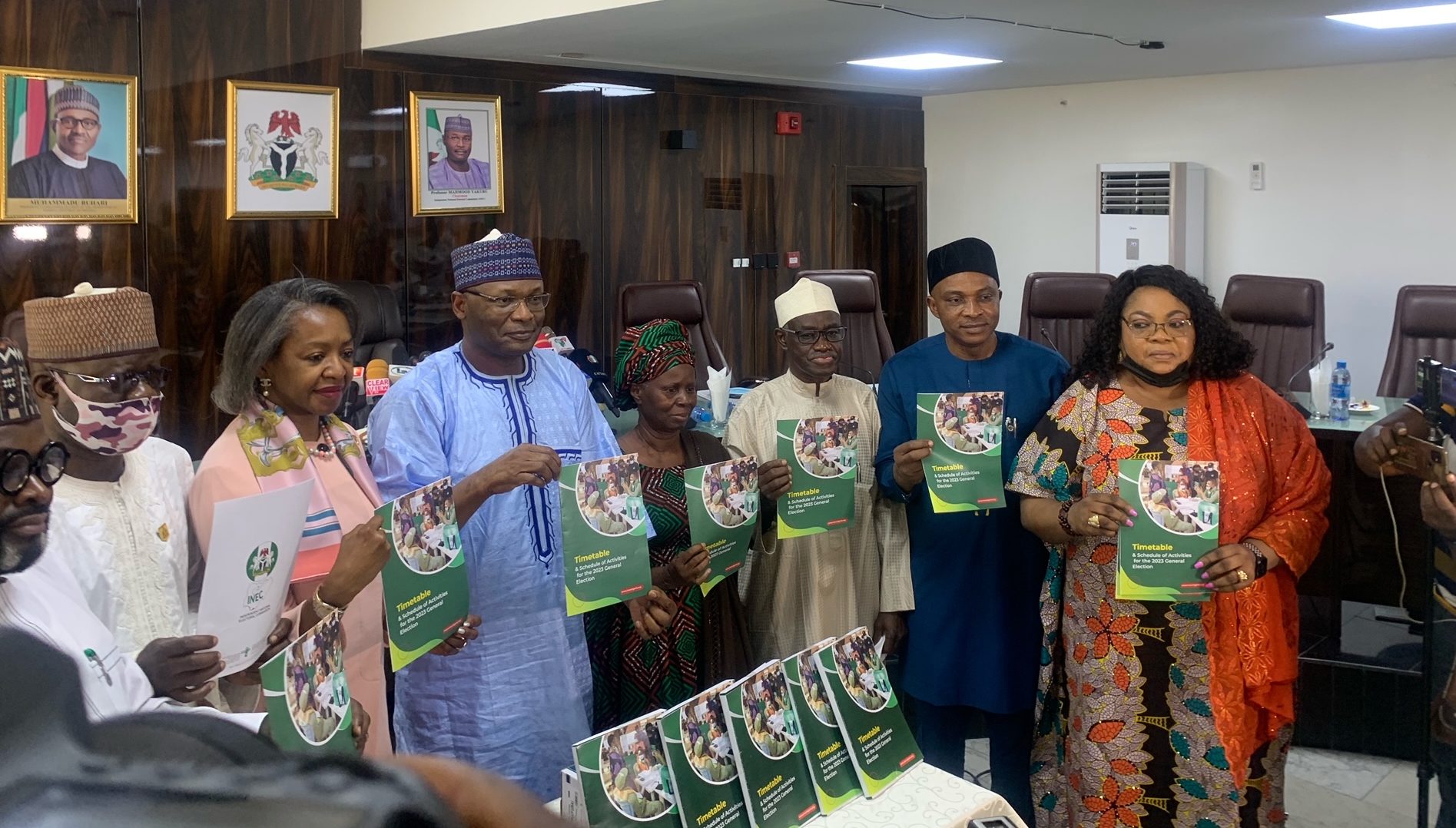 By Prince Charles Dickson PhD
('A person is dead, but their spirit lives; if you poke the iris of their eye, they still come alive')
Democracy has a dream-like character. It sweeps into the world, carried forward by an immense desire by humans to overcome the barriers of indignity and social suffering. When confronted by hunger or the death of their children, earlier communities might have reflexively blamed nature or divinity, and indeed those explanations remain with us today. But the ability of human beings to generate massive surpluses through social production, alongside the cruelty of the capitalist class to deny the vast majority of humankind access to that surplus, generates new kinds of ideas and new frustrations. This frustration, spurred by the awareness of plenty amidst a reality of deprivation, is the source of many movements for democracy.
Habits of colonial thought mislead many to assume that democracy originated in Europe, either in ancient Greece (which gives us the word 'democracy' from demos, 'the people', and kratos, 'rule') or through the emergence of a rights tradition, from the English Petition of Right in 1628 to the French Declaration of the Rights of Man and of the Citizen in 1789. But this is partly a retrospective fantasy of colonial Europe, which appropriated ancient Greece for itself, ignoring its strong connections to North Africa and the Middle East, and used its power to inflict intellectual inferiority on large parts of the world. In doing so, colonial Europe denied these important contributions to the history of democratic change. People's often forgotten struggles to establish basic dignity against despicable hierarchies are as much the authors of democracy as those who preserved their aspirations in written texts still celebrated in our time.
The large mass demonstrations that laid at the heart of these struggles were built up through a range of political forces, including trade unions – a side of history that is often ignored.
In much of the world (as in Brazil, the Philippines, and South Africa), it was trade unions that fired the early shot against barbarism. The cry in the Philippines 'Tama Na! Sobra Na! Welga Na!' ('We've had enough! Things have gone too far! It's time to strike!') moved from La Tondeña distillery workers in 1975 to protests in the streets against Ferdinand Marcos' dictatorship, eventually culminating in the People Power Revolution of 1986.
In Brazil, industrial workers paralysed the country through actions in Santo André, São Bernardo do Campo, and São Caetano do Sul (industrial towns in greater São Paulo) from 1978 to 1981, led by Luiz Inácio Lula da Silva (now Brazil's president). These actions inspired the country's workers and peasants, raising their confidence to resist the military junta, which collapsed as a result in 1985.
Fifty years ago, in January 1973, the workers of Durban, South Africa, struck for a pay rise, but also for their dignity. They woke at 3 am on 9 January and marched to a football stadium, where they chanted 'Ufil' umuntu, ufile usadikiza, wamthint' esweni, esweni usadikiza' ('A person is dead, but their spirit lives; if you poke the iris of their eye, they still come alive'). These workers led the way against entrenched forms of domination that not only exploited them, but also oppressed the people as a whole. They stood up against harsh labour conditions and reminded South Africa's apartheid government that they would not sit down again until class lines and colour lines were broken.
The strikes opened a new period of urban militancy that soon moved off the factory floors and into wider society. A year later, Sam Mhlongo, a medical doctor who had been imprisoned on Robben Island as a teenager, observed that 'this strike, although settled, had a detonator effect'. The baton was passed to the children of Soweto in 1976.
The above ranting, for me, captures the frenzy in the lead-up to the Nigerian General Elections next month; whoever it is, one supports amongst the three musketeers; the fact is that not much will change because Nigerians still dey play… The Nigerian worker is at a crossroads, there is a potpourri, people who want to see real change. He is the one that will play a crucial role in the general elections by exercising his right to vote and selecting the candidate who they believe will represent their interests and address the issues affecting their daily life. It is also important for workers to actively participate in election campaigns and advocate for their rights to be recognized and addressed by elected officials.
Sadly, at the other corner, countless corrupt Nigerian workers are engaging in unethical or illegal practices, such as embezzlement, bribery, or nepotism, for personal gain. This behaviour undermines the integrity of the workplace and can harm the reputation of the organization and, in this case (the Nigerian state) and the individual. It can also negatively impact the economy and society as a whole. The government and private sector have a responsibility to take measures to prevent and address corruption among workers.
But we dey play, the POS Operator is charging 2K for 20K if you want the new currency, no matter who wins the next election, we will remain the same because Nigerians contribute to over 50% of their sufferings, like play we fundamentally exploit our crisis against the common man. The #endsars movement looked close, but it lost steam and lacked leadership, and as such, the powers that be had loopholes to exploit and truth be told, we don't seem ready for a movement.
Listening to Hugh Masekela's 'Stimela' ('Coal Train'), the 1974 song of migrant workers travelling on the coal train to work 'deep, deep, deep down in the belly of the earth' to bring up wealth for apartheid capital. I thought of the Durban industrial workers with the sound of Masekela's train whistle in my ear, remembering Mongane Wally Serote's long poem, Third World Express, a tribute to the workers of southern Africa and their struggles to establish a humane society.
– it is that wind
It is that voice buzzing
It is whispering and whistling in the wires
Miles upon miles upon miles
On the wires in the wind
In the subway track
In the rolling road
In the not silent bush
It is the voice of the noise
Here it comes
The Third World Express
They must say, here we go again.
'Here we go again', Serote wrote, as if to say that new contradictions produce new moments for struggle. The end of one crushing order will not herald a new beginning if we are not ready. It was the workers who brought us this democracy, and it will be workers who will fight to establish a deeper democracy yet. Here we go again, if the February elections will change our play mode—Only time will tell.
2023 Elections: How Young People Will Choose Nigeria's Fate
By Tom Gomez
As the February 25 general election approaches, it has been announced that nearly 10 million new voters have been registered, with 84% of them being under the age of 34.
It appears that many young voters are eager to have a say in Nigeria's future as the country struggles with insecurity, high living costs, and increasing poverty.
The chairman of the Independent National Electoral Commission (INEC), Professor Mahmood Yakubu, has said that the 2023 general election is ultimately an election for the young people in Nigeria.
With a large and growing population of young people, Nigeria is one of the world's largest and most dynamic democracies, and its young voters are poised to shape the country's political future in ways that few other groups can.
The INEC has stated that there are currently 93.4 million registered voters in Nigeria, out of which 37 million are young people between the ages of 18 and 34. The most recent data from the INEC suggests that Nigeria's young voters could end up with a large democratic advantage which could give them the final say on the outcome of the election.
Many of Nigeria's young voters feel that they have been robbed of their future due to severe poverty, high unemployment and rising inflation which is limiting the opportunities for young people in Nigeria.
There are several reasons why Nigeria's young voters are likely to have a big impact on the election outcome.
Firstly, they are more likely to vote than older generations as more is at stake for them. According to recent surveys, young people are more politically engaged and more likely to participate in the electoral process. This increased political engagement is driven by a desire for change and a belief that their vote will make a difference, especially considering the plight of socio-economic conditions in Nigeria.
Young voters in Nigeria are more likely to support progressive candidates and policies. They are more likely to support candidates who are committed to addressing issues such as youth unemployment, education, and health care. These are issues that are of critical importance to young people and that have not been adequately addressed by previous governments. As a result, young voters are likely to support candidates who are seen as having the best plans for addressing these issues.
Nigeria's young voters are more likely to be influenced by digital media and social media. In a country where traditional media outlets are often seen as partisan and unreliable, young people are turning to digital platforms to get their news and information.
The impact of the #EndSARS movement against police brutality was a turning point, and social media is actively being used to effect change and hold politicians accountable.
Yet, political campaigns do not appear to be targeted towards this demographic, despite the fact that candidates are more likely to reach young voters through digital channels.
The key contenders for the elections are all over the age of 60 and are largely seen as unappealing, especially to new voters who want to enact real change. Last year, the Nigerian Youth Union (NYU) advised young Nigerians to reject any presidential candidate over the age of 60.
As we enter the final weeks of the presidential candidate's political campaigns, it is imperative that voter mobilisation efforts target Nigeria's young population.
Achieving at least 60% voter turnout is necessary to reverse the trend of declining electoral turnout. Inclusive political participation is fundamental to ensure that the election outcome accurately reflects the will of the people.
A high voter turnout in the next election is vital in order to ensure that Nigeria's democracy remains vibrant, inclusive, and representative of the interests of its citizens.
By turning out in large numbers, Nigerian voters can send a powerful message that they are committed to shaping the future of their country and that they will not be deterred from exercising their democratic rights.
Latest News on Business Post