Data-driven Economy in Nigeria: Perspective, Orientation and Opportunities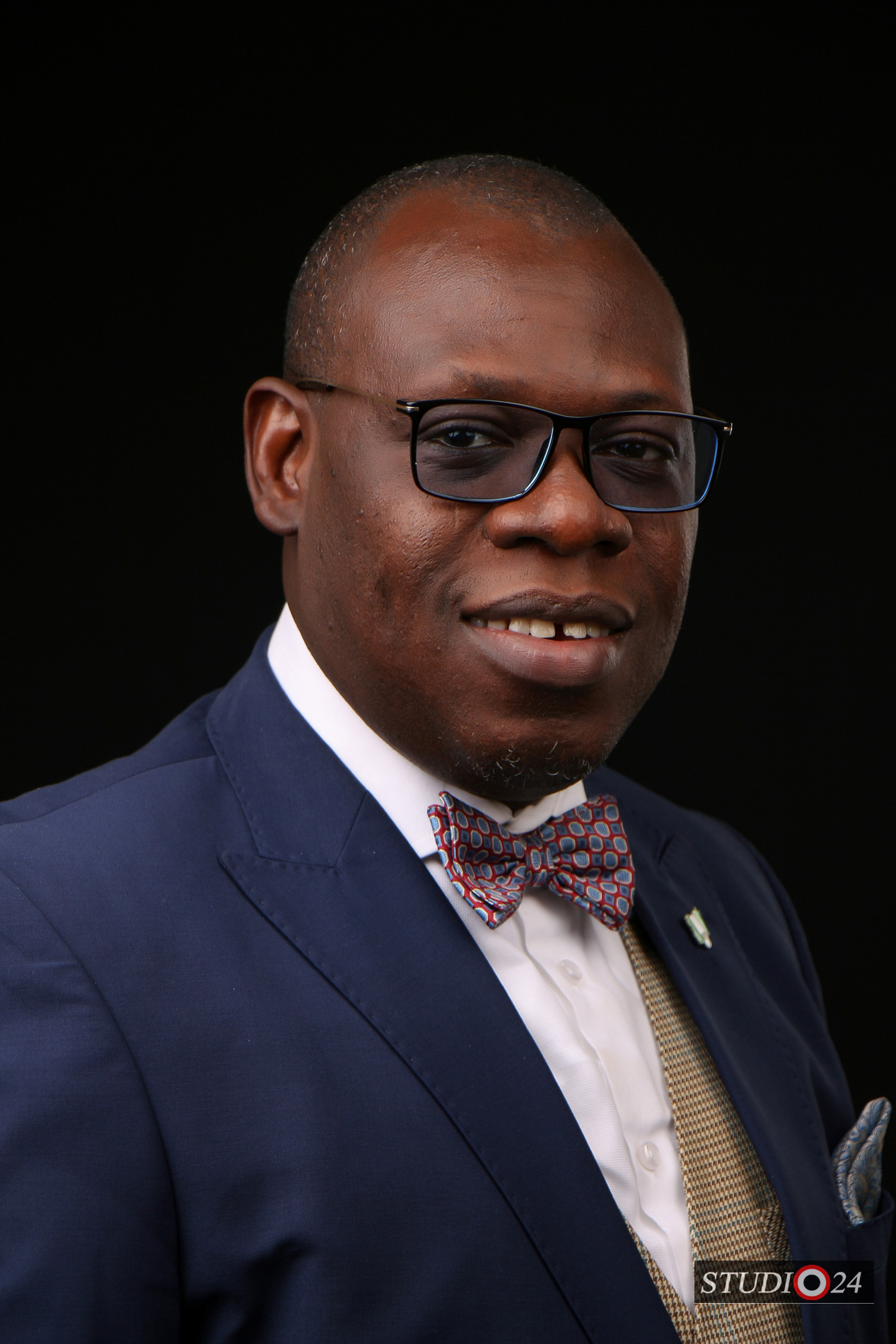 By Timi Olubiyi, PhD
In most African countries like Nigeria, individuals are typically born, grow, live through adulthood, retire, aged, and die without the government's knowing or being aware of their existence.
This happens more in the remote villages and more within the informal sector and within the unbanked population.
Noticeably, due to lack of political will, successive governments and heads of nations in these African countries have ignored the lingering need for a data management system to improve the political, societal, and economic development landscape.
Big data analytics has been the technology drive that many nations of the world are adopting for improved governance, Africa should not be an exception.
A clear instance in recent time was in Nigeria, the biggest economy in Africa, where millions of the citizens were expectant on palliative care from the government but due to logistics and lack of national data bank, it was difficult to achieve a seamless reach to the citizenries.
The distribution could have been more effective with an efficient database and social welfare systems instead of the eventual looting of the stored palliative items that ensued. Social welfare protection is key to provide citizens with an economic safety net during periods of illness, and economic hardship.
Records indicated that the social welfare system in the form of insurance and assistance programmes to the public emerged in Europe in the 1800s to majorly support the vulnerable and it has been driven largely by adequate data management.
This is the 21st century, yet Africa is still struggling with a data-driven economy. It is significant to state that most of the major decision-making or policies in western countries from the USA, Canada, Australia, and most European countries, these days are largely data-driven.
For instance, the Canadian government announced COVID-19 aid in the form of a one-time payment of up to $500 for eligible seniors to offset any increased living expenses they have incurred as a result of the pandemic.
In the same vein, such government supports and economic stimuli are applicable in the USA and the UK to save jobs, businesses and to minimize the economic impacts of the pandemic.
In Africa, it has been a difficult task and the issue has been mainly due to the lack of adequate citizen information, thereby increasing economic hardship and poverty.
Consequently, a national database is vital, it would provide insights into population demographics, unemployment rate, age distributions, births, deaths, mortality, marriages, and infrastructure gaps.
It can also help in developing the right targeted policies to fix or alleviate social issues such as corruption, inequality between the wealthy and poor, level of education and rate of unemployment among others.
Under international human rights law, Nigeria's government has an obligation to protect people's rights and to ensure a meaningful standard of living, including adequate food and nutrition, the highest attainable standard of health, and the right to social security.
To conveniently achieve this all-important mission, agreeably a national database is required.
In addition, to address the obligations especially the unemployment rate distribution across the country especially can be addressed, the national database is key and can help in a lot of national planning.
The process of capturing and storing citizen information backed with a data protection bill in the National Assemblies is highly desirable and seemingly necessary, particularly in Nigeria.
This national database can be used for so many verifiable and evidence-based statistics, evaluations, and a lot of inferences can be derived from it.
At this point, post-COVID-19 has presented an opportunity, which is the creation of a national database in these African countries. It is highly desirable and the benefits outweigh the costs meaningfully.
When a national database is in place it can be accessed, analysed and contact tracing can be made a lot easier. Agreeably, it can help in a variety of other ways, such as public service improvement, designing of policies, public health development, public safety, national security, national development, and poverty reduction.
It can also help in developing empirically-proven techniques for fostering human and capital development. No nation attains sustainable economic growth without developing a national database necessary to drive such growth. The national database methodology is a less expensive option to performing a physical census because it is a register-based census.
So far, the year 2020 has been filled with disruptions due to the novel coronavirus (COVID-19). Despite COVID-19 being a health issue, has continued to have a high-impact and severity on the economy, business, and lifestyle globally.
It continues to reshape the ways of doing things and high disruptions across the remains across all sectors and countries.
For a developing country like Nigeria and as obtainable in most African countries, the disruption level is higher, stern with fragile economies across the continent.
The majority of the African populace lacks a reliable social welfare system; therefore, the socio-economic impact of the COVID-19 has been more severe on the continent.
It is, therefore, recommended that concrete policy adoption be considered for the management of national emergencies, humanitarian responses, reduction of the impact of the current pandemic, and the attendant looming economic recession.
Returning to business of lack of a strong data management culture and lack of sound data for governance Post COVID-19 will only further retrogress the continent's development and living of the over 1.2 billion population. In fact, solutions to social and economic problems are often inseparable from the data
Broadly speaking with COVID-19, the number of incidences keeps increasing, consequently, flattening the curve or having a drop in the reported cases is still a mirage at least for now mainly because of lack of effective data-driven decisions.
Therefore, measures to preserve the livelihoods of workers and businesses and ensure they get by conveniently during this period are vital. This is supported by the World Bank's stipulation in their 2005 report, which recommends that countries should design, finance, and deliver social welfare accordingly with a data management system.
The methodology to adopt as part of the post-COVID-19 recovery policy and national development is for the countries to introduce a data-driven economy and effective national data management platform. In my opinion, data is a developmental infrastructure that can provide critical insights into the trend of human actions, practices, behaviours, and social impacts.
The government cannot improve on school infrastructures without adequately knowing how many children need to be enrolled. Therefore, when citizen data management is properly earnest, it holds tremendous potential to stimulate economic growth and measurable development.
In light of the many African nation's desire for accelerated economic growth particularly Nigeria, a national database is necessary as part of the post-COVID-19 policy priority.
Nevertheless, if it is open, integrated, unified, and harmonized amongst all the tires of government it will be an enabler for transparency and accountability, as well as reduce crime and criminality in Africa.
A low number of African countries including South Africa, Namibia, Mauritius, and Lesotho have some form of social package much can still be achieved in education and health which are two widely acclaimed barometers used to measure economic growth.
The citizenry should be catered for especially the vulnerable, through an adequate social welfare system. The COVID-19 experience exposed this inadequacy in Africa and this can be corrected easily by initiating and achieving an acceptable national database in each country.
From adequately capturing birth registration, education enrolments, adulthood, citizens in diaspora, retirees, to the closure by death registration, the citizenry must be known, captured, and catered for adequately in Africa.
Nonetheless, the COVID-19 relief programs across Africa just go to show how far behind the continent is with the data-driven economy and national database development, especially in Nigeria. The vast majority of people in Africa are most vulnerable according to context observation, and many of the countries are still grappling to protect their citizens from the negative impact of the COVID-19 pandemic.
That said, the fertility rate in Nigeria is very high with a population forecast of 400m by 2050 according to reliable data from Worldometer.
Tackling poverty in the land and reducing the high rate of unemployment has only received low attention by the successive government based on historical trends. With a national database in place, enactment of specific, and targeted policies to improve the lives of its citizens and its economy can be easily achieved.
Recall, the Minister of Humanitarian Affairs, Disaster Management, and Social Development in Nigeria, Ms Sadiya Farouq, expressed recently that her Ministry was tasked with the responsibility to address some of the underlying causes, drivers, and consequences of humanitarian crises and underdevelopment including COVID-19 impact management in the country.
She said this included the management of the relatively high level of poverty nearly half (90 million) of the country's 200 million population.
Further to this, the President of the country, Rtd General Muhammadu Buhari, directed the Humanitarian Affairs Ministry to also develop a strategy to maintain the school feeding social program during the lockdown.
These tasks have been difficult to achieve in Nigeria, especially with identifying and reaching out to the very vulnerable citizens amongst the over 200m populace.
One of the significant reasons has been due to the high variety of datasets and the lack of a reliable, verifiable, harmonized, and efficient national database.
In Nigeria, many government institutions and agencies generate populace personal data daily. This includes: (i). Federal Road Safety Commission (FRSC), responsible for drivers' license and vehicle number plates; (ii). Independent National Electoral Commission (INEC), responsible for voters registration exercise; (iii). National Bureau of Statistics (NBS), responsible for the production of national official statistics; (iv). National Identity Management Commission (NIMC), which is responsible for the national identity database; (v). National Population Commission (NPC), in charge of national demographic data; (vi). Other organizations including the banks in the financial sector and telecommunication companies in the telecommunication sector such as MTN, 9mobile, Globacom, Airtel, etc.
Most of the data collected by these agencies are structured in nature but the big issue is that the data remain unharmonized with no centralized platform. Citizens are made to provide the same information at different times to different agencies causing lots of time wastages and duplications.
Though according to records, the existing Bank Verification Number (BVN) database in Nigeria has captured just about 25 per cent of the population, which are largely citizens with bank accounts, leaving a large chunk of the population who are unbanked.
Besides, only 42 million of the 200 million population are also captured in the country's National Identity Database, the National Identity Management Commission (NIMC), according to the Director-General of NIMC, Aliyu Aziz.
The DG further asserts that the enrolment of people into the National identity Database, the commission was only able to successfully harmonize 14 million BVNs with National Identity Numbers (NIN) nationwide.
Consequently, a broader, consolidated, and harmonized national data management platform is necessary, which should be in line with the global best practice of data management devoid of any preference. Such a national database can also benefit from periodic reviews and research to guarantee relevance, reliability, and utility at any time.
Significant to note, most of the development and decisions in the world economies are data-driven, the pandemic has presented an opportunity to the public sectors in Africa and Nigeria, in particular, to embrace technology and data management system to aid national planning effectively.
With no enough infrastructures to manage the level of population growth in Africa, the infrastructures are likely to be overstretched without a reliable data-driven decision-making system, projections, and technological development.
The effect of the lack of this key decision-making tool is unimaginable, and the continued suffering of the majority of the population in Africa is likely to continue without it. Hence, with a good grasp of the relevant citizen data, demographics, and information, governments in Africa will be in an excellent position to drive a digital economy, achieve citizen engagements easily and also formulate enabling developmental policies that will improve e-govenance. They will also be able to measure the impact of these policies and also get aids when required from agencies like The World Bank (WB), The UK Department for International Development (DFID), The United States Agency for International Development (USAID), World Trade Organization (WTO), World Health Organization (WHO), International Monetary Fund (IMF), United Nation(UN) and its agencies among others.
The  Nigerian government and other African governments need to consider the establishment of a specialized agency "Big Data Management Authority" saddled with the responsibility of implementing the framework discussed in this piece and much more. Good luck!
How may you obtain advice or further information on the article?
Dr Timi Olubiyi is an Entrepreneurship and Small Business Management expert with a PhD in Business Administration. He is a prolific investment coach, business engineer, Chartered Member of the Chartered Institute for Securities & Investment (CISI), and a financial literacy specialist. He can be reached on the Twitter handle @drtimiolubiyi and via email: drtimiolubiyi@gmail.com, for any questions, reactions, and comments.
Agriculture, Key to Africa's Quest for Continued Growth and Sustainability
Africa cannot achieve self-sufficiency in agriculture without engaging and building the capacity of its smallholder farmers.
This was the submission of Venkataramani Srivathsan, Managing Director and Chief Executive Officer of Olam Africa, the Middle East and North America regions, who spoke during a panel discussion on a BBC agro webinar event tagged 'Agriculture – Africa's Future', held on Tuesday, June 8, 2021.
According to Venkataramani Srivathsan, providing training and financing opportunities for the 80 million small-scale farmers on the continent would boost food security, food safety and job creation in the agro value chain.
He said, "The COVID-19 outbreak was a setback for the African continent. The global health crisis took its toll on the continent's food supply value chain thereby disrupting vital agro activities which led to the escalated level of food insecurity."
He added that effective capacity-building efforts, access to revenue-boosting agro-technology, the assembly of robust irrigation infrastructure and the implementation of an effective micro-financing framework were necessary to help African smallholder farmers scale their operations, encourage massive youth participation in Agriculture and drive food security on the continent.
"Olam works with 2.5 million smallholder farmers in Africa and is investing to assist them in creating wealth for their communities and respective economies at large. We invest in research to make high yielding seed available to the farmers.
"We are also tapping our global expertise in the agro value-chain to help the farmers adopt modern agro practices while extending loans to them through our participation in various anchor borrowers and out-growers initiatives across the continent", Venkataramani Srivathsan said.
Olam is a leading agribusiness conglomerate which supplies crops, ingredients and packaged foods to the global market. It is actively involved in supporting the African continent build self-sufficiency in food production by investing extensively in various wheat, rice, dairy, maize, tomato, hatchery and poultry, and animal feed production development programmes on the continent.
The BBC regional agriculture development webinar, therefore, engaged the agribusiness firm as one of several key players on the continent's agro value chain, to discuss how to stimulate growth and ensure sustainability in food production in Africa. This engagement aims to guarantee food security, employment generation and foster agro-based economies on the continent.
Besides Venkataramani Srivathsan, other panellists who featured on the webinar were Damian Ihedioha, Division Manager, Agribusiness Development Division, African Development Bank (ADB), Hon. Beauty Manake, Assistant Minister, Ministry of Agricultural Development & Food Security, Botswana; Dr Kulani Machaba, Regulatory Affairs Leader, Africa & Middle East, Corteva Agriscience and Amrote Abdella, Regional Director, Microsoft 4Afrika. Zeinab Badawi, BBC World News presenter moderated the panel.
Damian Ihedioha, Division Manager, Agribusiness Development Division, African Development Bank (ADB) posited that a vibrant African SME ecosystem was germane to enhancing the continent's food supply chain. He called on policymakers across the continent to invest in building capacity along the agro value chain by strengthening the SME ecosystem and incentivizing youth participation in agriculture.
Beauty Manake, Assistant Minister, Ministry of Agricultural Development & Food Security, Botswana, highlighted the importance of intra African trades in stimulating growth in the agro value chain and reducing the escalating levels of reliance on food importation from other continents.
She said, "Africa does not trade with itself. So, when the COVID-19 pandemic struck, farm produce that couldn't be transported to their destination market overseas got spoilt. Hence, by building a framework policy that encourages intra Africa trading and developing local infrastructure that ensures food is smoothly delivered to the last mile from the farms, the agro landscape in Africa will explode."
She further advised governments on the continent to build agricultural villages and provide vital market linkages for smallholder farmers to sell their produce.
Meanwhile, Dr Kulani Machaba, Regulatory Affairs Leader, Africa & Middle East, Corteva Agriscience, emphasized constant access to farming inputs and maximal utilization of high-yielding seed varieties by farmers as key to stimulating growth in the continent's agro value chain.
He explained, "Rice seed varieties harvest yield in Africa is 2 tons per hectare, 4 tons per hectare in Asia and 10 tons per hectare in Latin America. While each continent has access to high-yielding seed varieties, the difference is how farmers in each clime maximize the cultivation of the seed varieties."
He also mentioned that policymakers need to create a conducive operating environment for private investors to participate effectively in developing the agro value chain.
Amrote Abdella, Regional Director, Microsoft 4Afrika, advocated the wider adoption of science and technology to boost access to farming and market data.
According to her, "Lack of access to data impedes growth in the agro sector. Farmers and policymakers need constant access to information that highlights what is being produced on the farmlands and what the market demands are to understand development along the value chain and proffer solutions where necessary."
Small Business or Big Business: Straightforward Ways to Improve Profitability
By Timi Olubiyi, PhD
As businesses grow, the chase is usually for profit maximization, they introduce new products or services, create new marketing plans, invest in human capital and technology, all for expansion, better returns, and to gain a competitive edge.
However, with all these efforts to maximize profits, the mechanism to survey and gauge customer feedback is most times missing. This is where customer experience comes in and it falls within the non-financial business performance indicator.
Customer experience is so important and yet business operators rarely pay attention to it, this is why I am giving my opinion on it for awakening. To me, understanding customer experience is as important as major efforts businesses consider to maximize profits.
Firstly, what do we mean by a non-financial business performance indicator? These are measures that cannot be expressed in monetary units, which are related to product or service quality, customer relationships, operations, and so on.
A good example is customer experience which a large body of knowledge sees as a significant determinant of business profitability and income.
Fundamentally, customer experience involves every aspect of business offering or operations— from the quality of customer care to patronage pattern, satisfaction, advertisement, the shopping environment, sales, ease to use or get products or services, and so on.
That said, one of the most significant elements in helping a business get to know its customers and to have a fair idea of patronage and customer experience is data. Invariably customer data can easily be used to gain different insights and in particular help, businesses to align with customer goals.
As important as customer experience measure is businesses hardly gather and process its data to improve business performance. Without doubts, if data on customer experience is well utilized it can improve the different aspects of business operations from sales performance to customer growth and even profitability.
From context observation poor customer data management practices are not just a small business issue, it involves large firms as well in Nigeria and indeed Africa.
Businesses usually guess customers' needs without asking and analyzing what their interests are, the crucial impact of customer data on businesses is rarely considered. The place of measuring customer experience with data is generally missing in the most developing business environment and huge challenges exist majorly in Africa.
In recent times we have seen businesses introduce new products and services, even have price changes without reaching out to customers to determine their preferences or what types of changes they would like to see, the level of product or service expectations, and if they would be willing to pay more for them.
In a market or environment where substitute demands are readily available, businesses must endeavour to do more and consider evaluating customer experience from time to time
In fact, studies have shown that there is a wide gap between the percentages of businesses that make use of customer experience data and those that do not.
Businesses incur billions of money each year on unnecessary costs and even make losses due to the inability to easily access the right information from customers to manage customer expectations, experiences which in turn can improve decision making, profitability, and performance.
Additional findings show that businesses rarely gather and evaluate customer data to improve business operations. This is where customer analytics comes into the picture, just like the financial metrics, customer experience can serve as a leading indicator to gauge business performance and data from it can provide valuable insights as to its business impact on stakeholders, customers, and society.
Customer experience begins the moment customers visit a business website or physical location, and ends when they choose to no longer use the services of the business. Meanwhile, it is important to stress that a good customer experience leads to repeat purchases, patronage, brand loyalty, and positive word of mouth.
As a reminder, in any form of business, the customer is king, consequently, data from customers can be used to get insights and understand the performance of businesses and also make future trend predictions.
Customer analytics, also called customer data analysis, is the process of collecting and analyzing customer data to gain insights into customer behaviour. This can serve as a key indicator for understanding customer preferences, patronage patterns, customer profiles and it can allow businesses to understand customers better and make smart and well-informed business decisions. Simply put is helps to learn customer engagements and shopping experience, therefore businesses should strive to embrace it.
Customer valuable shopping behaviour insights, such as buying pattern, demand pattern, shopping trend, spending pattern, request data, time of shopping, time gaps between visits, repurchase pattern, preferences, peak shopping hours, and so on can be analyzed.
For business operators, particularly young entrepreneurs and solopreneurs, it is not sufficient to post an update on social media or WhatsApp status about your services or products, data gathering and simple analysis of feedbacks can help grow the small business.
For large firms, it can help make key business decisions, increase customer retention, predict customer behaviours, understand choices of customers per time, their product choices, and loyal customer tracking.
In fact, smarter decisions can be made by any form of business either large or small by adopting a data-driven approach to operations and customer experience. So, it is important to have a system that gathers data on customers to improve business performance.
So, to succeed in an unpredictable environment like ours, businesses must seek opportunities to understand customer experiences and get feedback from time to time for a smooth competitive advantage. More so, businesses need to have a process to continually analyze trends concerning actions, reactions, and transactions in their businesses for ease of forecasting and predictions.
A few leading companies and as big as Google and Facebook Inc, are with billions of users, yet they adopt customer analytics for improved performance, so why will a business with a manageable size of customers not join the trend to keep customers and avoid them switching to competitors.
In conclusion, business software and customer data analysis tools with trend analysis are one major helpful way to analyze customer experience and behaviour over a defined period and can generate valuable insights. This can be gathered through multiple interaction channels such as website visits, social media engagements (comments, likes, and shares), visit patterns (buying, spending, and needs), and payment history.
A better customer analytic is good for businesses in both the short term and long term because it will improve customer experience and give valuable predictive insights, which can lead to more sales, more loyalty, and in the end a healthy and profitable business. Good luck!
How may you obtain advice or further information on the article? 
Dr Timi Olubiyi is an Entrepreneurship & Business Management expert with a PhD in Business Administration from Babcock University Nigeria. He is a prolific investment coach, seasoned scholar, Chartered Member of the Chartered Institute for Securities & Investment (CISI), and Securities & Exchange Commission (SEC) registered capital market operator. He can be reached on the Twitter handle @drtimiolubiyi and via email: drtimiolubiyi@gmail.com, for any questions, reactions, and comments
Digital Payments and the African Continental Free Trade Area Agreement
Humans are built to trade. Across regions, trade has connected people and communities. It unlocks human productivity. It is the precursor of commerce and the harbinger of development. Payments drive trade.
In today's information society, digital payment is an indispensable enabler of trade. This is precisely why experts have more or less hinged the success of the African Continental Free Trade Area agreement on the success of digital payments.
"We need to put as much effort as we are putting into getting the operational blocks of the agreement and secretariat going into getting the African payments regulatory landscape similarly integrated. Payments across the continent could probably be made seamless today. The technology is there," says Dr Augustina Odame of the Ghana Chamber of Technology.
The African Continental Free Trade Area (AfCFTA), which formally commenced operation in January 2021, has been in the works since 2018. AfCFTA was created essentially to boost trade within the African continent and among member states through the provision of comprehensive and mutually beneficial trading opportunities for both exporters and importers. The agreement covers everything from trading goods and services to investments and intellectual property rights. It equally includes competition policy between and within African countries, guidelines and framework to drive trade across the African continent.
Experts of various shades in analysing the emergence of AfCFTA see the promise of a truly connected single pan-African market. With a population tipping just over a billion people, Africa is ripe for trade.
Cross border trade holds incredible potential. It can also be opportunities for the continent; an opportunity to build new and enduring infrastructure, boost e-commerce and fast-track digital payment. Existing players in this space would provide the requisite leadership to drive digital payments across Africa thereby boosting trade. Interswitch, for instance, is providing leadership here.
Interswitch is not just creating platforms and deploying digital technologies, more importantly, it is enabling others to ride on its wings and provide innovative solutions. It is actively involved in creating solutions that enable individuals and communities to prosper across Africa. For Interswitch, Africa is the continent where digital payments should be a seamless part of everyday life. "Over the last few years, we have invested extensively in building and continuously developing a variety of payment channels which facilitate a real-time transaction through any means desirable by all parties within the payment process. Our vision at Interswitch is an Africa where payment becomes a seamless part of our everyday life," says Interswitch's founder and Group Chief Executive Officer, Mitchell Elegbe,
Security is a huge concern with digital payments. The rise in cybercrime is escalating apprehensions. Interswitch has shown that it adheres to best-in-class security solutions that align with global standards. According to the company, its solutions offer two-factor authentication; it is NDPR compliant with guaranteed transaction security and a secure cloud option.
Today, almost any bill payment is possible on Interswitch's digital payment platform, Quickteller. It offers a digital banquet, in every sense of the word. Beyond payments, Quickteller users enjoy an easy connection to the activities that power their modern lifestyles, such as flights, events, and global shopping.
The company's widely accepted card scheme connects everyday people to easy payment options that are accessible within and beyond the continent. The Interswitch Verve card is now issued and or accepted in several countries across the continent. The Verve global card also ensures that Africans making payments beyond the continent have access to over 185 countries globally.
From massive industries to small businesses, Interswitch's payment solutions are suitable for every business size or type. The company now provides much of the rails for Nigeria's online banking system that serves Africa's largest economy and population of about 200 million people.
Africa's leading corporate organisations, small businesses and individuals depend on Interswitch to power their payments. Increasingly, Interswitch leverages partnerships to drive borderless trade across the continent, collaborating with countries' switching systems to ensure seamless payment on the continent, across multiple platforms.
The firm's creation and sustenance of a payment ecosystem is exactly the sort of initiative that would drive the free trade agreement.
The continent must yet deal with the perennial issues of ICT infrastructure deficit, the growing digital divide, regulatory inadequacy and gaps in the policy framework. For trade to thrive across borders, initiatives such as AfCFTA are invaluable. AfCFTA is not an end in itself. It would help to flip the switch to turn things around. But it is only a start. It would need plenty of support to remain sustainable.
The often flaunted enabling environment, which actually is a euphemism for governments to step up and play their role of driving the establishment of essential facilities, including road connections, relevant policy frameworks and provision of necessary guarantees, is needed here. In relation to payments, enabling environment would include government policies that promote and encourage investment in relevant digital infrastructure. There must be deliberate actions for results to manifest.
In addressing the digital divide, the priority should be on the widespread provision of affordable high-speed broadband internet. The availability of broadband should be treated as a human right. Internet connection is needed to close the digital divide, improve access to digital services and enable electronic payments.
Experts insist that AfCFTA will drive e-commerce and digital payments across Africa. But it is equally true that e-commerce and digital payments would propel AfCFTA, ensuring its success. It is a win-win situation.
AfCFTA has massive potential. Technology would prove a major driver to enhance opportunities for cross border trade under the agreement. The availability of interoperable platforms would no doubt help to drive ease of doing business, improve effective electronic tracking systems and simplify the custom and exercise function.
The governments in the 54 countries across the continent must continue to stand behind the agreement and demonstrate good faith for AfCFTA to accomplish its set goals.
Latest News on Business Post