Diamond Bank: Battling for Survival Under Uzoma Dozie
By Bamidele Ogunwusi
The last four years have not been years with more of good news for Diamond Bank, one of Nigeria's wholly indigenous banks that emerged in the banking architecture of the country in December 1990.
Since it started operations in 1991, the bank has challenged the market environment by introducing new products, innovative technology and setting new benchmarks through international standards. At a point, the bank was Nigeria's fastest growing retail bank.
For fourteen years, the bank was under the control of its founder, Mr Pascal Dozie, who was also the Chief Executive Officer of the bank. The fourteen years, according to many stakeholders, were the formative years of the bank and the bank indeed rose to the occasion churning out several innovations.
He relinquished the Chief Executive position to Mr Emeka Onwuka at the end of 2005. His exit would however be heralded with improved performance of the bank, which recorded a profit of N5.445 billion for the year 2005.
Onwuka, who took over effectively from January 2006 and handed it over to Alex Otti in 2011 and later to the son of the founder, Uzoma Dozie in March 2014.
The Otti's years as Managing Director of the bank was referred to as the golden era and the most productive in the history of the bank.
Diamond Bank in Numbers
The period between 1991 and 2000, the bank tried to make its mark in the murky waters of the banking industry in the country and from 2000 the bank began to see improvements in its performance.
In 2001, the bank reported a loss after tax of N467.819 million while there was an improvement in its performance the following year when it reported a loss after tax of N134.960 million. This greatly improved in 2003 when it posed a profit after tax of N903.411 million.
This steadily grew to N7.086 billion at the end of 2007 financial year. It was N2.508 billion in 2004, N5.44 billion in 2005 and N3.977 billion in 2006.
This leaped to N12.821 billion in 2008, while bad loans brought the operations of the bank on its knees in the subsequent two financial years when profit dropped to N1.328 billion in 2009, a loss of N11.214 billion in 2010, another loss after tax of N13.940 billion in 2011.
There was, however, a resurgence in 2012 when the bank posted a profit after tax of N22.108 billion , the first full year in the Alex Otti's leadership of the bank.
Under Dr. Otti's leadership, Diamond Bank made a remarkable return to profitability with impressive growth across all performance indicators year-on-year.
After writing off toxic risk assets, which resulted in the loss of N16 billion in 2011, the lender posted a profit before tax of N28.36 billion in 2012 and N32.5 billion in 2013. The bank also saw its total assets rise from N564.9 billion in February 2011 to N1.18 trillion by December 31, 2012 and N1.52 trillion on December 31, 2013.
He is credited with creating the office of the Chief Risk Officer and designating an Executive Director to head the department. He also spear-headed the expansion of the bank by doubling the full staff count from around 2,000 in 2010 to over 4,000 as at mid-2014, even as he vigorously grew the bank's footprints from a network of 210 branches in 2011 to over 265 branches three years later. It was also under his watch that the bank established an international subsidiary in the United Kingdom, in addition to expansion in Francophone West Africa (Senegal, Togo, and Ivory Coast).
It is to be noted that the Central Bank only recently classified the bank as one of the eight systematically important banks in Nigeria under his watch.
Since the current MD, Uzoma Dozie took over the leadership of the bank in March 2014; the bank's fortune has been nose-diving.
Many saw his emergence as desperation on the side of the Dozie's family to ensure that the leadership of the bank returns to the family.
Pascal Dozie was the Executive Director in charge of Lagos Businesses between 2011 and 2013 until his appointment as Deputy Managing Director in April 2013 and charged with the responsibility of overseeing the Retail Banking Directorate of the Bank.
He has attended various specialist and executive development courses in Nigeria and overseas
Following the resignation of Alex Otti, Uzoma Dozie was unanimously appointed by the Board as the Group Managing Director/Chief Executive Officer of the Bank effective November 1, 2014 while the appointment was approved by the Central Bank of Nigeria in December 2014.
In 2015, the bank's profit after tax went down from N28.36 billion to N5.656 billion. It went down further to N3.499 billion in 2016 and a loss of N9.011 billion in 2017.
In 2017, noticing that it could no longer continue to cope with losses from its subsidiaries, the bank sold its West African operations in Benin, Togo, Cote d'Ivoire and Senegal to Manzi Finances S.A., a Cote d'Ivoire-based financial services holding company.
The bank said the sale of these operations was to enable it focus its resources exclusively on Nigeria as it is poised to capitalise on the positive macro fundamentals inherent in the Nigerian market.
Commenting on the transaction, Diamond Bank's CEO Uzoma Dozie said: "After 18 years of building the Diamond Bank franchise in other markets in West Africa, the time has come to fully apply our resources to Nigeria. This, Dozie said aligns with Diamond Bank's strategic objective: to be the fastest growing and most profitable technology-driven retail banking franchise in Nigeria".
Aside the sale of these operations, the bank is also on the verge of selling its United Kingdom's operations.
The lender struck a deal with British industrialist, Sanjeev Gupta, earlier this year, after selling its West African subsidiaries last year.
In May, Diamond Bank posted a 2017 loss, its first time in the red in six years after selling assets to conserve capital and to focus on its home market.
Its half-year 2018 pre-tax profit declined by 69 per cent to N2.92bn, hurting its shares, which further fell by 1.60 per cent on Tuesday.
The bank said it expected loan growth to return; growing five per cent this year after credit declined in the first half by 3.6 per cent.
A Bank in Coma
With the latest S&P Global Ratings downgrade of Diamond Bank, it is evident that the fortunes of the bank, which was once one of Nigeria's top banks about a decade ago has strangely deteriorated into a bank in a coma.
Diamond Bank was downgraded On Weaker-Than-Expected Asset Quality; Outlook Negative
S&P believes that the bank's provisioning needs will be higher than it initially expected, which will put pressure on the bank's capitalisation.
Additionally, its foreign-currency liquidity position also remains vulnerable, due to a large upcoming Eurobond maturity in May 2019.
"As a result, we are lowering our global scale ratings on Diamond Bank to 'CCC+/C' from 'B-/B' and our Nigeria national scale ratings to 'ngBB-/ngB' from 'ngBBB-/ngA-3'.
The negative outlook reflects pressure on the bank's capitalization and foreign-currency liquidity," The foremost rating agency said.
The rating action by S&P considers Diamond Bank to be currently dependent on favorable business, financial, and economic conditions to meet its financial obligations.
It said it believed that the bank will have to set aside higher provisions than they initially expected, following the adoption of International Financial Reporting Standard No. 9 (IFRS 9), which implies weaker asset quality than expected and exerts significant pressure on the bank's capitalization," The report said
It went further to say that "Following the bank's successful disposal of its West African subsidiaries, and imminent disposal of its U.K. subsidiary, it expects it to convert its license into a national banking license. The license conversion would mean a lower minimum capital adequacy ratio (10% versus 15% currently) and lower risk of breach. However, the timing is uncertain, and it considers that there is significant pressure on its capital position. Moreover, four of the bank's 13 board members have resigned recently, which could create instability if left unresolved in the near term.
"As at Dec. 31, 2017, the bank's regulatory capital adequacy ratio reached 16.7 per cent. It dropped to 16.3 per cent in Sept. 30, 2018, on the back of IFRS 9 implementation and amortization of tier-2 capital instruments. The initial implementation of IFRS 9 resulted in the bank taking a Nigerian naira (NGN) 2.5 billion (approximately $7 million) deduction from retained earnings at June 30, 2018."
The agency believes that the bank will have to take higher provisions for IFRS 9, using the N31 billion of regulatory risk reserves that it holds under the local prudential guidelines. Based on peers' experience and the bank's weak asset-quality indicators, it estimate the impact will significantly exceed the regulatory risk reserves and estimates that their risk-adjusted capital (RAC) ratio will reach 3.4%-3.9 per cent in the next 12-24 months compared with 5.3 per cent at year-end 2017.
The impact, according to S&P, will be somewhat tempered by the capital gain when the sale of the bank's U.K. subsidiary is finalized.
"We expect the bank's credit losses to average 5 per cent over the same period, while nonperforming loans (NPLs; including impaired loans and loans more than 90 days overdue but not impaired) will remain above 35% in the next 12-24 months after reaching 40 per cent at Sept. 30, 2018.
"Overall, we think the bank will display losses in the next 12-24 months. In May 2019, Diamond Bank will have to repay its maturing Eurobond principal of $200 million. The bank plans to use its foreign-currency liquidity and the proceeds from the sale of its U.K. subsidiary for the repayment, among other sources. Any delays or unexpected developments could exert downward pressure on the ratings.
"Following the recent resignation of board members, the bank could face some outflows of deposits, but the granularity of its deposit base and its historically good retail franchise are mitigating factors.
"The negative outlook reflects the pressure on the bank's capitalization from weaker-than-expected asset-quality indicators and on its foreign-currency liquidity due to a large upcoming maturity in May 2019. We could lower the ratings if provisioning needs proves higher than what we currently expect, leading to a decline in capitalization as measured by our RAC ratio (below 3%) or a breach in the local regulatory requirements."
Financial experts believe that the declaration by S&P may have further put the bank in a more precarious situation and many are calling on the management to look into the system of the bank and proffer solution.
Cyril Ampka, an Abuja-based financial expert, believes that the dwindling fortune of the bank was not unconnected with the decision of the "owners" of the bank to keep the management of the bank in the family.
"If you look at the time the bank started having this problem you will see that it coincide with the emergence of Mr Uzoma Dozie as the Managing Director of the bank. The decision of the owners of the bank to still keep leadership of the bank within the family is not favourable to the fortune of the bank," he said.
Though the bank claimed it now controls 40 per cent of the volume of Unstructured Supplementary Service Data (USSD) transactions in the banking sector but there are indications that the bank is losing several of its clients in most parts of the South-East and South-South to another Tier 2 bank.
No Merger Talk
Reacting to a report that the bank is in discussion with Access Bank over a possible merger or takeover, Uzoma Uja, Diamond Bank's Company Secretary, said it was not in discussion with any financial institution at the moment on any form of merger or acquisition.
Uja said that the attention of Diamond Bank had been drawn to the rumour in the media stating that the bank was purportedly in discussion with Access Bank to acquire the bank.
"We wish to state categorically that the bank is not in discussion with any financial institution at the moment on any form of merger or acquisition.
"We trust that the above clarifies the position of the bank with regards to the rumour on the various media platforms," Uja said.
However, recent analysis by proshare had revealed a concern around the survival of the bank and the need for the CBN to act decisively on its financial stability mandate; given the disposition and realities of its Tier 1 banks, a few that had its own hands full in dealing with legacy challenges apart from new operating environmental issues.
The bank had to content with a CBN levy over a disputed role with regards to MTN Nigeria causing it to issue a notice on CBN Levy on the London Stock Exchange on Sep 07, 2018
Sometime later in September 2018, as the Nigerian Stock Exchange (NSE) issued letters and was set to suspend Skye Bank, Unity Bank and Fortis Microfinance for non-submission of its financials in violation of the post-listing rules. A day before the ultimatum expired, the CBN Governor wrote in to ask the NSE to stay action on these institutions because the CBN was involved in serious discussions for which such an action by the NSE may complicate/jeopardize.
It noted that the withdrawal of license of Skye Bank Plc, and issuing a new one to Polaris Bank, equally left a lot of unanswered questions about the investor protection mandate of the Securities & Exchange Commission (SEC) and of NSE's observance of its post listing rules which, at the heart of it, dealt with the investor-market trust and integrity issue.
Consequently, it observed that if in the case of the stress test conducted by CBN, which they found out had three (3) banks failing the minimum regulatory liquidity ratio of 30%, but that the non-disclosure of the names of such banks in a controlled manner presented signaling challenges.
"If in the case of Diamond Bank, with its sheer size and base, has its capital eroded due to huge NPLs with no proactive approach to its resolution plans; and continues to engage in communications juggling, what signals should the markets pick from the state of affairs of such an institution?"
The hole created in the capital gap is quite huge and to fill the hole will require, according to the analysts. Significant haircut from the CBN; Forbearance of accounts (including NPL's) against the bank; and A fresh injection of capital that could easily come from an 'acquisition'.
Note: The headline of this story was cast by Business Post but the article was culled from Daily Independent Newspaper

B2B e-Commerce: Fostering Sales, Distribution with Data Analytics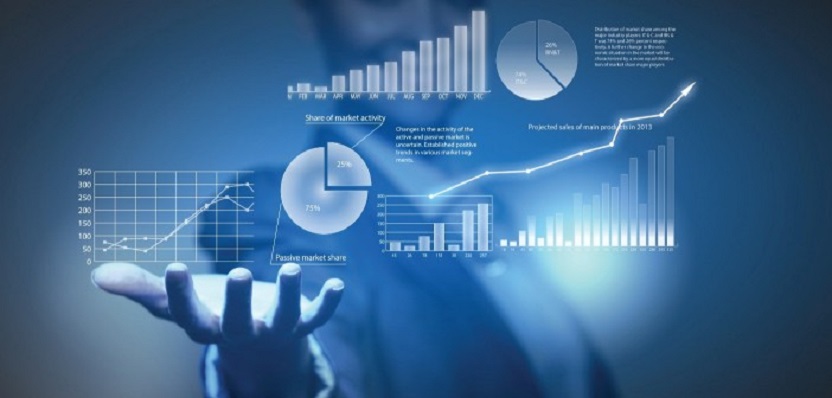 The informal sector is a major source of economic growth and productivity globally. According to both the World Bank and the International Labour Organisation (ILO) statistics, more than 2 billion people representing 61% of the world's employed population work in the informal sector.
Of the number, 93% are reportedly in emerging and developing countries. Around 86% of employment in Sub-Saharan Africa is in the informal sector, while 80% of household retail distribution is said to be delivered via informal retailers.
Nigeria is reputed to have a huge informal sector that makes up 50% of the country's Gross Domestic Product (GDP) and accounts for over 90% of employment. The informal retail market value is estimated at US$100bn out of which the food and consumer goods retail segment is worth over $40bn.
B2B e-commerce firm Alerzo's CEO, Adewale Opaleye, described the informal sector as a major source of economic growth, productivity and competitiveness.
Despite the importance of the sector, informal retailers face complex challenges that impede their business growth, financial and income stability and service quality. The challenges include limited inventory due to high demands, meaning the market is underserved; and limited access to funding which sometimes leads them to stock low-quality products.
The retail market is also clustered; products are often overpriced because prices are largely unregulated. Distance to market especially those in hard-to-reach locations; opportunity costs; dangers of travel; inadequate logistics such as transport to move purchased goods also impact informal retailers adversely. The unstructured nature of most retail businesses is another setback.
The challenges faced by consumers at the base of the pyramid also represent another key issue in the retail market. Often, lack of access to reliable product information, quality products and services, and low purchasing power deny consumers access to everyday essentials such as food, medicine, hygiene and household products.
The fallout of the challenges in the retail market segment is that manufacturers and distributors are often unable to track data on informal retail sales, regulate quality or access BoP customers for research, marketing or the delivery of social mission goals.
As a strategic pivot for national GDP growth, reforming Nigeria's informal trade is a key to unlocking socio-economic prosperity for the citizens, and improving the lives of the retailers themselves including their families, and the communities in which they operate.
Hence, initiatives that remove barriers in the Factory-to-Retail distribution chain for consumer goods companies are most welcome. The role of e-Commerce, in particular tech-driven B2B e-Commerce platforms, is pivotal in this regard.
"Our mission is to empower these informal retailers through our ecosystem of digital products, so they are equipped to run profitable and sustainable businesses. We strongly believe that technology has the potential to transform the way informal retailers conduct their businesses, by using it to facilitate – with just a click of a button – fast and easy access to a wide assortment of consumer products at zero delivery cost to the retailers," Alerzo CEO, Opaleye said.
B2B e-Commerce platforms are beneficial to manufacturers and tier one distributors as enablers of data gathering and market intelligence. By utilising an array of digital technologies to gather market intelligence and analyse data, they arm goods producers with vital information on consumer behaviour to further help them in research and product development. Distributors also use such information to scale up operational efficiency.
The use of customer data significantly fosters sales growth and enhances customer relationships. According to Statista, a 2018 survey in the United States showed that 84% of industry-wide leading firms revealed that data analytics helped to bring greater accuracy to their decision-making. That is, data utilisation and related analytics methods were reported to deliver the most value to firms by reducing expenses and creating new avenues for innovation and disruption.
Data analytics enable manufacturers and distributors to strengthen their business operations. For example, in supply chain management and customer relationship, data analytics can support the personalisation and customisation of sales and customer services to build stronger and more personal relationships with customers.
By deploying data technologies and tools, B2B e-Commerce platforms like Alerzo collect data and market intelligence to identify what customers actually expect from companies and to predict their future demands. In other words, data analytics help to create business knowledge, that is, information and understanding related to business processes and the business environment. It can additionally reveal hidden behavioural patterns.
Furthermore, B2B e-Commerce can provide manufacturers access to real-time data and instant information, creating real-time knowledge of markets, and when properly implemented, can increase sales. McKinsey's research suggests that a healthy data culture, that is, an organisational culture that accelerates the application of data analytics, is becoming increasingly important for leading and lagging companies. Also, the deployment of data helps to provide accurate and timely information within an organisation.
B2B e-Commerce platforms by utilising their digital solutions can make the collection of data more feasible and cost-effective for manufacturers and distributors. Data analytics as one of the emerging areas in the domain of B2B marketing can even support businesses with access to big data thereby increasing access to quantitative and qualitative information beyond just transaction data such as purchase quantities.
In a nutshell, B2B e-Commerce in so many ways offers solutions that are helping to address the needs in the Factory-to-Retail distribution value chain holistically – at the supply side (manufacturers, top-tier distributors and last-mile retailers), and the consumers (demand) side.
Rising Cost of Living and Boosting Living Standards
By Timi Olubiyi, PhD
The rising cost of living is impacting globally but differently and it is clearly evident that expenses and bills continue to rise steeply. The cost of food, household consumables and other essentials has skyrocketed in recent times from Cairo to Botswana, Delhi, Shanghai, London, Houston, Mexico City, Johannesburg, Mumbai, Dublin and Manila, name it. This price hike has been on the increase as part of the consequences of the novel coronavirus (COVID-19), and this continues to shrink the available disposable income of the majority altogether.
In the Nigerian context, a loaf of bread that was N350 in 2020 is now about N700, a 100% increase in two years. Similar percentage increases are in the cost of flight tickets, health care, rents, diesel, cooking gas, a bag of rice, a crate of eggs, a kilo of chicken or turkey and many other essentials due to inflation, yet income has remained the same or even less. Nothing is easily affordable, and everything is out of reach of the masses.
Given the country's current situation and that many people have not seen a growth in their income, this has resulted in reduced or no savings, increased frustration and dissatisfaction in fulfilling basic demands amongst many. There is always the possibility and anxiety of losing jobs or businesses folding up regardless of the length of service put up, experience acquired, or available connection, and these consequences may even be more severe.
Employers, in fact, are hesitant to implement any wage increases for economic reasons. Inflation continues to have a severe negative impact on man's mental, emotional, and physical well-being, as well as on marriages and livelihoods.
Currently, even with a steady, regular salary, living has become costlier with heightened uncertainty, high inflation, and weak purchasing power, especially for the masses including civil servants, entrepreneurs, and small business owners.
As a result, one of the ways to have protection is by diversifying sources of income and having multiple streams at this time. You have multiple bills; why not have multiple streams of income to support the inadequacy.
Therefore, in addition to salary or business income, it is important to source other income avenues to satisfy the rising needs, poor business performance and inflation. Because if financial capacity is weak and daily expenses continue to rise, individuals, businesses, and even households will be threatened with sustainability. Therefore, there is a need to take action because having multiple streams of income has proven to be priceless.
According to my observations, the majority of people and homes in the country rely solely on earned income, be it salary or daily income from a business, and they are always hoping that nothing bad happens. It is critical to understand that if the salary is the sole source of income, you are on the verge of financial pressure.
With the high inflation, unemployment crisis, and unstable economy, having many sources of income may help spread the risk and guarantee that homes and businesses are stable and financially protected. We live in a world where one source of income is insufficient and becoming increasingly unsustainable. If you ask me, having multiple sources of income is no longer a luxury; it is a necessity.
To be safe, it is never rational to depend on a single income source, full-time job, or a single market. Remember, change is the only constant thing in life, and this change happens rapidly in this period and is always unpredictable. Living on paycheck-to-paycheck, can severely affect mental health, increase anxiety, depression, stress and many are unaware of the implication on their health.
Consequently, having multiple sources of income is the best way to protect yourself, your company, and your family against drastic financial change. The tools for generating these multiple streams of income are readily accessible on the internet or by engaging a professional. We have greater access than ever before to information, people, ideas, and opportunities with social media, so tap into this. If the average billionaire or millionaire has more than one way to make money, it is important for professionals and business owners to think the same way and have stable passive income streams in order to stay on top of financial and economic woes.
While active income will require your full attention and effort, like being available from 8 am to 5 pm daily, passive income is generated with no or insignificant effort and attention; it can work while you sleep. So, to complement active income, passive income such as investing can generate income through dividends, interest, and return on capital.
Depending on the market and your financial circumstances, investing in real estate might provide you with high returns and rental income. But if you cannot construct to generate rent, acquire a piece of land and protect it; no matter how far away it is, it will rise in value. If you have years of experience in your field, you can start giving consultations or guest lectures as a means to earn another stream of income from your regular job or business.
Another reliable way is by acquiring assets that can generate consistent and steady cash flow. Looking inward might just help as well, talents, abilities, and passion can be used to create potentials that can give income streams.
Clearly, research has shown that having multiple streams of income as a plan aids retirement and provides the necessary comfort in old age. Hear this: if a solid retirement plan is your goal, savings alone will be insufficient; instead, the objective should include developing numerous streams of income sufficient to replace your principal active income (salary). The main benefit or advantage of having multiple streams of income is that when one stream is challenged or things are very volatile, there is a backup for extra income to attain financial stability. That can give the necessary hedge against uncertainties in a business as well as during illness, and disability of the entrepreneur.
In conclusion, it is reasonable to live below your means to make room for savings and then investment, no matter how little it helps along with a side hustle. Relying on a salary or daily business income alone is a danger at this time. In an environment where job loss and unemployment are chronic, the decision to create multiple streams of income and secure financial stability is expedient. However, do not let your side-income streams put the primary and full-time job or business at risk unless you can survive without it. Good luck!
How may you obtain advice or further information on the article?
Dr Timi Olubiyi is an Entrepreneurship & Business Management expert with a PhD in Business Administration from Babcock University Nigeria. He is also a prolific investment coach, seasoned scholar, Chartered Member of the Chartered Institute for Securities and Investment (CISI), and the Securities and Exchange Commission (SEC) registered capital market operator. He can be reached on the Twitter handle @drtimiolubiyi and via email at drtimiolubiyi@gmail.com for any questions, reactions, and comments
Imperatives of Adopting Extra-Curricular Nation Building Approach
By Jerome-Mario Chijioke Utomi
A path-breaking study has shown that globally, governments are resource and bandwidth-constrained and hence, need to prioritize productivity-enhancing policies.
To do so requires information on the nature and magnitude of market failures on the one hand, and government capacity to redress them successfully on the other hand.
This piece, however, believes that the second responsibility (capacity to redress market failures) remains the greatest challenge in the country's leadership discourse as it abbreviates development and breeds policy decisions that perpetuate poverty and consolidate powerlessness.
Despite these observed leadership shortfalls, which daily distort social justice and economic empowerment, my recent conversation with one well foresighted and quietly influential Nigerian based in the United States of America (USA), however, reveals that all hope for building a Nigeria of our dreams is not lost.
He argued that the holistic and sustainable solution to Nigeria's problem is for the leaders to stop copying the people who handed over the country to us.
"We should stop copying London to have a better society," he stated, submitting that Nigeria and Nigerians should look for practical solutions rather than reading books and following curriculum. We should be extra-curricular in our approach.
On the nation's education sector, he stressed that the educational system is faulty just like every educational system is faulty. The United States' educational system is faulty, but if there is no fault in any system, then, there is no improvement. What we call fault is a challenge and that is the basics of development. Now, our educational system is not faulty. Our educational system is still very sound. It is still the most applauded and encouraged all over the world because parents in Nigeria still train their children up to educational level. America doesn't do that. Germans don't do that. Nigeria is one of the countries where people still train their children up to the university level. So, we still have one of the best educational systems in the world.
Regardless of what the outcome is, we are being judged by the outcome, we are being judged by how many people get employment. Having worked with the medium industries in the United States, I keep employing people who have a bachelor's degree in Chemistry as people who end up as cashiers.
I have employed many people who graduated with a bachelor's degree in medicine or doctorate degree in Law and they were employed. So, Americans have got used to it, that is why they are pursuing their education, they can just get a job that Nigerians have not gotten because everyone that graduates in Nigeria with a bachelor's degree in engineering wants to work in an oil company. And anyone who graduates with a bachelor's degree in education or biology wants to teach.
That is not what they are supposed to do. Bachelor's degree in education is just training to have the ability to listen to research. You just need your education to know where they are selling high and buying low. The truth of the matter is that our children have to know that working for multinational oil companies is not the best result for studying engineering. And they have to know that teaching is not the best result for studying education or biology. You will just have a bachelor's degree because you will have the ability to research and your research could be knowing where palm kernel can be sold for N4,000 and knowing another place it can be sold for N10,000.
To Nigerian youths, he captures it this way; "this is what I tell the youth because I am very happy that I started as a youth. Anywhere you are in Nigeria, you can be successful. You don't have to come to America; you don't have to get to Lagos Agbor or Asaba. At the age of 17, I was taken to Abuja and I remember I was living in the village of Kubwa. I remember that at 17, when my brother went to work, I usually as a young boy come to the Abuja/Kaduna expressway to watch.
"And it was then I discovered that even tankers carrying petrol carried baskets of tomato as well. That is when I discovered that the South consumes so many tomatoes. And the only thing I did was to go to the Zuba market and meet with people selling tomatoes and start collecting rotten tomatoes. At 19, I told my brother I was leaving Abuja and I went back to Delta State and started farming tomatoes. And at the age of 20, 1990, I made my first million from selling tomatoes. Then that was when I decided that I wasn't going back to Abuja. By 1992, I had made over N5 million farming/selling tomatoes.
"Then I was about 22 years old. So, if I go back to Nigeria today, I would be in my village and I would be making on average about N50 million a year."
Away from the youth unemployment challenge to the nation's health sector, he again queried; "do you know that to have improved healthcare in Nigeria, we don't need doctors?"
More people, he observed, collapse when they are at a burial ceremony or at the church than when they are in the hospital. People don't collapse in the hospital. So, why do we have to keep training doctors on cardiopulmonary resuscitation (CPR)? We should gather some personnel and train them to revive people anytime somebody collapses, it might be in a compound and the man is the only one available. They should train every pastor, or better still, make it part of the qualification for ordaining pastors, to know how to do the cardiopulmonary resuscitation. So, if someone fails in the church, they (Pastor) will know what to do.
There are in fact, more people who have the telephone numbers of their pastors than the phone numbers of their doctors. In a similar style, he said, the government should train pastors and our local religious leaders on economic development strategies/policies. Rather than waiting for professors of economics particularly as evidence has shown that People respect their religious leaders more than professionals.
So, religious leaders have become our primary healthcare system, they have become our primary stand, our primary economy, and even our leaders.
Take, as an illustration, if some pastors tell their members to close their eyes while walking on the road, they will do so. That is the difference between America and Nigeria. The American government will call all the pastors and train them and now tell them to develop the nation. That is why you see churches in America preaching the same thing because they realized that people believe more in their pastors than in their leaders. So, you have to give the pastors more incentive to make the country develop.
Thus, what I tell the federal government as a holistic solution is that they have to understand the people who are ruling the people. Not to just understand that the law is what is guiding the people. You have to know the people in the motor park. You have to understand the pastor is running their lives and you have to train the pastors so that they can inculcate the development of the nation into the people. So, the federal government has to figure out who is ruling the people. Is it the pastors, Nollywood/movie industry or the music artists?
On the prevailing spate of ritual killing in the country, he has this to say; the truth of the matter is that our youths who are listening to prescriptions are not educated. Most of these ritual killings are prescriptions from uninformed people. And, once we increase our level of education and they understand how useful they (youths) are, they won't be involved in ritual killings.
What the youths need to recognize is the fact that if you don't have a job in Nigeria does not mean that nobody is looking for you in Spain. Somebody may be looking for you in Spain, Poland, or France and somebody who needs you more may be looking for you in Canada. They have not been able to exploit all the available resources. That is why they give in to the local prescription of ritual killings. That is just it. Ritual killings are a desperate attempt to gain power and success, he concluded.
I think there exist some ingrained lessons that both states and the federal government must draw and domesticate from the above admonition.
Jerome-Mario Utomi is the Programme Coordinator (Media and Public Policy), Social and Economic Justice Advocacy (SEJA), Lagos. He can be reached via jeromeutomi@yahoo.com/08032725374
Latest News on Business Post