IWD: Pains of Widows in Nigeria and CBA Foundation's Drive to Assuage Them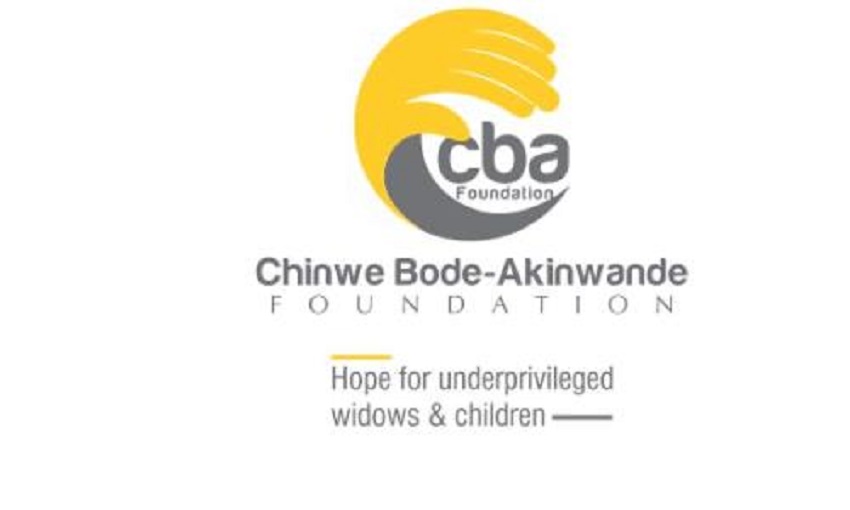 The death of a husband is a tragedy that befalls a woman as it involves a physical break in their relationship, and it is seen as the most stressful and devastating thing in life.
In every society, there are women of all ages whose husbands have gone to the great beyond, most especially the vulnerable ones. The underprivileged widows and their vulnerable children constitute a significant component of every country's population.
According to the United Nations, there are an estimated 258 million widows around the world, and nearly one in 10 lives in extreme poverty. Apart from that, 2.7 billion women are denied access to the same choice of jobs as men due to certain unconfronted restrictions, and lots face gender-based violence even today.
Available statistics show that Nigeria has over eight million disadvantaged widows with over 21 million children. These statistics appear to be on the increase due to the prevalence of crisis, terminal ailments, crimes, religion, and politics.
Therefore, the period after the death of one's husband is supposed to be a time when everything should be done to assist widows to withstand the emotional and psychological trauma, pain and frustration associated with the loss and not to add to their problems. But unfortunately, the reverse is the case by the African tradition, especially in Nigeria. People chose to maltreat widows instead of helping to ease their problems so that they live a better life.
On the African continent, particularly Nigeria, widows face seemingly insurmountable challenges. Widows rather than being sympathized with and assisted are subjected to near in-human treatment in certain traditional ritual rites and practices such as solitary confinement, defacement, dis-inheritance and a relatively long mourning period.
Many are stigmatised, blamed for their husband's death and displaced from their marital home. The most obvious effects are deepening poverty, acute stress and depression, loss of identity and self-esteem.
The widowhood condition exposes women to psychological and physical abuse as well as a whole range of health-related problems including HIV/AIDs. They face varying degrees of difficulties and untold hardships even though they tend to suffer in silence, in most cases.
For many Nigerian widows, they live not only with psychological challenges, financial constraints, and the burden of raising their children alone but also with the cultural demands of widowhood.
In most parts of the world, widows are deprived of benefiting from the inheritance of their late husbands, especially with the absence of a will. There have been sufficient instances of deprivation attempts and fights, even when the husbands left a will.
Other sundry challenges widows face in our society range from traditional, economic, emotional, and mental to spiritual problems. They also have difficulties engaging in social interaction, and poor housing, to mention a few. Others include violation of widows' rights: dethronement, defacement, forced levirate marriage; disinheritance and denial of the right of dignity and equality.
These travails, in most cases, make it practically impossible for the widows and their children to have a good life.
These challenges made the United Nations to formally adopt June 23 as International Widows Day (IWD). The IWD is recognised all over the world to address the poverty and injustice faced by millions of widows and their dependents in many countries and to raise awareness of the issue of widowhood.
Having almost nothing left to themselves, many widows find solace in petty trading due to inability to obtain sufficient capital to venture into reasonably lucrative businesses that would adequately take care of them and their children, who usually suffer malnutrition, are prone to diseases, and in most cases, are unable to go to school.
It is, therefore, incumbent on governments at all levels, non-governmental organizations, institutions, and individuals to stand up to tame these challenges and make life worth living for widows in Africa in general and Nigeria in particular.
Worried by the plight of the Nigerian widow, the Chinwe Bode-Akinwande (CBA) Foundation, a non-governmental organization in Nigeria, has tailored its activities and programmes to promote the protection of Nigerian underprivileged widows and their vulnerable children, restoring immediate and lasting hope, confidence, and courage in their lives.
Established in 2015 by Mrs Chinwe Bode-Akinwande, the foundation, under its five-point agenda, has reached out to thousands of underprivileged widows and children through skills acquisition training, health intervention, business start-ups and provision of clothing, nutrition and tuition fees for the children.
The Chinwe Bode-Akinwande (CBA) Foundation has so far empowered 8,600 widows through its women empowerment and capacity building initiative; over 4,500 underprivileged widows have received health intervention while over 10,600 have received food items. The foundation has also reinstated 158 children in schools, empowered 220 widows financially to start a business of their own and also provided palliatives to 250 widows during the COVID-19 pandemic lock-down.
Also, through advocacy and public health awareness campaigns, the foundation has continued to enlighten the masses about the plight of widows.
The CBA Foundation has also been at the front burner calling on the Nigerian government to implement and enforce the Violence Against Persons (Prohibition) Act (VAPP), which gives protection to widows in the country. The foundation believes that the government needs to create more awareness and enforcement of acts for widows to know their rights and for people to tread with caution.
According to the president/founder of the Foundation, Mrs Chinwe Bode-Akinwande, "the basis for starting the foundation is driven from the need to impact the lives of women who ordinarily might have lost hope. We give hope to the hopeless.
"The issue of rape, sexual harassment and all manners of molestations are suffered mostly by women not to think of the most vulnerable amongst them – the widows.
"Hence, we are driven to support underprivileged widows in to have a positive outlook on life, despite the problems they experience by losing their loved one, mostly the breadwinner of the family.
She added that sufficient evidence suggests that widowed women "are severely affected financially, psychologically, sexually and socially and these are rooted in cultural and traditional practices as well as the socialization processes that condition women to dependence. These conditions have erected enormous difficulties for women to creatively initiate new robust relationships with both men and women in social and economic spheres upon widowhood.
"It's even sadder that widows are not looked after by families, private sectors, governments etc. and to worsen the matter, societies curse them.
"Their children also face several problems like being withdrawn from the school and becoming more vulnerable to abuse. The CBA Foundation has joined to lend its voice for the past five years," she posited.
Some of the beneficiaries of the CBA Foundation share their story.
A widow, Ebele Onuzuluike, while sharing her sad story said:
"My name is Ebele Onuzuluike. I am from Ndiakwu, Otolo Nnewi. My husband died on September 1, 2012. Things are too tough for me. What I am passing through my late husband's family is too much!
They want to take over my inheritance and that of my kids but by the grace and power of God, I was given one. However, the family told me that they do not need me in the compound, that I should leave and move to the land they have given me. The sisters at times come down to fight me.
At times, when I am back from the market in the evening, my properties have been thrown out of the house.
As at February 1, 2021, things got so bad that the kinsmen had to step in and resolve for the family  to leave the land
Before the February 1 issue, I lit a crossover candle on my husband's grave and was praying. The family asked what that was, I told them I was praying. One of them came back to ask why I left some refuse on the farm. I said nothing, he slapped me. The sister came and slapped me, and we started fighting.  I had to call my family and they dispersed. They wanted to sell the land and I found out and started running helter-skelter.  They all were aware.
They sold it and shared the money amongst themselves but they eventually gave me another piece of land. Since I don't have a house, I had to rent a place to move with my kids. I have three kids.
They see all that happens and can tell.
CBA Foundation really helped me with the poultry business, but the market has been tough since the COVID-19 pandemic, but I am striving to keep up the business and feed my kids."
Another widow, Ezubuike Chidinma Maryam, said: "I hail from Anambra State. I am a hairstylist. I lost my husband in January 2016. It has not been easy for me and my two children.
Few months after my husband died, the family began to fight me to leave the house I built. I resisted them. They intruded into my husband's landed property and I reported the matter to our king. The case is ongoing. My husband's family said I'm not known in the family and that I should leave.
It has not been easy at all but all thanks to the CBA Foundation which came to my rescue. Today, I have my own shop where I do my business.
I want the government to support widows in the country because we are suffering."
According to Mrs Esther Fashina, it has been a hellish experience for her and her children.
"My husband died about 22 years ago. I have been managing since then with petty trade until last year when my firstborn died. My children and I left my husband's house because of incessant battles from my husband's family.
My husband's family doesn't care about the children. I have been the only one struggling for my children.
"I thank the CBA Foundation. They have been so supportive. The foundation bought a kerosene tank for me which I use to sell kerosene."
For Mrs Nnodu, a mother of three, she and her kids hawk fruits on the streets. To boost her income, she used to borrow money from the women's group to sell plastics but was unable to meet up interests and timelines. She became a lucky beneficiary of CBA Foundation seed capital for the plastic business and packaging of the fruits. As a foundation that frowns against child labour of any kind, the support by CBA Foundation is instrumental to ensuring the kids stop hawking and are able to go back to school.
The kids' welfare had remained a huge challenge for Mrs Okonkwo.   The widow who cleans the streets and takes care of her very aged mother wants to start a poultry business that can fetch her money, take care of the sick aged mother with her and cater for her kids. CBA Foundation however came to her rescue also by providing seed capital for the poultry business.
A PIB-Centred Telephone Conversation with Comrade Joseph Evah
By Jerome-Mario Utomi
To help douse the swift and conflicting reactions, utter confusion and frustration raging in the minds of the Niger Deltans and other stakeholders, occasioned by the inexplicable and unexpected provisions of the recently passed Petroleum Industry Bill (PIB), I sought a telephone conversation with Comrade Joseph Evah, Coordinator, Ijaw Monitoring Group. That was a few days ago.
Essentially, on that day, at that time and in that place, I listened to him with rapt attention as his frankness made it very easy for me to be at ease in his presence.
After 'watching' him use analysis and well-crafted arguments to demonstrate among other concerns how the federal government is creating tension in the Niger delta that no human being can control, I concluded that what made the 'meeting' crucial was not its focus on the Petroleum Industry Bill, but how well the new awareness will serve the interest of the nation.
Beginning with the 3% allocation to the community, he said; well, as you can see, every normal human being from the Niger delta is against the 3% or 5%. They are in support of the community's demand of 10%. Yes.
Although, like the Bible says; no one can enter a strong man's house without first tying him up. Then he can plunder the strong man's house Mark 3:27. Those who want to frustrate us or make nonsense of our heritage are now sponsoring some of our children who are betrayers to work against our common objective.
We are telling the Federal Government that they are creating tension in the Niger delta that no human being can control. This is the time the Government is talking about Nnamdi Kanu and IPOB. This is the time that the Government is worried about Sunday Igboho of the Yoruba nation. All these agitations are because of injustice. Instead of the Buhari government to do something to build our unity, he is by his actions encouraging the separatist movement. If it is at this time that this kind of bill is coming up, it means the government is also encouraging separatist movement in the Niger Delta
Providing direction to this conversation, I asked; how would you evaluate the role played by the representatives from the south-south region?
And just immediately, he gave this tragic-comic reply; we said they should come and give us a report of what happened, we are waiting for them. We have called their Telephone lines, and all their phones are not working. Yes! All their Telephone lines are not working; I have called some of them and their phones are not working.
Some of them at the National assembly are my cousins. Their Telephones are not working. They are all betrayers and they are hiding. They have put their names as Judas. They are the Judases of Niger Delta. We cannot fold our hands for something that in the next ten years will backfire on us.
In the next ten years from now, anybody can become Nigerian president and do whatever they like, because they believe that the Niger Deltans are the only people that send betrayers to the national assembly. We will not encourage that.
We expected them to walk out of the National Assembly. Other regions have in the past walked out of the national assembly. And there was reconciliation because those people walked out of the national assembly.  What have they been sitting down like Mumu at that place for? What are they benefitting? So, we are angry. They are Mumu. People from other tribes see them as betrayers of their region. In Abuja, they are shameless people moving about.
On 13% derivation, he captures it this way; we are not saying 100% as our expectation but because we are human beings, we will continue to talk to our leaders, let this thing be workable.
In 1999, I made a submission to Chief Olusejun Obsanjo, the former President of the Federal Republic of Nigeria, I remember telling him that the 13%derivation should be changed, and should not be given to the Governor because the governors see the 13% as a Christmas party.
Instead, he added, let us apply what Babangida did. Babangida used trade by barter to build Abuja. He started the 13% with Julius Berger because Julius Berger could not be corrupted. Julius Berger built the Aso rock; Julius Berger built 90% of all the facilities. It was Julius Berger that changed Abuja to London.  So, if he gives part of that 13% to Julius Berger Construction Company, you will see that Niger Delta will change to London.
To help make the conversation more rewarding, I (the author) asked this solution-oriented question; how will the region remedy the situation bearing in mind that Mr President is yet to sign the bill into law?
Let's again listen to Comrade Evah; that is why we are appealing to the president to do the needful so as not to encourage the separatist movement in the Niger Delta. He should send the bill back to the National Assembly for them to revisit it again. Even the Supreme Court reverses itself when the need arises. So why can't the National Assembly? That is our advice for him
Yet again, the author fired; what do you think is the holistic approach to the Niger Delta challenge?
Hear him; the holistic approach to the Niger delta challenge strictly depends on those who are ruling the country. It depends on their ability to assemble the nation's first eleven for the purpose of development, as used after the civil war. It means selecting people who are focused and impeccable.
Politics has bastardized everything. No investments for our children, nothing, the universities are not working.   How come Buhari who has been a former military Governor, former Minister and former head of state cannot assemble people who are credible, people who are productive? All we have witnessed is everyday borrowing? What kind of government is that? When they promised to change, we never knew that it was borrowing change.
At this point, the author urged that the conversation moves from an expression of grief to finding a solution. Can't our electoral system address the present leadership challenge in the country particularly, the issue of the first eleven as mentioned above?
He responded thus; yes, elections can but our electoral process cannot be trusted.  If we want to deal with and correct this situation, we must learn to spend less money on elections. Through that process, you will see the beauty of democracy. The best candidates will emerge.  But will they allow it? It will not be allowed. We have some members of the National Assembly that go there to sleep. Some of them have been part of the National Assembly right from the government of Shehu Shagari. We have to confront these people. That is why we are confronting them.
He continues; I hope that all that we are saying on television and newspaper Mr President sees them unless the press secretaries will be hiding television from him because that is what some press secretaries do. Instead of the president watching news channels, press secretaries will tune to cartoon networks. Instead of them showing him newspapers on national matters, they show him any magazine that contains cartoon networks.
Those who are guarding the president give the president a fake opinion. They are blocking people from coming to tell the truth to his ears. That is the problem. All the press secretaries around the president need to repent. Give him newspapers on national matters to look at the opinion of the people. It will help the president to manage Nigeria.
The above scenario notwithstanding, Comrade Evah noted that leaders from the Niger Delta, particularly members of PANDEF have made a lot of moves. They are still making moves and the Ijaw National Congress leaders too; are still making moves to visit the Aso Rock to talk to the president. The problem is that, will the president be fair enough to do that?
On his thoughts about how the Amnesty programme can bear the targeted result, watch out for part two of this piece.
Jerome-Mario Utomi is the Programme Coordinator (Media and Public Policy), Social and Economic Justice Advocacy (SEJA), Lagos. He could be reached via jeromeutomi@yahoo.com/08032725374.
Citizenship, Immigration Quota, Economics, Conflict & Development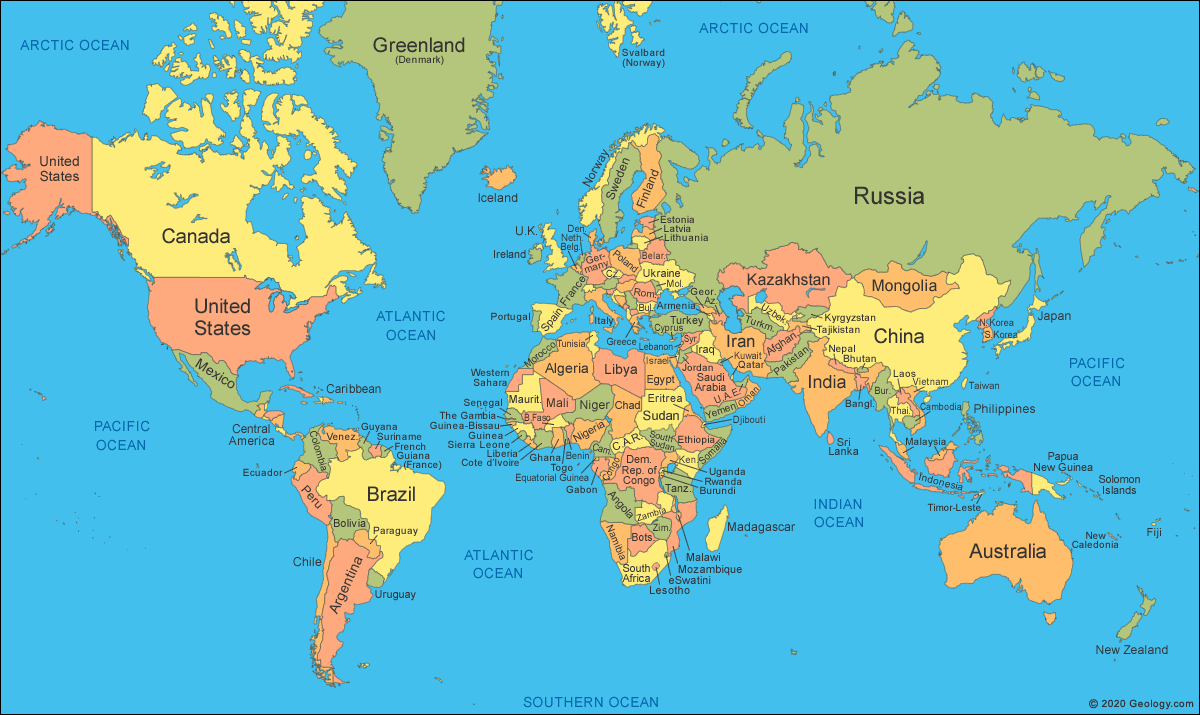 By Nneka Okumazie
What does the country an individual comes from say?
Many nations of the world offer what can be called nationality neutrality, where not much can be thought of people from there in terms of risk.
But there are a number of nations where coming from there, with or without nationality is a liability of caution around them.
There are many who say they judge based on individuals – but it is not that simple because of how the memory associates one thing with another.
There are countries – across continents, not just obvious guesses, whose people are known for exponential horror.
There is often deliberate avoidance – by many – of certain places or people because they know what the people are capable of.
Yes, there are most things in every country, to differing degrees.
Countries have prisons, where their own people fill.
Countries also have cases where their own people do unspeakable stuff.
But the countries that ensure to do better per positives are hardly represented by their worst.
The countries of negativity may have a number of best to offer but are dwarfed by their sea of horror.
There is something pervasive in whatever country – where behaviour generation skews grim.
The people may not know, outsiders may not understand, but these countries where it is just bad news, darkness, evil, etc. are cases of obdurate societies whose priority should be doing better by the people, not anything else.
But most times, the people are careless, double-down, or use interpretations that justify their actions.
They forget that to advance, evil from within must be conquered.
They also forget that there is no procession with evil that does not lead to destruction.
These places, in how they think, behave, assume, and induce ruin, set themselves and their people – everywhere – back.
They have a pattern – and that, predictable about them makes them weak. It also makes them unwanted.
They most times carry negativity wherever they go and are veritably selfish no matter how they seem to have fake bonds or gatherings among themselves.
No don't say this about that people, or don't talk about it – consign many to almost a life of waste – reared in those places.
The bigger problem, many forget, with evil – hidden or known, is what it inspires.
There are many extremes in the world at present that were not this horrific couple of decades ago.
There are also horrors within the last century that continue to shape negative action.
In many ways, good offers leadership and bad offers leadership.
The world is not that complex to have so many sources of leadership.
There are a few, relatively, and many just follow. Some who follow cannot even see that they are.
There are countries that would hardly do anything prosperous for themselves unless nudged by external people in some form.
There are those whose objective is sabotage and pain transmission.
There are those who would copy, skipping key sequences – just to do what others are doing.
There are many who would follow digital currency because everyone is doing it, but forget that differential productivity and jobs are better valued than capital pegged against anything.
There are also those whose education offers no leadership, whose sectors offer no leadership, whose businesses offer no leadership, but to follow what is done elsewhere – while over predicting their distance.
There are those who cannot show real courage, who do not even understand what courage is and that without risk – to the extent of losing all, most times, progress may never be attained.
There is a difference in the courage it takes to move from a poor country to a better one, to the one it takes to move to a poorer or unstable one, or to a war zone.
There was some civil war at some location within the last century where foreigners came to fight for a side to defeat what they believed would be dangerous.
Many died, but courage in that arena, where those having it better, keep it aside to war on backwardness, may decide for them, how they progress.
Courage is to open a business or do something.
But opening a business with a market does not compare to opening one with no defined market or developing a new product that can be useful, but may fail in demand.
There are just so many who peak at the luxury a position offers – and have nothing they would ever make better.
It is possible to make progress in different ways, but a nation without its best – those who are super attitudinally extraordinary, trying, it may be difficult to find new methods to change from their situation.
Where are you from?
Those from weak countries who do not do their best – selflessly for their nations may not be too distant from their worst.
[Judges 20:13, Now, therefore, deliver us the men, the children of Belial, which are in Gibeah, that we may put them to death, and put away evil from Israel. But the children of Benjamin would not hearken to the voice of their brethren the children of Israel:]
Dysfunctional Federalism and the Centre Called Abuja
By Jerome-Mario Utomi
In the words of James Tar Tsaaior, Professor of Media and Cultural Communication, School of Media and Communication, Pan Atlantic University, Lagos, the circle looks harmless and innocuous' but it is not. It is guilty of certain politics, inclusionary and exclusionary politics.
Every circle has its centre and margin, its core and periphery. The centre is the point of attraction because of its strategic position. Anything outside of the centre does not validly belong to the circle. It exists as a tangent, beyond its orbit or circumference.
It is interesting how the mathematical sign of the circle has become an idea for instituting cartographic domains, political hierarchies, economic zones and cultural categories in today's global neighbourhood. These include the global North and South, the First and Third Worlds, the metropolis and the province, the centre and margin and the core and the periphery, among other binary oppositions.
Likewise, here, Abuja represents the centre. It is the capital city of Nigeria. It is in the middle of the political circle called Nigeria. The skyline of the city, which was built largely in the 1980s, is dominated by Aso Rock, an enormous monolith. It rises up behind the Presidential Complex, which houses the residence and offices of the Nigerian president in the Three Arms Zone on the eastern edge of the city. Nearby are the National Assembly and the Supreme Court of Nigeria.
The city overtly and covertly shares the above attributes of a centre.
In the spirit of the true federal system, Abuja and the federal (central) government, was originally meant to operate as a coordinating government and not as a controlling government and has the exclusive responsibility for the mutually agreed common national services.
But contrary to expectation, Abuja is guilty of certain politics as it presently 'enjoys' political obesity- welding much power to the detriment of the federating states. Laced with the spirit of command and control, and has asymmetrically cornered to itself responsibilities such as the Armed Forces, Nigerian Police, Citizenship, Customs, Central Bank of Nigeria/National Currency, Immigration, Foreign Affairs including Foreign Trade, National Education Standards, but not Educational Institutions (Primary, Secondary and Tertiary Levels, National Scientific, Technological and Industrial Goods Standards including Agricultural/Mineral Commodity Export Standards, Trunk A Roads or Interconnecting High ways of Nigerian Federation, among others.
Evidently, for the reason that the 'constitution we inherited (1999 constitution as amended), from the military is as faulty as it is now outdated; and did not originate from "the people" but rather a product of imposition', it made slanted provisions that mirrors government at the centre as both 'captain and coach' of other federating states thereby characterizing Abuja as a general surrounded by many lieutenants. This set the stage for the nation's dysfunctional federalism.
Today, Abuja means different things to different people.
To some lazy state governors, who are clueless about increasing their state's internally generated revenue (IGR), and depend solely on federal allocation, Abuja, means a 'dispenser of goodness'.
For politicians outsmarted in their states, Abuja is the 'wilderness of consolation and a desert of hope'. For those that lost elective positions in their states/constituencies, Abuja is the centre where the sweet phrase; 'weep not child' can only be heard via political appointments and contracts.
This inglorious disparity in the power-sharing arrangement has rendered as unabated the need for restructuring the relationship between the centre and the states to reflect true economic and political federalism that will allow for resource control by the varying states while paying the constitutionally stipulated taxes to the centre.
Compounding this present national challenge is the posture of President Muhammadu Buhari, who presently sees nothing to restructure in the political edifice called Nigeria.
To add context to the discourse, represented by the Executive Secretary, Revenue Mobilization, Allocation and Fiscal Commission, Alhaji Mohammed Bello Shehu, at the launch of Kudirat Abiola Sabon Gari, Zaria Peace Foundation which took place at Ahmadu Bello University Hotels, Zaria, Mr President said as follows; "Again, those who are discussing restructuring, my question is, what are you going to restructure? If you ask many Nigerians what they are going to restructure, you will find out that they have nothing to talk about.
"Some of them have not even studied the 1999 Constitution. The 1999 Constitution is almost 70 to 80 per cent the same with that of the 1979 Constitution."
Unmistakably, there exist two reasons that qualify Mr President's latest position on the state of the nation as a crisis and deeply troubling.
First, it is coming a few years after the same Mr President noted while delivering a nationwide broadcast on Monday, January 1, 2018, that 'no human law or edifice is perfect. Whatever structure we develop must periodically be perfected according to the changing circumstances and the country's socio-economic developments.'
Identifying those imperfections and catalysing the process of reforming this changing circumstance as muted by the president should be the preoccupation of all at the present circumstance.
The second concern is that Mr President is not alone in this deformed argument.
Recently, some Nigerians argued that President Buhari was elected by Nigerians and he is the symbol of the sovereign many talked about. Therefore, asking him to convoke a Sovereign National Conference for the purpose of restructuring Nigeria is to ask him to abdicate the high office of the presidency of Nigeria, that is, to surrender his powers, office to a group of elected or selected persons who now determine the tenor of the federation.
While this piece accepts the above reasoning is true, the argument is, however, plagued/deformed by its decision to remain silent or failure to remember that Mr President is also constitutionally empowered to demand from the national assembly via executive Bill, amendments of the constitution according to the changing circumstances.
In simple language, this is what Nigerians want/demand and will appreciate if Mr President performs this function at the most fundamental level.
Supporting this claim is a statement credited to the President-General of Ohanaeze Ndigbo, Prof. George Obiozor as it lays bare what Igbos and the generality of Nigerians demands.
He said in parts; fundamentally, what Ndigbo really want is some form of internal autonomy based on a restructured Nigeria.
Categorically stated, we are of the view that the federation of Nigeria must be a union of equals and the composite units must have the ability to stand without begging the centre for survival. That is a federal system of government with its characteristics of decentralization and devolution of power among the federating units".
From the above reason flows yet another concern which has to do with justice. Globally, there exists a veiled agreement that justice has two different faces, one conservative of ex­isting norms and practices, the other demanding reform of these norms and practices.
Thus, on the one hand, it is a matter of justice to respect people's rights under existing law or moral rules, or more generally to fulfil the legitimate expectations they have acquired as a result of past practice, social conventions, and so forth.
On the other hand, justice gives us reason to change laws, practices and conventions quite fun­damentally, thereby creating new entitlements and expectations.
While those of us who believe in the unity of Nigeria may not agree with the campaign of any group or ethnic nationality to dismember Nigeria, the truth must be told to the effect that the whole gamut of restiveness and resurgence demand for the dissolution of Nigeria stems from mindless exclusion, injustice and economic deprivation.
The best way to reverse this trend is to first acknowledge that the constitution we inherited from the military is as faulty as it is now outdated. And most importantly, we must make Abuja/the government at the centre shed some weight via power devolution. Call it restructuring, you may not be far from the truth!
Latest News on Business Post