IWD: Pains of Widows in Nigeria and CBA Foundation's Drive to Assuage Them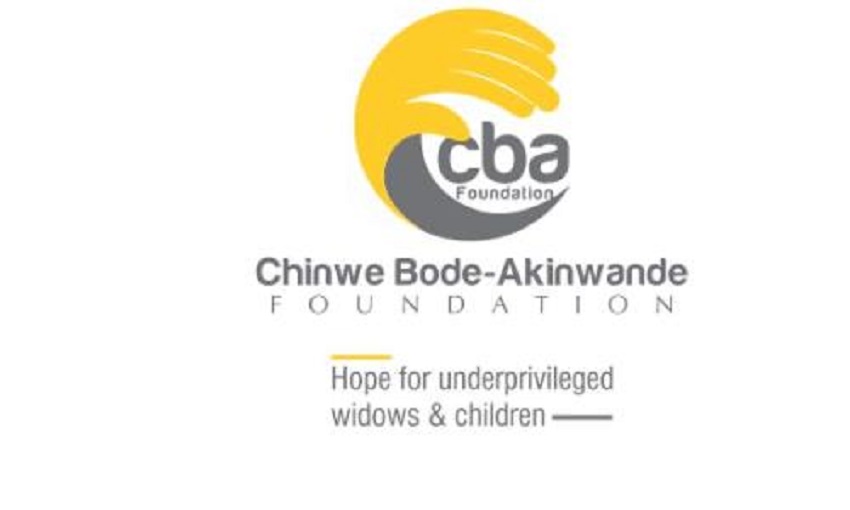 The death of a husband is a tragedy that befalls a woman as it involves a physical break in their relationship, and it is seen as the most stressful and devastating thing in life.
In every society, there are women of all ages whose husbands have gone to the great beyond, most especially the vulnerable ones. The underprivileged widows and their vulnerable children constitute a significant component of every country's population.
According to the United Nations, there are an estimated 258 million widows around the world, and nearly one in 10 lives in extreme poverty. Apart from that, 2.7 billion women are denied access to the same choice of jobs as men due to certain unconfronted restrictions, and lots face gender-based violence even today.
Available statistics show that Nigeria has over eight million disadvantaged widows with over 21 million children. These statistics appear to be on the increase due to the prevalence of crisis, terminal ailments, crimes, religion, and politics.
Therefore, the period after the death of one's husband is supposed to be a time when everything should be done to assist widows to withstand the emotional and psychological trauma, pain and frustration associated with the loss and not to add to their problems. But unfortunately, the reverse is the case by the African tradition, especially in Nigeria. People chose to maltreat widows instead of helping to ease their problems so that they live a better life.
On the African continent, particularly Nigeria, widows face seemingly insurmountable challenges. Widows rather than being sympathized with and assisted are subjected to near in-human treatment in certain traditional ritual rites and practices such as solitary confinement, defacement, dis-inheritance and a relatively long mourning period.
Many are stigmatised, blamed for their husband's death and displaced from their marital home. The most obvious effects are deepening poverty, acute stress and depression, loss of identity and self-esteem.
The widowhood condition exposes women to psychological and physical abuse as well as a whole range of health-related problems including HIV/AIDs. They face varying degrees of difficulties and untold hardships even though they tend to suffer in silence, in most cases.
For many Nigerian widows, they live not only with psychological challenges, financial constraints, and the burden of raising their children alone but also with the cultural demands of widowhood.
In most parts of the world, widows are deprived of benefiting from the inheritance of their late husbands, especially with the absence of a will. There have been sufficient instances of deprivation attempts and fights, even when the husbands left a will.
Other sundry challenges widows face in our society range from traditional, economic, emotional, and mental to spiritual problems. They also have difficulties engaging in social interaction, and poor housing, to mention a few. Others include violation of widows' rights: dethronement, defacement, forced levirate marriage; disinheritance and denial of the right of dignity and equality.
These travails, in most cases, make it practically impossible for the widows and their children to have a good life.
These challenges made the United Nations to formally adopt June 23 as International Widows Day (IWD). The IWD is recognised all over the world to address the poverty and injustice faced by millions of widows and their dependents in many countries and to raise awareness of the issue of widowhood.
Having almost nothing left to themselves, many widows find solace in petty trading due to inability to obtain sufficient capital to venture into reasonably lucrative businesses that would adequately take care of them and their children, who usually suffer malnutrition, are prone to diseases, and in most cases, are unable to go to school.
It is, therefore, incumbent on governments at all levels, non-governmental organizations, institutions, and individuals to stand up to tame these challenges and make life worth living for widows in Africa in general and Nigeria in particular.
Worried by the plight of the Nigerian widow, the Chinwe Bode-Akinwande (CBA) Foundation, a non-governmental organization in Nigeria, has tailored its activities and programmes to promote the protection of Nigerian underprivileged widows and their vulnerable children, restoring immediate and lasting hope, confidence, and courage in their lives.
Established in 2015 by Mrs Chinwe Bode-Akinwande, the foundation, under its five-point agenda, has reached out to thousands of underprivileged widows and children through skills acquisition training, health intervention, business start-ups and provision of clothing, nutrition and tuition fees for the children.
The Chinwe Bode-Akinwande (CBA) Foundation has so far empowered 8,600 widows through its women empowerment and capacity building initiative; over 4,500 underprivileged widows have received health intervention while over 10,600 have received food items. The foundation has also reinstated 158 children in schools, empowered 220 widows financially to start a business of their own and also provided palliatives to 250 widows during the COVID-19 pandemic lock-down.
Also, through advocacy and public health awareness campaigns, the foundation has continued to enlighten the masses about the plight of widows.
The CBA Foundation has also been at the front burner calling on the Nigerian government to implement and enforce the Violence Against Persons (Prohibition) Act (VAPP), which gives protection to widows in the country. The foundation believes that the government needs to create more awareness and enforcement of acts for widows to know their rights and for people to tread with caution.
According to the president/founder of the Foundation, Mrs Chinwe Bode-Akinwande, "the basis for starting the foundation is driven from the need to impact the lives of women who ordinarily might have lost hope. We give hope to the hopeless.
"The issue of rape, sexual harassment and all manners of molestations are suffered mostly by women not to think of the most vulnerable amongst them – the widows.
"Hence, we are driven to support underprivileged widows in to have a positive outlook on life, despite the problems they experience by losing their loved one, mostly the breadwinner of the family.
She added that sufficient evidence suggests that widowed women "are severely affected financially, psychologically, sexually and socially and these are rooted in cultural and traditional practices as well as the socialization processes that condition women to dependence. These conditions have erected enormous difficulties for women to creatively initiate new robust relationships with both men and women in social and economic spheres upon widowhood.
"It's even sadder that widows are not looked after by families, private sectors, governments etc. and to worsen the matter, societies curse them.
"Their children also face several problems like being withdrawn from the school and becoming more vulnerable to abuse. The CBA Foundation has joined to lend its voice for the past five years," she posited.
Some of the beneficiaries of the CBA Foundation share their story.
A widow, Ebele Onuzuluike, while sharing her sad story said:
"My name is Ebele Onuzuluike. I am from Ndiakwu, Otolo Nnewi. My husband died on September 1, 2012. Things are too tough for me. What I am passing through my late husband's family is too much!
They want to take over my inheritance and that of my kids but by the grace and power of God, I was given one. However, the family told me that they do not need me in the compound, that I should leave and move to the land they have given me. The sisters at times come down to fight me.
At times, when I am back from the market in the evening, my properties have been thrown out of the house.
As at February 1, 2021, things got so bad that the kinsmen had to step in and resolve for the family  to leave the land
Before the February 1 issue, I lit a crossover candle on my husband's grave and was praying. The family asked what that was, I told them I was praying. One of them came back to ask why I left some refuse on the farm. I said nothing, he slapped me. The sister came and slapped me, and we started fighting.  I had to call my family and they dispersed. They wanted to sell the land and I found out and started running helter-skelter.  They all were aware.
They sold it and shared the money amongst themselves but they eventually gave me another piece of land. Since I don't have a house, I had to rent a place to move with my kids. I have three kids.
They see all that happens and can tell.
CBA Foundation really helped me with the poultry business, but the market has been tough since the COVID-19 pandemic, but I am striving to keep up the business and feed my kids."
Another widow, Ezubuike Chidinma Maryam, said: "I hail from Anambra State. I am a hairstylist. I lost my husband in January 2016. It has not been easy for me and my two children.
Few months after my husband died, the family began to fight me to leave the house I built. I resisted them. They intruded into my husband's landed property and I reported the matter to our king. The case is ongoing. My husband's family said I'm not known in the family and that I should leave.
It has not been easy at all but all thanks to the CBA Foundation which came to my rescue. Today, I have my own shop where I do my business.
I want the government to support widows in the country because we are suffering."
According to Mrs Esther Fashina, it has been a hellish experience for her and her children.
"My husband died about 22 years ago. I have been managing since then with petty trade until last year when my firstborn died. My children and I left my husband's house because of incessant battles from my husband's family.
My husband's family doesn't care about the children. I have been the only one struggling for my children.
"I thank the CBA Foundation. They have been so supportive. The foundation bought a kerosene tank for me which I use to sell kerosene."
For Mrs Nnodu, a mother of three, she and her kids hawk fruits on the streets. To boost her income, she used to borrow money from the women's group to sell plastics but was unable to meet up interests and timelines. She became a lucky beneficiary of CBA Foundation seed capital for the plastic business and packaging of the fruits. As a foundation that frowns against child labour of any kind, the support by CBA Foundation is instrumental to ensuring the kids stop hawking and are able to go back to school.
The kids' welfare had remained a huge challenge for Mrs Okonkwo.   The widow who cleans the streets and takes care of her very aged mother wants to start a poultry business that can fetch her money, take care of the sick aged mother with her and cater for her kids. CBA Foundation however came to her rescue also by providing seed capital for the poultry business.
Buying Naira with Naira, Rantings And Musings
By Prince Charles Dickson PhD
Under pressure we wail under pressure, under pressure black people under pressure, under pressure Nigerians under pressure. No food in we belly, no money in ah we pocket, no bed we lay we head.
The people dem are suffer, in ah ghetto, in ah city, everywhere dah me go oh, me see them, some are cry, some are die, some are weeping! Some are wailing! Everywhere dah oh eh. Under pressure we wail under pressure, under pressure everybody under pressure, Ras Kimono Under Pressure
You see the Nigerian looks upon Nigeria as a theatre and the entire population representing and manifesting the full spectrum of acts and actors. In this revelry, life is the theatre; the nation is the stage upon which we perform. The politicians and a few of us are the actors, very often mediocre. When stars appear, it is more often because a play must have a star rather than because the player is possessed of some dramatic genius. We saw it with Obasanjo, we saw it with Mr Yar'adua, and with the shoeless one, we are seeing it with the soon-to-end Mr Buhari. We falter and we muff our lines; sometimes our performance takes on an aspect of the grotesque-nobody takes this seriously because it is perceived as being the nature of the play. Our people become the audience.
I once watched with bemusement a deaf and dumb boy who caught his mom with a stranger in bed. When his father came home, the poor young boy was at a loss on how to communicate his discovery. After several futile attempts, the boy ceased trying. The father, on the other hand, patted him, walked into the bedroom and was scolding the wife, he asked her why she was sick, rolling on the bed and could not call for help from the neighbours or the family doctor.
I am not going to talk about the currency redesign brouhaha, because as good a policy as it supposedly is, again, it has exposed the gross behavioural nature of some Nigerians. The central bank, the commercial banks, the bankers, the PoS Operators and the general populace are guilty of varying degrees of culpability.
And, then the fuel palaver, the same one that once upon a time Minister of Information and Culture, Lai Mohammed, said: "This is the winter period. There is always more demand for refined products from petroleum during winter in colder countries. This is what we are experiencing now." Today, I guess it is winter in those places again. And at the black market, the usual trend, is certainly high petrol prices, unavailable and weak Naira, low minimum wage and increasing poverty.
Legislators are neither here nor there; governors' are not sure where they stand. In all the noise the product disappears. Transportation fare increases, food prices skyrocket…a nation that has a disconnect between the ruled and its rulers, like the deaf and dumb boy, his mother, the stranger and his father.
The fact is, our currency wahala, and fuel palaver are not the government's problem. What are we really subsidising? Is it the high cost of energy or unavailable petroleum products? Nigerians are tired, hungry and not in protest mode. There's no fuel scarcity but fuel criminality because leadership lacks the will.
Where are the refineries promised, all gone with the wind called Turn Around Maintenance! There is no PMS in the fuel station, but unregistered marketers/blackmarkers all have the commodity… a continued rationalisation and justification of absurdities like a commentator put it. It is even more disheartening when the intellectual effort and voice of elites are at the heart of such theatricals due to ethnoreligious cleavages birthed by economic disenfranchisement.
Our major problem is the lack of leadership manifesting itself in every facet of our human endeavours. Some of these areas may be fixable in future if we get the right people with the right policies but how do you fix the future of the mass population of our children who are not getting educated today?
The future of Nigeria is bright, and interesting but scary if we reflect on it. Teachers are illiterate; students can't go to school because schools are closed down, and alternatives are unaffordable, the change is bleak…
The fuel management chain is a lucrative cankerworm of corruption, our banking system is not exactly different, a serious government can yet tackle it, it's beyond committees and white papers. It's action; only action can stop the rot. Nigerians can, I believe we can but we don't know that we can, and doubt if we are ready.
The reason is simple…we are not just part of the problem, in some cases, we are the problem, when Sunny Okunsun sang;
Which way Nigeria, which way to go? I love my fatherland, o yeah, I want to know; Yes, I want to know. I love my fatherland, which Nigeria is heading to? Many years after independence, we still find it hard to start. How long shall we be patient still we reach the promised land? Let's save Nigeria, so Nigeria won't die. Which way Nigeria? Every little thing that goes wrong, we start to blame the government. We know everything that goes wrong, we are part of the government.
Which way Nigeria is heading to? Inefficiency and indiscipline is ruining the country now; corruption here there and everywhere, inflation is very high. We make mistakes in the oil boom, not knowing that was our doom. Some people now have everything, while some have nothing. Which way Nigeria, which way to go?
I end with this encounter, a politician was charged with profanity for calling an opponent a bastard: the politician retorted, "When I call him s.o.b I am not using profanity. I am only referring to the circumstances of his birth". What is the circumstance of the birth of Nigeria, can anything be done to bring destiny and fate to conjure up some good for us all?
The elites are having a field day, but with each fleeting moment, three facts of life beckon, the rising of the sun, the setting of the moon and truth, only time will tell.
AI Could Completely Transform Interactive Advertising
By Marcellus van der Merwe
In recent months, you have probably seen a plethora of image and text posts produced by artificial intelligence (AI) applications, with DALL-E and ChatGPT featuring as the most popular in their respective fields. For the curious-minded, you may well have already experimented with these or other AI apps. Inevitably, as is the case with any new attention-grabbing app, follows a lot of media speculation on how the application could transform a variety of jobs and industries. 
But what about interactive advertising? This is a question worth asking. The sector is, after all, poised to be worth $123.3 billion by 2030. Advertising has also been at the forefront and the driving seat of many major technological shifts that have defined the past two decades. Search and social media, in particular, owe much of their growth and profitability to advertising revenue while also forcing the industry to evolve in new and exciting directions.
AI has the potential to be similarly transformative. While many marketing companies already use AI for numerous functions, including data intelligence and analysis, it's also clear that marketing is just beginning its AI journey. In the coming years, AI could result in unprecedented evolutionary leaps forward for interactive advertising, especially in creative execution. 
Digging through the data 
With that in mind, it's worth reiterating how big a role AI already plays in marketing, with its ability to understand and analyse large amounts of data, in a condensed amount of time. Remember, to provide truly personalised experiences expected from advertisers, large amounts of data are required. However, the task of manually pulling apart data and extracting useful intelligence can be incredibly time-consuming and expensive. AI automates a lot of that heavy lifting whilst ensuring that data is kept accurate and up-to-date. 
As a result, marketers alike gain a clearer idea of which channels are able to best deliver against the spend placed on them, as well as the types of messaging working for which segments. This is highly beneficial for an industry that historically had a hard time demonstrating precise value. 
It's also worth noting that many of the platforms so successfully used by marketers are making successful use of AI. Spotify, for example, uses it to ensure its position in the market as the preferred audio streaming platform. AI analyses listener habits and builds custom playlists based on previous listening and serve them to the user on a daily basis, ensuring the music served is curated from previous preferences of audio chosen. 
The creative element
AI is already starting to go one step further. Increasingly, it plays an important role in helping marketers deliver creatively excellent, interactive experiences that meet the needs and wants of consumers.
A number of companies, for instance, are already making use of AI-powered chatbots to ensure their consumers are directed to the correct products or services. This approach recognises that marketing can play an important role in providing great customer experiences. It is also one that we can expect to see employed more frequently in the future, having been successfully applied to sectors as diverse as make-up and DIY.
But the text and image creation capabilities of applications such as ChatGPT and DALL-E could easily take those crucial steps further. The conceptualisation would still be done by humans, of course, but there is massive potential for a big shift in interactive advertising. Imagine, for example, being able to provide text, visual, and even audio-visual marketing experiences (the same AI tech used in deep fakes has legitimate uses, too) that are truly unique to every consumer who sees them.
With those abilities locked in, advertising agencies can surprise and delight customers in new and innovative ways. For example, with in-store or event activations, if consumers were able to see their own customised creative in just a few prompts, customers would feel like they've created something truly unique for their favourite brand.
Fostering individual connections
Ultimately, you have the potential to achieve a huge shift in how people perceive companies advertising to them. Whereas previously, questions may have arisen from consumers on exactly how companies know so much about them, instead now, they'd simply feel that a company actually 'gets' them as individuals. And essentially, instilling feelings of relatability and understanding is foundational to building the kind of real, meaningful, and lasting relationships that every company should strive for. 
It's a future vision on the cusp of becoming a reality. As such, it's something that all advertisers and marketers should be moving towards and striving to achieve from the get-go.
Marcellus van der Merwe is the Spotify Sales Lead at Ad Dynamo by Aleph
What Tech Takeoff Could Mean for Industries Across Board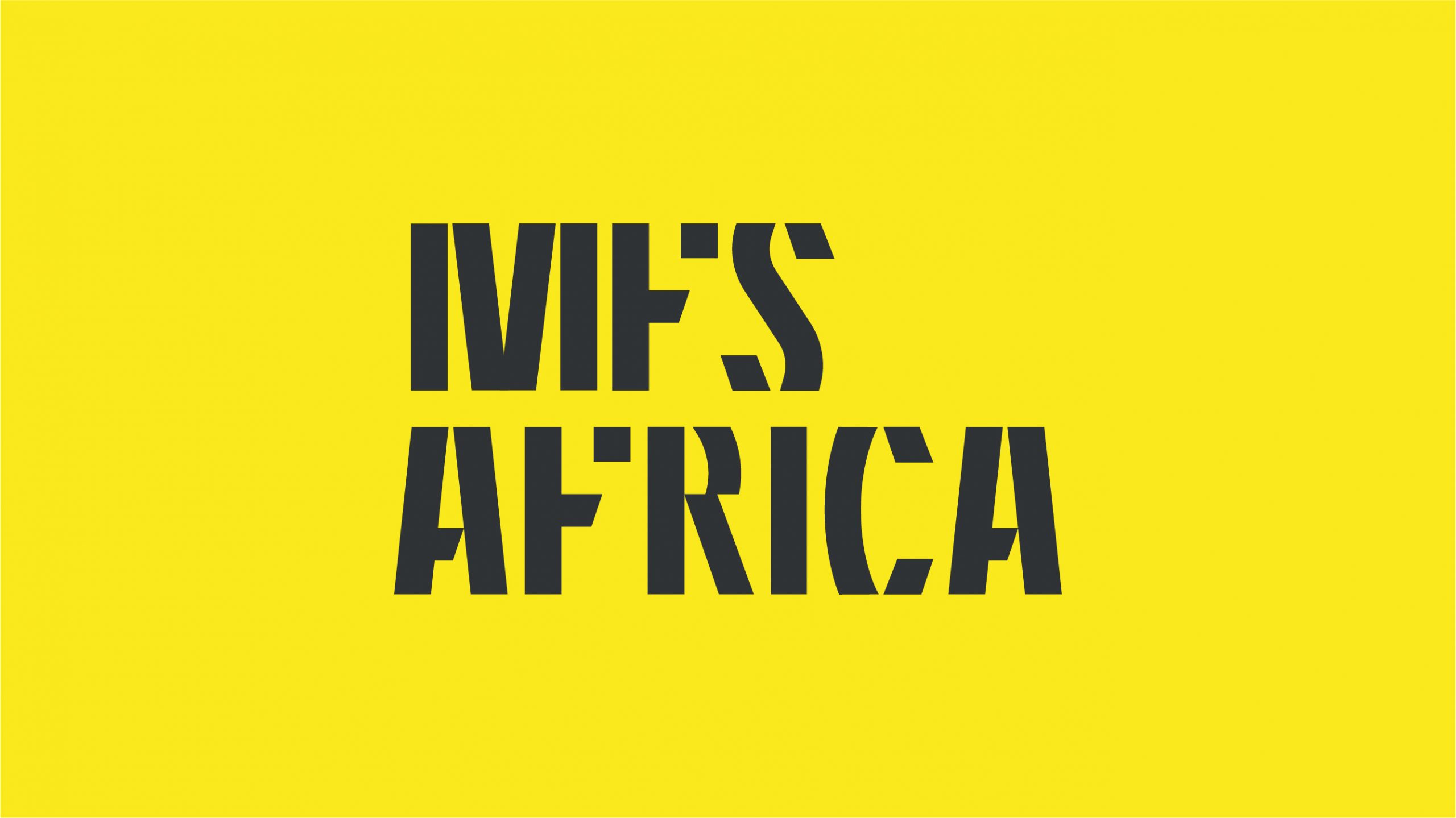 It's no secret that technology across the continent is burgeoning at unprecedented rates. Homegrown innovations that speak to socio-economic bottlenecks are plenty due to increased access to resources, training and development, and investment. This can largely be attributed in part to the growing number of 'technology hubs' being established on the continent that are fostering innovation for startups and helping to bridge the gap to a more developed and economically sustainable continent. 
According to the World Economic Forum (WEF),  92% of Africa's investment in technology is won by Nigeria, Egypt, Kenya, and South Africa, which account for a third of the continent's start-up incubators and accelerators. While these four regions lead the way in terms of technology hubs, regions such as Zanzibar, Tanzania, through its new initiative 'Silicon Zanzibar' are joining the race to attract and relocate technology companies and workers from across Africa and beyond to the island. 
The continent has a long way to go if it is to reach the record figures raised by US startups. As we continue to bear witness to the continued rise of innovative solutions from the continent, here's what an increase in local tech hubs could mean for industries and what to take into consideration:
Increased partnerships and collaboration
Africa has been at the forefront of world-class innovation for a long time, especially when it comes to homegrown technology solutions that speak to and solve socio-economic problems in communities across the continent. Countries such as Kenya and Nigeria have been at the forefront, but the likes of Tanzania, Uganda and Ghana are establishing intentional tech ecosystems that foster entrepreneurship and skills development, which will open up endless possibilities, particularly for fintech, an industry that is rapidly growing, evolving and one that has often relied on foreign investment.
"At MFS Africa, we have always believed that the only currency is access, and while we continue to, through our own efforts, create, advocate for, and partner to enable borderless transactions across the continent, the growing 'tech hub' culture in Africa will, in the long run, allow us to identify talent and collaborate with and partner with more start-ups. It also has the potential to increase dialogue with governments in regions like Tanzania, where we have partners, as we continue to transform the lives and realities of Africa and the diaspora," says Cynthia Ponera, Regional Sales Director for East Africa at MFS Africa, a leading digital payments hub in Africa that works continuously with trusted global partners across Africa to connect African consumers to each other and to the global digital economy.
Sufficient power for the necessary infrastructure 
"When we talk about Africa's quest to be a global tech hub, we need to ensure that we're also considering the tech needed to power the foundational infrastructure that supports this ambition," says Matthew Cruise, Head of Business Intelligence at Hohm Energy.
According to the United Nations, some 570 million people in Africa have no access to electricity, which drastically hampers socio-economic development or poverty alleviation for those without this basic human right. Renewable energy in the form of solar energy is the most viable option for addressing this challenge, as the continent holds some of the highest solar radiation numbers in the world. 
The inability of Eskom to meet the energy needs of Africa's most industrialised country is widely known. But surprisingly, South Africa's energy crisis has created opportunities for companies and investors to meet the demand for renewable energy alternatives. We see considerable innovation in solar solutions locally and throughout Africa for addressing power outages, and many of these will be replicated in Europe and other first-world countries as they, too, start to grapple with rising fuel costs and power outages. 
As the technology to harness this renewable resource becomes both more sophisticated and more cost-effective, governments and businesses alike need to embrace this as the solution to one of the continent's most fundamental infrastructure challenges.
Attracting more investment through unique solutions
Tony Mallam, Managing Director of bitcoin micro-saving and investing fintech platform, upnup advises that "entrepreneurs wanting to leverage the potential opportunities of a global Africa tech hub wave should think about building solutions that are unique to Africa, such as the huge unbanked and the 'Know Your Customer' KYC'ed population, estimated to be at least 57% of the continent's population.
""The Opportunity provided by Africa's high mobile internet penetration will allow investors to leapfrog last generation infrastructure into cutting-edge solutions. Governments would need to support this opportunity by providing the right infrastructure, a safe regulatory environment, minimal red tape and tax incentives,"explains Mallam.
Training, developing and upskilling will be crucial
Building the continent's tech and digital capability needs to run parallel with skill development. The World Bank estimates that by 2050, half of Africa's population of 1 billion people will be under the age of 25, suggesting that the workforce of the future is based here. But in order to effectively harness the potential of this workforce, we need to ensure we're training, developing, and upskilling people in a relevant and sustainable way. 
Salesforce's Authorised Training Partner and Workforce Development Partners in South Africa are committed to bringing fit-for-purpose skills into the ecosystem to meet the demands of the future workplace and to also ensure we're leveraging technology for the greater good. And partnerships are central to reaching these objectives. 
"Indeed, if Africa is to realise its ambitions of being a global tech hub, it is imperative that all the various stakeholders—government, business, civic organisations and educational institutions – work collaboratively. At Salesforce, we believe business is a platform for change and thus has a central role to play in Africa's tech future'" says Zuko Mdwaba, Country Leader and Area Vice President, Salesforce South Africa.
Access is key and healthtech is central to that 
It is imperative that any reference to tech on the continent makes special mention of health tech, where the room for growth is exponential. In fact, the African healthcare market is expected to be worth US$259 billion by 2030, pointing to an opportunity that cannot be ignored.
"Three thoughts come to mind of how healthtech can significantly impact the continent's different markets for the better: It can provide access to cheaper healthcare, provide access to healthcare in your pocket (such as telehealth), and technology can play a role in bridging the skills gap and helping medical practitioners do more with less resources," says Bongani Sithole, CEO of Founders Factory Africa. 
He adds that based on their own experience at Founders Factory Africa, these are problems healthtech can solve, with its ability to improve the lives of users. "In our portfolio alone, Viebeg is enabling hospitals to order medical equipment without paying for it upfront. Neopenda has developed a product – the neoGuard – that is a clinical vital signs monitor for infants and other patients in resource-constrained areas. Healthtech can be successful, especially when innovation is applied in ways that solve pain points of health users on a daily basis."
Improved connectivity will improve competition in business
Africa's internet penetration is currently half the global average of 62.5 per cent.This affects not only consumers but also small businesses across the continent.
This, along with findings that revealed that  South Africa saw a 66% growth in e-commerce in 2020 indicates that in order to compete and even scale, SMEs need affordable access to the internet. Currently, SMEs that have limited or no access to the internet are stunted in their ability to increase market share and reach new audiences. Head of Marketing and Communication at online booking platform Jurni, Tshepo Matlou says, "With more tech hubs in Africa, will automatically come increased connectivity. This  will in turn lead to more SMEs being able to embrace and leverage online opportunities ultimately allowing them to hold their own in a competitive market.".
Latest News on Business Post