The Joseph Goebbels in Government Spokespersons
By Jerome-Mario Utomi
In 1978, the Public Relations professionals across the globe gathered in Mexico to among other aims chart a course and stir the ship of public relations practice.
The gathering proposed and adopted a highly influential definition of public relations which it tagged The Mexican statement.
It says "public relations practice is the art and social science of analysing trends, predicting their consequences, counselling organisation leaders and implementing planned programmes of action which will serve both the organisation and the public interest.
It has since become the most acceptable definition of public relations and assumed a guiding compass for image-makers/spokespersons across the globe irrespective of the sector; government, non-governmental or commercial organisations.
Essentially, aside from the age-long belief that proper information management is the life wire of every business, every government/public office holder, be it local, state, regional or national, recognises the need for analysing trends and predicting consequences.
That without a shadow of the doubt informs the never-ending manner with which public office holders create offices such as Minister of Information (for the federal government), commissioners for information (states), Chief Press Secretaries, Senior Special Assistant (Media), Senior Special Assistant Media (Technical), Special Assistant (Media), Special Assistant (information gathering), Special Assistant (Print Media) and Special Assistant (Electronic Media) to handle information/media responsibilities.
Under this arrangement, a government spokesperson communicates to people the work is done (i.e. political and institutional) by the government. The task of assisting and supporting the members of the government and the government itself is assigned to the spokesperson. The spokesperson has to brief the president about the daily happenings in the state and the rest of the country.
The government spokesperson has to organise press meetings and talk to the press. The interview may be either given on the local, national or international level.
Before giving a press interview, the government spokesperson has to discuss the report with his/her principal and get their approval to release it.
To do well on this position, PR professionals also advocate that a government spokesperson must possess a minimum qualification of a bachelor's degree either in Communication, Journalism, English, Political Science, or Public Administration. It is a bonus if the candidate has experience as a spokesperson in print, radio and camera interviews.
However, the question may be asked; why is this piece fixated with spokespersons at this critical time when Nigeria as a country is going through the pangs of insecurity? And coming at a time when the nation recently slipped into its second recession in five years and the worst economic decline in almost four decades?
One possible answer to the above questions is that this piece has realised that most of the present government spokespersons in Nigeria are capped with the attributes of Paul Joseph Goebbels, a German Nazi politician and Reich Minister of Propaganda of Nazi Germany from 1933 to 1945.
He was one of Adolf Hitler's closest and most devoted associates and was known for his skills in public speaking and his deeply virulent antisemitism, which was evident in his publicly voiced views.
This new found attribute by Nigerian government spokespersons has made the innocent/well-intentioned position become platforms for fierce political and ideological warfare in ways that negates our rationality as human beings.
A great amount of innocent human character has been spilled, wars of words waged, countless souls/ambition persecuted and martyred.
Spokespersons have in recent times failed to communicate noble ideas and ideals. This consequence of their failures is responsible for why anarchy presently prevails in the country and accounts for why Nigerians daily diminish and are impoverished.
Much more importantly, government spokespersons, for this piece represent a veritable metaphor of their offices. Their characters have not only collaborated the claim in some quarters that such appointments were never targeted at improving information flow between the government and the governed, but a ploy to settle political jobbers and recruit rubber stamps who will falsely launder the image of public officers without recourse to or adherence with the ethos of the office.
Instead of telling their principals what the real issues are or encourage them to keep promises that gave them victory at the polls, curtail the challenges confronting the people and promote consensus politics, they (spokespersons) encourage divisiveness, uphold autocratic tendencies, and endorse/promote media trial of political opponents and in most cases become propagandists using radio, television and the internet as outlets to relentlessly false feed Nigerians.
Each time they (spokespersons) are faced with embarrassing facts about their principals, instead of admitting their boss's wrong-doing as expected of a well-trained information manager, they fall back on data that is hardly objective, generating inferences that can never be described as explicit. And the conclusion they reach is usually self-serving. They are not image makers but propagandists and attack dogs.
They hardly pick calls or respond to enquiries from journalists, broadcasters, development practitioners and information-seeking publics despite the existence of the Freedom of Information Act which was signed into law on May 28, 2011, by the Goodluck Jonathan administration with the purpose of making public records and information more freely available, by expanding section 39 of the 1999 Constitution of the Federal Republic of Nigeria as amended.
As a replacement to indulging in productive collaborations with media professionals, as without the media, the government may not truly know what is going on, government spokespersons want to suppress and control the media organisations and watch over journalists, the real watchdogs of the society.
A perfect example of the above assertion is the recent response to CNN report on Lekki Toll Gate incident by Nigeria's Minister of Information, where he among other comments declared; "Like everyone else, I watched the CNN report. I must tell you that it reinforces the disinformation that is going around, and it is blatantly irresponsible and a poor piece of journalistic work by a reputable international news organisation…This is very serious and CNN should be sanctioned for that."
Though this piece sympathises with the awkward position these spokespersons are placed particularly as communication from public officials/offices are 'self-undermining and often always reputed for encouraging complacency among citizens due to overbearing and two-faced attitudes of some public officeholders.
That notwithstanding, it is the views of this piece also that even the global community is in agreement that like an unchained torrent of water submerged the whole countryside and devastates crops, even so, has the activities of government spokespersons in Nigeria affects the nation's socio-economic development and stunts the nation politically.  In the objective estimation of this piece, what happens here is a direct opposite of global expectations.
This challenge is further exacerbated by the fact that they are yet to recognize that it is their approach/ attitude that can help the nation deepen information dissemination, enrich democracy and promote peace and unity among Nigerians of a different culture, ethnicity, culture and religion.
Help inculcate and reinforce positive political, cultural, social attitudes among the citizenries-as well as create a mood in which people become keen to acquire skills and disciplines of developed nations.
Finally, while finding solutions to the unwelcoming behaviours of Nigerian government's spokespersons will have far-reaching effects on both the public officials and the entire Nigerians, as it is laced with the capacity to engineer socioeconomic prosperity and propel the masses to work together for the greater good of the nation, it has become overwhelmingly urgent for governments spokespersons, image maker and media assistants to understand that every decision they make requires a value judgment as different decisions bring different results.
All decisions have consequences that are direct and indirect, intended and unintended, short term and long term. Their decisions affect others; those decisions may influence thousands of people's opinions on political issues'
Jerome-Mario Utomi is the Programme Coordinator (Media and Public Policy), Social and Economic Justice Advocacy (SEJA), Lagos. He could be reached via; jeromeutomi@yahoo.com or  08032725374.
6 Ways Google and YouTube Can Help You Celebrate Ramadan
Ramadan is a holy month that is observed by Muslims all around the world. It is a time for reflection, prayer, and community. With the help of Google and YouTube, celebrating Ramadan has become even easier and more enjoyable.
From Lagos to Nairobi, Accra to Johannesburg, Africans can access a wealth of information and resources to make the most of this special time. Here are 6 ways that Google and YouTube can help you celebrate Ramadan in Africa:
Celebrate Ramadan's Joy with Colors and Greetings: Simply search for "Ramadan 2023" in your language on Google, and you will have access to all the information related to this month, including prayer times, recipes, and more. You can also find articles on Ramadan etiquette, Ramadan recipes, and Ramadan greetings to help you navigate the holiday with ease. Additionally, you can access greeting cards online to share with your loved ones, and scroll through our Ramadan colouring book on Google Arts & Culture to engage your inner artist and colour beautiful artwork to share with family and friends.
Set Reminders for Prayer Times with Google Assistant: With Google Assistant, you can set reminders for prayer times throughout the day, making it easier to stay on track during Ramadan. Simply ask Google Assistant to set a reminder for the next prayer time, and you'll receive a notification when it's time to pray. You can customise the reminders to fit your schedule so you never miss a prayer. Plus, Google Assistant can provide inspirational quotes and spiritual guidance to help you stay focused and connected during the holy month.

Shop What You See with Google Lens: By using the camera on your phone, you can search for a delicious type of dessert you've tried at your friend's house, or find your next favourite decoration item to buy during Ramadan. You can open the Google app on your phone, tap on the camera icon, and use Google Lens to snap a photo or screenshot. With Google Lens, you can easily find exact or similar results to shop from or explore for inspiration.
Watch Ramadan-related videos on YouTube: YouTube is a great resource for learning more about Ramadan. You can find videos on how to prepare traditional foods, tips for fasting, and spiritual practices related to Ramadan. There are also numerous Ramadan vlogs and Ramadan routines videos, where you can follow along with the daily activities and experiences of content creators during the holy month.
Use Google Maps to Find Local Mosques and Halal Restaurants: Google Maps is a valuable tool for finding local mosques and halal restaurants during Ramadan. You can search for mosques in your area or around you and get directions to join in community prayers. You can also search for halal restaurants near you to break your fast with delicious and authentic cuisine. Additionally, Google Maps can help you navigate through unfamiliar areas when you are travelling to different cities or countries during Ramadan. With Google Maps, you can plan your Ramadan activities and explore new places with ease. Plus, you can read reviews and ratings from other users to help you make informed decisions about where to go.
Browse Our Shopping Guide for Inspiration: To help you prepare for Ramadan, Google has created a Ramadan Shopping Guide that collects trending products helpful during the holiday. When we analysed search and shopping trends, we found common themes related to home decoration, like Ramadan lanterns, which grew 20% year over year. You can browse through the guide for inspiration and find new ideas for decorating your home, preparing for Iftar, or giving gifts to your loved ones during the holiday.
We hope this Ramadan brings you and your loved ones joy — and that these tools help you find the information you need to make the most of this special time of the year.
Flexible Power Technologies Will Make Africa's Energy Leapfrogging a Reality
By Marc Thiriet
Africa's ability to leapfrog traditional power systems and adopt renewables on a massive scale is not a fantasy. In-depth studies from Wärtsilä have demonstrated that with the adequate support of flexible power technologies, ambitious renewable energy objectives in Africa are not only achievable, but they also represent the soundest and cheapest strategy for the successful electrification of the continent.
A
new power generation paradigm perfectly suited for Africa
There has been much discussion about Africa's ability to 'leapfrog' the way power systems have been built in the western world. For over a century, traditional power systems have been based on centralised power generation, with a limited number of large thermal power plants providing baseload electricity through a massive transmission network. This way of generating power is, however, coming to an end: the climate emergency is calling for a 180-degree paradigm shift in which renewables replace thermal power plants as the baseload source of energy.
This new power generation paradigm is, in many ways, a perfect fit for Africa. The continent enjoys some of the highest wind and solar energy resources on the planet, which means that the renewable energy plants built here boast some of the best productivity rates in the world. Almost anywhere in Africa, renewables are the cheapest power generation option available today by a significant margin.
Although relatively ambitious renewable energy targets have been set by most governments across the continent, there is still widespread scepticism that renewable energy, which is intermittent by nature, can provide a reliable source of baseload power. This scepticism is unjustified. With the appropriate deployment of grid balancing technologies like gas engine power plants or energy storage, huge amounts of renewable energy can be built into the system while at the same time ensuring a stable and reliable network. Energy experts at Wärtsilä, who have built 76 GW of power plant capacity in 180 countries around the world, certainly know a thing or two about that.
Building reliable power systems
Yes, renewables are intermittent, but it's a challenge that we have long known how to solve, providing the need for flexible power capacity is not underestimated.
As intermittent renewable energy becomes the new baseload, the system will have to cope with a large amount of variable power that can disrupt the grid. Flexible power must therefore be available to ramp up production at the same rate that wind or solar production fluctuates but also to match the fluctuating energy demand within the day. System imbalances can be, at times, huge, but the system will stay safe as long as renewable energy deployment is matched with corresponding levels of flexible power capacity.
Flexible engine power plants are the only technology designed to work hand-in-hand with renewables, as they can efficiently cope with multiple daily starts and stops. They also offer the significant advantage of being able to run on different fuels, from natural gas and heavy fuel oil today to locally produced hydrogen and biofuels tomorrow, as they become competitive and broadly available. Thanks to this muti-fuel capability, not only do engine power plants provide a great hedge against fuel supply risk, but they are also the ultimate "future-proof" technology for energy leapfrogging, as the gas engines can simply be converted to run on green fuels like hydrogen to reach 100% renewables. Engine power plants offer a solid, long-term foundation on which African countries can build modern and resilient clean power systems.
Energy leapfrogging requires a tailormade approach
Delivering on energy leapfrogging is going to be a complex, multi-decade process. Each country in Africa features its own unique mix of natural resources, geographical opportunities and constraints, and population density, alongside a myriad of other parameters. Each country will therefore require its own tailormade and optimal power system expansion plan to accomplish its leapfrogging.
What would such a plan look like in practice? Let's take Nigeria as an example. Using advanced energy system modelling techniques, Wärtsilä's analysts have designed a detailed roadmap showing how Nigeria could proceed to build a 100% renewable energy power system and meet its 2060 net-zero targets.
According to our models, by 2060, Nigeria's power capacity should consist of 1,200 GW of renewable energy and require a total of 283 GW of energy storage and 34 GW of flexible engine power plants for grid balancing purposes. On the other hand, inflexible sources of power like coal, oil or gas turbine power plants have now become the exception rather than the norm.
For this plan to succeed, Nigeria's domestic gas must still play a crucial transition role: It will be mobilised as an inexpensive bridging fuel for engine power plants in support of intermittent renewable energy generation until these plants can be converted to run purely on green hydrogen in the early 2040s. 
This is the soundest power system from both an environmental and economic standpoint. Our research indeed shows that investing in renewable energy and flexibility from gas engines and energy storage is the most cost-effective way for Nigeria to reduce energy costs, increase energy access and improve grid reliability. For the plan to succeed, however, the country will have to greatly improve its power transmission infrastructure, develop a strong and dependable policy framework, and attract significant investment.
The global shift to renewable energy provides Nigeria and Africa, as a whole, with a unique opportunity to leapfrog the carbon-based power systems that have been the norm in the West. Delivering this opportunity would represent a giant step forward in the country's development. But an adequate and carefully planned deployment of flexible power technologies to balance the intermittency of renewables is the sine qua non-condition for energy leapfrogging to succeed in Nigeria, as anywhere else on the continent.
Marc Thiriet is the Director for Africa at Wärtsilä Energy
Misunderstanding the Nigerian Understanding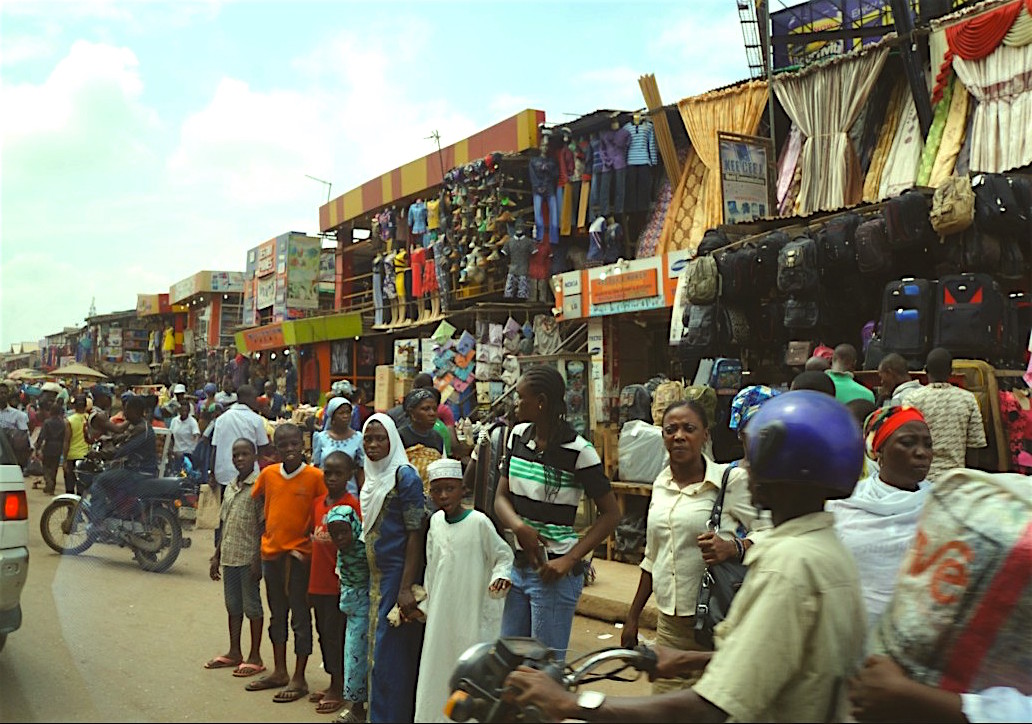 By Prince Charles Dickson PhD
"Misunderstanding the understanding" can refer to a situation where someone fails to comprehend or interpret a concept, idea, or situation correctly, despite believing that they have understood it. This can occur due to various reasons such as cognitive biases, lack of knowledge or experience, miscommunication, cultural differences, or preconceived notions.
For example, imagine a person from one culture trying to understand a complex concept or idea from another culture. Even if they have the best intentions and have studied the concept extensively, they may still misunderstand it due to differences in language, values, or beliefs. This can lead to misinterpretations and miscommunications that can create confusion and misunderstanding.
Another example could be in a professional setting where a manager provides instructions to an employee, but the employee may not fully understand the instructions due to different interpretations or assumptions. The employee may then carry out the task incorrectly, leading to errors and inefficiencies.
In order to avoid "misunderstanding the understanding," it is important to maintain open communication, clarify concepts and ideas, and be aware of potential biases or assumptions that may affect the interpretation of information. Additionally, seeking feedback and asking questions can help ensure that everyone is on the same page and that there is a shared understanding of the information at hand.
We cannot do the last paragraph above because elsewhere the police say freeze when they want to arrest you, but in Nigeria, we say 'hold it'. The people that say hold it is the same people that, by the time you are reading this, would have settled whether Vivor of Lagos is Igbo or Yoruba. They are the same group of people that will remind you that Murtala Muhammed was from Edo or one-time Vice President Sambo is from Agenebode.
If you understand the misunderstanding, one time, an Eboni man was told that he could not be governor in Enugu, the same way Bianca Ojukwu was once told by the family of Ojukwu she could not be a senator in Anambra state.
We are a people that are no different from our politicians, who are dealers rather than leaders, so it is difficult to understand the difference because we are consciously misunderstanding, no Minister's kid is looking for a job, and no governor's brother is jobless. No local government chairman has an issue with getting his sister a job.
The political class don't know that there's no electricity, because Rimi road, Adeoye crescent, and Mbakwe close all have houses powered by big generators.
While we battle our misunderstanding, the fact is that we don't understand the pain of a family whose substantial monthly income goes to purchasing cooking oil (kerosene) or gas.
We believe that the earth is chasing us, so where did we put our feet while running? I was once told that the fowl on a journey inside the basket does not know where it will end.
You need to understand the misunderstanding that the Nigerian dream is that you steal much and even more because if you are caught, you need money to settle all the steps of the staircase, police, lawyers, and more. At the court, you seek a restraining order and restrain anybody from arresting or investigating you. You pay a handful to protest that you're being persecuted because of your faith or creed…do you understand, or are you being misunderstood?
Stealing government money is no big deal; it's a dream, after all, we have erroneously insisted it is everybody's money. If you do not want to steal, your people will mock you, in fact, as you aspire, the past records of looting by your predecessor are packaged in phrases such as 'see the house he built for his mother', 'how he buried his father', and 'he managed to build us a small clinic too', 'it is our turn', 'you must put our people in position', and these are misunderstandings that must be understood.
The Nigerian dream is to have your cough treated in Germany, your kids' school in heaven knows where, and get all sorts of awards and titles, from the Baba Adini of Adiniland to an honorary degree from a one-storey building college in Maputo, that is after being knighted by one of the numerous churches, countless lesser and higher hajj, and it is all 'you either understand or you misunderstand'.
The United Kingdom has a Hindu prime minister of Indian descent and a Muslim mayor of London of Pakistani descent. Jeremy Hunt, who is currently Chancellor of the Exchequer, when was foreign secretary, referred to his Chinese wife as Japanese during a visit to Beijing to discuss post-Brexit trade deals between the UK and China. We do not understand that true diversity is about disrupting the status quo, not enforcing it with zeal. In Nigeria, it is a different story.
How do we understand the misunderstanding in Lagos, the Igbo and Yoruba drama, as in the real deal is our dichotomy is not a subject within the shores of this nation that one talks about without understanding; it evokes a lot of passion from the heated arguments which it generates, everyone holding dear to their values, and idiosyncrasies. A lot has been written on old perspectives, likewise, new viewpoints; after the elections, we go back into the cocoon, and the differences remain and are not tackled.
In our misunderstanding, we think of easterners, westerners, northerners, and middle belters, all depending on the turn of events. In our sensationalism, we have, in every sense, approached most problems sectionally, thereby creating all kinds of unnecessary petty-cultural-ethnic-religious-paranoia and bourgeois mentality in dealing with our national issues.
There is an ideology of hatred, one that props up again and again, Lagos in the West, Anambra in the East, North vs South, Muslims vs Christians. This is a factor that reactionary elements within the system use in battling the progressives. The misunderstanding in the understanding, which really borrows a lot from bourgeois theories, which essentially is directed at confusing our intellect, like we try to argue within the parameters of "anti-class theory", "theory of development", "take off theory",, "theory of cooperation", "theory of external push", "end of ideology theory", "convergence theory", "the theory of the periphery in the periphery".
Wonderful sociological concepts that do very little to help us shift in the way of progress because only a few theories work for us…" the theory of corruption", "the theory of bad governance", "chop I chop theory", and "killing for god theory", "WIKE", "Obi, and Elu Pee theory", "Balablu theory" and now the "BVAS theory". Do you understand, or you misunderstood me?
Interestingly and constructively, when we fulfil the Nigerian dream-like stealing, we have no religion, no tribe, and no fights; all is good so long it ends well, we only fight when one attempts to out steal the other. It is the misunderstanding that we do not understand, and we never will until the ordinary Nigerian becomes the focal point, it will almost never work. The dream for a better, strong and virile nation lies in our hands. Sadly, we refuse to understand it and choose to misunderstand the difference, we continue in our wild goose chase till when—only time will tell.
Latest News on Business Post