Buhari Wades into APC Crisis, Calls for Calm
By Modupe Gbadeyanka
President Muhammadu Buhari has appealed to members of the ruling All Progressives Congress (APC) to refrain from attacking each other, urging them to see themselves as one.
In a message personally signed by him on Saturday, March 12, 2022, Mr Buhari said members of the party must learn from the mistakes of the opposition Peoples Democratic Party (PDP).
He said all hands must be on deck for the success of the March 26 national convention of the party and then the 2023 general elections.
According to him, "We must never allow ourselves to be distracted. We exist to serve the people of Nigeria and to continue to deliver the dividends of democracy to them. That is all that ultimately matters."
President Buhari further stressed that there must be no distractions and infighting "ahead of the convention to choose new leaders" as "we  all expect a robust debate on the issues that matter and what is going on in the APC should be a reflection of this."
Mr Buhari is wading into the APC crisis following the rumoured removal of the Chairman of the Caretaker/Extraordinary Convention Planning Committee of the party and Governor of Yobe State, Mr Mai Mala Buni.
Below is the full message of Mr Buhari to APC members.
I am asking the leaders and the entire membership of the All Progressives Congress (APC) to desist from name-calling and backstabbing, ahead of the March 26 Convention.
We must look at the once-powerful, Peoples Democratic Party (PDP), which is now enfeebled and adrift, and learn lessons from their disunity, mismanagement and corruption. They failed in 16 years in power and remain a failure as opposition.
Yes, we are entitled to our own share of dissent and intra-party discord. These are common in all parties, left and right all over the world. But parties splintered by competing egos destine themselves to the worst possible fate.
As the country prepares for the long run-up to the 2023 presidential election, we all expect a robust debate on the issues that matter and what is going on in the APC should be a reflection of this, not the infighting we are seeing. There must be no more distractions ahead of the convention to choose new leaders.
The APC started out with a confidence of victory and today enjoys that confidence in nearly two-thirds of our 36 states.
Yet this is a party that has been in existence barely for eight years, becoming the dominant party because we have thrown open our doors to defectors from other parties, big and small.
What has also made our success possible is that we didn't start on the note of arrogance of power, nor do we see government as a vehicle for self-aggrandizement, to be held at all costs.
Instead, we see it as a vehicle to bring development to all without discrimination —political, ethnic or regional — to our dear country.
We are proud of the fact that in its short period of existence, the APC has won two general elections decisively, and despite losing a few states in 2019, we have steadfastly expanded its pan-Nigerian outlook with significant defections of the opposition Governors and parliamentarians into our fold.
Given all that is at a stake, we can expect contests into offices as we are now faced with to be heated, although candidates and their promoters for party offices are not so much debating policy differences but differences of management, personality, character, and suitability for the most important leadership roles in our country and therefore the continent.
We must never allow ourselves to be distracted. We exist to serve the people of Nigeria and to continue to deliver the dividends of democracy to them. That is all that ultimately matters.
And we must all remain steadfast and maintain unity if our great Party is to continue in the path of victory and its dominance at all levels throughout the country.
Nigerians Groan in Darkness as National Grid Collapses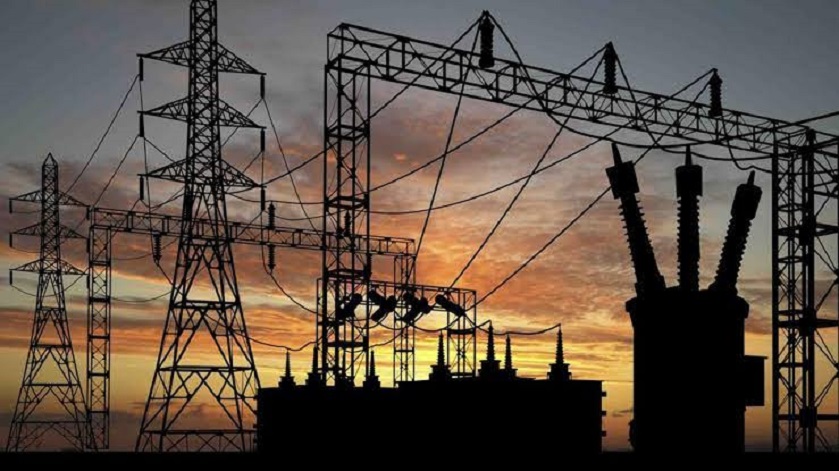 By Aduragbemi Omiyale
Many Nigerians have again been thrown in darkness as the national grid has collapsed.
The major distribution companies (DisCos) operating in the country confirmed this development to their customers on Monday.
One of them, Ikeja Electric Plc, sent a message to customers in its coverage area that the national grid collapse happened a few minutes before 11 am today.
"This is to inform you that the outage you are currently experiencing is due to the system collapse of the national grid, which occurred earlier today at 10:50hrs.
"This has affected the Transmission Stations within our network and resulted in the loss of power supply to our customers.
"Kindly bear with us as we await the restoration of the grid. Thank you for your understanding," the notice from Ikeja Electric stated.
Another operator, Eko Electricity Distribution Company, in a message, informed its customers that, "We regret to inform you of a system collapse on the national grid at precisely 10:52 am.
"Presently, all our injection substations are out of supply.
"We are working with our TCN partners to restore supply as soon as possible. We apologise for the inconvenience."
On its part, Kaduna Electric said, "We regret to inform you that the power outage being experienced in our franchise states is due to system collapse of the national grid.
The collapse occurred at about 11.07 am, hence, the loss of supply on all our outgoing feeders.
"The power supply shall be restored as soon as the national grip is powered back. Our sincere apologies for the inconvenience."
Crown Flour Facilitates Baking Training for Women
By Modupe Gbadeyanka
Some women have undergone baking training in Lagos sponsored by the flour milling subsidiary of Olam Agri, Crown Flour Mill Limited.
The beneficiaries, who were presented with the National Business and Technical Examinations Board (NABTEB) examination certificates on Friday, September 23, 2022, were chosen through the empowerment initiative of the flour mills tagged Crown Flour Angels (CFA).
The company explained that skills obtained by the women would offer them the opportunity to take up employment in the hospitality sector, even as a good number of them are expected to set up their baking outfits.
"We are committed to enriching the lives of the people across our operating market by providing nutritious, safe and affordable food for the population as well as enabling the actualisation of the fine aspirations of the individuals within the population by supporting the economic development agenda of the government.
"The Crown Flour Angels initiative is one of the valuable levers we are pulling continuously to deliver on the Seeds for the Future programme, our signature value chain development initiative that focuses on supporting farming communities, enabling wider education and skill development for young people, empowering indigent women and promoting health and nutrition across the country," the Country Head for Olam Agri Nigeria, Mr Ashish Pande, said.
He congratulated the women and urged them to make the best use of the skills they had acquired at the baking academy.
The Lagos State Commissioner for Women Affairs and Poverty Alleviation, Mrs Cecilia Bolaji Dada, the special guest at the event and presented the certificates to the women, commended CFM for its economic development focus and strong support for women.
"The Lagos State Government is aware of the prevailing economic situation and has been initiating valuable schemes that focus on empowering the active segment to boost their productivity and incomes levels.
"The CFM Crown Flour Angels Initiative would add to the various poverty alleviation and empowerment efforts embarked on by the administration of our hardworking Governor, His Excellency Governor Babajide Sanwo-Olu. On this note, I thank CFM for being a worthy partner of our dear state," she said.
Mrs Bola Adeniji, the General Manager/Head of Marketing, CFM, highlighted the importance of the CFA initiative. She explained that the contribution of women to the growth of developing nations is receiving growing attention and that research has shown that a 1% increase in women's contribution to an economy often raises the level of GDP by 58.4%.
On behalf of the beneficiaries of the initiative, Ms Samuel Oluwaseun Oluwatosin, also a participant in the training scheme, appreciated the efforts of the agribusiness.
She said the training they received would economically uplift them and their families and reinvigorate a desire to contribute to the nation's economy positively.
A three-day accelerated bakers' training was organised in Lagos to kick-start the project. The training was facilitated by an International Cake Exploration Société (ICES) expert, amongst others. So far, CFM has trained over 120 ICES women, mainly selected from the lower rung of the socioeconomic spectrum.
NDLEA Arrests Freight Agents With Cannabis Concealed in Cereal Packs
By Adedapo Adesanya
Two freight agents have been arrested by officials of the National Drug Law Enforcement Agency (NDLEA) at the Murtala Muhammed International Airport (MMIA), Ikeja, Lagos, over attempts to smuggle 26.20kg cannabis concealed in cereal packs through the SAHCO shed for export to Dubai, UAE.
The consignment was abandoned at the shed before the airport security transferred it to NDLEA. Further investigation by the agency led to the arrest of Mr Olatunbosun Damilola Abimbola, 34, who works at Ashadox Logistics Services, a cargo company, on Friday, September 23.
He reportedly confessed to the crime but stated that he acted on the instructions of his Managing Director, Mr Oloyede Shakiru Abiola, who was promptly arrested.
The 40-year-old indigene of Ibadan West Local Government Area of Oyo State stated that due to the strict security measures put in place by the NDLEA, he was forced to abandon the cargo to avoid being detected.
In a statement on Sunday, NDLEA spokesman, Mr Femi Babafemi, also disclosed that a 75-year-old grandfather, Mr Usman Bokina Bajama (alias Clemen), was apprehended by the agency as part of 22 suspects arrested in operations across seven states, during which over one million capsules of banned new psychoactive substances were seized.
According to him, over one million bottles/capsules of banned psychoactive substances, Akuskura and tramadol, as well as 2,536 kilograms of cannabis, were taken hold of, adding that over 10 hectares of farms where these substances were being cultivated have been destroyed in Edo and Adamawa.
The septuagenarian was arrested in the early hours of Tuesday, September 20, at Anguwan Sate, Mararraban Tola, Mayo Belwa council area of Adamawa, where he had a cannabis plantation from where 49kg of the illicit substance was recovered.
Meanwhile, in Kwara, at least 19,878 bottles of Akuskura were intercepted by NDLEA operatives along the Ilorin-Jebba highway on Wednesday, September 21 and two suspects: Mr Oladokun Oluwaseun, 49, and Mr Ibrahim Jimoh, 27, arrested.
They claimed the consignment packed in 35 jumbo sacks was loaded in Ibadan, Oyo state, and meant for distribution in Jos, Plateau state. Earlier, two suspects: Mr Ukoro Ifeanyi, 46, and Mr Idowu Toyosi, 20, were arrested with 2,290 capsules of tramadol and 100 bottles of codeine-based syrup at Mararaba park, Ilorin.
According to the NDLEA spokesman, the drugs were brought in from Onitsha, Anambra state.
NDLEA operatives in Lagos, while acting on credible intelligence, intercepted a Volvo truck loaded with 2,146 kilograms of cannabis in the Sangotedo area of Ajah.
Three suspects, Mr Abdulazeez Rasheed; Mr Afeez Raheem and Mr Moshood Suleiman, were arrested.
At least 979,119 capsules of expired pregabalin weighing 733kg were recovered from Musbahu Ya'u, 28, and five others in the Dansarai area of Kano, while in Enugu, 197.8kg of cannabis was recovered in a store at new market, Enugu on Tuesday, September 20.
Similarly, 117.7kg of the psychoactive substance was intercepted along the Okene-Abuja expressway in a truck coming from Lagos to Abuja.
In Edo State, six cannabis farmers were arrested when NDLEA operatives stormed their farms at Chigbite, Utese forest in Ovia North East LGA and Ekudo forest, Uhunmonde LGA, where over 10 hectares of cannabis plantation were destroyed and more than 193kg of the processed illicit substance seized.
Those arrested include Mr David Hanson; Mr Ufuoma Progress; Mr Marvelous Armstrong; Mr Marvelous Efe; Mr Joshua Abubakar and Mr Elijah Abubakar.
Latest News on Business Post