GROHE Introduces Waste System Kitchen Products in Ghana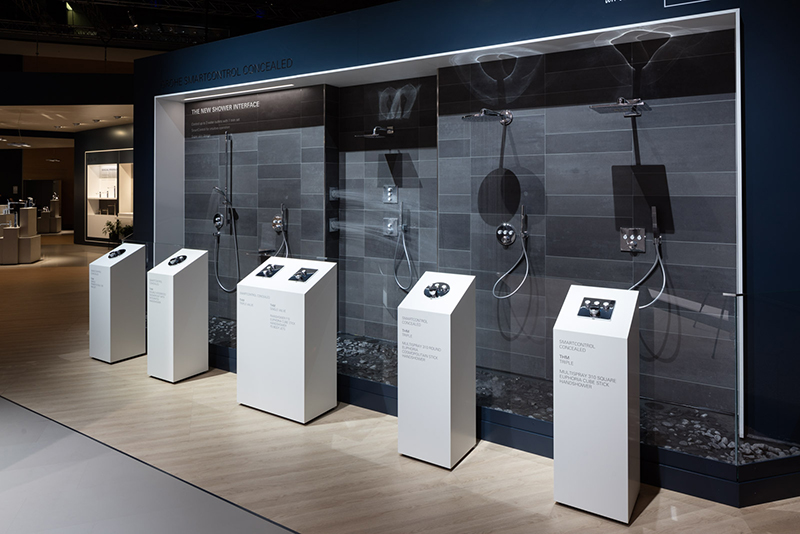 Filling pots, preparing food and doing the dishes after a delicious meal: Oftentimes things have to go fast and it can get a little hectic when it comes to hot pots and pans. The work area around the kitchen sink plays a crucial role in this process and is used countless times day after day and encounters high levels of stress. At the same time, the kitchen is increasingly becoming the focal point of everyday life.
Style and design are more and more important across all price segments. Here, GROHE (Grohe.com) offers individual system solutions for every requirement for the entire working area around ​​the kitchen sink.
Quality, functionality, sustainability and design characterize the GROHE kitchen portfolio, which is perfectly matched in form and function. Together with other kitchen accessories, the products can be combined with various design options.
The GROHE Kitchen Colors now also include selected sinks, faucets, and the GROHE Blue and GROHE Red water systems as well as accessories in timelessly trendy colors, injecting each kitchen an individual, colorful look. New to the portfolio, GROHE now also offers waste systems that harmonize perfectly with the GROHE water systems under the kitchen sink and make free-standing waste bins in the kitchen unnecessary.
GROHE is expanding its range of kitchen sinks to include composite sinks in Granite Black and Granite Gray, offering the PerfectMatch to faucets with Chrome and SuperSteel finishes as well as GROHE Kitchen Colors.
The features of the modern-looking composite sinks leave nothing to be desired, even for kitchen professionals. The surface is exceptionally resistant and withstands temperatures up to 280 °C. Even sharp knives cannot harm the sink's scratch-resistant finish when preparing food, while its simple cleaning requirements make for a convenient wash-up after eating, making it easy to clean even large casserole dishes thanks to the sinks' generous size. And thanks to the noise-reducing GROHE Whisper insulation, the typical noises that occur when doing the dishes in the sink are reduced to a minimum.
In five different designs, the composite sinks come with either one, one and a half or two basins and with or without drainer. Thanks to either the standard topmount model or the undermount version underneath the sink, there is a suitable place in almost every kitchen. Just as with the GROHE stainless-steel sinks in AISI 304 and AISI 316 alloys, the new composite sinks feature multiple pre-drilled holes and a GROHE QuickFix mounting kit for faucet and pop-up operation, eliminating the need for additional tools during installation and making the whole process go fast and efficient. As standard, GROHE offers a 5-year warranty on its entire sink portfolio.
Thanks to the innovative PVD (Physical Vapor Deposition) manufacturing process, GROHE brings color accents to the kitchen with selected faucets and sinks. The technology originates from the aerospace industry and has set a new standard for the quality of finishes: A finish that is three times harder compared to Chrome and ten times more resistant to scratches makes faucets and sinks not only look good, but also be capable to withstand the toughest everyday kitchen use.
Consequently, consumers can create color accents to match their individual style. The K700U sink series with a basin depth of 20cm is available in the GROHE Colors Brushed Hard Graphite, Brushed Cool Sunrise and Brushed Warm Sunset which match perfectly with different faucet lines featuring brushed and polished finishes. A smaller, by no means less exclusive assortment of colors is available for the GROHE Blue and GROHE Red water systems, each of which adds a touch of color to the kitchen in Hard Graphite, Brushed Hard Graphite and Warm and Brushed Warm Sunset. The GROHE Kitchen Colors offer consumers almost unlimited combination possibilities in connection with the PerfectMatch of faucet and sink.
GROHE completes its full portfolio of solutions for the work area around the kitchen sink with new waste systems. Suitable for swinging doors and extricable door mounting in the cabinet underneath the sink, these are dimensioned to match the GROHE Blue and GROHE Red water systems.
Running rails, frame and waste bins are ideally matched to the space available with GROHE's water systems and leave them enough room, making free-standing waste bins that are impractical and often cumbersome for working in the kitchen a thing of the past.
With the waste systems, the practical and functional work area of the kitchen sink remains fully intact and offers maximum convenience for your busy everyday life.
Available for sink cabinets with a width of either 60 or 90cm, one, two or three waste containers can be used. Depending on the waste cabinet's width, capacity combinations of 16 to a maximum of 40 litres are available.
Google Earmarks $25m for Women Empowerment in Africa
By Ahmed Rahma
The charitable arm of a tech giant, Google, has called on non-profit organisations and social enterprises creating pathways to prosperity for girls and women to apply for mentorship and support from its company as well as up to $2m in funding.
The company made the call to tackle gender inequality in line with the International Women's Day celebration, celebrated all over the world today.
The Impact Challenge for Women and Girls will commit $25 million to fund organisations that are "creating pathways to prosperity for women and girls", the tech giant said.
Google.org's president, Jacquelline Fuller, said the COVID-19 crisis has been "particularly devastating" to women.
According to a report, last week by PwC's Women in Work Index, progress for women in work could be back to 2017 levels by the end of this year due to the impact of the pandemic.
Fuller said the new challenge is an opportunity to go out in the world and find the best ideas on how to advance economic opportunities for women and girls.
"We want to understand what you think could be the real inflection point along some of these pathways," she said.
"Google is going to come alongside those winners and provide resources, which we know is what non-profits and social enterprises need the most."
The chosen organisations will receive funding of between $300,000 and $2 million as well as technical expertise from Google employees.
To be part of the challenge, the company stated that the four areas of focus for applicants are how their idea can help women, how innovative the idea is, how feasible or realistic it is, and whether or not the idea is scalable.
"We are looking for ideas that are grounded in reality, do have a solid track record, but are innovative, new ideas that are really scalable," said Fuller.
"We also want to make sure that we're really leaning into equity on this project. We're really looking for how we [can] help women and girls who are most disadvantaged."
Applications will be judged by an expert panel that includes the first US national youth poet laureate, Amanda Gorman, Nobel Peace Prize winner Rigoberta Menchú Tum and former Irish President Mary Robinson.
"We have a full range of people who understand what it takes to be successful," said Fuller.
It further disclosed that applications are open for organisations around the world from today (March 8) till Friday, April 9 and selected organisations will be announced later in 2021.