The Game Changer in Your Marketing Strategy
Advertising a company used to be all about marketing campaigns that included television and radio commercials. These options tended to be quite costly and left many smaller businesses out of the competition. However, with the advent of the internet and then social media, even smaller and startup businesses have an opportunity to compete for the same advertising space.
The Internet
The internet has created a wonderful network of people all across the world to meet and exchange ideas. This meeting place has also created a prime source of potential customers for all kinds of businesses. The right digital marketing services offer businesses of all sizes the chance to access this ever-growing audience.
When the internet began making waves and attracting people, companies began building websites to attract these potential customers. Most digital marketing surrounded creating a webpage that advertised a business. It would not take long before individuals could begin making purchases directly from those websites.
Social Media
The next big change to the way businesses advertise themselves was social media. Although some earlier renditions did not last the tests of time, some social media sites exploded. For example, Facebook has roughly 2.96 billion active users. These sites provide a meeting place for users to meet friends, stay in touch with family, and enjoy various games and conversations on the site.
With such a large collection of the population on various social media sites, it has created prime territory for businesses to reach out to people and create advertising campaigns that can drive traffic and make sales for businesses of any size.
Social media has become a game changer for many businesses, especially smaller businesses without a large advertising budget. All it takes is time, a little effort, and some creativity to build a successful marketing campaign on social media. With the various options available, companies can reach more people than they could ever dream of before without spending a fortune.
Search Engines
Another aspect of the internet that has helped businesses is the search engines. There has been a multitude of search engines that allow users to search for things they want to know about, buy, or otherwise simply find. These search engines provide the perfect opportunity for a business's website to be found by customers looking for products or services the business sells.
Nearly 8.5 billion searches on Google every single day. Although many search engines utilize various algorithms to generate these searches, companies can boost their rankings within the algorithm to be placed higher in the search results. The higher the business is placed in search results, the more likely potential customers will click through to the website.

One common challenge marketers may encounter is a need for more funds or resources, especially if a company is experiencing losses. One way to change the game is by getting loans at King Of Kash to help you get started. Obtaining a loan can give you a significant chance to fund your new marketing strategy and expedite the growth of your business.
Loans are a great solution when a business may be experiencing a decrease in sales or an increase in costs that the company cannot cover with its current revenue streams. And loans are even a great option when a business is doing well and is seeking to expand or add on additional services to meet growing demands.
Smart Phones
Another big change is the advent of smartphones. These devices allow users to connect to the internet from anywhere. Search engines, social media, and even websites can be easily accessed from the small device many people carry with them throughout the day.
Now, instead of searching for things to buy online, users can perform a search on their phones and find the nearest store that sells that item. The phone can even offer directions and guidance to that store. For many brick-and-mortar stores, smartphones have given them a new opportunity to drive traffic to their stores.
Many companies have created websites that are easy to use on mobile devices. Some companies even offer downloadable applications that can provide customers with direct access to their products and services. Companies are also able to push notifications to smartphones that update customers about specific sales and items available.
There are so many opportunities available for businesses to market themselves, many without additional costs. By removing the pricing barriers, even small businesses can compete with major corporations.
Court Acquits Jide Omokore of $1.6bn Fraud, Convict Two Others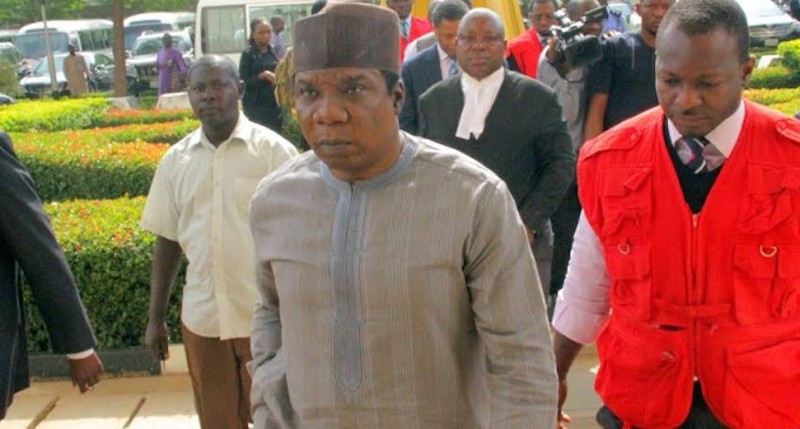 By Aduragbemi Omiyale
Mr Jide Omokore, an ally of former Minister of Petroleum, Ms Diezani Alison-Madueke, has been acquitted by Justice Nnamdi Dimgba of the Federal High Court sitting in Abuja.
Mr Omokore was accused by the Economic and Financial Crimes Commission (EFCC) of laundering funds to the tune of $1.6 billion.
However, at the ruling on Tuesday, February 7, 2023, Justice Dimgba held that the anti-money laundering organisation could not prove its case against Mr Omokore and two companies linked to him, Atlantic Energy Brass Limited and Atlantic Energy Drilling Concept Limited.
But two other persons linked to the matter, Victor Briggs and Abiye Membere, both former top officials of the Nigerian National Petroleum Corporation (NNPC), were convicted by the court today.
They were found guilty of "unethically collecting car gifts as public officials," in contravention of section 98 of the Criminal Code Act.
According to the trial judge, public officials must act at arm's length with private individuals, especially those that have business relations with their departments or agencies. They would be kept in the custody of the EFCC pending their sentencing on Wednesday.
In a statement issued after the ruling, the EFCC expressed shock over the acquittal of Mr Omokore, vowing to challenge it at the appeal court.
The agency dragged Mr Omokore and others to court, alleging that he used the Strategic Alliance Agreement signed between the NPDC and Atlantic Energy Drilling Concept Limited to swindle the NPDC and the Nigerian government of monies running into billions of dollars through the lifting of crude oil from some oil wells between March 2013 and May 2014.
The other defendants, who were senior management staff of the NNPC, were accused of conspiracy in inducing the NPDC to facilitate the lifting of crude by Mr Omokore, Atlantic Energy Brass Development Limited and Atlantic Energy Drilling Concept Limited; and receiving car gifts from Omokore, Atlantic Energy Brass Development Limited and Atlantic Energy Drilling Concept Limited.
"That you, Olajide Jones Omokore, Atlantic Energy Brass Development Ltd, Atlantic Energy Drilling Concept Ltd and Kolawole Akanni Aluko (now at large) between May 2013 and March 2014 within the jurisdiction of this court obtained by false pretence and with intent to defraud, 7,551,867 barrels of crude oil (Brass blend) valued at the sum of $823,75,189.95 from Nigerian Petroleum Development Company (NPDC), Nigerian National Petroleum Corporation (NNPC) and the Federal Government of Nigeria on the false pretence that you had funds (both local and foreign) necessary to support the Nigerian Petroleum Development Company Limited in petroleum operation for the OML 60,61, 62 and 63 and you thereby committed an offence contrary to Section 1(a) of the Advance Fee Fraud and Other Fraud Related Offences Act Cap. A6, 2010, Laws of the Federation of Nigeria and punishable under Section 1(3) of the same Act," one of the charges read.
Supreme Court Affirms Ahmad Lawan as APC Yobe North Senatorial Candidate
By Dipo Olowookere
The president of the senate, Mr Ahmad Lawan, has been affirmed as the candidate of the ruling All Progressives Congress (APC) for the Yobe North Senatorial District.
At a ruling delivered on Monday, February 6, 2023, the Supreme Court nullified the candidacy of Mr Bashir Machina.
Mr Machina and Mr Lawan had been at loggerhead over the party's ticket for the slot.
The Senate President had contested the APC presidential primary along with the eventual winner of the exercise, Mr Bola Tinubu, and was said to have pushed forward Mr Machina as a placeholder.
However, after he lost in his bid to become the presidential candidate of the party, he turned to Mr Machina, who refused to back down, stressing that it was his turn to represent the senatorial district at the National Assembly and that the Senate President never participated in the party's primary.
The number three citizen of the country had earlier accepted his fate, but his party took the matter up until today's judgement, which has restored his hopes of remaining in the upper chamber of the parliament.
Justice Centus Nweze, in the lead judgement, faulted the approach of Mr Machina in commencing the suit at the Federal High Court Damaturu division by way of originating summons and without oral evidence to prove allegations of fraud.
Boss Mustapha Not Working Against Tinubu—APC Group
By Modupe Gbadeyanka
A support group of the ruling All Progressives Congress (APC) known as the APC Mandate Defenders (AMD) has denied claims that the Secretary to the Government of the Federation (SGF), Mr Boss Mustapha, was working against the presidential candidate of the party, Mr Bola Tinubu.
In a statement signed by the National Publicity Secretary of APC Mandate Defenders, Mr Ifeanyi Emeka, the organisation said Mr Mustapha supports the candidacy of the former Governor of Lagos.
He stated that the allegations made against the SGF by another support group of the ruling party, Concerned APC Stakeholders (CAS), were false, describing Mr Mustapha as a well-respected party leader who has great respect and close relationship with Mr Tinubu right from when he was the Deputy National Chairman of the defunct Action Congress of Nigeria (ACN) for Northern Region and would not engage in any real or imaginary plot to sabotage the electoral chances of the APC and its candidate.
According to him, the SGF is preoccupied with the task of meeting the demands of the transitional period, which mostly rests on his office as a frontline secretariat for the presidency as the administration gradually winds down and does not have the time to work against Mr Tinubu.
AMD asked CAS to tell Nigerians how following due process in board appointments for federal government agencies amounts to sabotaging the electoral chances of the party and its candidate in the forthcoming presidential election.
Recall that the SGF had advised Nigerians to be wary of scammers who use his name and office to dupe people while promising them non-existing government appointments.
"Therefore, we urge Nigerians and party members across the federation to ignore the allegation against Boss Mustapha as he cannot be forced into providing appointments to people by threats of blackmails as such responsibility rests squarely on the desk of Mr President and Commander-in-Chief.
"Associating such frustration with the campaigns of the presidential candidate of our great party, Senator Bola Tinubu, by CAS is a diversionary tactic against the overall interest of our party and Nigeria as a nation," a part of the statement said.
Latest News on Business Post